Ryan Rose Makes Nick Sterling Spontaneously Cum, Offers Opinion On "Racial Discord" In Ferguson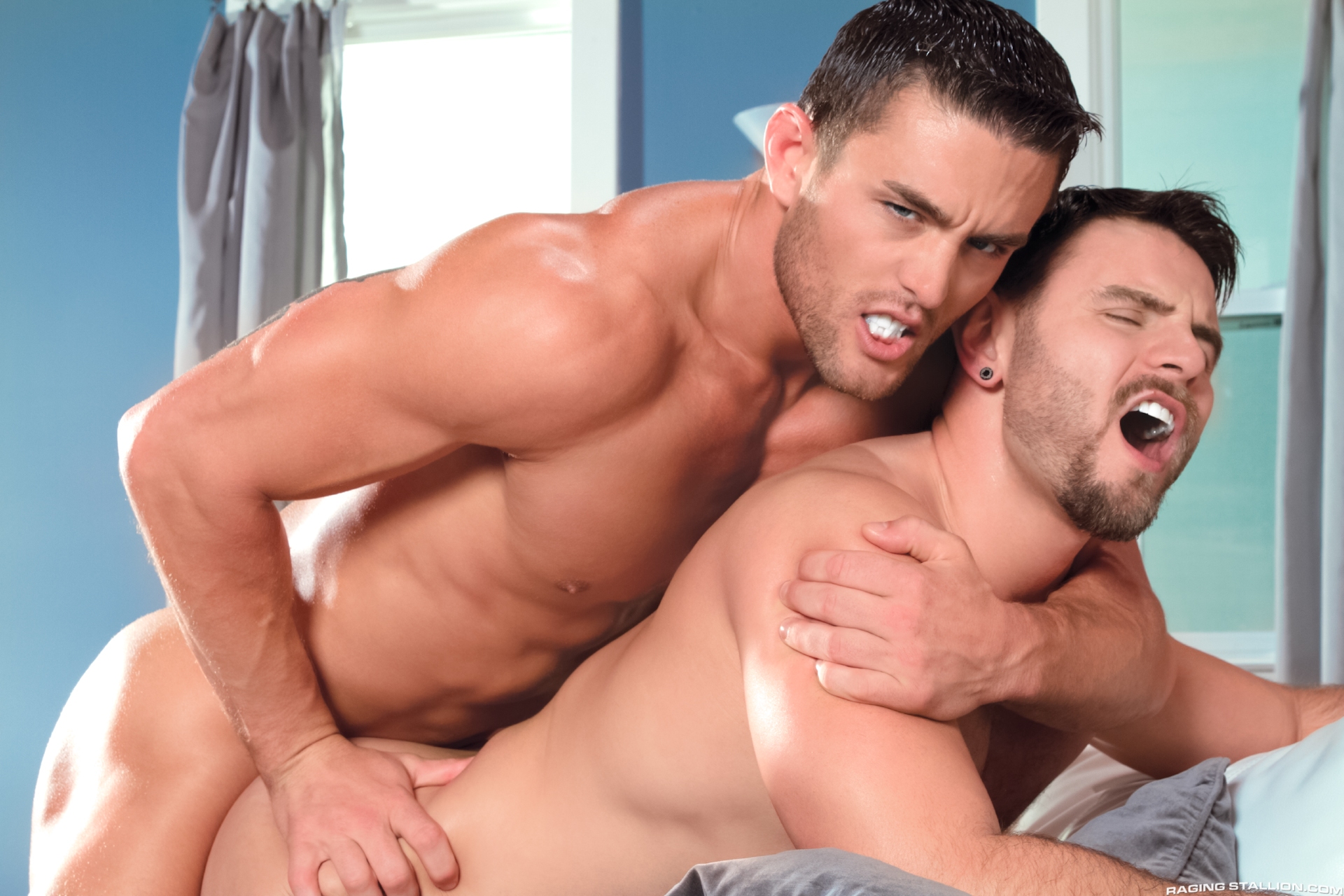 Today on Raging Stallion, Ryan Rose can be seen fucking Nick Sterling (who, incidentally, spontaneously cums while Ryan's cock is inside him). Despite Ryan being the top in this scene, all of the highlights (for me) involve Ryan's ass:
Open up a little bit wider, please…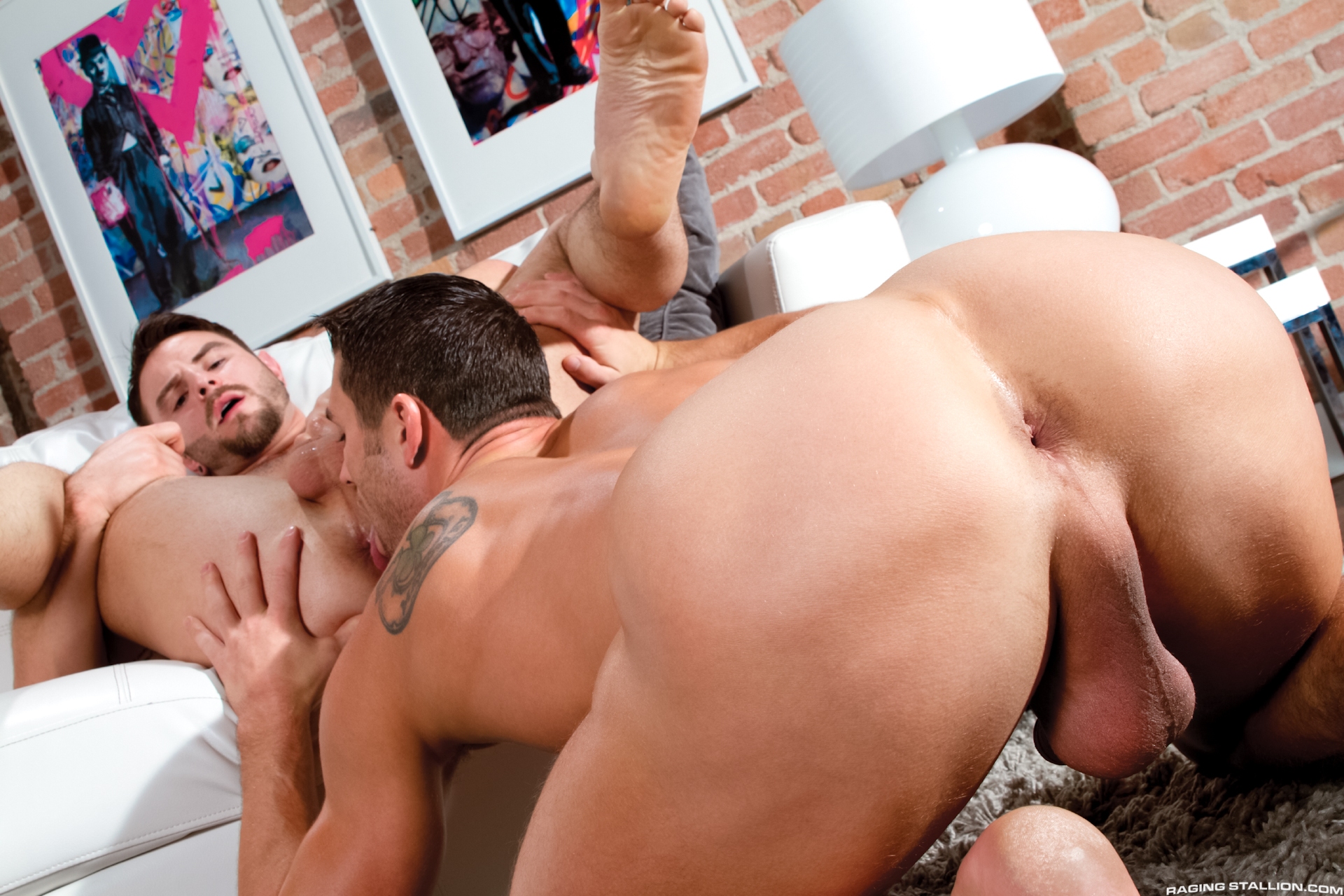 Much better.
Let the fucking begin:
As you probably already know, this scene was released on Falcon a couple months ago, but since these studios (Raging, Falcon, Hot House, etc.) are all owned by the same company, they share their scenes among their multiple membership sites. So, sorry if you already saw it, but at least it's a good scene.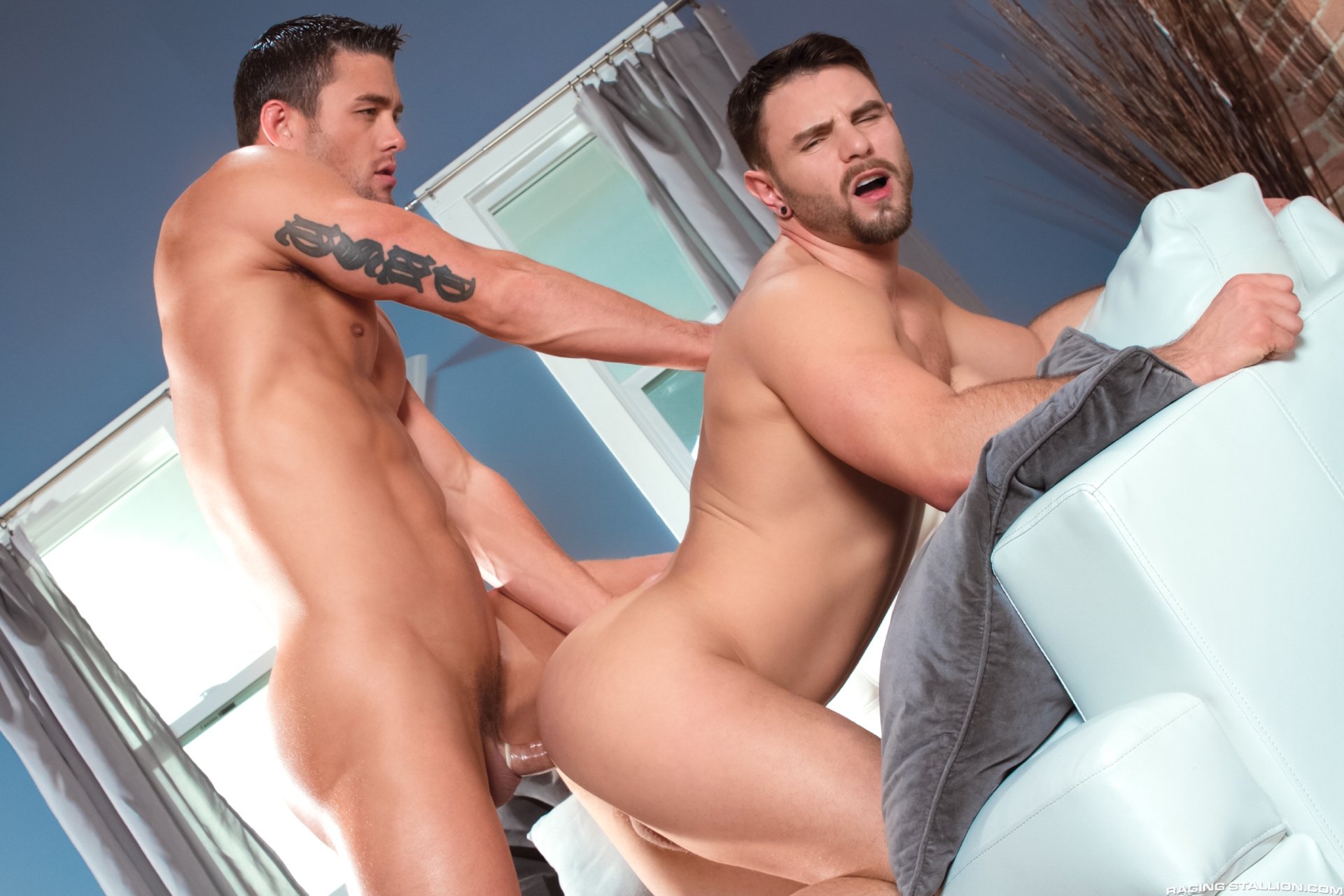 [
Raging Stallion: Ryan Rose Fucks Nick Sterling
]
***
When Ryan Rose isn't making people spontaneously cum, he sometimes has opinions about things. Today, he's tackling the racially charged situation in Ferguson, Missouri, and he has visual aids by way of a couple newspapers. Via Ryan Rose:
••My thoughts on the racial discord from FERGUSON MISSOURI•••
The papers are clearly fueling the flames by making this more racially charged through their own print and wording. Let me clarify. My picture on the left shows stops, searches, and arrests by whites and blacks. Just the wording whites and blacks is in itself racially dividing. And the statistics show African Americans are the majority in all three categories, and in the picture to the right it clearly shows that in a 2010 census 67% of the population (again using the racially dividing words of blacks and whites) where African American and 29% was white. So not being as pretty as most of you all think I assume that a majority of stops, searches, and arrests just based on the census population graph that would be African Americans. But the paper depicts the ferguson police department to be racially profiling the African American community and that's simply just not true look at the numbers people statistically with the majority of the community being African American statistically they are going to have a higher number of everything. Furthermore why when a person other than a Caucasian is shot by police is there a protest? Shouldn't a loss of life no matter what their race be reason for protest? Shouldn't we be exploring none lethal practices my police? Aren't they here to protect and serve not kill? And shouldn't the papers just be reporting and not trying to add fuel to the fire to continue the story for their own benefit? And that ladies and gentlemen are just my thoughts on this recent event. And my thoughts and prayers go out to everyone involved.
Using Ryan Rose's theory and using the stats in the newspapers above, there were 5318 total "stops" in Ferguson. 4632 black people stopped, 686 whites stopped. So, that means 87% of all stops were done on black people. And yet, looking at the other chart, we see that only 67% of the Ferguson population is black—not 87%. That indicates racial profiling. When it comes to searches, over 92% of all searches were conducted on black people. Again, only 67% of the Ferguson population is black, not 92%. And when it comes to arrests, over 93% of the people arrested in Ferguson were black. This is called a racial disparity.
Conservative hero Rand Paul writing in Time today:
Given these developments, it is almost impossible for many Americans not to feel like their government is targeting them. Given the racial disparities in our criminal justice system, it is impossible for African-Americans not to feel like their government is particularly targeting them.

This is part of the anguish we are seeing in the tragic events outside of St. Louis, Missouri. It is what the citizens of Ferguson feel when there is an unfortunate and heartbreaking shooting like the incident with Michael Brown.

Anyone who thinks that race does not still, even if inadvertently, skew the application of criminal justice in this country is just not paying close enough attention. Our prisons are full of black and brown men and women who are serving inappropriately long and harsh sentences for non-violent mistakes in their youth.