Sean Cody Closes Out "Winter Getaway" With Disastrous Fake Fucking Scene
After two weeks, eight updates, and nine bottoms in desperate search of at least one powertop, Sean Cody's "Winter Getaway" mercifully came to a lackluster conclusion over the weekend. And, they decided to disappoint fans one more time in this 4-way finale, thanks to some fake fucking from Robbie and Atticus.
I still have no idea who Atticus is, but here he is pretending to be fucked by Robbie. Note Robbie's dick on top of Atticus's: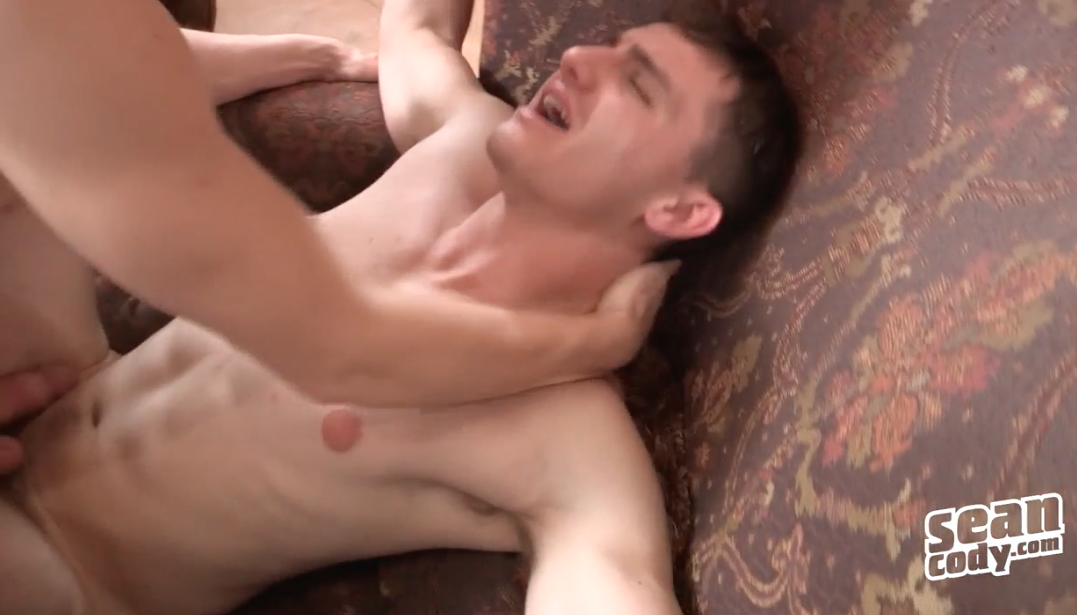 You put up with the lack of tops in this series. You put up with the lack of internal cum shots. You put up with the lack of chemistry between any of these models. You even put up with the presence of Porter. But are you willing to put up with fake fucking?
Which is worse? The fact that Robbie and Atticus tried to pass this off as real, or the fact that the cameraman/director bothered to film it? Or, maybe it's worst of all that whoever edited this scene back at Sean Cody headquarters either didn't catch the insanely obvious fake fucking, or they did catch it and said, "fuck it, just leave it in." Either way, it's an embarrassing act of laziness for Sean Cody, and it's a horrible way to start off the new year. Then again, something this disappointing is a fitting way to end this series.
A lot of gay porn studios have been caught releasing scenes with fake fucking before (Lucas Entertainment, most notoriously), but to my recollection, Sean Cody has not. There's a first time for everything, I guess.
[
Sean Cody: "Winter Getaway" Finale
]