Sean Cody's Brandon Is Now Doing Fitness Training With His Real-Life Brother, Who Is Hot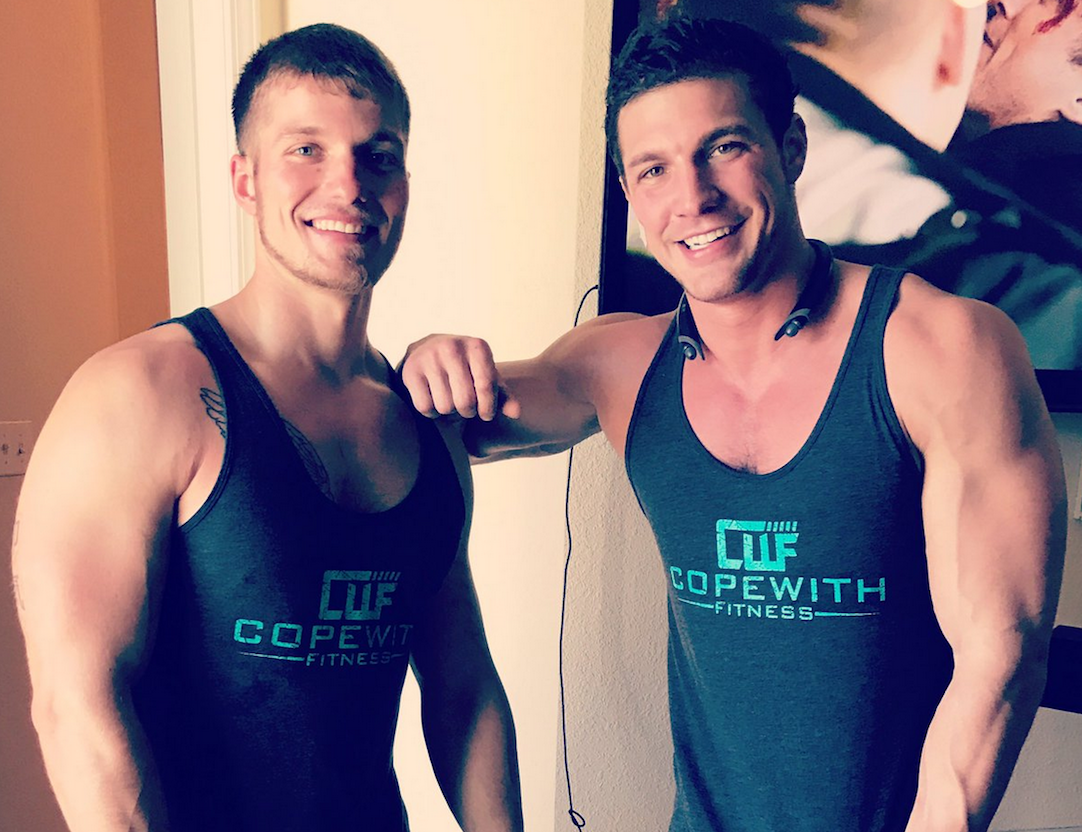 As reported several months ago, Sean Cody's Brandon is still trying to get his personal training/fitness consulting career up and running, and he's now added a new partner to the business: His real-life brother, Tyler.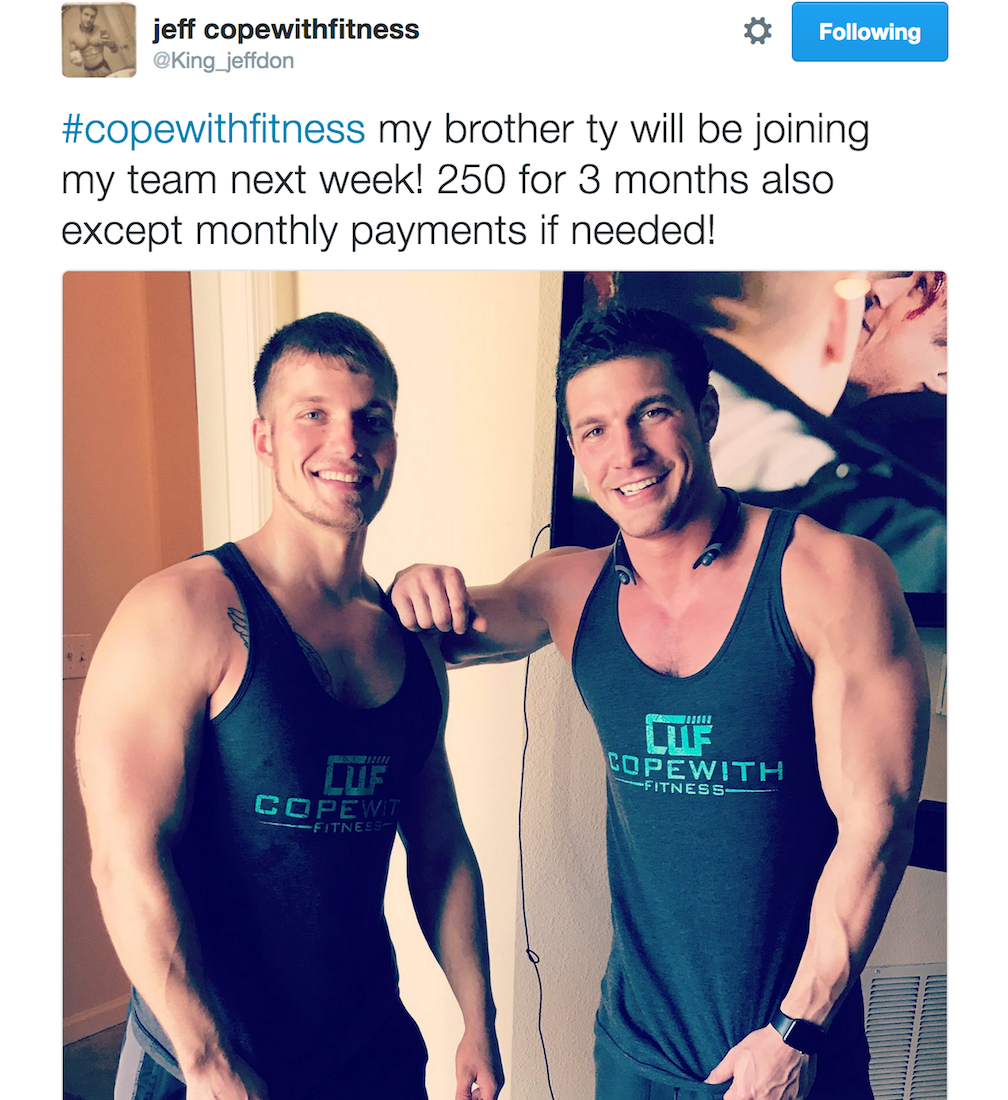 Shortly after Brandon tweeted the above "Cope With Fitness" announcement, several Twitter users apparently tried to harass the siblings by informing Tyler that his brother was in fact Sean Cody's Brandon. This news, however, was no surprise to Tyler.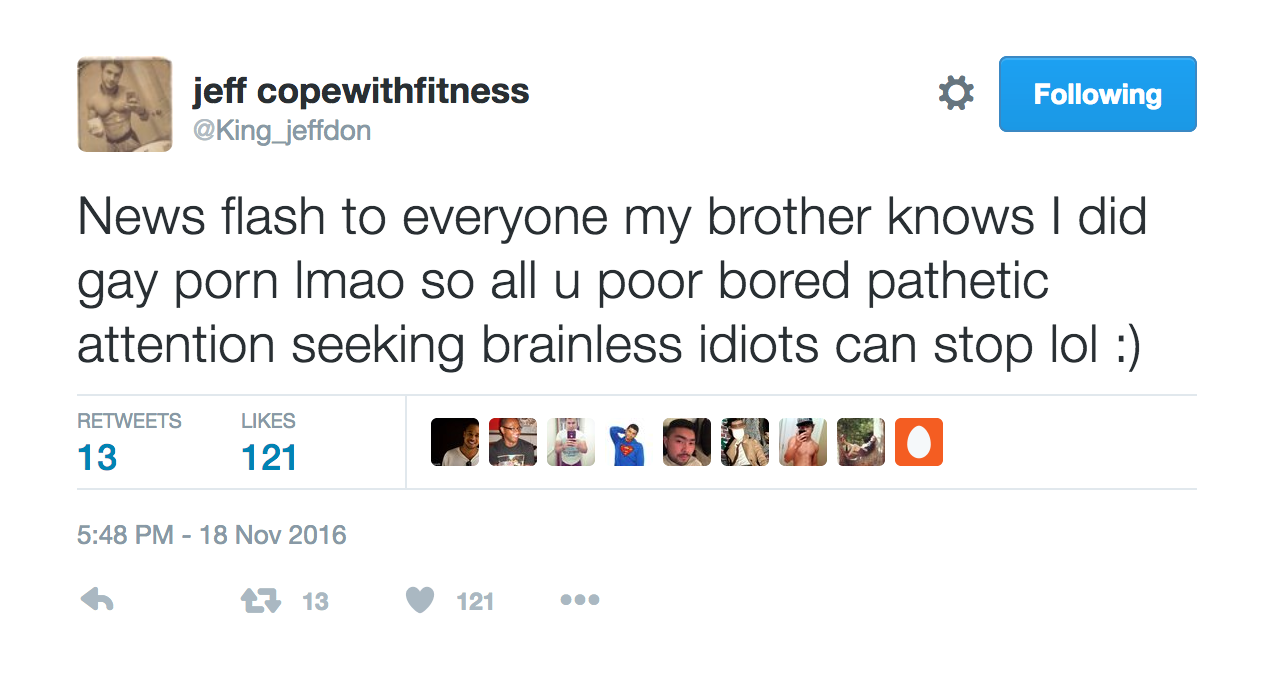 Tyler went on to tell fans that he loves his brother, and he also posted the same news about him teaming up with Brandon for "Cope With Fitness":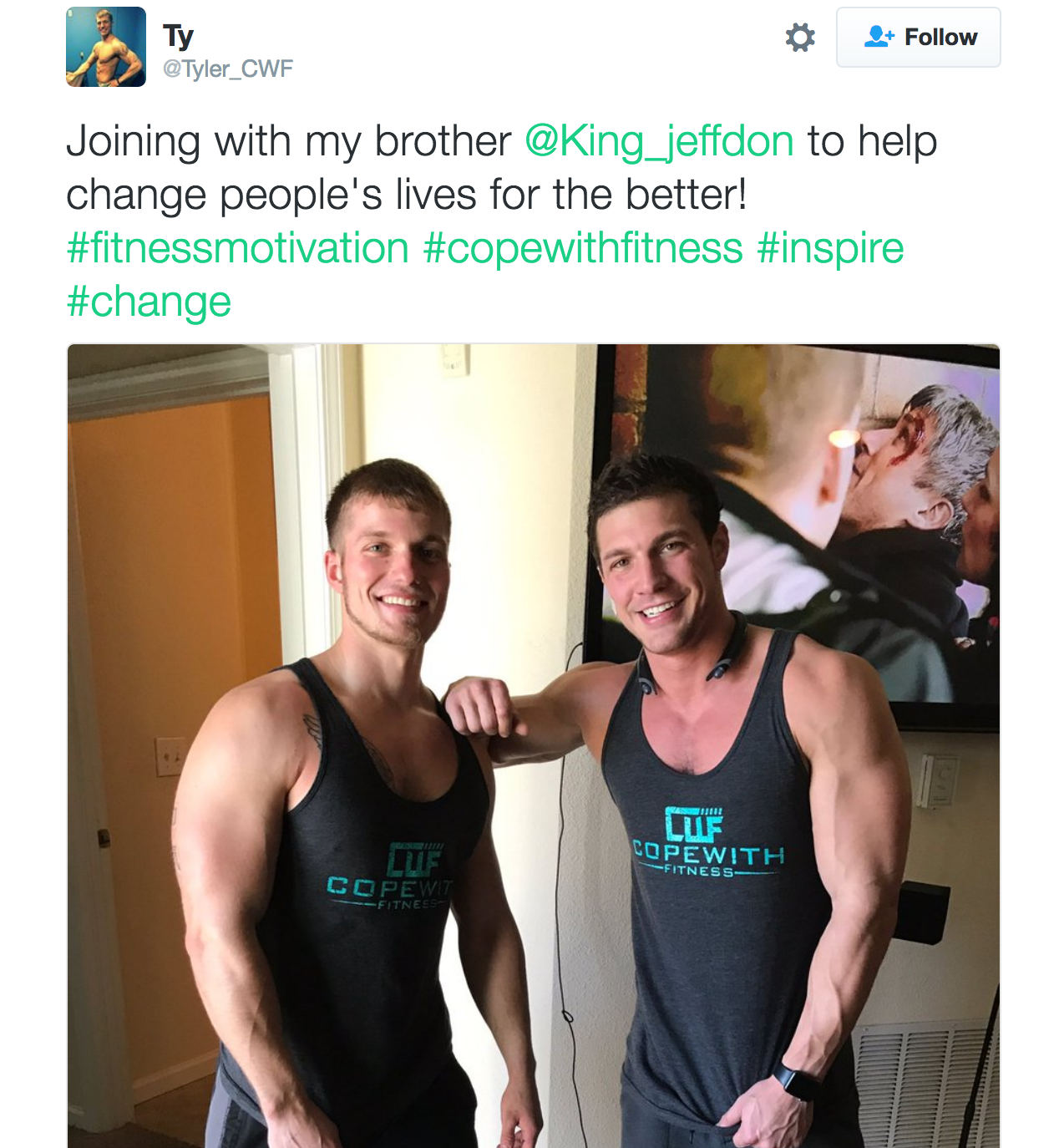 Three immediate/obvious questions come to mind: Has Tyler ever watched Brandon's porn? Is Tyler straight or gay? Has Sean Cody ever tried to recruit Tyler to do gay porn? Given how bad their recruiting has been lately, I doubt they have. But they should, because he's hot:
The "Cope With Fitness" training program is apparently all done through a website(?), via videos? I have no idea what it does or how it works, but in a perfect world, you'd hire the two bros to come to your house for a "training session" that of course ends up being a gay sex three-way. That, as everyone knows, is probably not going to happen (believe me, I'm sure Donald Burns has tried), as Brandon reminded us back in September: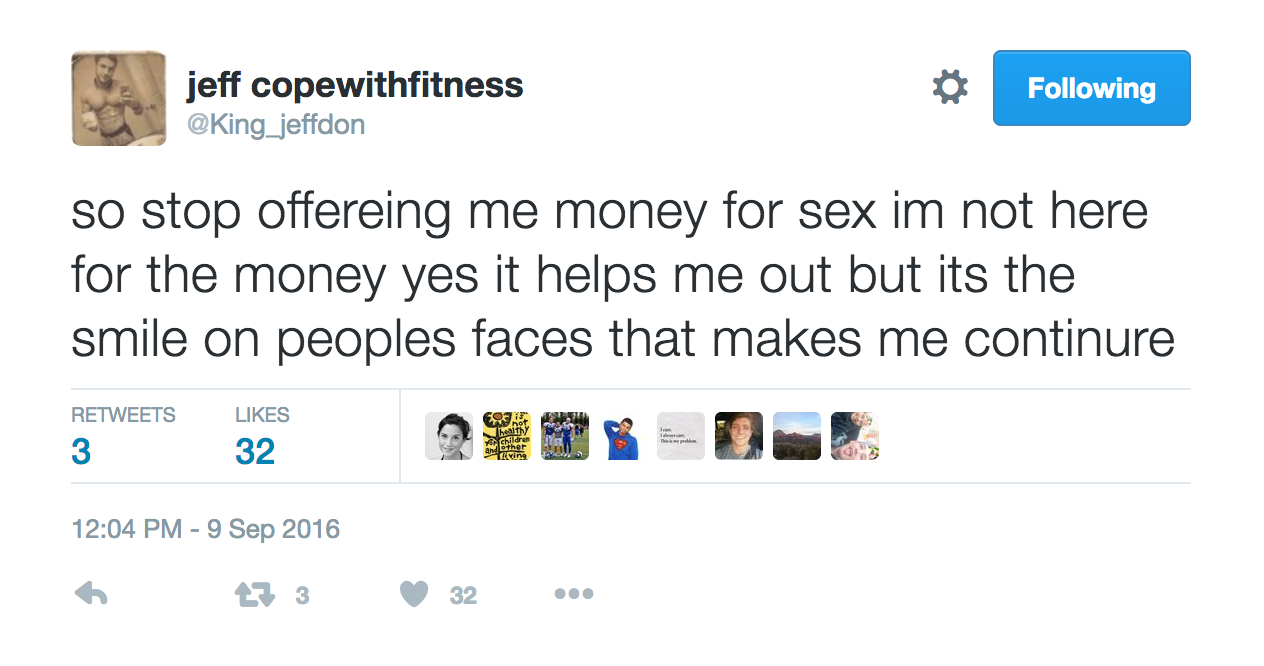 One final note. Brandon tweeted that Tyler "knows I did gay porn," and his use of the word "did" (as opposed to "do") made me wonder: