Sean Cody's Daniel Vs. Corbin Fisher's Grant: Who Is The Better Top?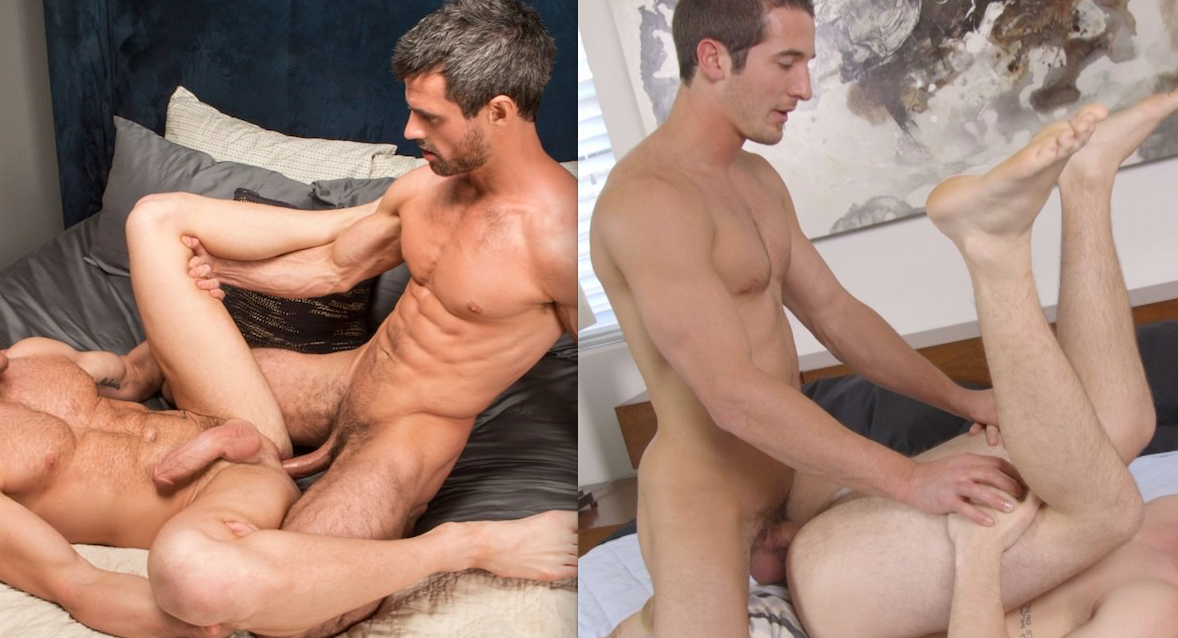 If you've seen the two scenes released this weekend, you already know that this post's headline is obviously a rhetorical question.
Here is a clip from this weekend's Corbin Fisher update, featuring big-dicked Grant's "first time" fucking another man. Are we sure this isn't his first time fucking anyone? How is this even considered sex?
This is really a shame, given how hot Grant is, and given how big his dick is. Hopefully he'll improve if and when he's invited back, because as of now, he actually makes Sean Cody's Brandon look like a power top.
[Corbin Fisher: Grant's First Time]
And here is a clip from this weekend's Sean Cody update, featuring Daniel fucking the bejesus out of Sean. This, obviously, is how to fuck an ass:
Holy shit!
This scene features three cum shots. There are two explosive loads from Daniel (both of which are pushed into Sean's ass), and Sean busts a nut into his own mouth while being fucked upside down. Trailer (watch full scene here):
[
Sean Cody: Daniel Fucks Sean Bareback
]