Asher's Wedding Ring Mysteriously Disappears Right In The Middle Of His New Sean Cody Scene
Sean Cody's real-life couple Deacon and Asher (seen above) haven't been in a scene together since their three-way with Hector in February, and Asher is back today (sans Deacon) to be fucked by twink newcomer Gibson. But, while Deacon himself might not be in this scene, his presence can definitely be felt, as Asher is wearing what appears to be a wedding ring for part of this scene. Did Deacon and Asher get married?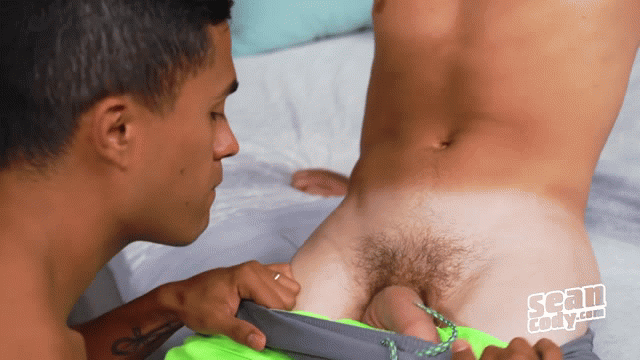 The wedding ring can be seen throughout the first few minutes of the scene while Asher sucks Gibson's cock. But, there was obviously a break during production, because after an edit at around the 3-minute mark in the scene, the wedding ring magically disappears, and Asher is still sucking Gibson's cock in the exact same position.
Now you see it, now you don't!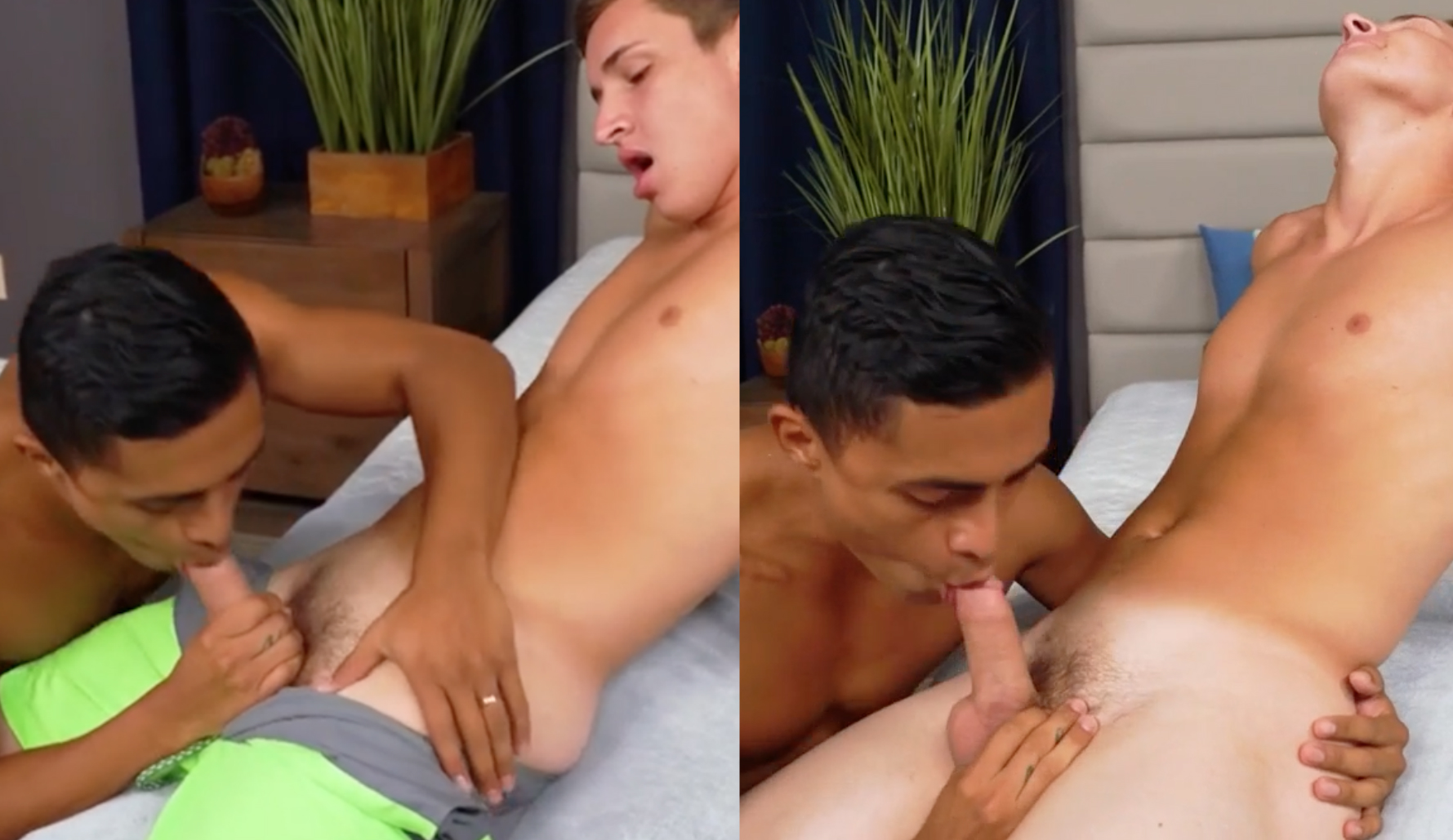 I guess Asher (or someone on the Sean Cody crew) remembered that the ring wasn't supposed to be in the scene? Note the disappearing ring after the 30-second mark in the clip below:
Str8UpGayPorn has reached out to Asher for clarification on the ring, and this post will be updated if he responds. And, congratulations are obviously in order if Deacon and Asher are in fact married! As you can see in Deacon and Asher's recent social media photos below, both of them do appear to be wearing wedding rings: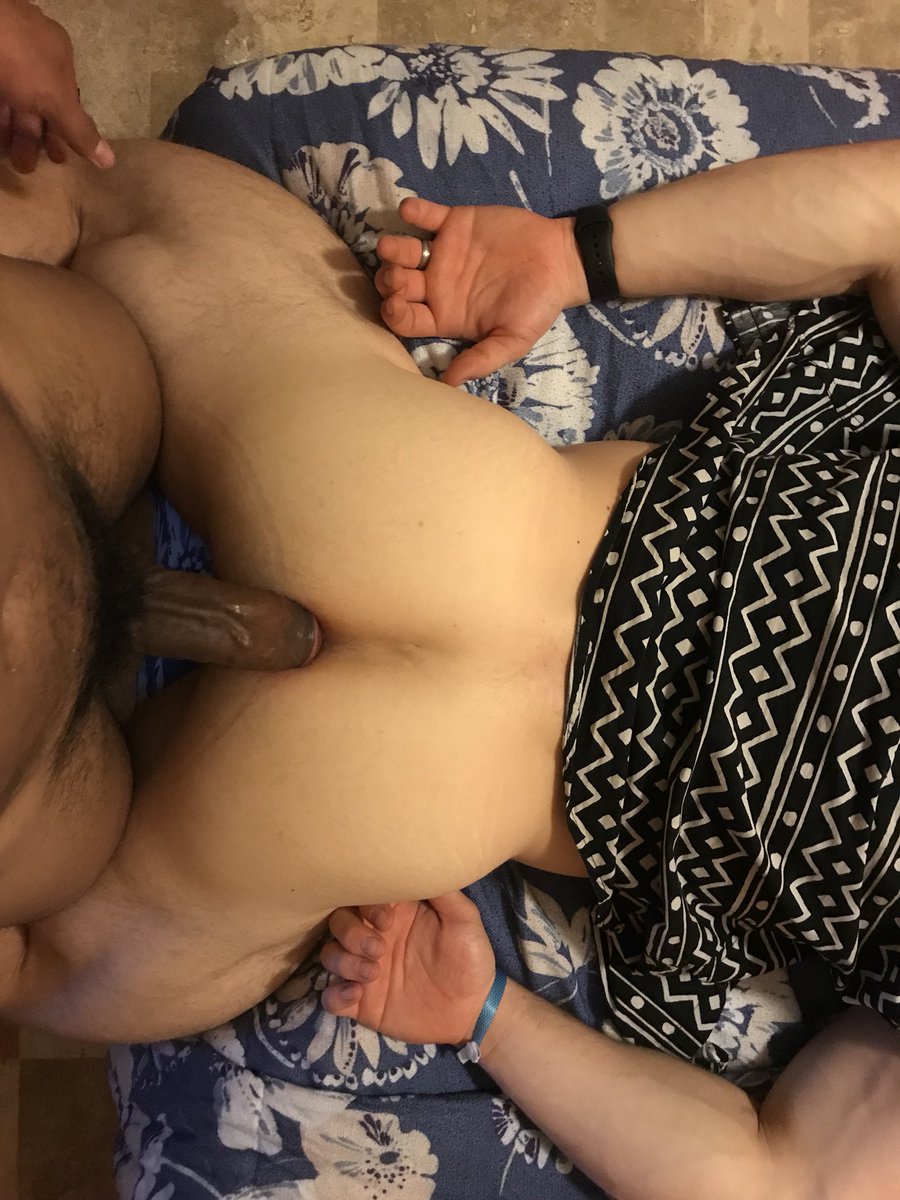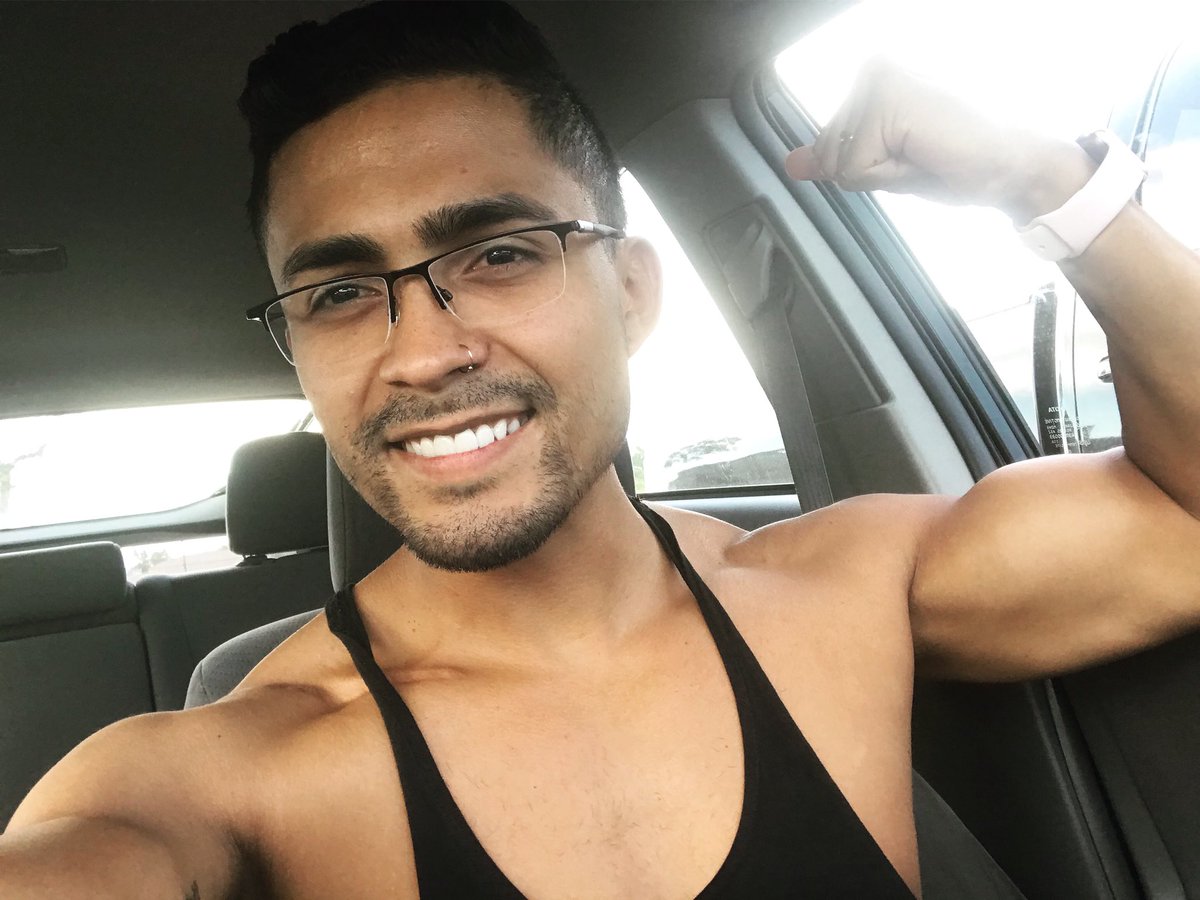 Trailer for today's scene with Asher and Gibson (watch full scene here):
[
Sean Cody: Gibson Fucks Asher Bareback
]