Gay Porn Before And After: Dennis West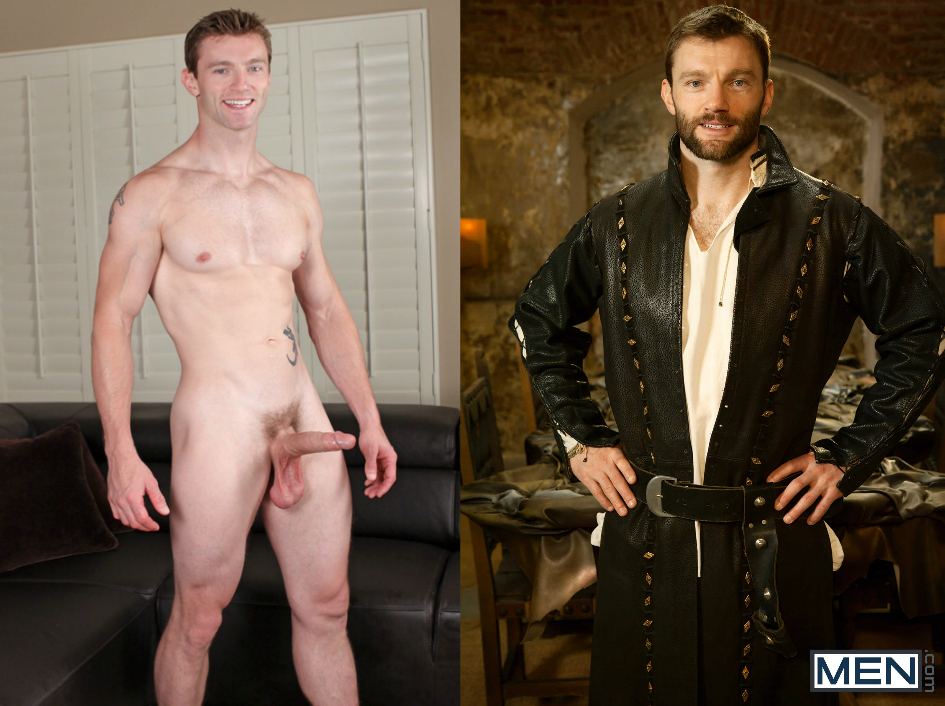 It's hard to believe that Dennis West started his gay porn career nearly seven years ago as Sean Cody's Dennis, but time flies when you're a horse-hung daddy who, according to his 2009 profile below, is into motorcycles and Ronald Reagan (ugh).
Via Dennis' Sean Cody bio, back in 2009:
Dennis currently lives in the midwest and has been there for about ten years. But he was born and raised in the south. He's lost his accent, but his roots are very apparent. His career path has led him down some interesting roads:

"When I got out of high school I went into the Air Force," he said. "I did exercise physiology."

After that he did a stint as an accountant at his father's (high-end) motorcycle dealership, and then he found his true love: being a motorcycle mechanic.

He seemed very open-minded to me, and had an interesting comment:

"I am Ronald Reagan conservative from the neck up," he said, laughing. "From the neck down, well, that's another story."
Hey, I'm sure even Ronald Reagan enjoyed a bareback creampie now and then!
Dennis was pumped full of cum multiple times on Sean Cody, but now he's gone the condom route and is an exclusive with Men.com. His big scene released yesterday is the finale to the second season of Gay Of Thrones (trailer below), co-starring Theo Ford. Here's a comparison of Sean Cody Dennis (on the left) in 2009 and Men.com's Dennis West (on the right) in 2015: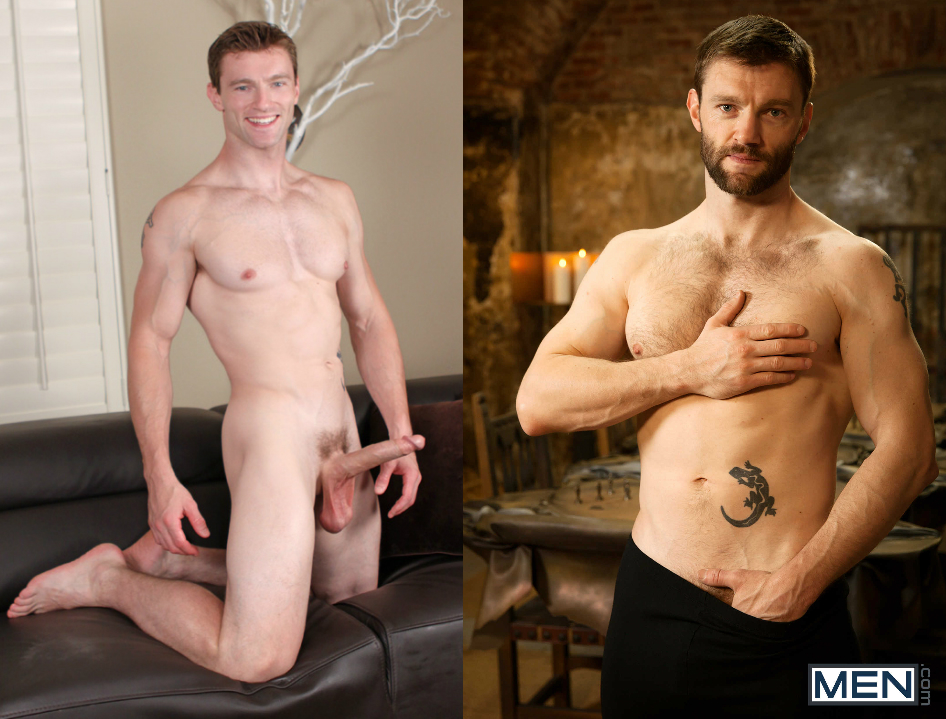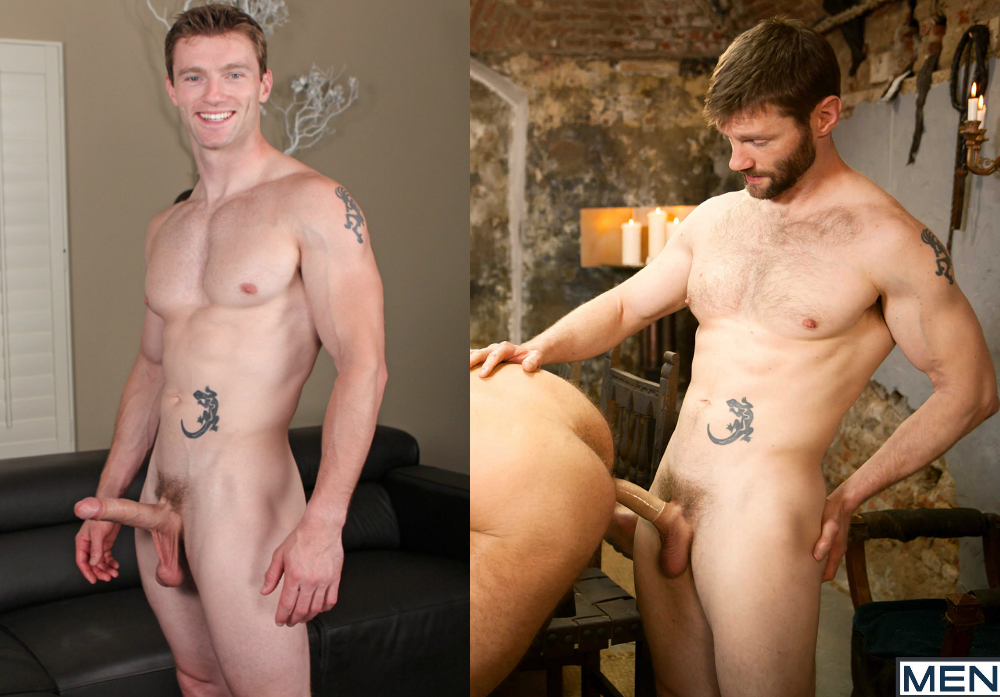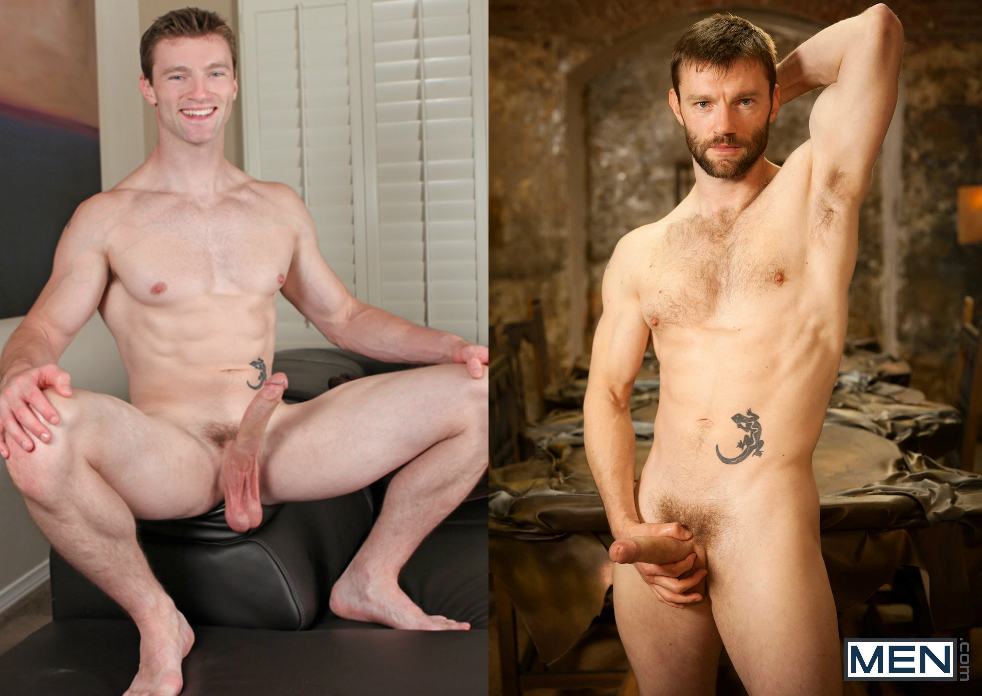 And the Gay Of Thrones finale (watch full scene here):
[
Men.com: Dennis West Fucks Theo Ford
]
AND:
Dennis' best Sean Cody scene (which also happens to be the #1-ranked Sean Cody scene of all time) was his bareback three-way with Calvin and Jordan, but his most fun scene had to be the one in which he had that iconic "ball-off" with Franklin. Remember?
[
Sean Cody: Franklin Fucks Dennis
]
[Sean Cody: Dennis' Complete Filmography]