Battle Of The Gay Porn Newcomers: Eugene Vs. Colby Vs. Ivan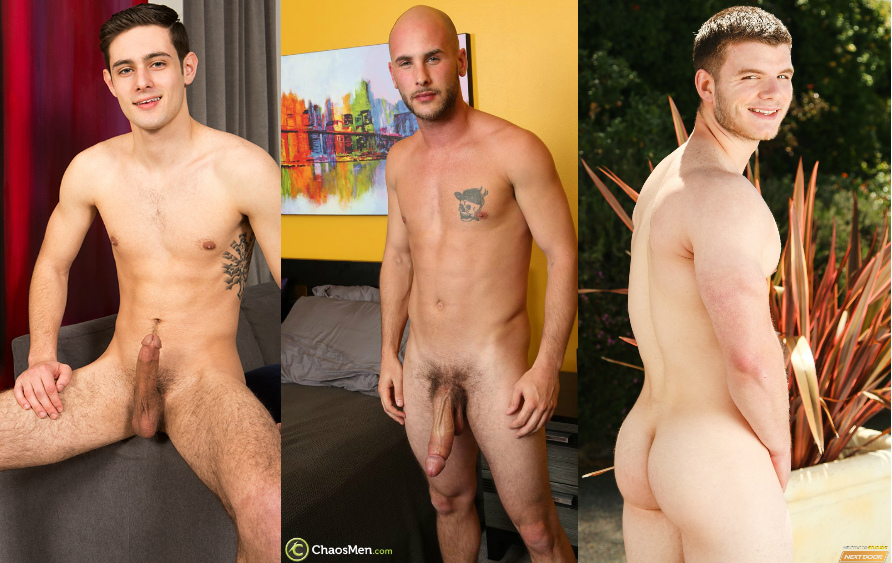 Today's Battle Of The Gay Porn Newcomers features a straight guy with a monster cock, a cornfed muscle jock with a bubble butt, and a slightly geeky bro who shoots a big load. Which one's your fave?
From left to right, it's Sean Cody's Eugene, ChaosMen's Colby, and NextDoorMale's Ivan. Vote for the best gay porn newcomer in the poll below!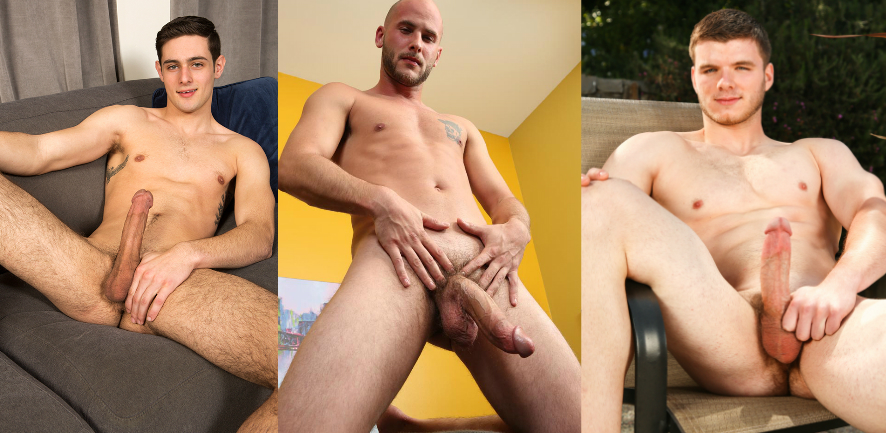 Eugene kind of reminds me of a straight, poor man's Jacob Ladder? IDK, maybe it's just me. Trailer (watch full scene here):
[
Sean Cody: Eugene
]
NextDoor's Ivan is a cutie, but I think I almost fell asleep watching his preview video.
[
NextDoorMale: Ivan
]
You know how sometimes when you see a cock and you literally say, out loud, "Holy shit!"? Seeing Colby's hard cock was one of those times.
[
ChaosMen.com: Colby
]