Sean Cody Launches "The Cabin" With Sean, Josh, And Justin, And It's Not That Bad?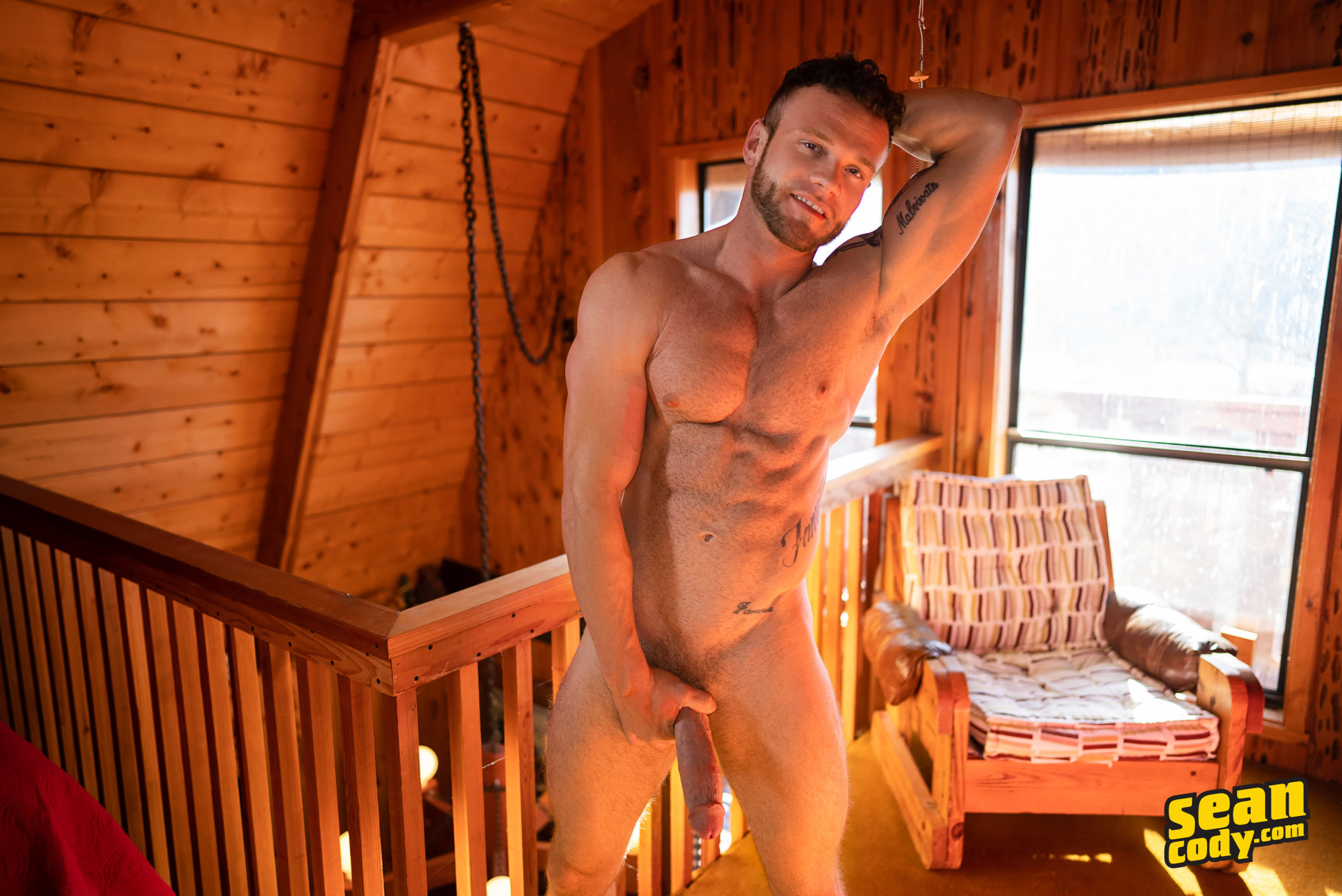 Given what they've been releasing in 2020, the bar at Sean Cody has been set lower than Ricky Larkin's IQ, but that being said, the three-way they've released today is pretty great!
In this bareback threesome from the studio's new series, "The Cabin," Josh and newcomer Justin tag-team monster-cocked Sean (you can never go wrong with a Sean bottoming scene, tbh), and Justin gets fucked for a bit, too.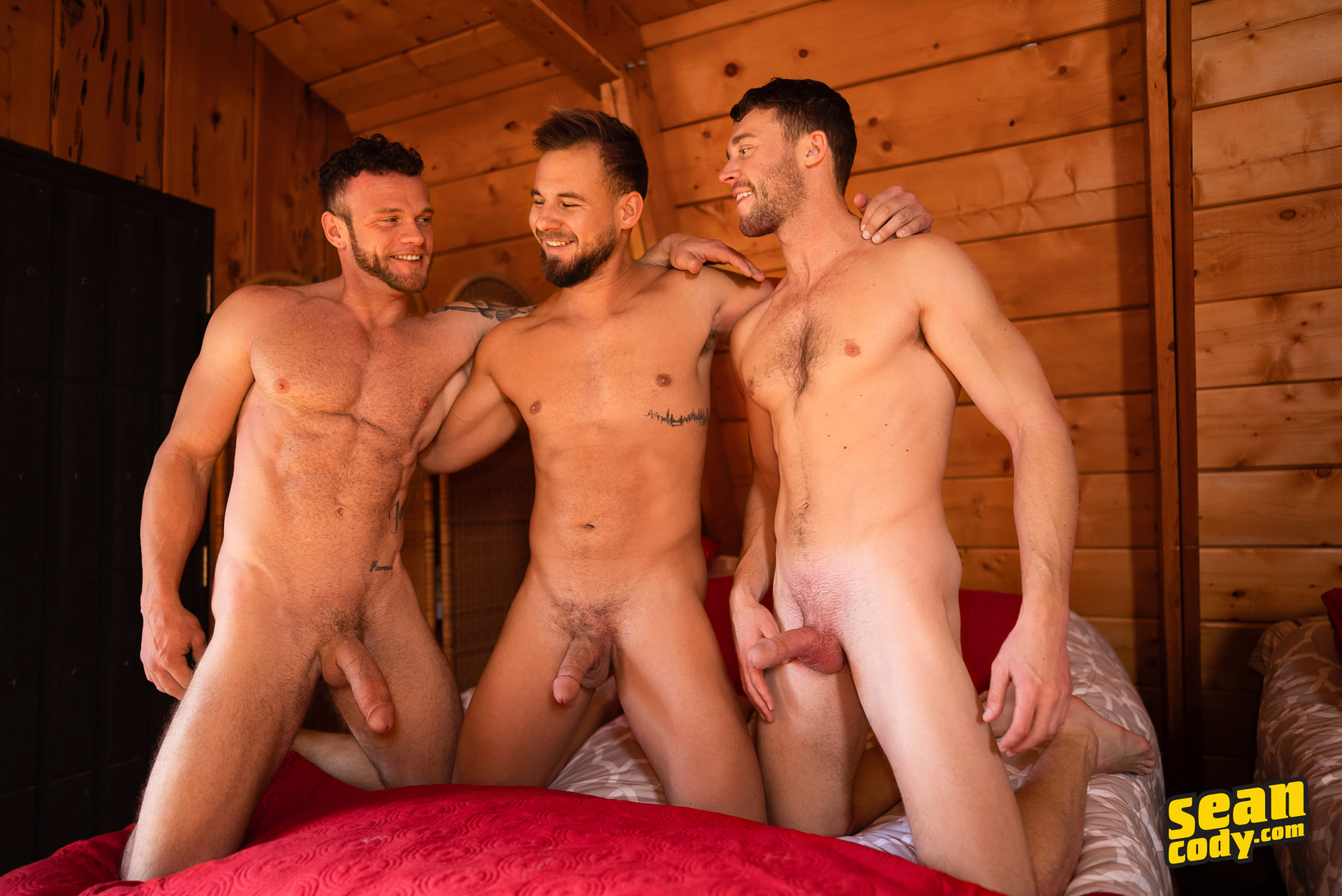 Key highlights include Justin (he's so cute) going skiing as he alternates between deep-throating Sean and Josh: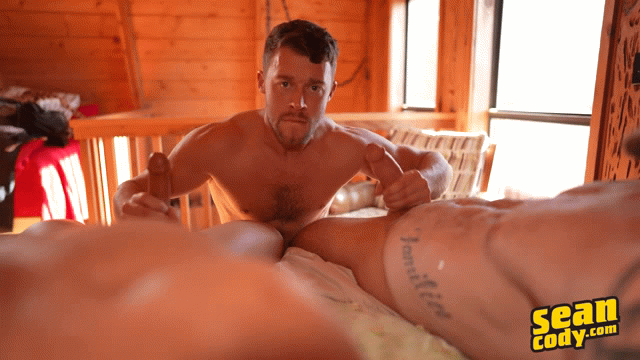 Sean holding up Justin to do some mid-air 69 with Josh: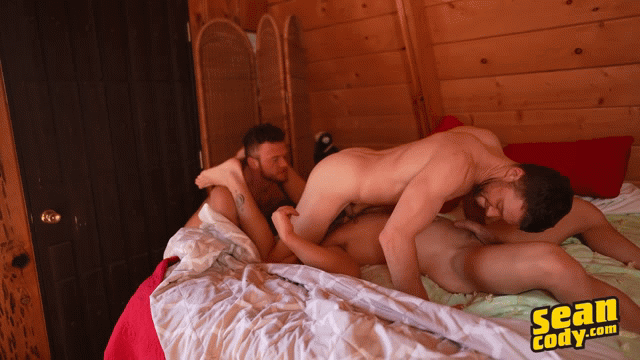 And, of course, the major highlight is Sean riding Josh, with his 9.5-inch cock bobbing to and fro: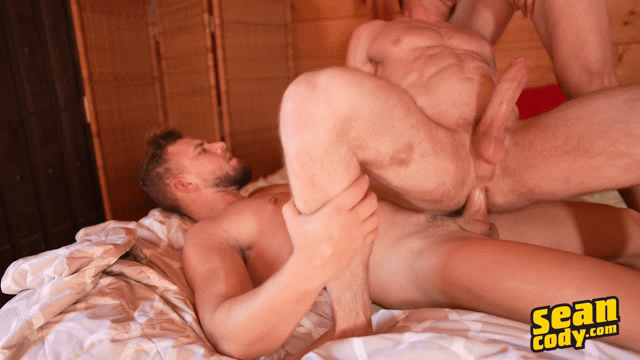 That huge, nasty bruise on Sean's leg is kind of a turn off, but I tried my best to ignore it.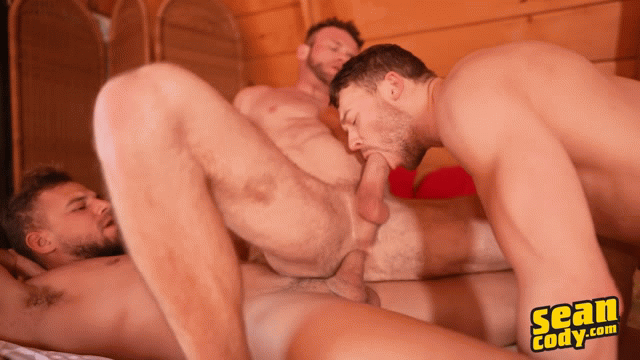 Sean shoots a massive load while Justin fucks him, then takes a cum facial from Josh and a creampie from Justin, making him the obvious MVP for this scene.
There's a fourth model in this scene who jerks off on the stairs while spying on the threesome, but they don't give him a name.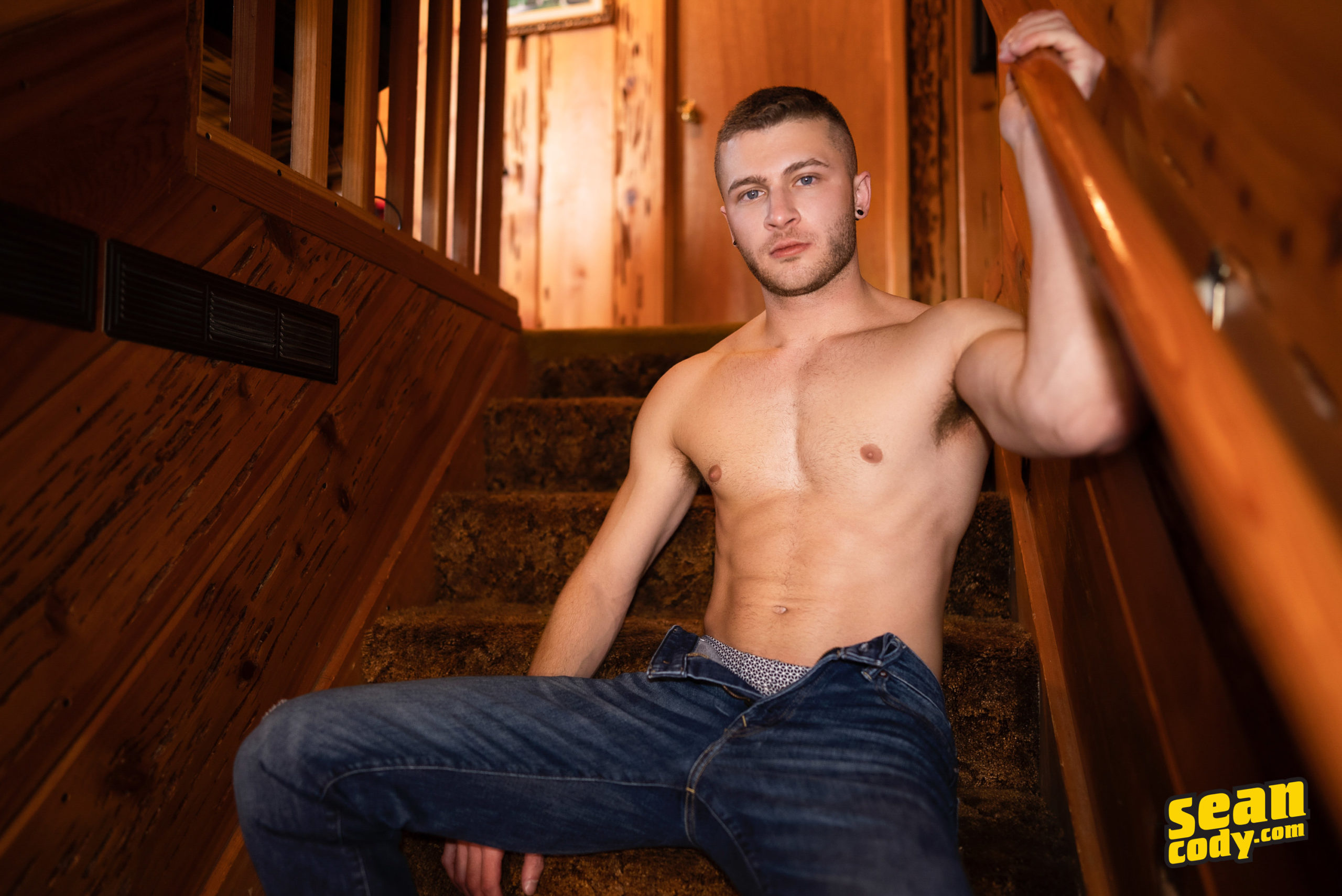 He's cute, but he's also a pointless distraction when this should've been all about Josh/Sean/Justin. We'll presumably see the newcomer in an upcoming sex scene of his own, and we'll also see newcomer Cody Seiya later in this series (you'll see him in the trailer below), as he has a brief appearance in this scene, too.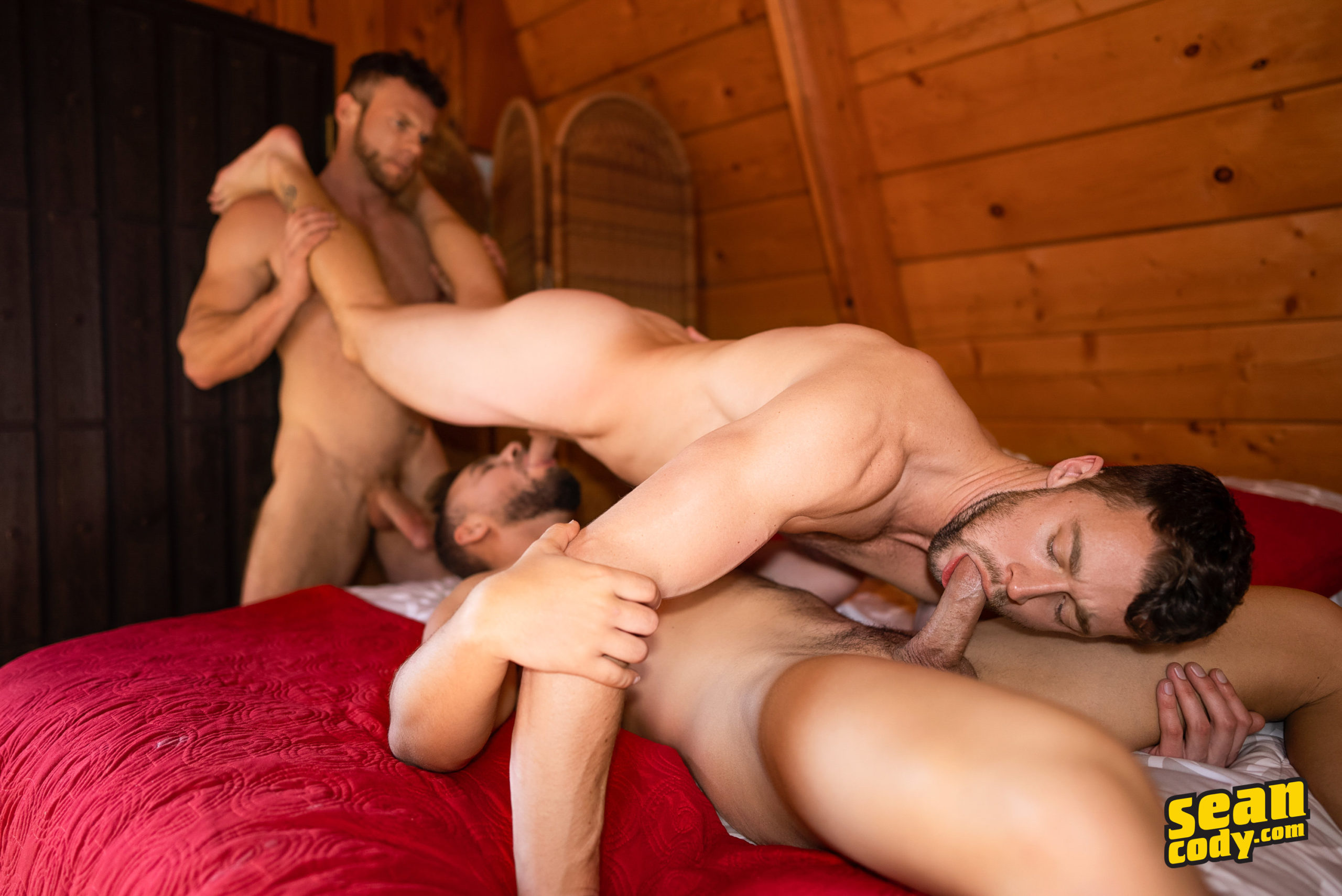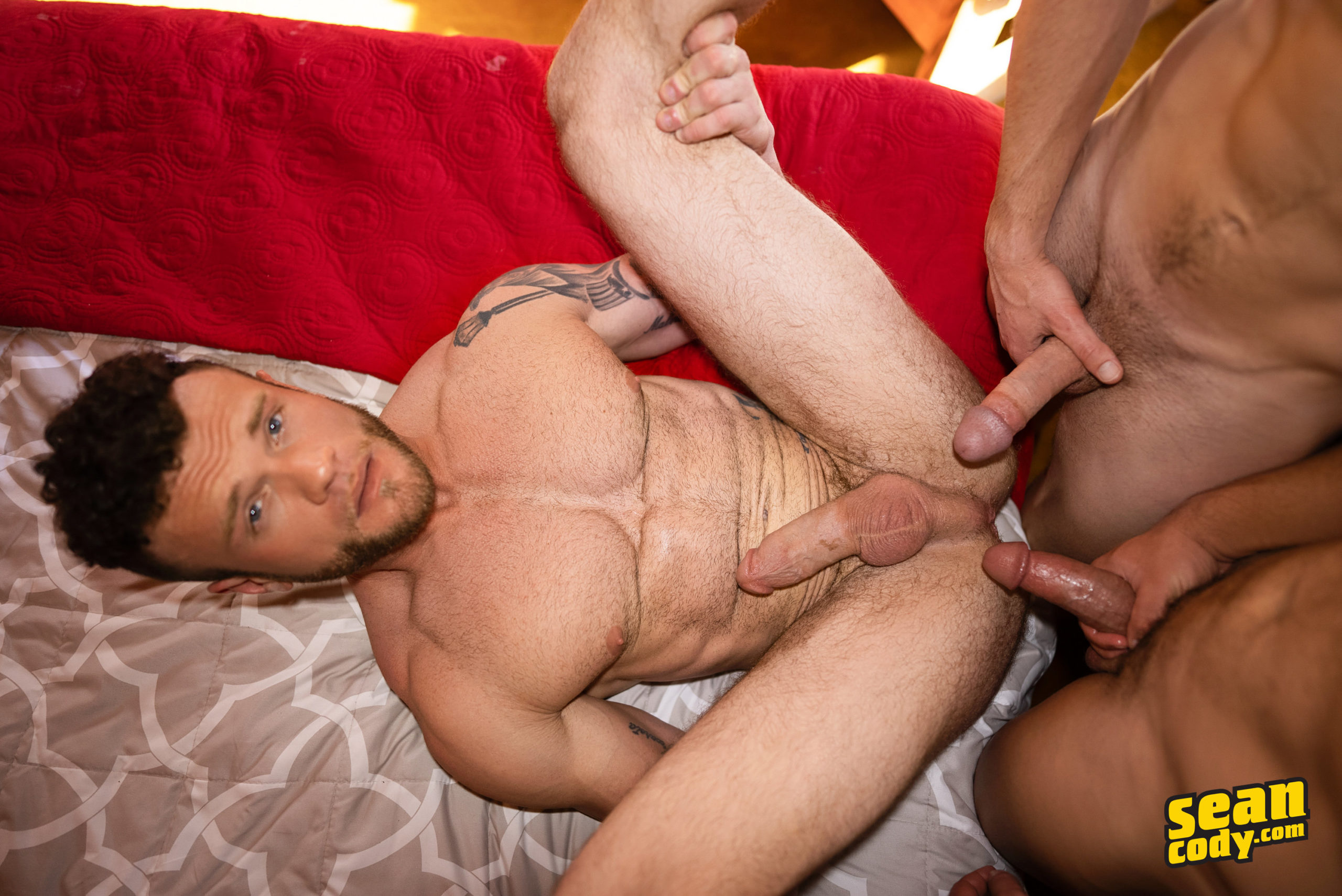 They had time to photoshop out the bruise, but couldn't put a little concealer on it during filming? Whatever.
Bruises and unnecessary cameos aside, this is quite good. Trailer (watch full scene here):
[
Sean Cody: Josh And Justin Tag-Team Sean Bareback
]