True Or False: This Is The First Time Sean Cody's Gino Has Had Gay Sex
Welcome to the second installment of Str8UpGayPorn's new series: True Or False? This series asks you, the readers, to judge whether or not the premise for a gay porn scene is true or false, and you can share your opinion in the poll and/or the comments below. Premises up for discussion in True Or False? will mostly include gay porn scenes that—allegedly—feature performers having gay sex for the first time, but as new scenes with other questionable premises are released, those will also be included.
Without further ado, here's today's scene that, according to Sean Cody, features a performer having gay sex for the very first time. That performer is newcomer Gino, and his scene partner is Sean Cody veteran Blake.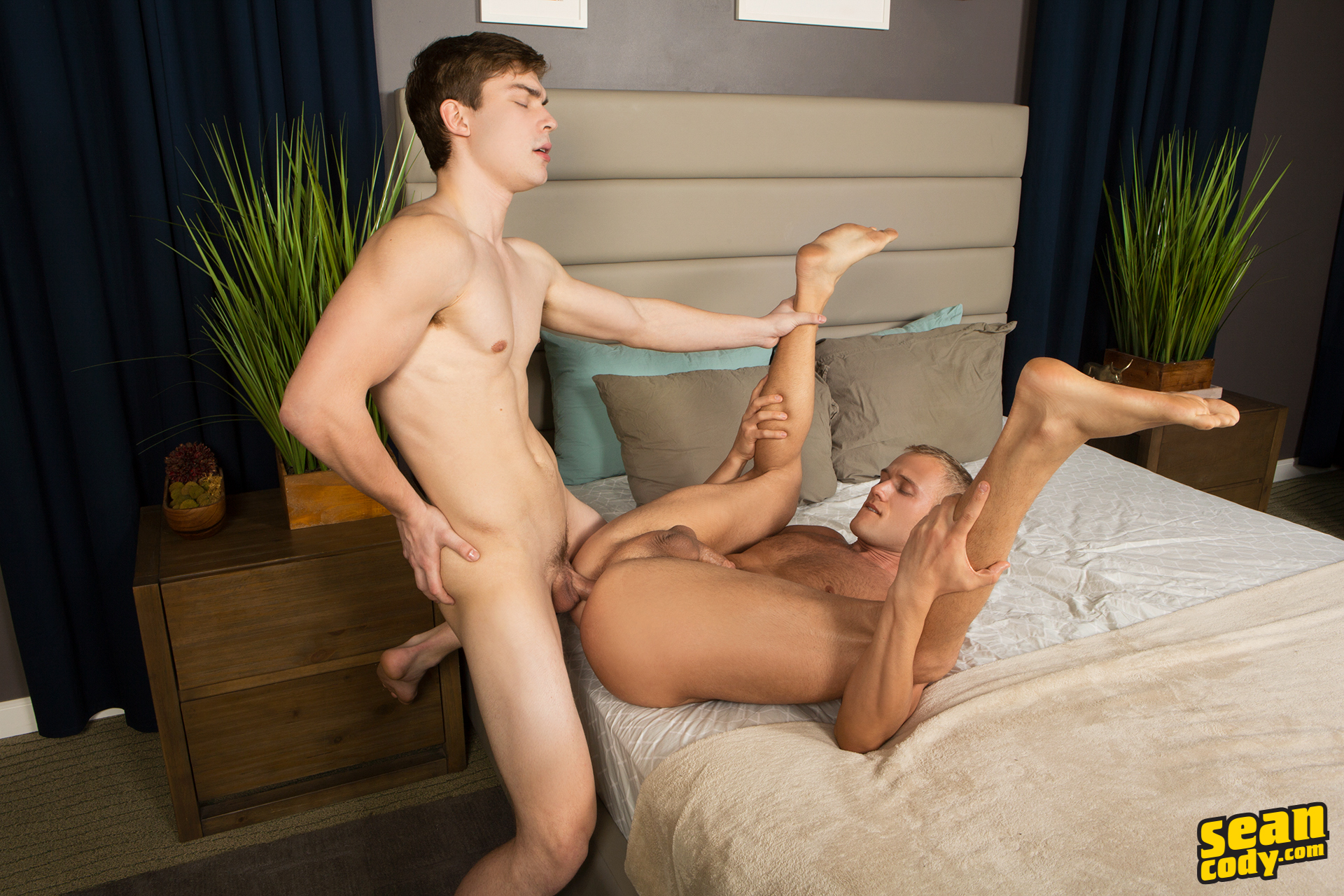 Is this really Gino's first time with a guy? His topping is decent (if not uneventful), and his cock his rock hard the whole time, so he may have done this before. Or, he's at least practiced a little bit with a friend? Also worth noting: Blake's bottoming is great, and both of Blake's massive cum shots are explosive.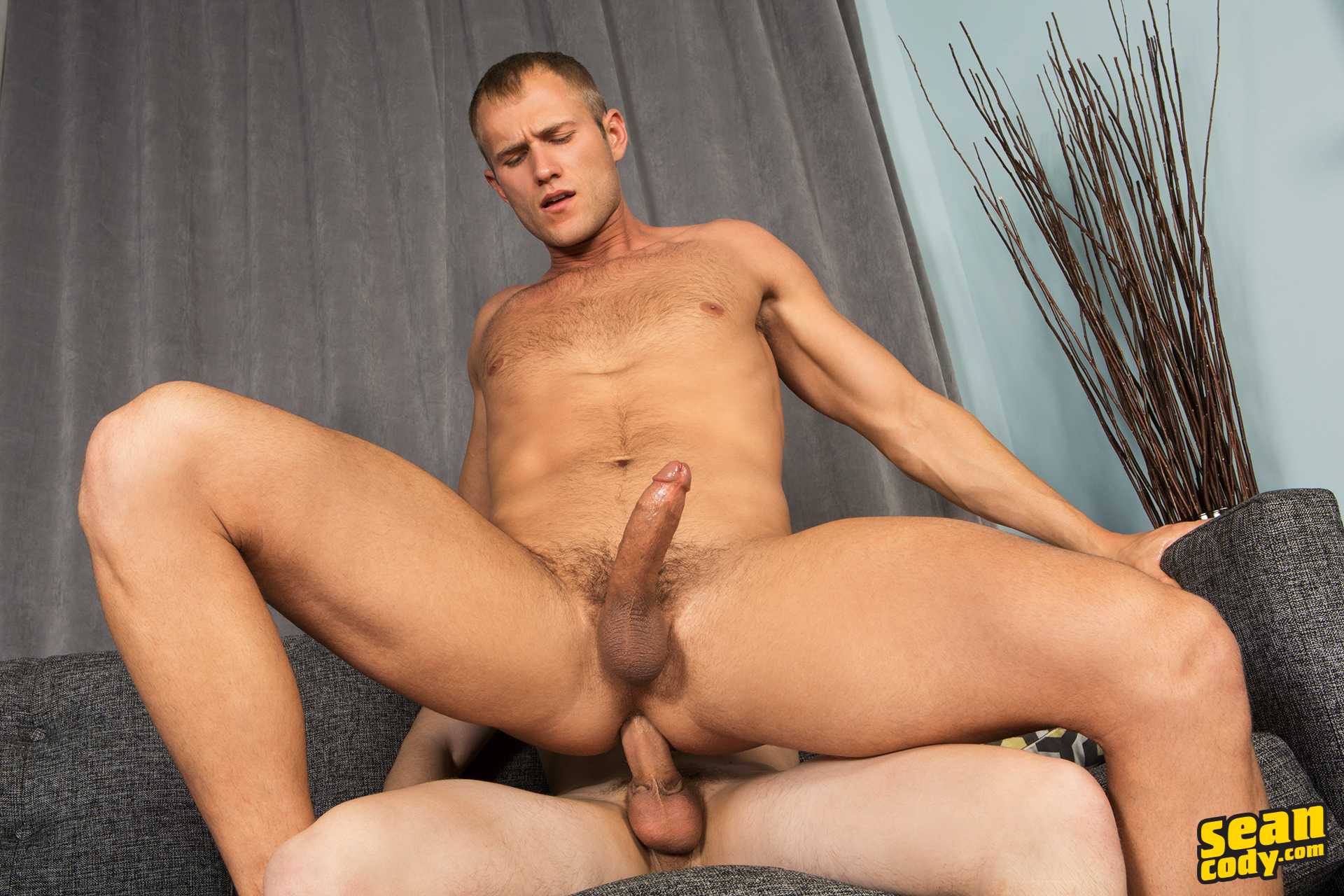 But—and this is a big but—we don't see Gino shooting any cum in this scene—at all! For his first alleged load, he pulls out of Blake and apparently cums, but nothing shoots out. Gino's second alleged load is an internal creampie, but when he pulls out, again, there's no sign of any cum anywhere—not on his cock and not dripping out of Blake's ass. So, Sean Cody either faked both the loads, or Gino's cum is invisible. And based on the thick, creamy white loads he shot in his solo scene, we know that his cum was not invisible before.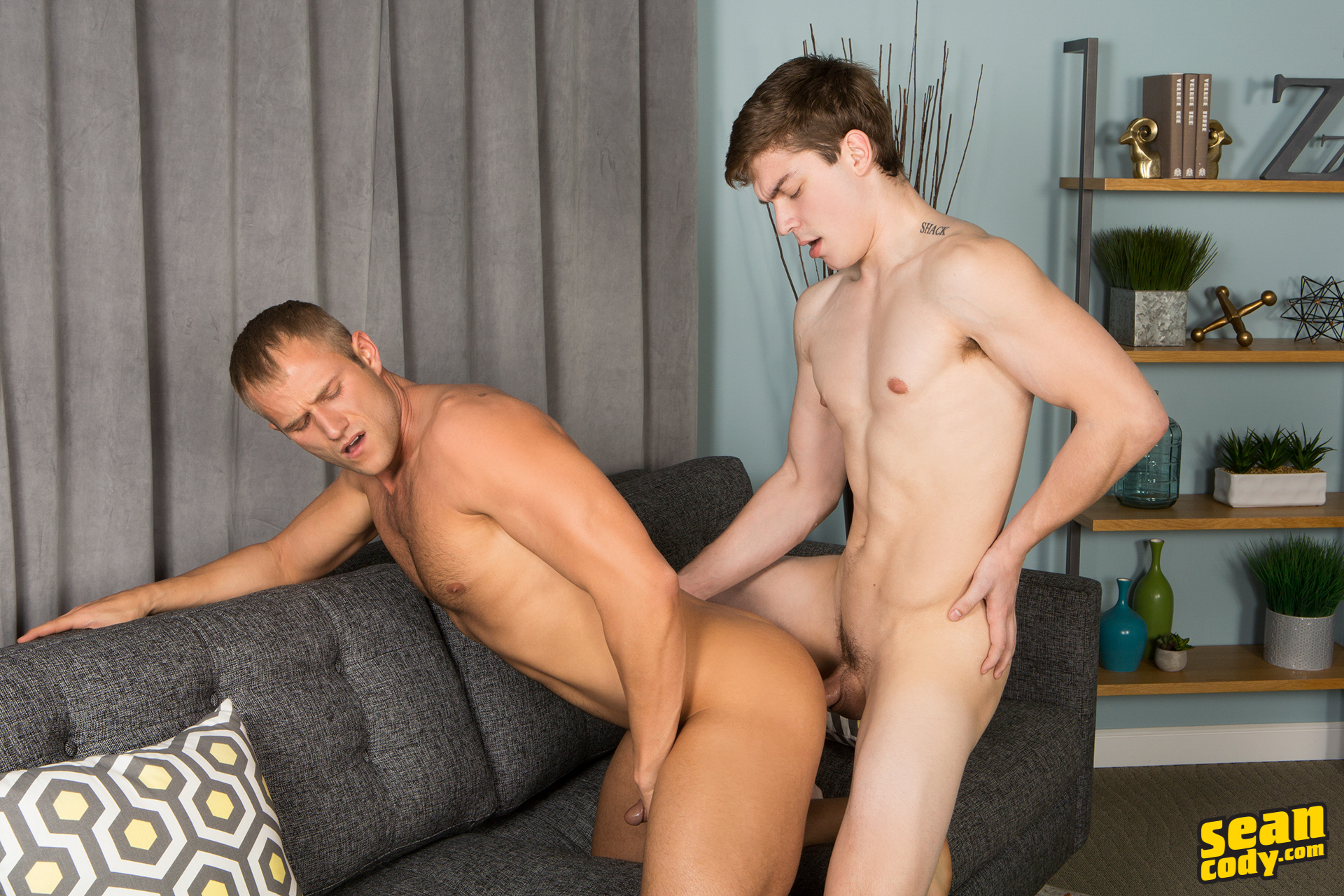 Either way, this is a disappointment, and because it looks like Gino couldn't cum, I'm going to say TRUE, this really is his first time having gay sex.
Given's Gino great ass, he better be bottoming if he comes back again. Otherwise, what's the point?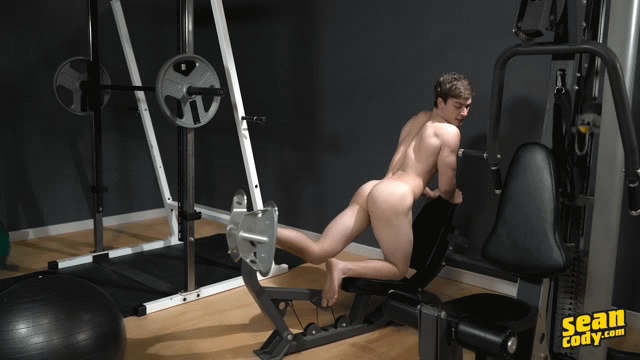 Trailer (watch full scene here):
[
Sean Cody: Gino Fucks Blake Bareback
]
True Or False?
Based on Gino's performance today, do you think Sean Cody is telling the truth about this being his "first time with a guy"?