Sean Cody's Griffin Makes Hardcore Debut Cumming All Over Brysen's Bearded Face
I wasn't sure about Griffin as a Sean Cody model when I saw his solo last week, but after seeing him in action today, I think I'm a fan, and I think he has great potential. That said, the thick-cocked twunk did struggle a bit to hold his own against scene partner Brysen.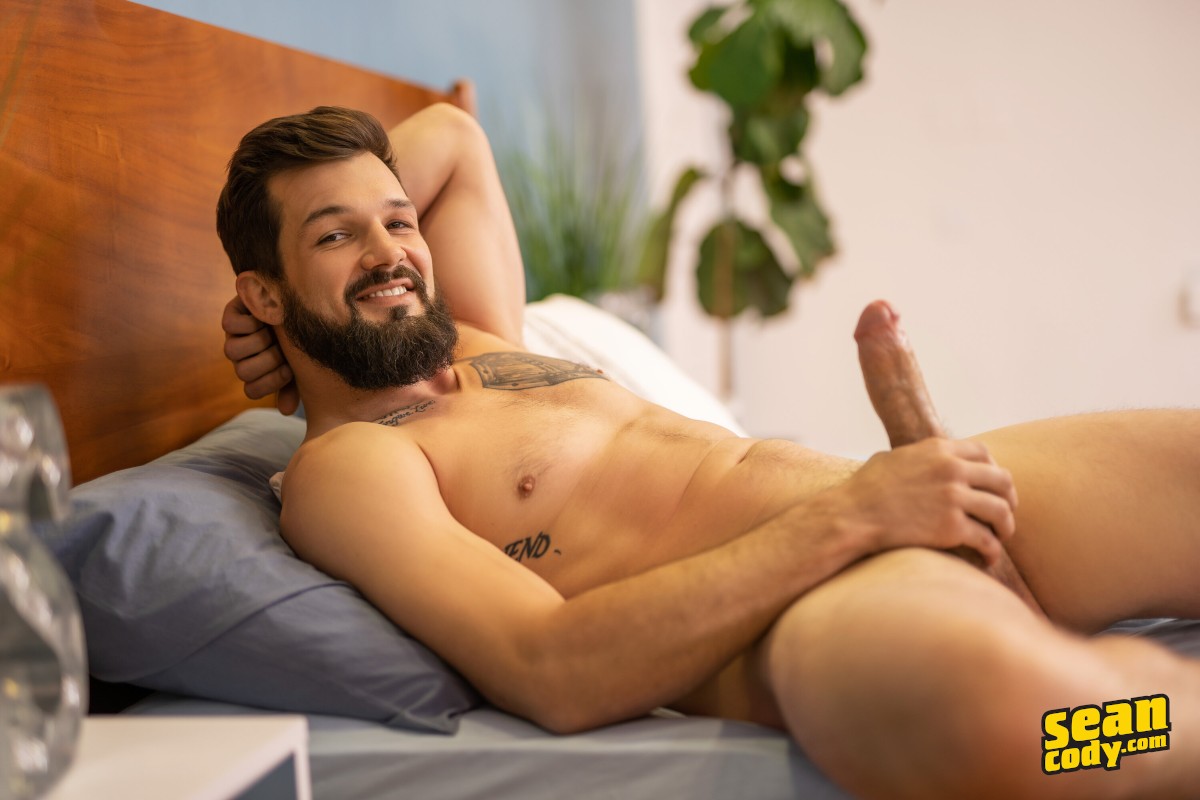 Brysen is such a powerhouse, he kind of steals the show, and he upstages Griffin throughout this scene with his cock sucking and cock riding.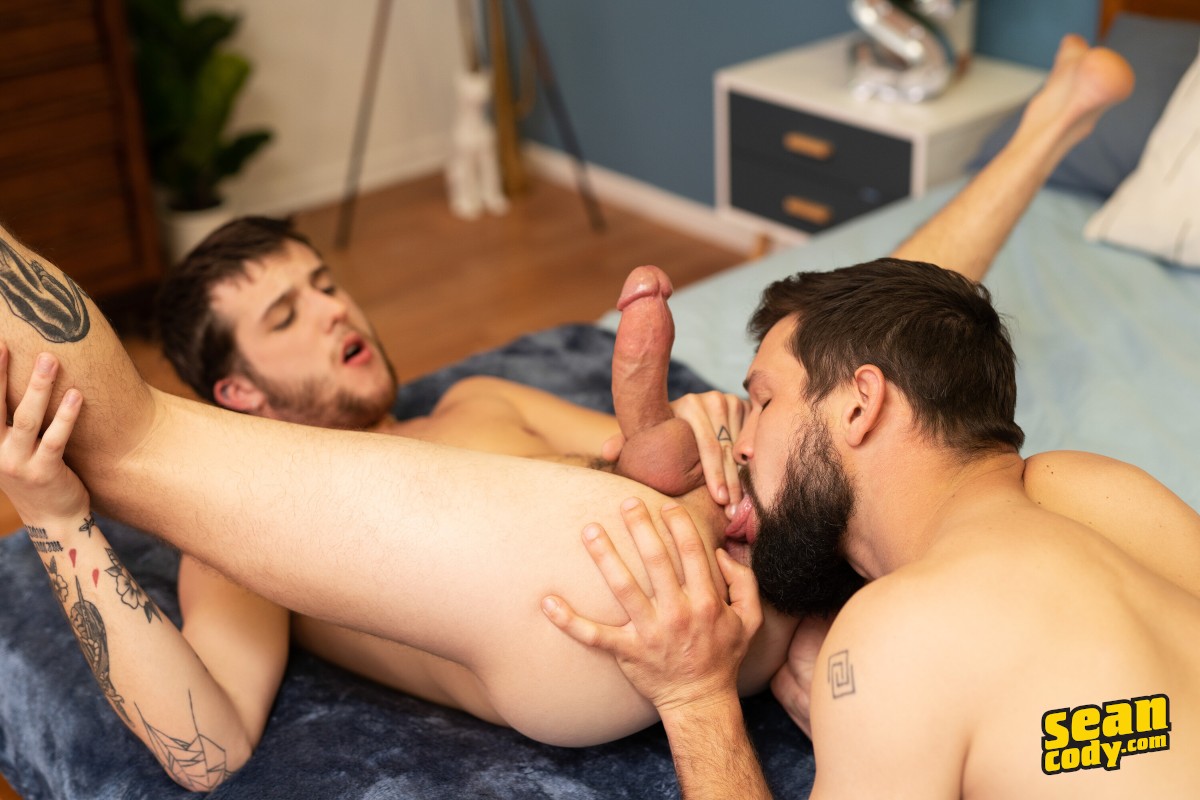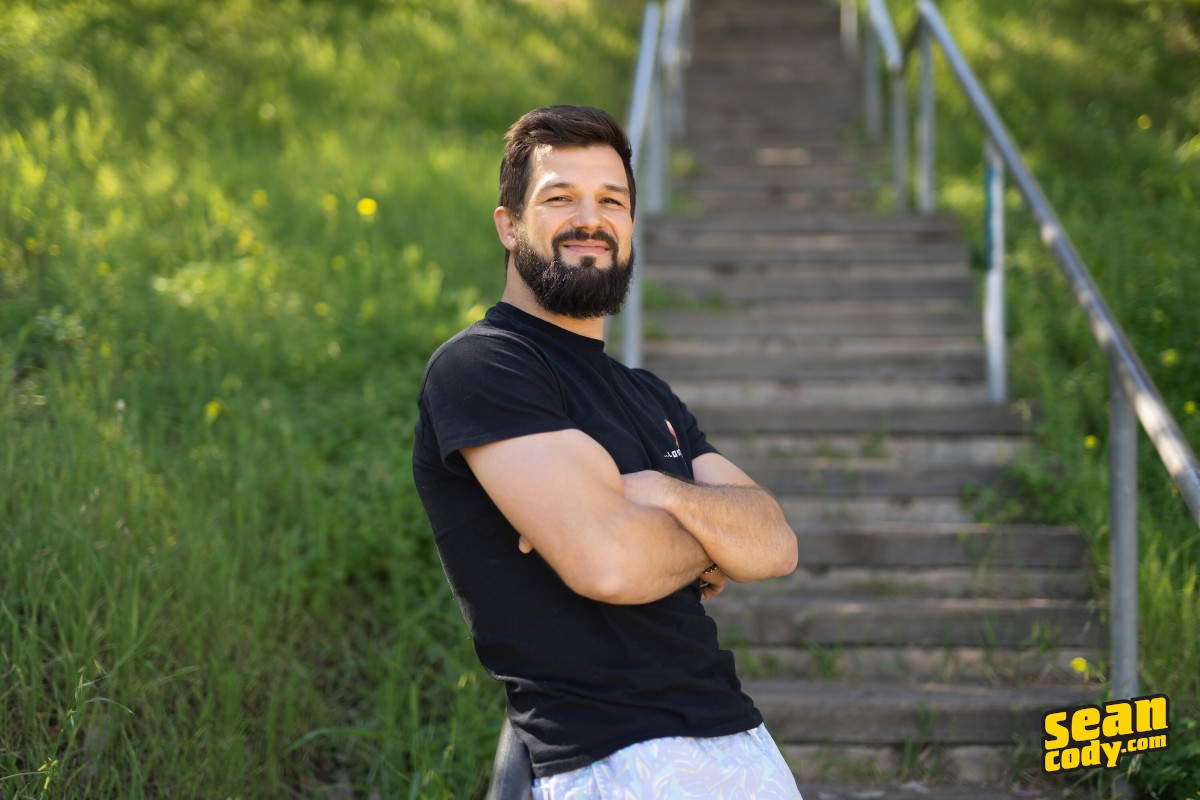 Side note: Brysen's beard = The best and most beautiful facial hair in gay porn.
It's only saliva, but there's something so raunchy and so hot about Brysen's sopping wet beard dripping with so much spit as he deep-throats Griffin.
For the fucking, Brysen does a lot of the work bouncing up and down, and he has to encourage his co-star to get in on the pumping action. It's like, come on, you're fucking one of the most popular gay porn stars of the last decade—get into it!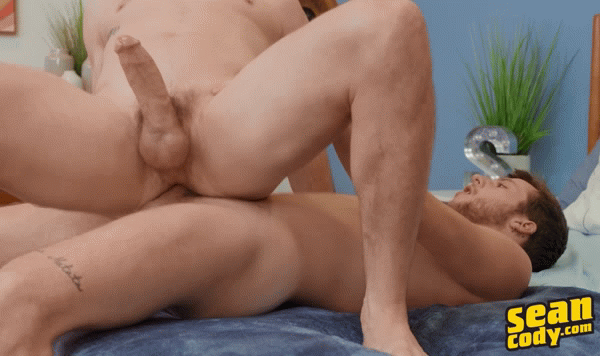 Griffin gets to show off how much he can cum at the end, and what better place to bust a massive nut than all over a thick, dark beard? (And this is after Brysen just came on his own face while being fucked upside down.)
A complaint: For such a big-dicked top, let's hope Griffin is able to get more erect for his next scene. He was fairly limp at various points, and you can kind of see how soft he is in this ass-to-mouth moment, first having to hold his dick inside with his hand, and then when it just sort of flops out as Brysen does a backwards somersault: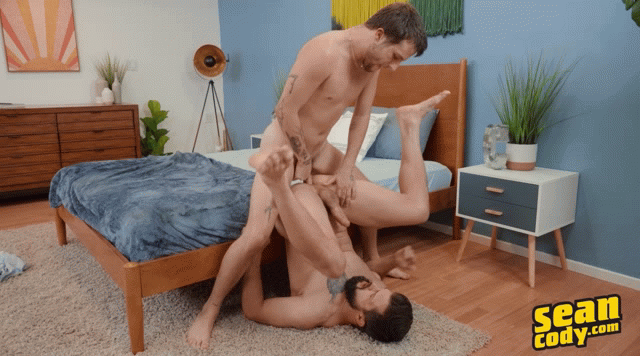 For a first sex scene, Griffin did a decent job, no doubt helped by the more experienced Brysen.
Trailer (watch full scene here):
[
Sean Cody: Griffin Fucks Brysen Bareback
]