WATCH—Sean Cody's Jack: "Getting Fucked By Daniel Is The Best Thing That's Ever Happened To Me"
Note: This post has been updated down below.
The good news: After nearly a five-month absence, massive muscle man Jack returns to Sean Cody for more barebacking tonight, and he'll probably be getting creampied for the second time in his career. (See previously, ICYMI: Jess Creampies Jack.) The bad news: In order to see that happen, we're gonna have to put up with Daniel.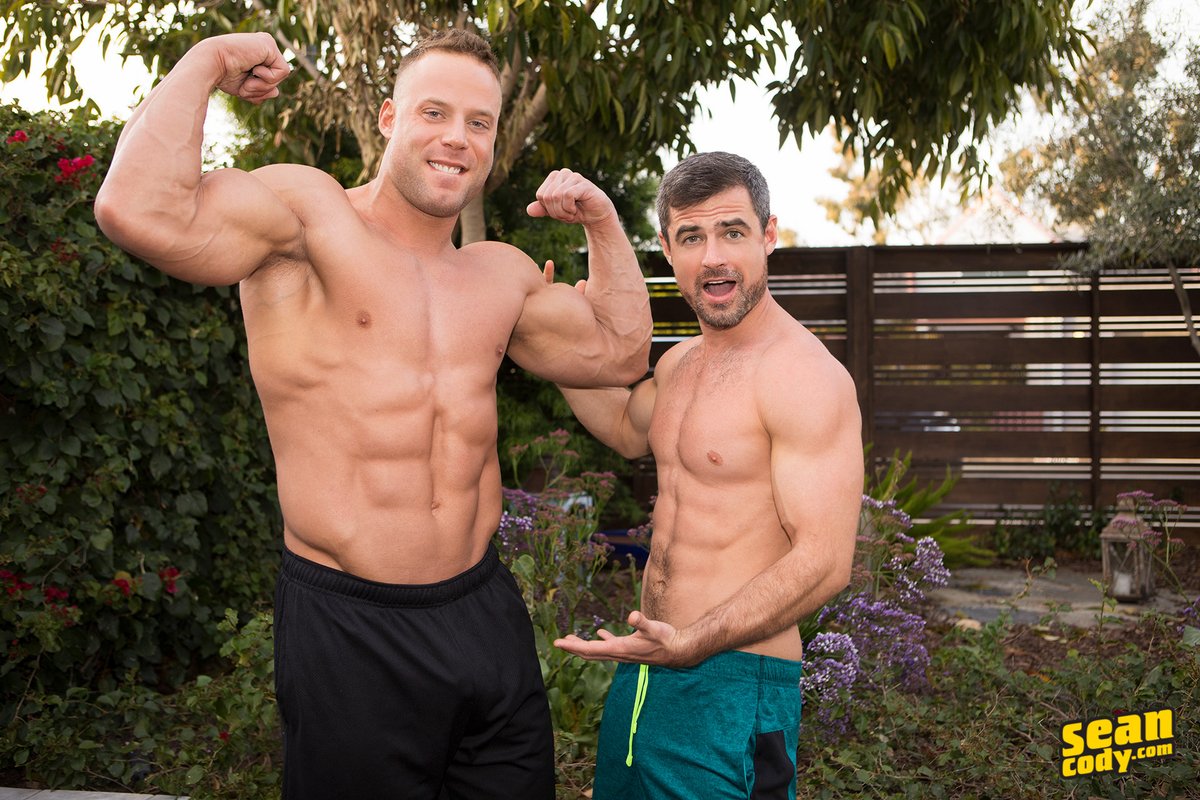 Daniel's perverted soap opera villain schtick is boring (the fake enthusiasm, creepy dirty talk, and abusive spitting got old several scenes ago), but it might be worth it just to see Jack being fucked again.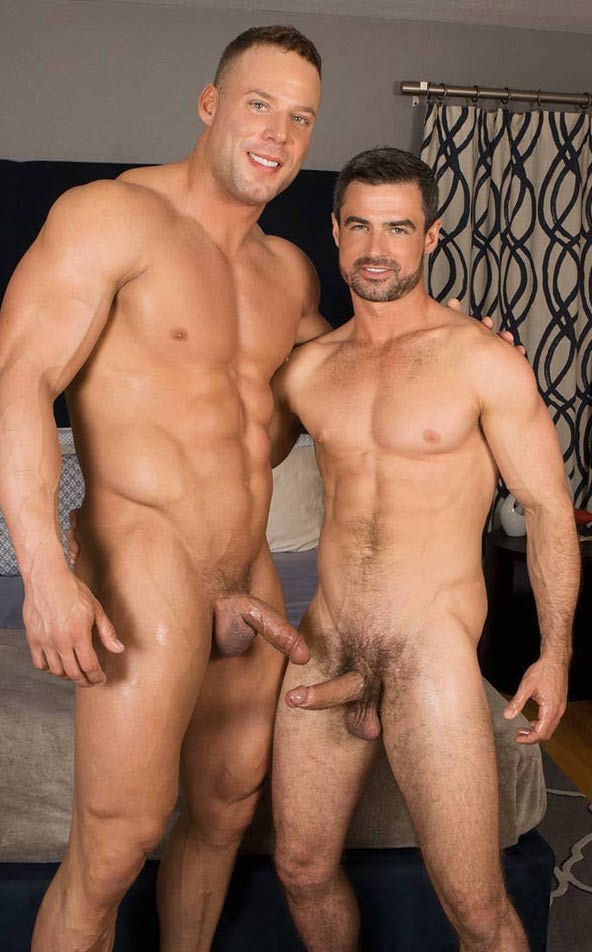 The 6'4″, 255-pound Jack proved how good he was at bottoming (and he also appeared to truly enjoy doing it) when he took Jess's cock last October, so let's hope he shines again tonight. And, let's hope he makes Daniel shut the hell up?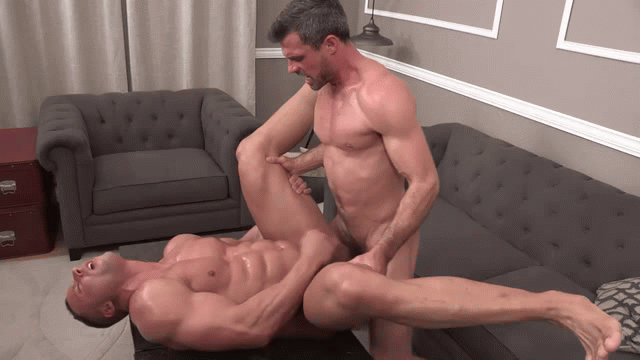 Sean Cody's filming and picture quality is always hit-or-miss now (and it's usually a miss), so there's no way to know if this scene was shot well or even watchable until after it goes live in a few hours.
Update:
After watching this scene in full, a few important notes:
1. For the better part of a year, most Sean Cody scenes have been extremely disappointing. This Jack/Daniel scene is the exact opposite of a disappointment, and it has in fact shattered every low expectation I had. In short, it's without question the best Sean Cody scene released since 2015's Curtis & Randy, and it's one of the greatest Sean Cody scenes of all time.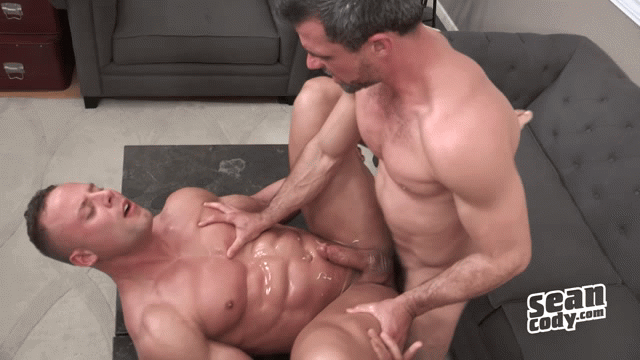 2. Rather than go into specifics on why it's so great (trust me, it's better to just be completely surprised/blown away while viewing yourself), I will confirm that the filming/picture quality is great, the cum shots are absolutely insane (Daniel manages to shoot a cum facial and creampie Jack with the same load), and even Daniel (who normally is annoying) is fantastic. His obscene dirty talk and overzealous domination completely works here, thanks largely to Jack, of course.
3. Speaking of Jack, good God. There is gay porn acting, and then there is what Jack does in this scene, which transcends powerbottoming to become one of the greatest gay porn performances in recent memory.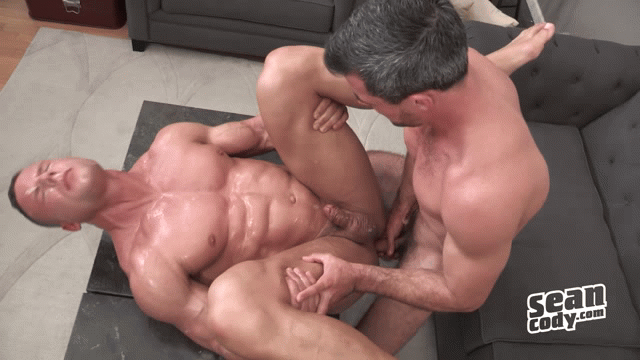 4. If you want to be impressed by a phenomenally good gay porn scene, drop whatever you're doing and just watch this now.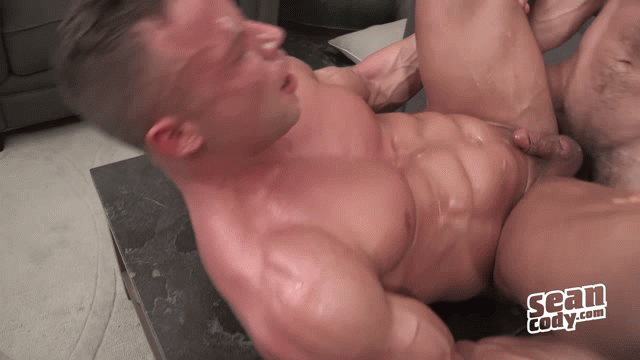 5. At the end of the first part of their fuckfest, Jack proudly tells Daniel, "I'm your little bitch." Then, he admits to the camera, "Getting fucked by Daniel is the best thing that's ever happened to me." Honestly, I think he's telling the truth, and he really means it.
Trailer (watch full scene here):
[
Sean Cody: Daniel Fucks Jack Bareback
]