True Or False: This Is Sean Cody Newcomer Jayce's First Time Having Gay Bareback Anal Sex
Welcome to another installment of Str8UpGayPorn's True Or False? This series asks you, the readers, to judge whether something is true or false about a gay porn scene and/or the performer(s) in it, and you can share your opinion in the poll and/or the comments below.
Today's True Or False is all about Sean Cody newcomer Jayce (above), and whether or not this is his first time having gay bareback anal sex with another man. We've seen Sean Cody's Kaleb (below) fucking plenty of times, but is this really Jayce's first time, as he and Sean Cody are claiming?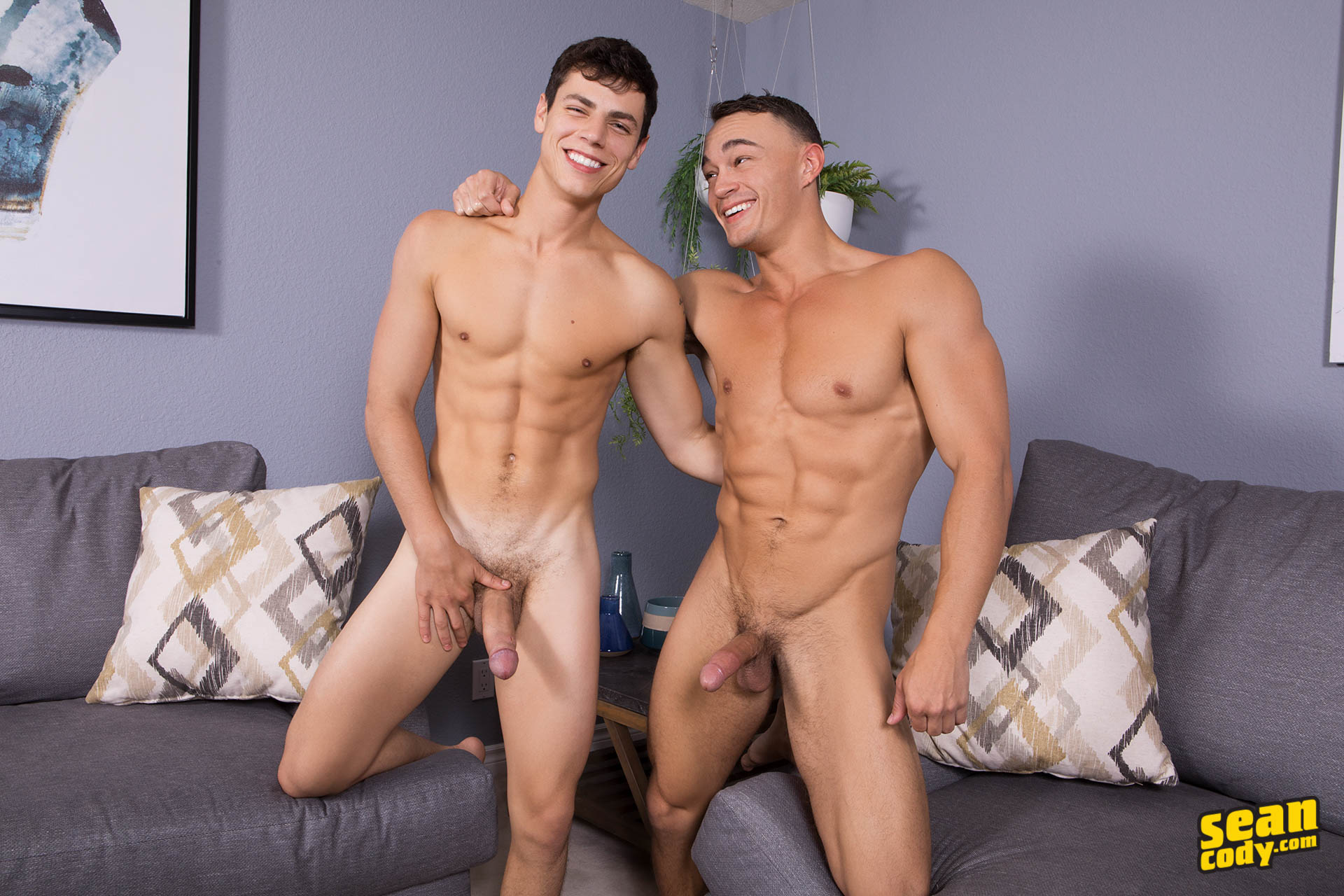 Side note: Hunky Kaleb has become a lot of fun to watch (he swallows Jayce's load in this scene, and then later he cums hands-free while he rides Jayce's cock), and he's improved a lot over the last year—especially when he's powerbottoming. But, don't let Kaleb's hotness and bottoming skills distract you from the question at hand! Is this really Jayce's first time?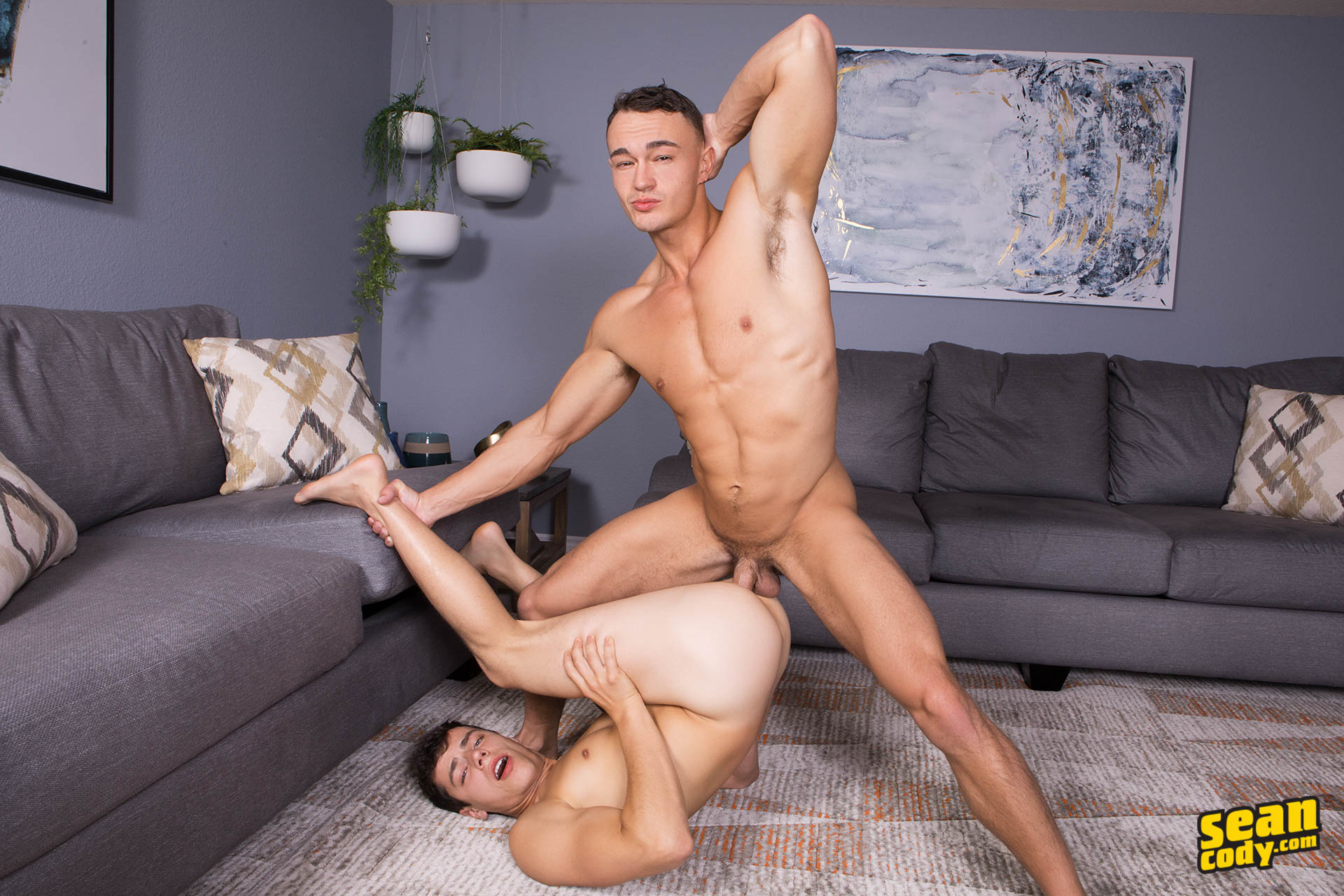 Here's the Sean Cody write-up, which tells us that this is Jayce's first time fucking another man:
For Jayce, it's a completely new experience so he's doubly anxious, but in a good way! "We are going to do a lot of fun things today and new things for Jayce, right? What's something new that you haven't done before?" asks Kaleb. "Well, fucking a guy in the ass for one," responds Jayce. "Oh man, who you gonna fuck?" asks dark-haired Kaleb with a smirk. "I think his name is Kaleb," says Jayce amusingly. "Oooh, I'm excited, let's go get this booty pounded," responds an overly eager Kaleb. "What are you most excited about?" inquires Kaleb. "Eating a guy out! Can't wait!" exclaims Jayce.
Believe him?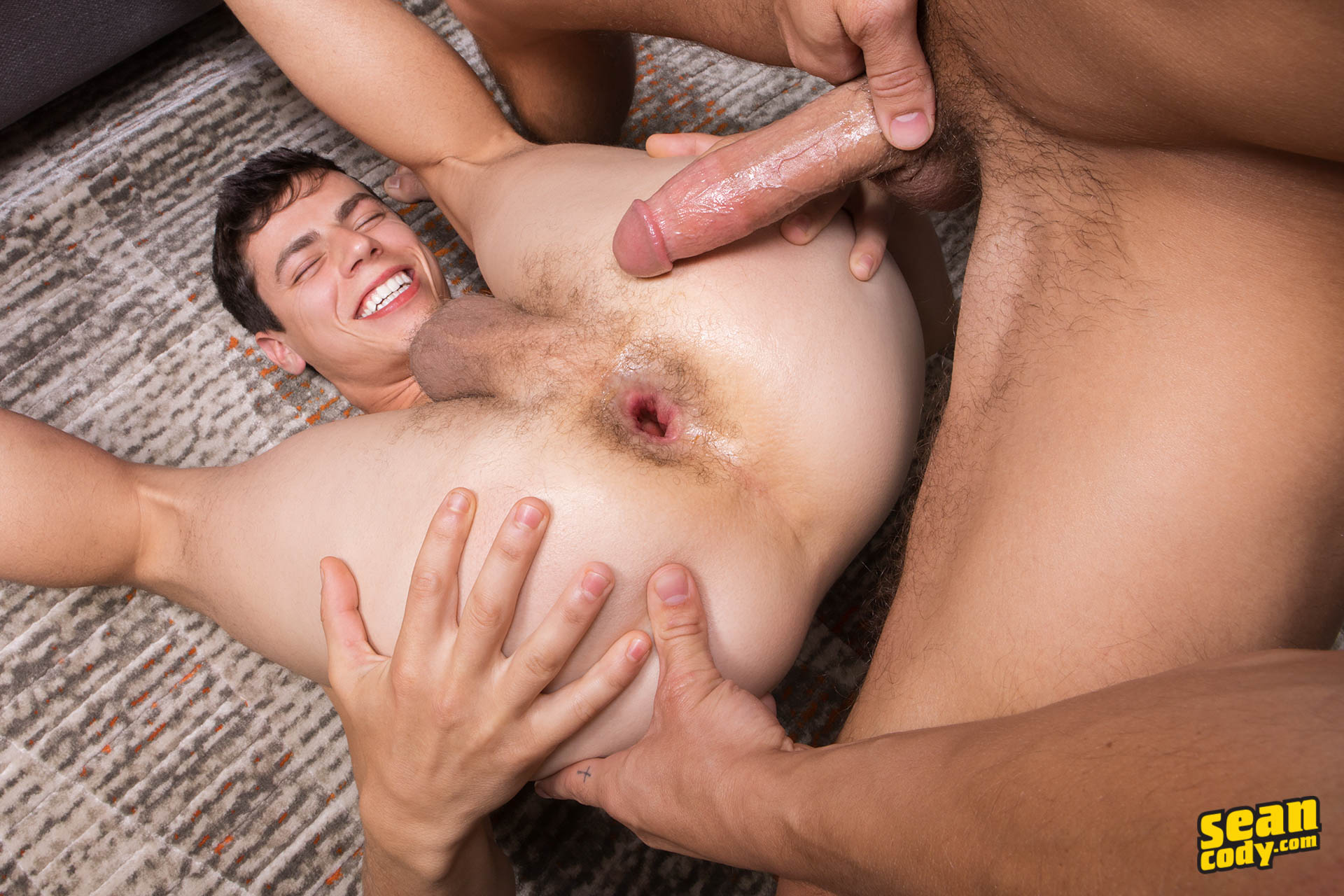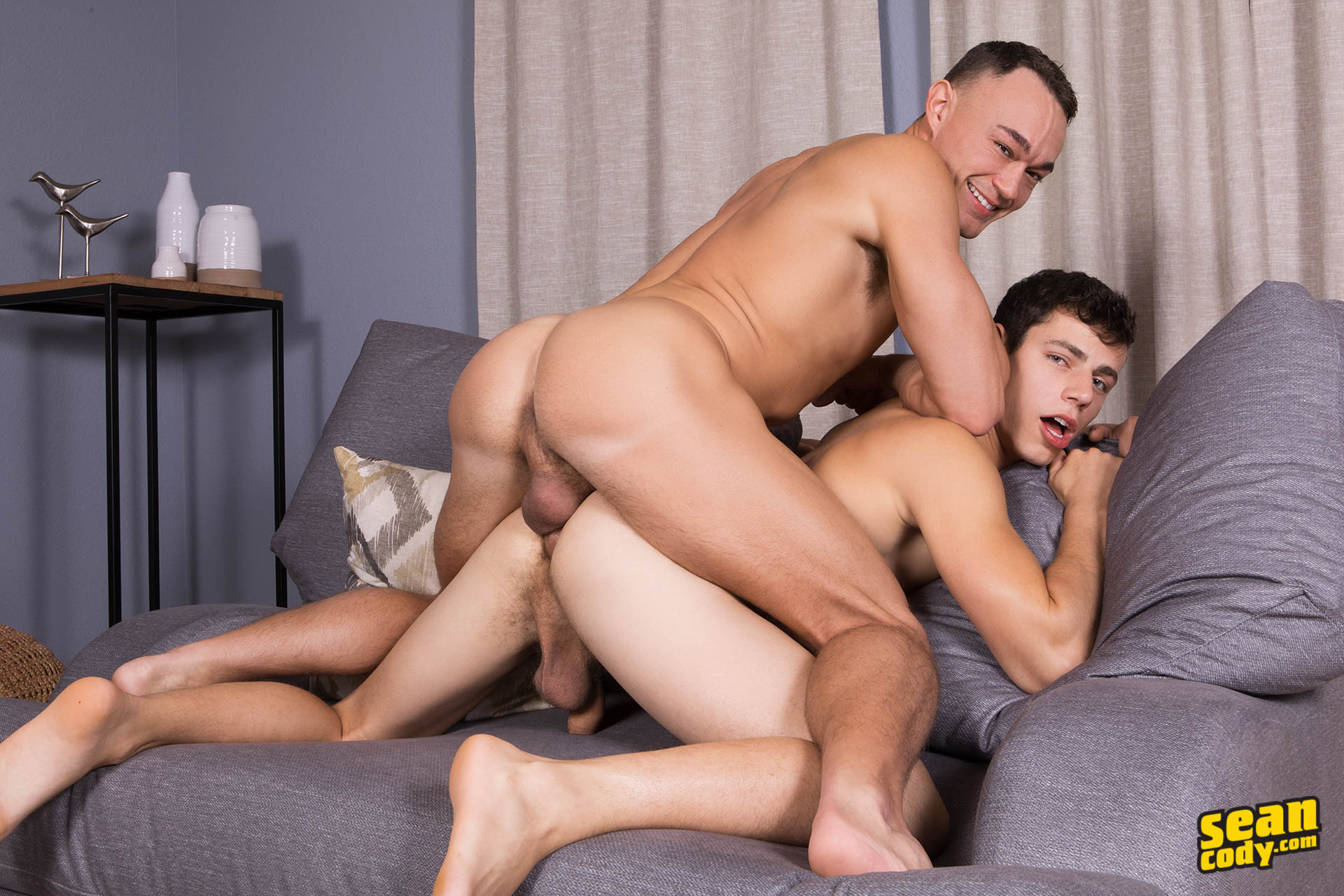 While there was nothing bad about Jayce's performance today, there was nothing extraordinary, either. I did notice that his cock kept slipping out of Kaleb's ass, so maybe he's not very familiar with how gay anal sex works, and this is in fact his first time? Honestly, I'm not sure about this one.
Trailer (watch full scene here):
[
Sean Cody: Jayce Fucks Kaleb Bareback
]