True Or False: This Is The First Time Sean Cody's Mick Has Ever Kissed And Fucked Another Man
Welcome to another installment of Str8UpGayPorn's True Or False? This series asks you, the readers, to judge whether something is true or false about a gay porn scene and/or the performer(s) in it, and you can share your opinion in the poll and/or the comments below.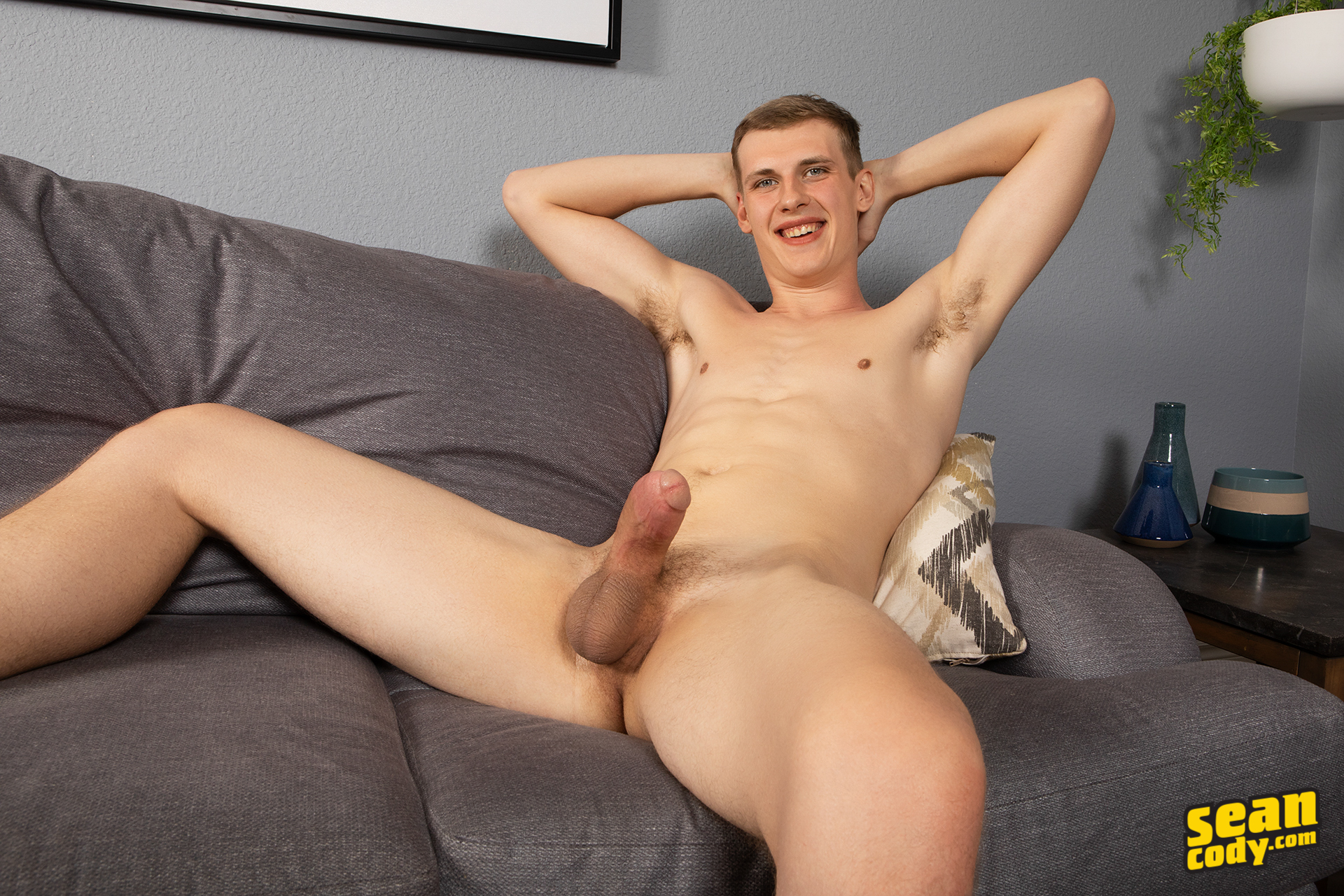 Today's True Or False is all about big-dicked Mick—the enormous Sean Cody newcomer (he stands at a staggeringly gigantic 6'9″) who just had a solo scene two days ago—and whether or not this is the first time he has ever kissed and fucked another man. That's what Mick is claiming at the beginning of this Sean Cody scene (trailer down below), but do you believe him?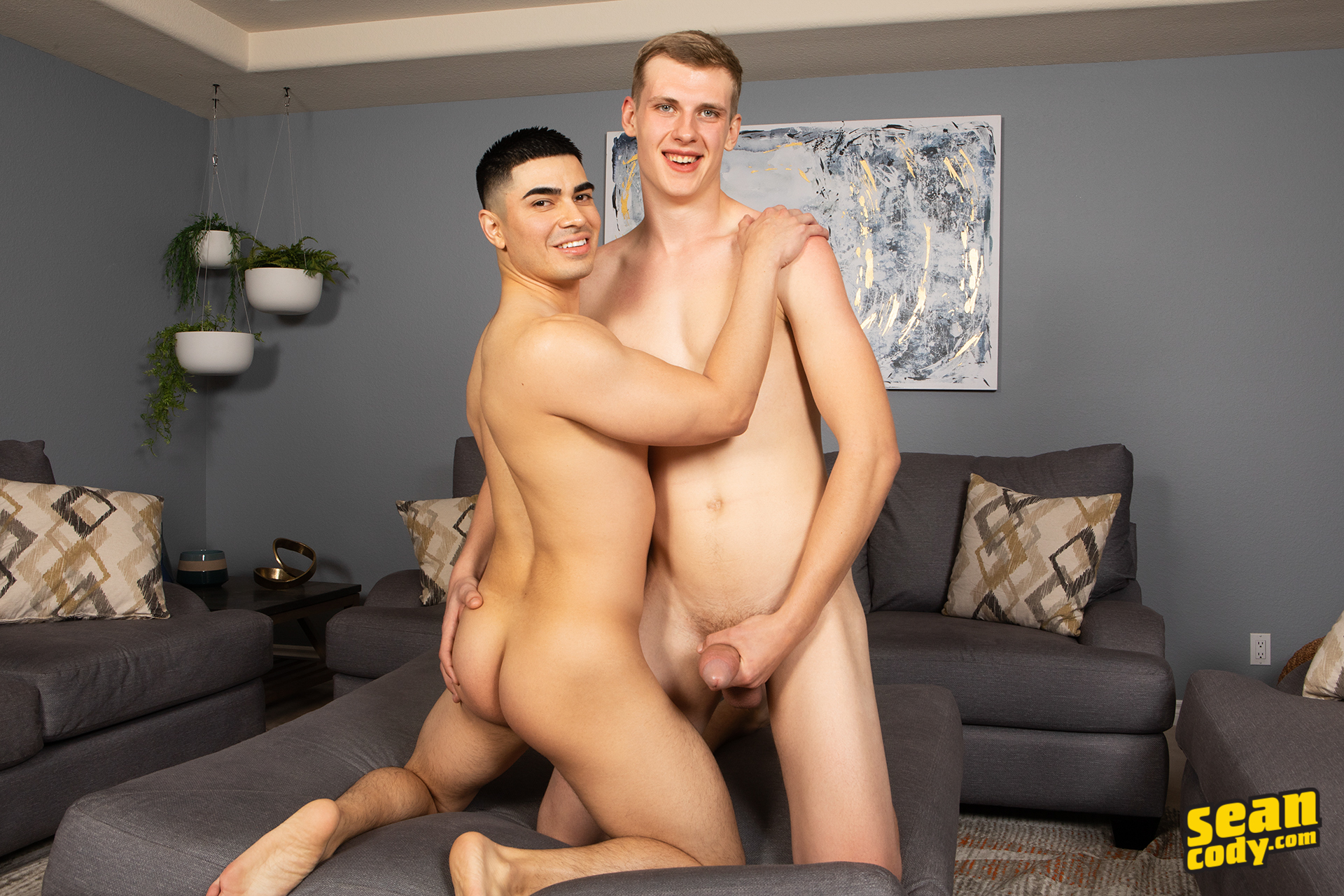 Mick's first gay kiss with scene partner Marco is decent and uneventful, so it's hard to say if he's done this before or not. Curiously, he doesn't specifically say that he's never had his cock sucked by another man, so I wonder if he has in fact experimented with receiving gay blowjobs before?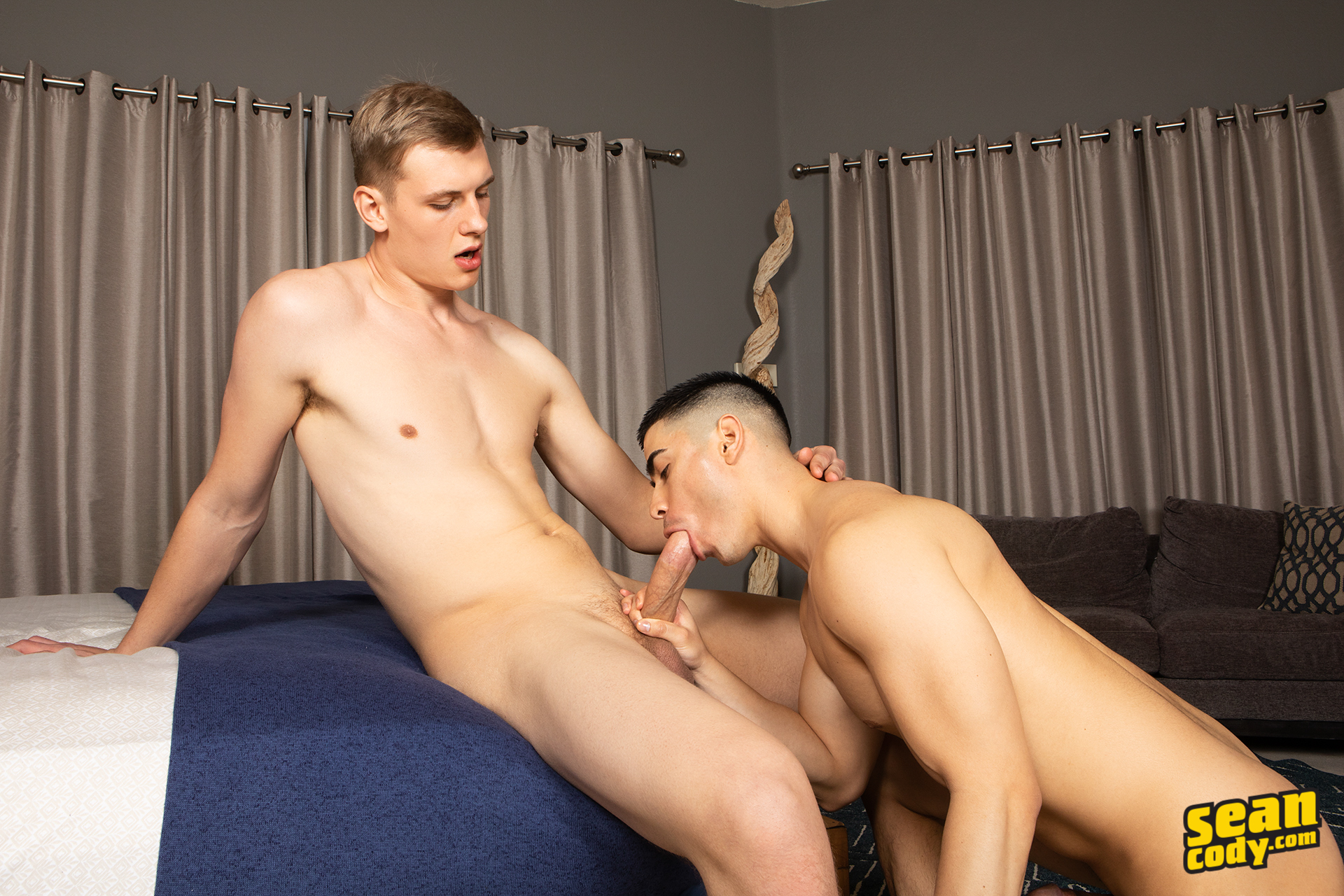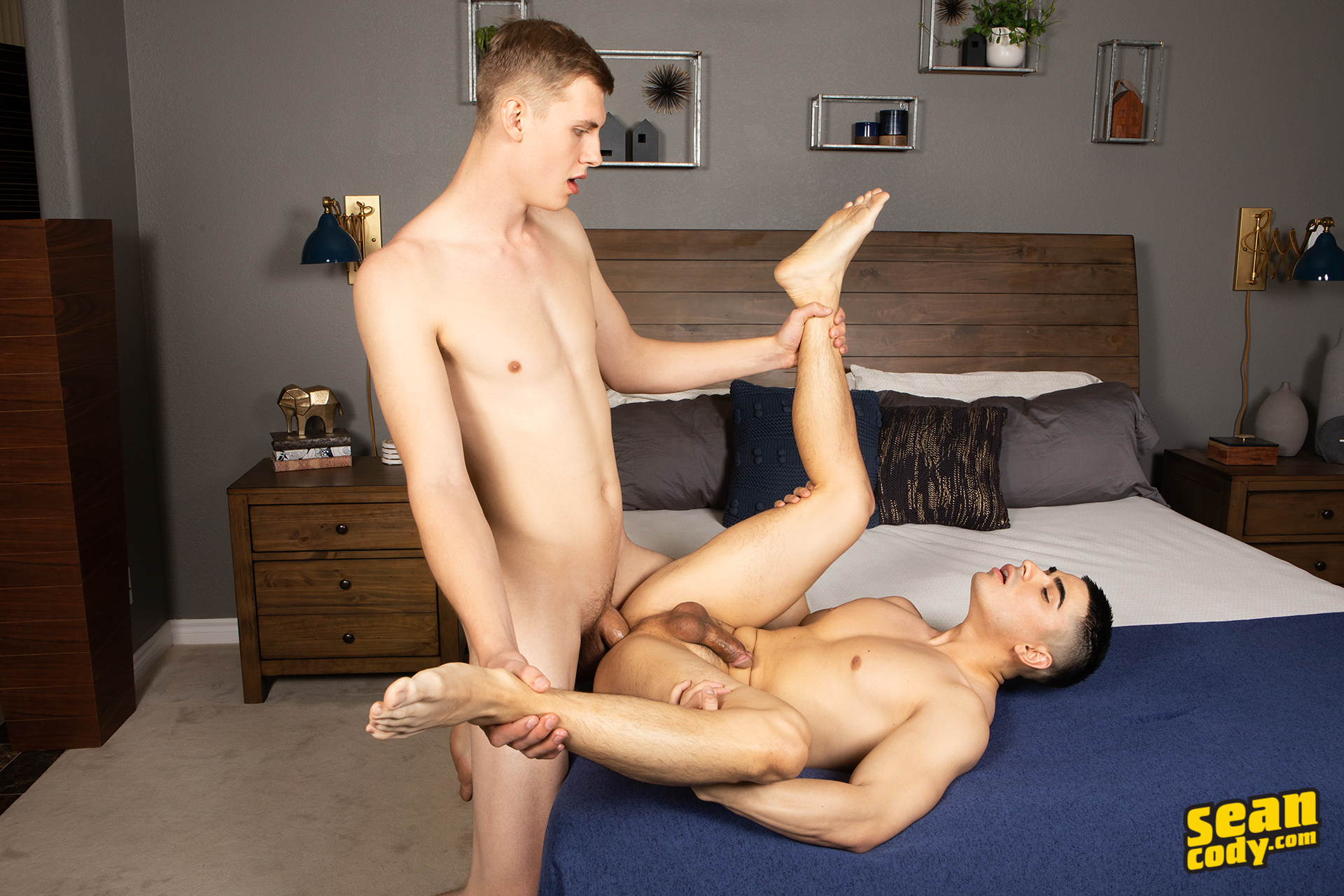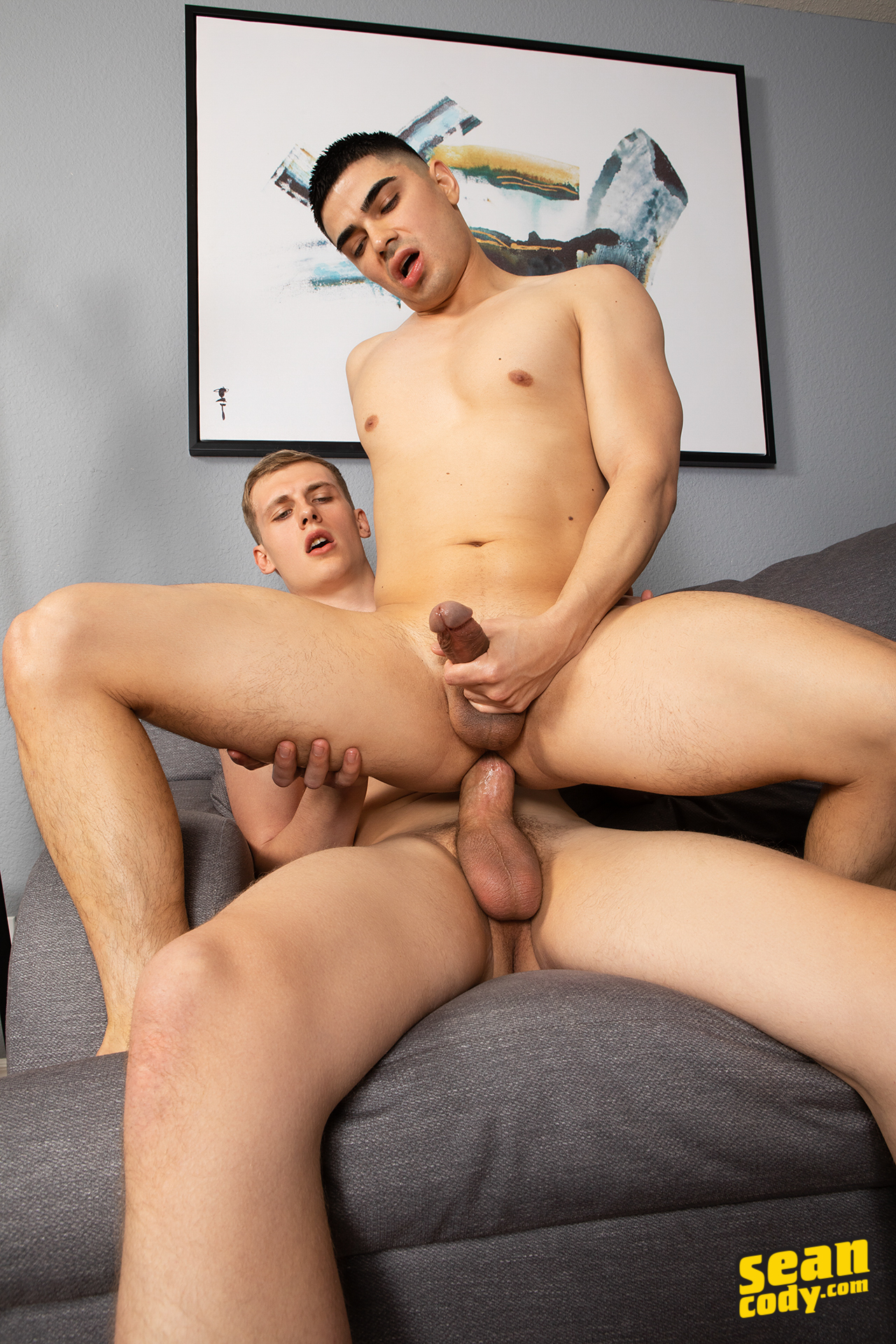 As far as the fucking goes, Mick's big cock only looks about 70% erect throughout the scene, and his thrust game is average at best, so it's hard to say if he's being honest about never doing any gay fucking before. Some gay-for-payers are just bad at topping, no matter how many times they've done it before, so this True Or False is a tough call!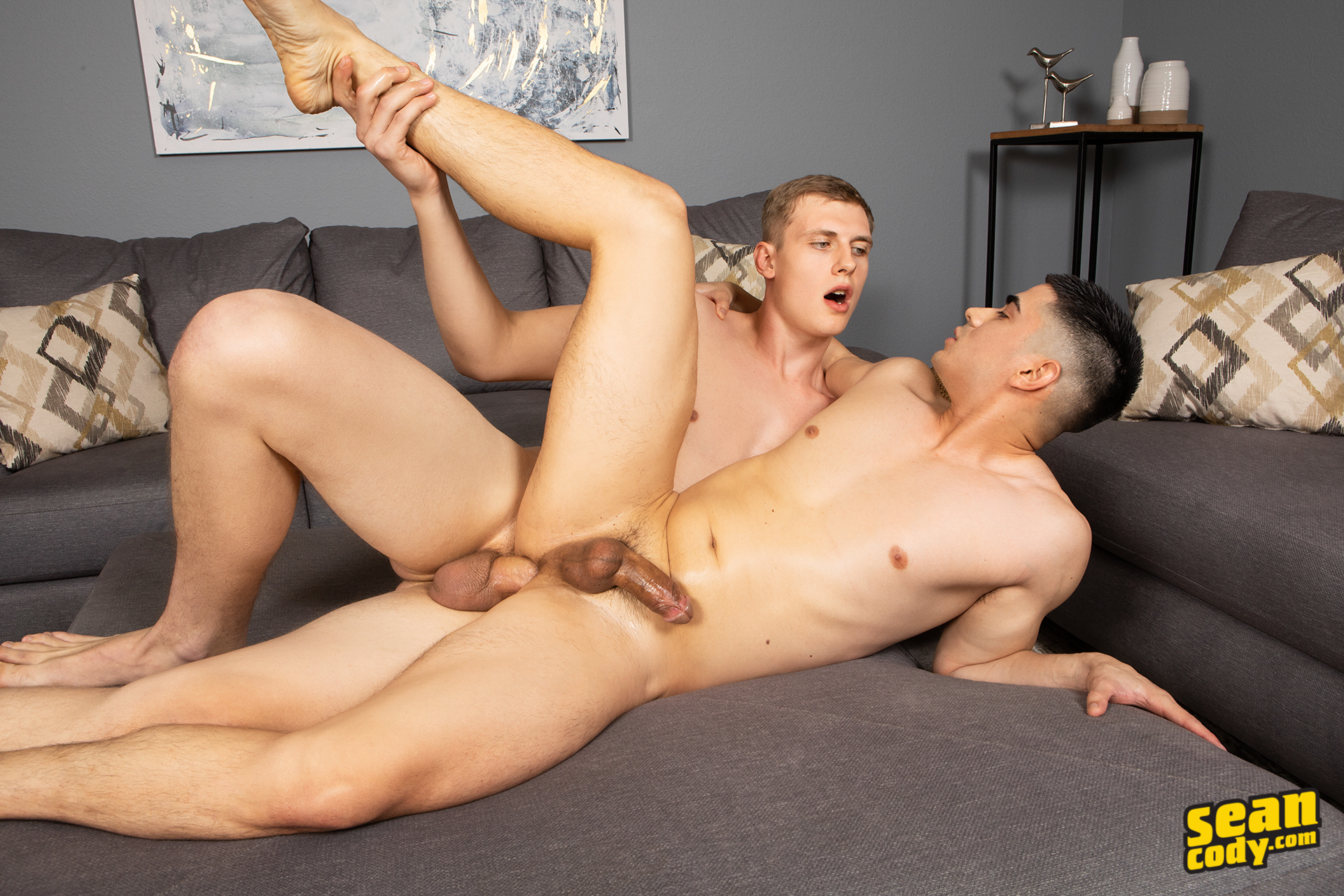 Ultimately, I'll take Mick at his word and presume that this is in fact his first time. If he decides to come back and fuck again, let's hope he can pick up the pace.
Even though the fucking is kind of boring, this is still an interesting scene visually, given how humongous Mick is. He barely even fits on the furniture, so it's fun to see him contort himself into different positions while trying to sit and/or lay sideways on the couch and the ottoman as he fucks Marco.
Trailer (watch full scene here):
[
Sean Cody: Mick Fucks Marco Bareback
]
What do you think? Is it really Mick's first time?