Which Sean Cody Model Has The Thicker Cock: Randy Or Clyde?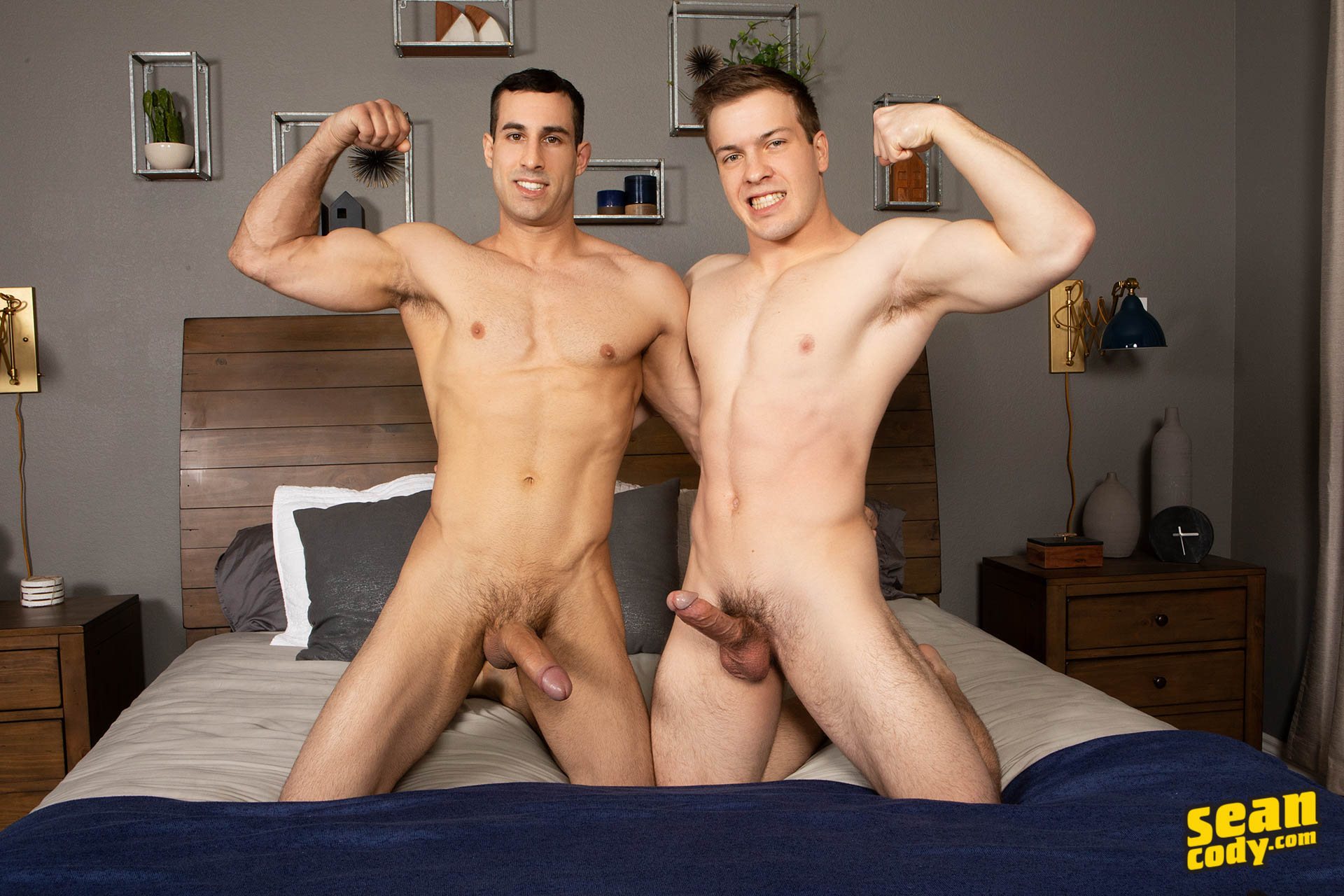 It's a battle of the big-dicked muscle hunks in today's Sean Cody scene, with fat-cocked Clyde fucking donkey-dicked Randy bareback. But, as equally jumbo-sized as both these dicks are, which one is actually thicker? Please cast your vote in the poll below!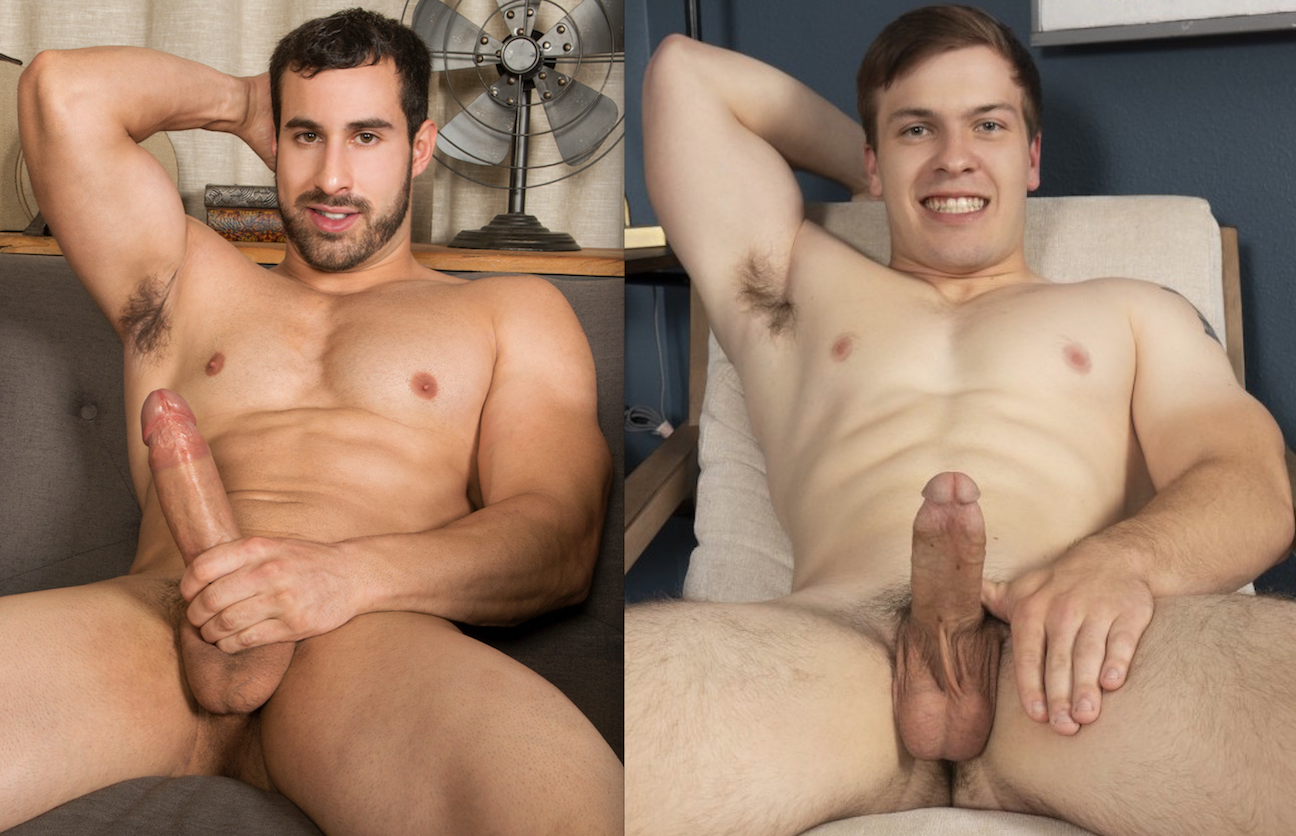 Randy's dick is, by all objective measures, the longer of the two dicks. But when it comes to thickness, I really am hung up as to who has the wider cock.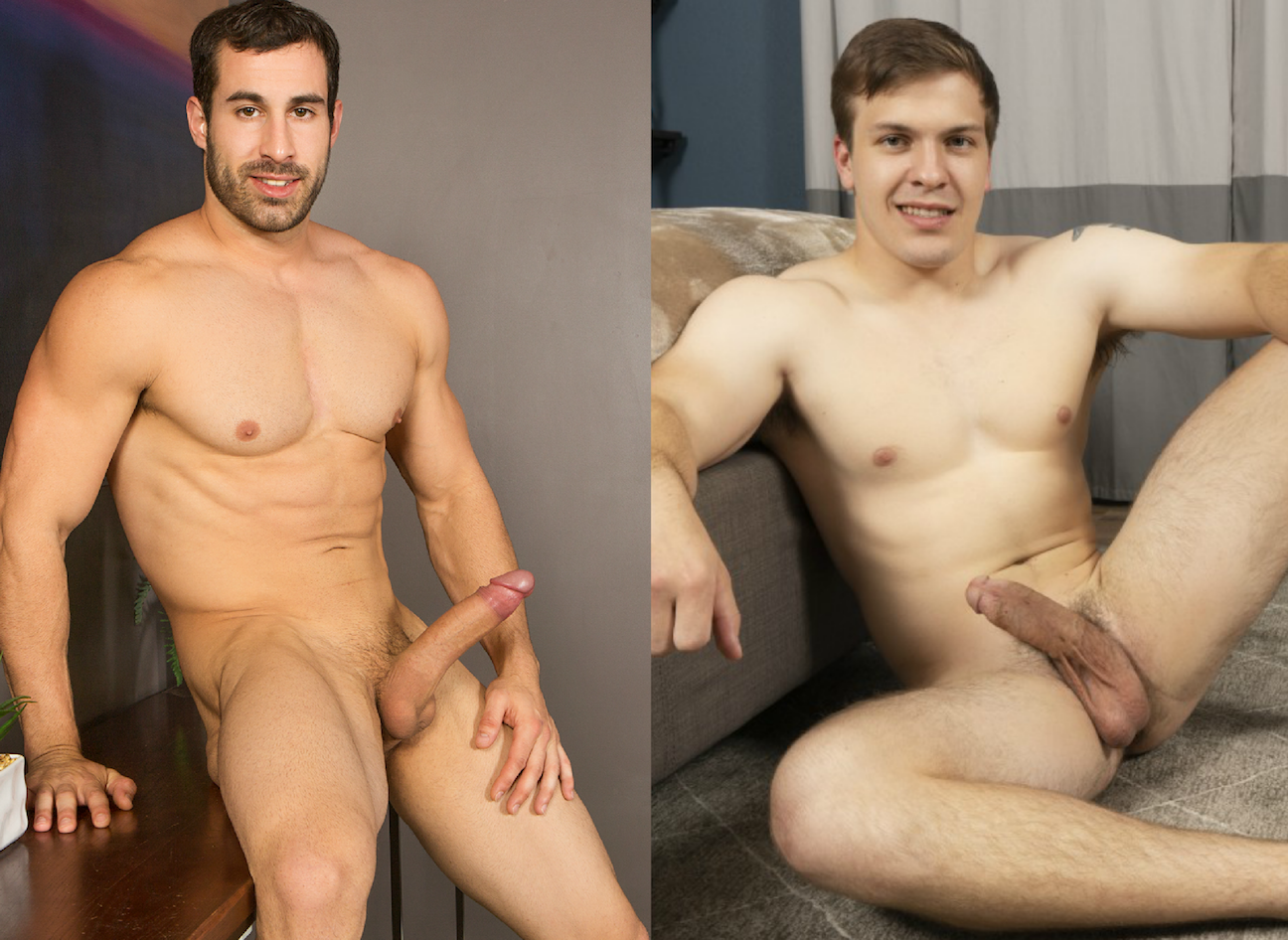 In some photos it looks like Randy is thicker, but in others, it looks like newcomer Clyde is thicker?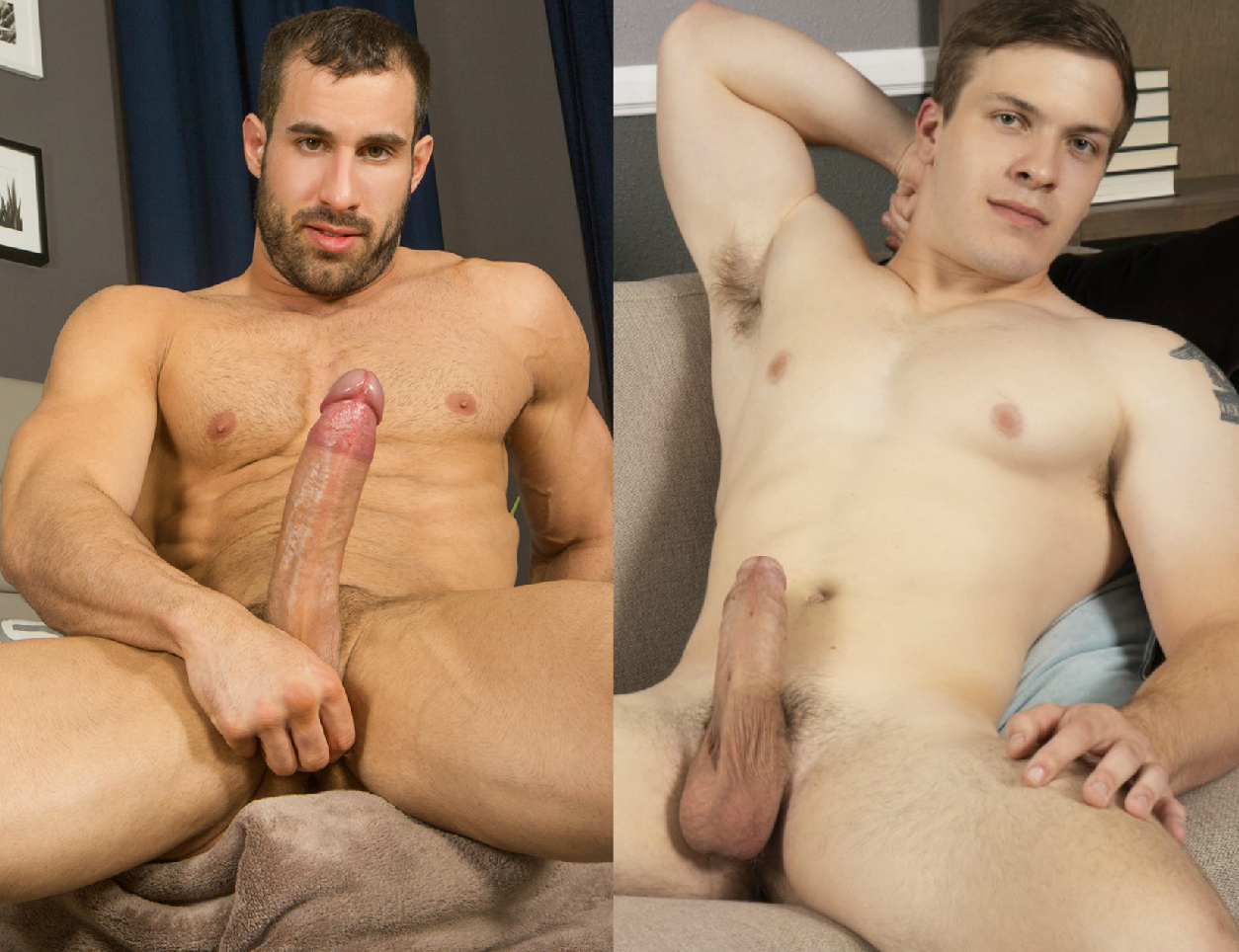 Considering how camera angles can inflate size, and taking into account who might not be 100% erect in his photos, the only way to really be able to tell who has the thicker cock would be to see the cocks up close and in person, with both of them right in front of your face. That, unfortunately, is never going to happen for any of us, so voting in this poll is our only option.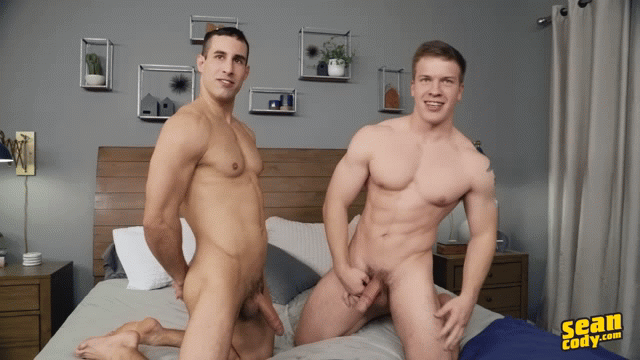 As Clyde observes in the below clip (which starts a couple minutes after they've finished fucking, and Clyde has creampied Randy), it's Clyde who has the slightly thicker cock (he does, however, acknowledge that Randy's cock is longer, calling it a "hammer" and a "trunk"). Is Clyde correct? Clip (watch full scene here):
[
Sean Cody: Clyde Fucks Randy Bareback
]