Tanner Fucks Two Loads Out Of Manny, But You Can't Really See Any Of The Cum
If a Sean Cody model ejaculates onto the carpet and the cameraman isn't around to film it, did the Sean Cody model really cum?
That's what you must ask yourself today, as Sean Cody newcomer Manny busts a huge nut onto the carpet, almost completely off camera. What a waste.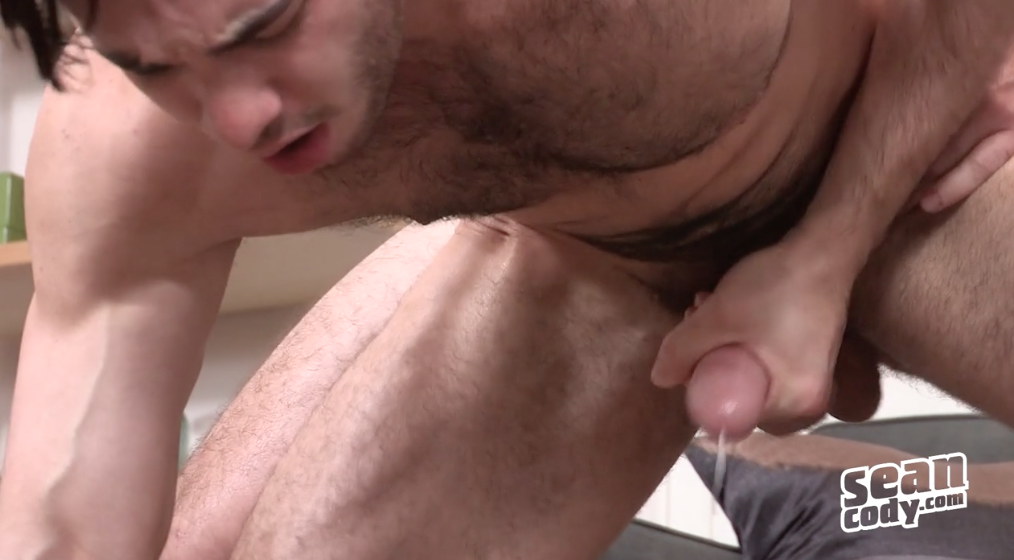 At first, there's a brief close-up shot of him busting his nut for a split second (as seen above), but then Sean Cody quickly cuts away to a shot where you can barely see any of the load he's shooting out: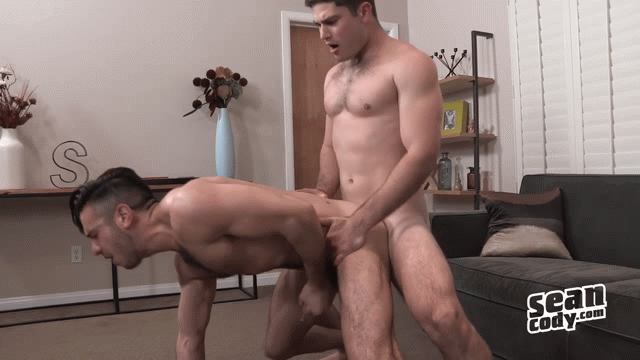 A few seconds later, Tanner (yes, Tanner is the top here) flips Manny over and starts sucking Manny's cock. What's the point? All the cum is over to your left, Tanner.
There's a similar letdown a minute later when Tanner cums on Manny's face. The camera is behind Manny's head while Tanner shoots, so you can't see any of the cum hitting Manny's face. Again: What is the point?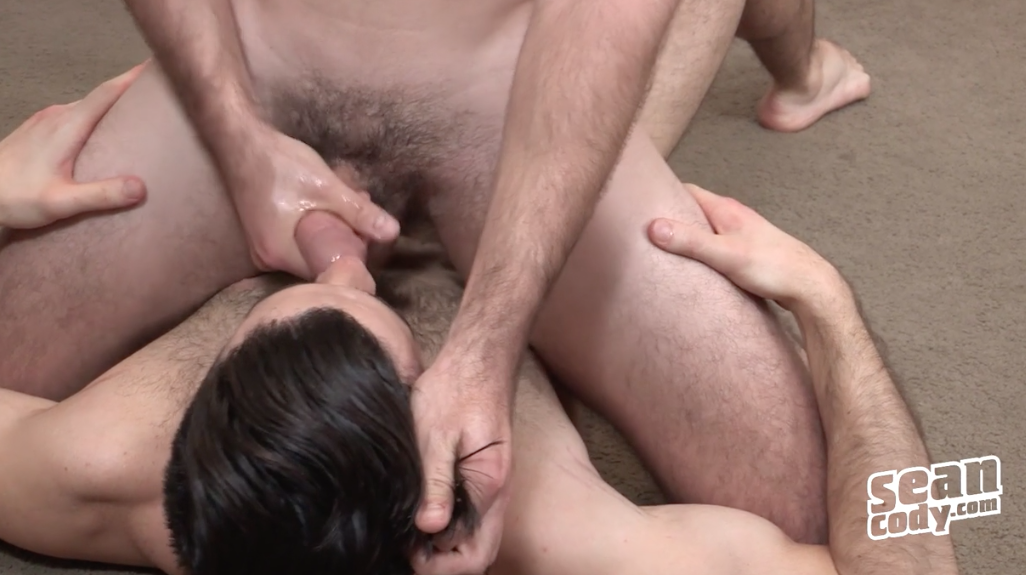 Sean Cody used to have the best cum shots in gay porn, most of which were either captured from two angles or were clearly visible from start to finish. For example, Jess exploding on Calvin's face: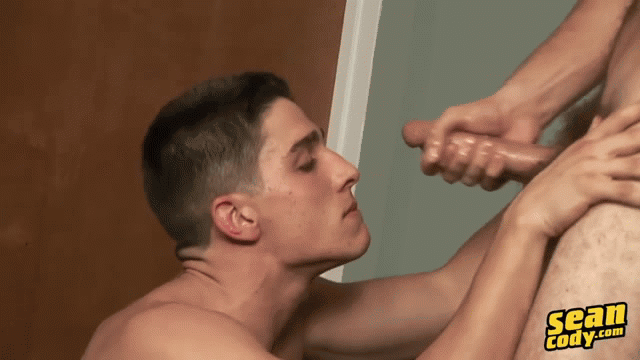 Or, when Trey shot one of the most perfect oral cum shots of all time onto Curtis's tongue:
Legendary cum shots must be too much work for the new Sean Cody.
If you're still hoping to see Manny cum, keep dreaming. His second cum shot during the second part of the scene was filmed from several feet away. This is as close as the cameraman gets:
Tanner ends up cumming on Manny's hole and then shoving the load in with his cock, and it's mostly visible. So in a scene with four cum shots, just one of them was filmed properly.
Other than the flop cum shots, this scene does have good fucking, and the chemistry between the models is strong. Manny is a solid performer (he goes to town eating Tanner's ass) who likes getting fucked, so he'll probably be back for more. When he does return, let's hope that he's paired with a big-dicked powertop and a better cameraman. It'd also be nice if he cut his hair.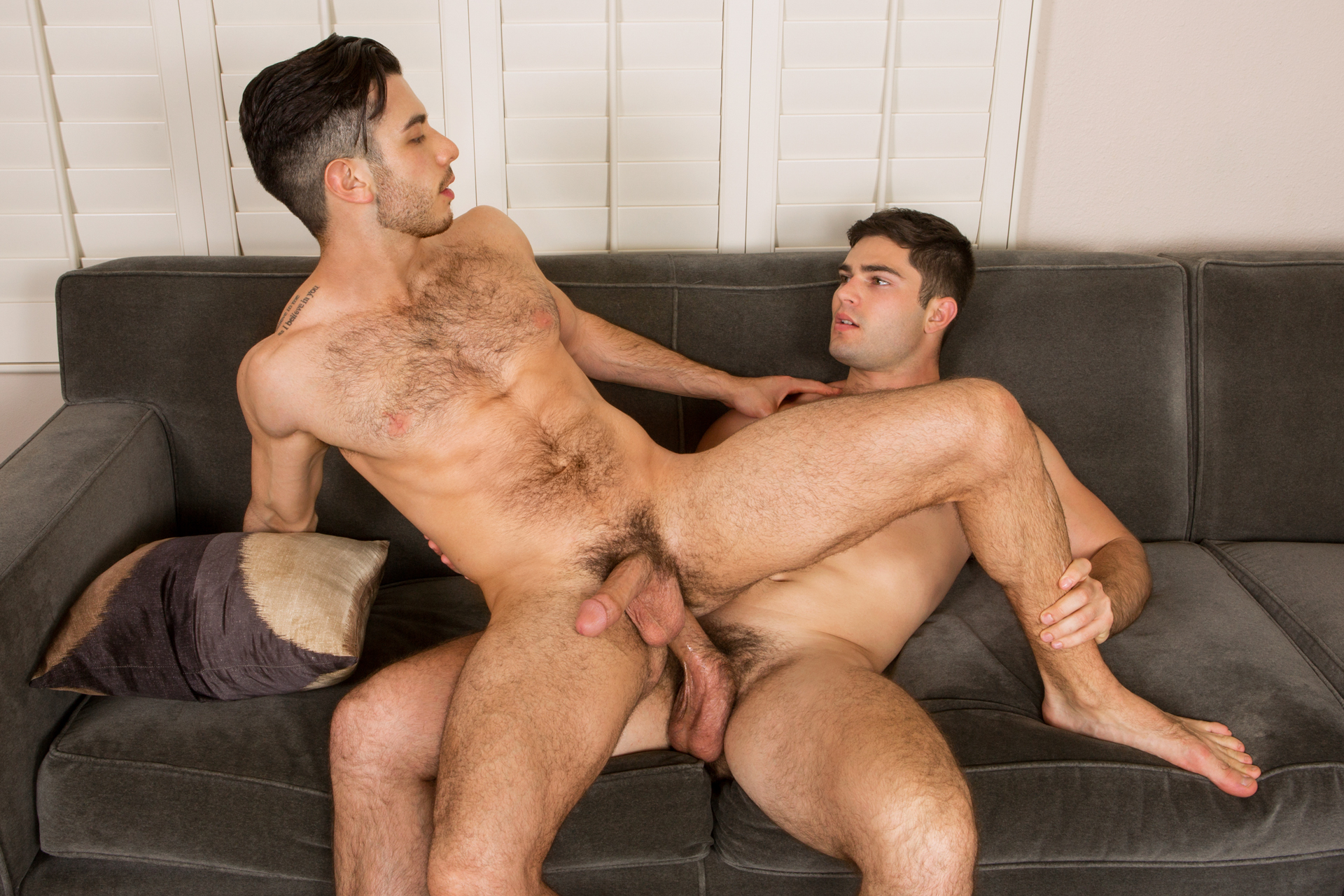 Also: this is Tanner's 38th Sean Cody video, putting him back ahead of Curtis (who has 37 videos) as the most prolific Sean Cody model of all time.
Trailer (watch full scene here):
[
Sean Cody: Tanner Fucks Manny Bareback
]