LOL: Here's Sean Cody's Thomas Having His "First Time With A Dude," Which Is Not Actually His First Time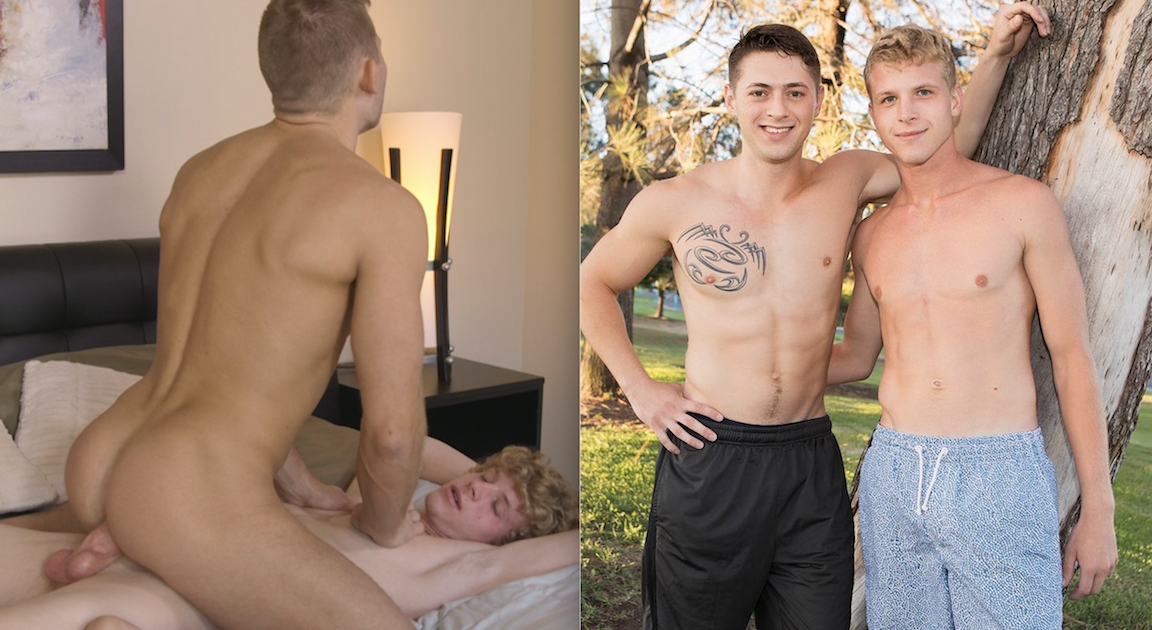 As all of us knew when his solo scene was released last month, Sean Cody's Thomas used to perform as Corbin Fisher's Harris in 2016. During his brief stint at CF, Harris fucked three different guys (Kenny, Ellis, and Henry), and he was pretty good at it, for a brand new model. Here was the first time Harris ever had sex with another guy on camera, when he butt fucked Kenny:
[
Corbin Fisher: Harris Fucks Kenny Bareback
]
Today on Sean Cody, Harris/Thomas is paired with Lane and, surprise, it's his "first time" all over again! As you'll see below, Sean Cody and Thomas want you to believe that his gay sex with Lane today is his "first time with another dude." LOL:
[
Sean Cody: Thomas Fucks Lane Bareback
]
In fairness to Sean Cody, I don't think they knew about Thomas's past work at Corbin Fisher when they filmed him fucking Lane. Given the way the studio is run and how the scenes look these days, it's reasonable to assume that they really believed this was in fact his first time.