Sean Cody Flashback: Willis Barebacks (And Accidentally Creampies) Aidan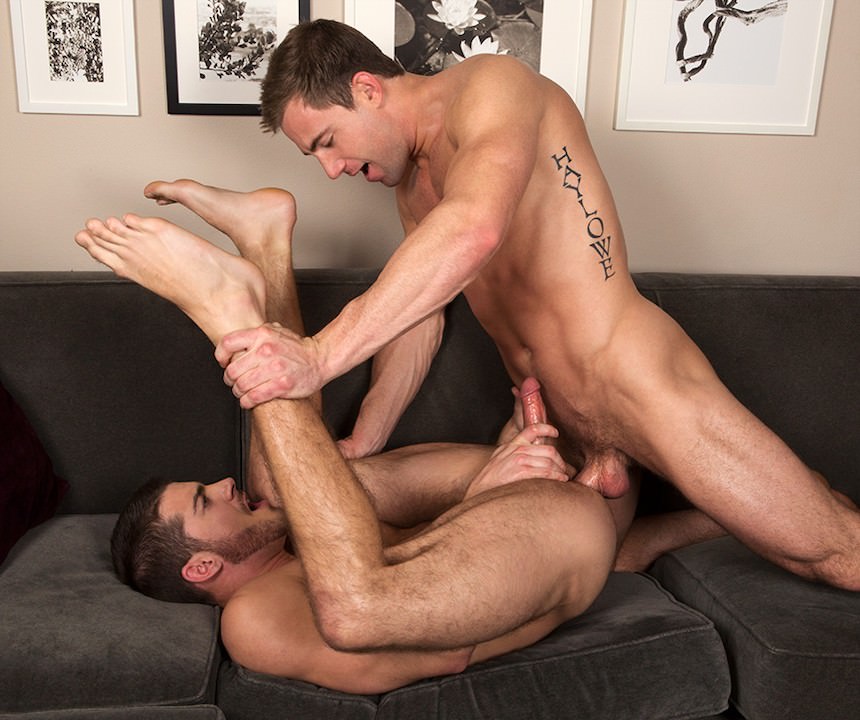 Welcome to this month's edition of "Sean Cody Flashback"! Because new Sean Cody scenes are no longer worth reviewing (the two released this week suffered from more poor filming, lighting, and disastrous post-production and editing), this feature looks back at some of the studio's best scenes not previously covered here, prior to November of 2013. Today, we flashback four and a half years to February 13th, 2013, and the release of one of the most memorable Sean Cody scenes of all time: Willis Fucks Aidan Bareback.
This bareback duo is memorable for several reasons, so let's break them down one by one:
1. It's the one and only hardcore duo scene featuring Willis, so fans consider this a once-in-a-lifetime opportunity to see him fucking. Sadly, the thick-cocked hunk never returned after filming this one duo, so this is an iconic yet bittersweet fuckfest.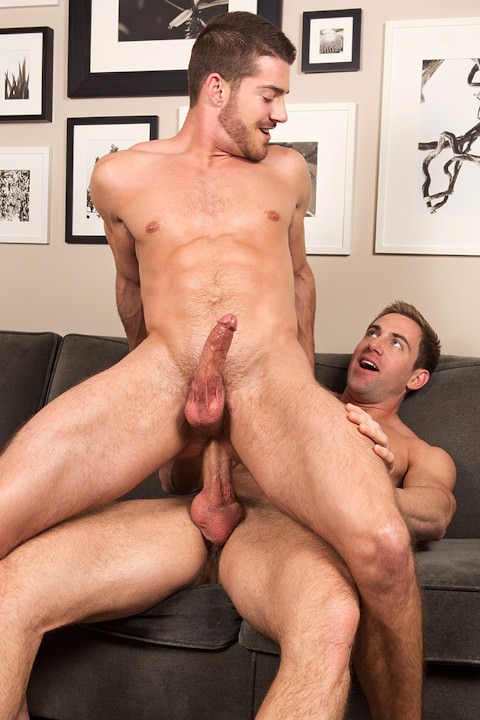 2. The sex could not be better. Both Aidan and Willis are rock hard throughout, and they fuck in several different positions, first on the floor and then on the couch. And, Aidan even does some spontaneous ATM:
Everything is filmed from all the right angles, and the scene features crystal clear picture quality.
3. The natural yet powerful performance from Willis. It's not clear whether he's gay, bi, straight, or something else, but this really does feel like it's the first time he's ever had gay sex. And yet, his strong fucking indicates that he knows exactly what he's doing (and he loves doing it), which means maybe he has done this before? I'm not sure how someone can appear so inexperienced and so confident at the same time, but the juxtaposition works perfectly.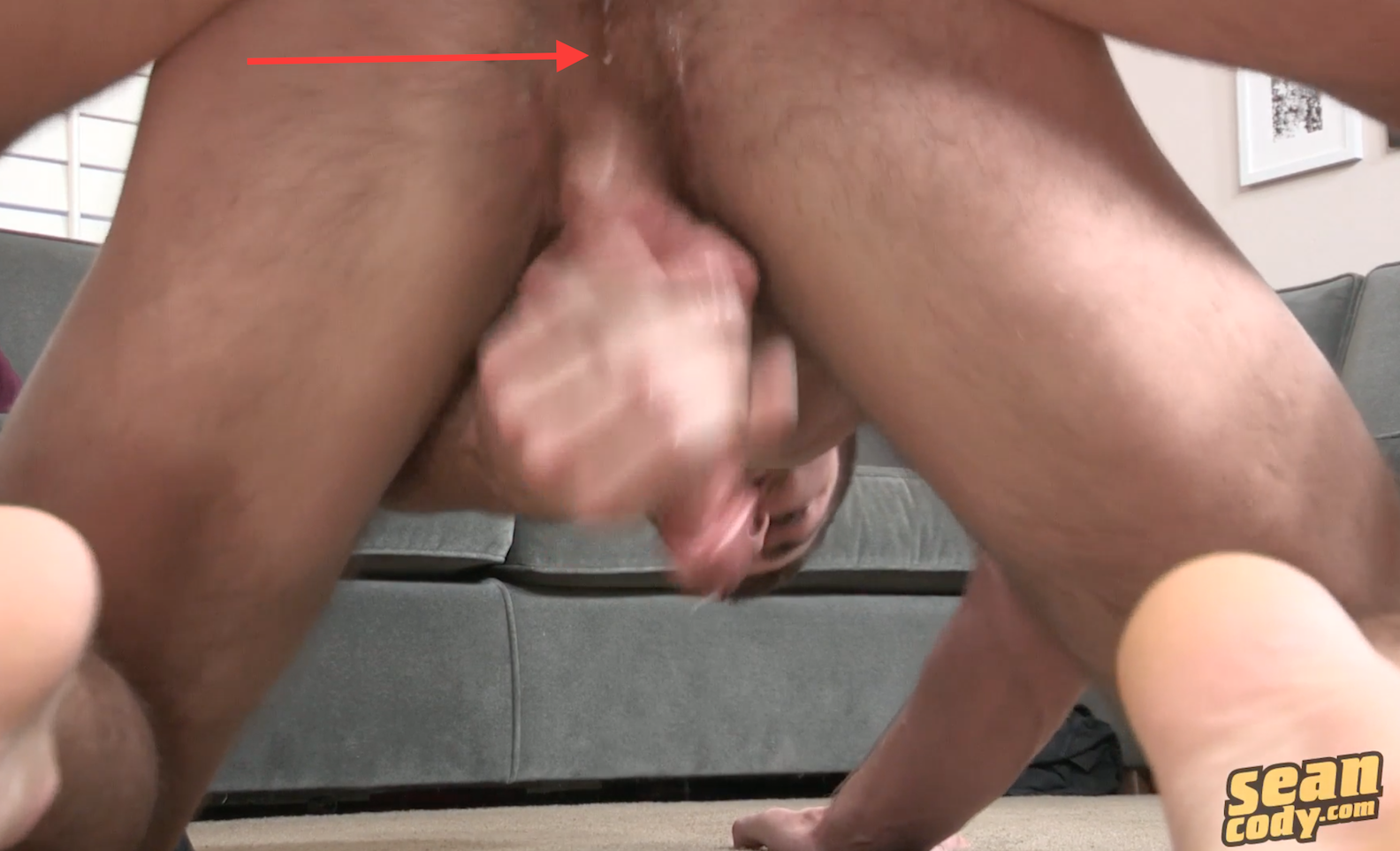 4. Nowhere is Willis's hotness more apparent than when he accidentally creampies Aidan. The crew was not prepared for the creampie (Willis was likely supposed to cum later in a different position), so they weren't able to fully show it during the scene. But, as you can see in the screencap above and in the video below, Willis becomes overwhelmed and starts to cum uncontrollably while he's fucking Aidan, who himself is cumming simultaneously. At the 24-second mark in the video, you can hear Willis announce ("I'm fucking cumming!"), and then at the top of the screen, you can see his cum dripping out of Aidan's ass as he continues to pump away. The scene then quickly cuts to the next fucking position:
Normally I'd be disappointed by a mistake like this, but the accidental creampie actually plays better in the behind-the-scenes clip included at the end of the video (clip below). It's one of the most awkward-hot things ever, as Willis—realizing he's fucked up—tries to cover up his creampie by saying, "I didn't go though!" But, both Willis's cock and Aidan's ass are dripping, so he's been caught:
5. Willis's cum facial on Aidan. We do get to see Willis cum eventually, and it's one of my favorite Sean Cody facials of all time. Everything is flawless, from the quantity of cum, to the way it shoots out (so many flying ropes of cum!), to the way Aidan laps it up, and—most importantly—to the way it was filmed.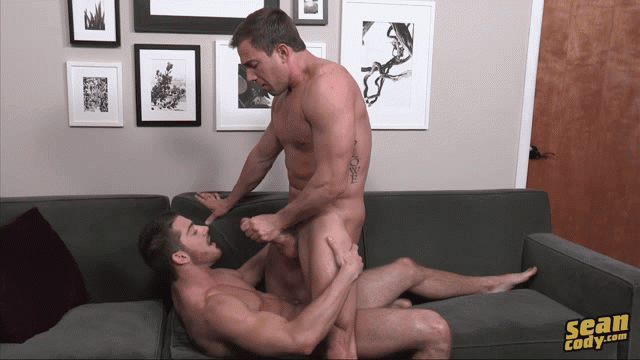 This was back in the day when Sean Cody knew how to film cum shots, and when they had people who knew how to edit their cum shot footage. So, we get to see the entire cum facial unedited and uninterrupted, from start to finish, and from two different angles. One wide shot (as seen above), and then one incredible close-up (as seen below):
Willis and Aidan ranked #12 on the list of greatest Sean Cody scenes, and it should be in every Sean Cody fan's library. Clip (watch full scene here):
[
Sean Cody: Willis Fucks Aidan Bareback
]