Now There's A "Drive Thru" Fuckfest In An Actual Drive Thru Window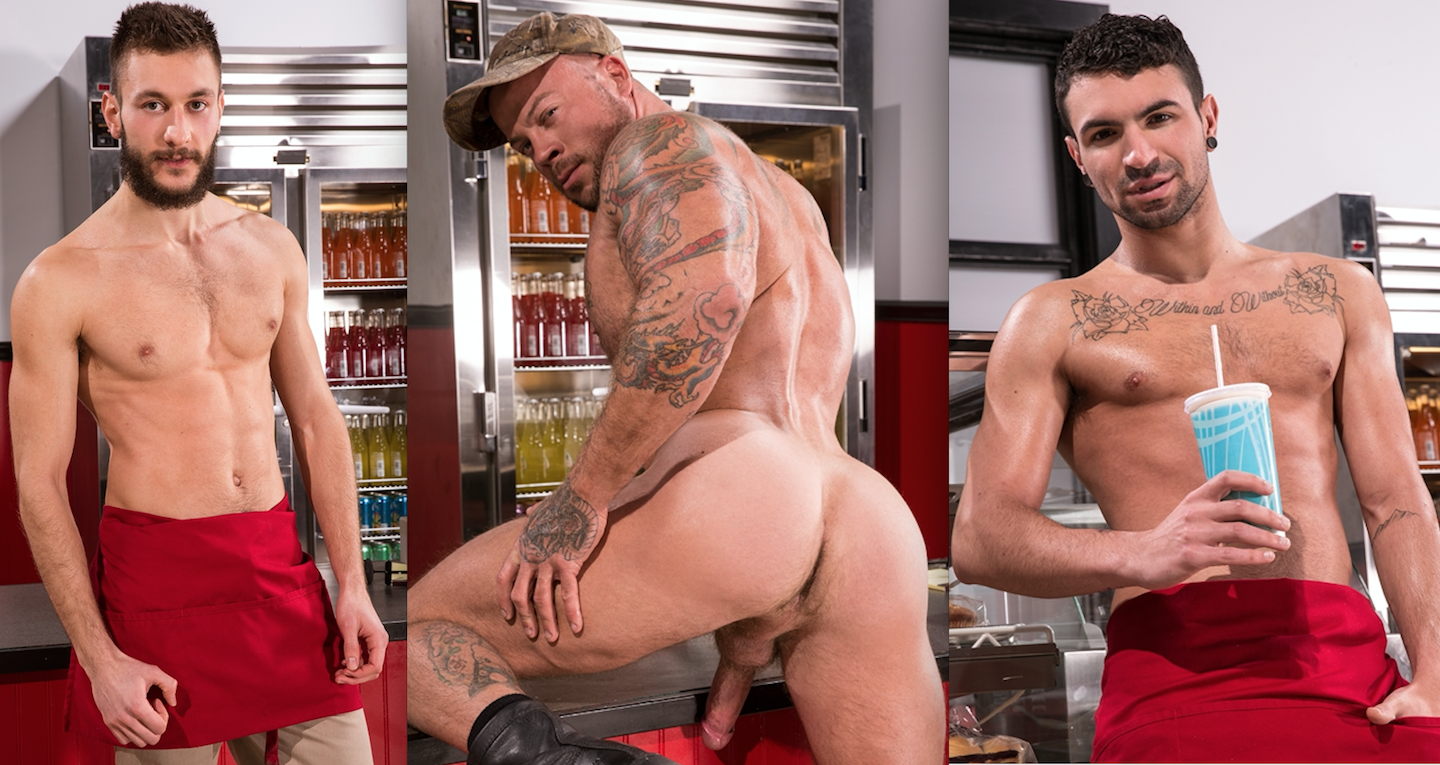 Today, Raging Stallion's "Drive Thru" has gone from being a decent (yet relatively silly) gay porn parody to being, quite simply, hot as fuck.
Thanks to the hotness of Sean Duran (my God, look at his body), Ian Greene, and John Ander, this scene is something people can legitimately jerk off to, without having to think about hot dogs or hamburgers (not that there's anything wrong with that). It's a wild three-way that literally takes place through an actual drive thru window. This restaurant has, like, the best service ever?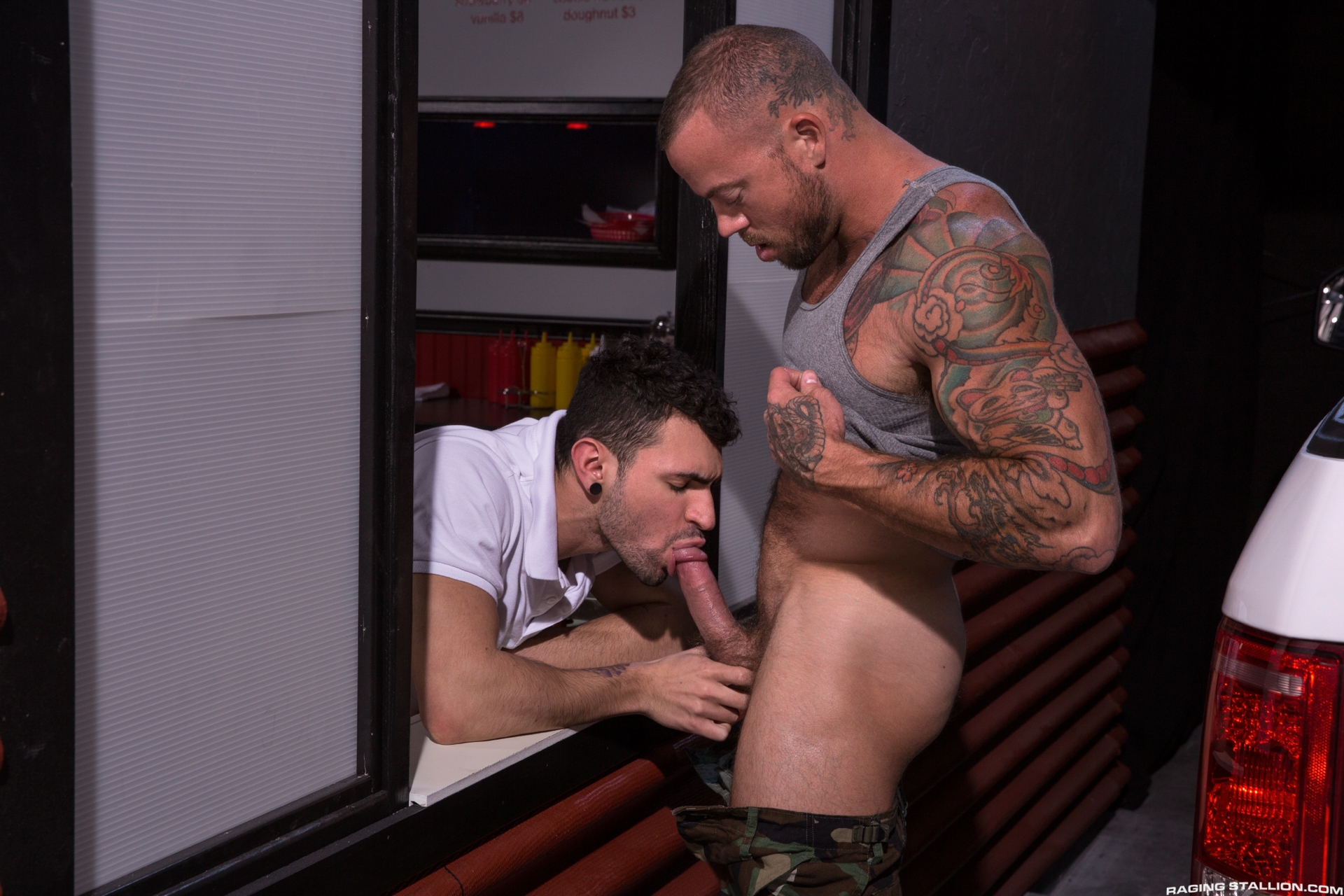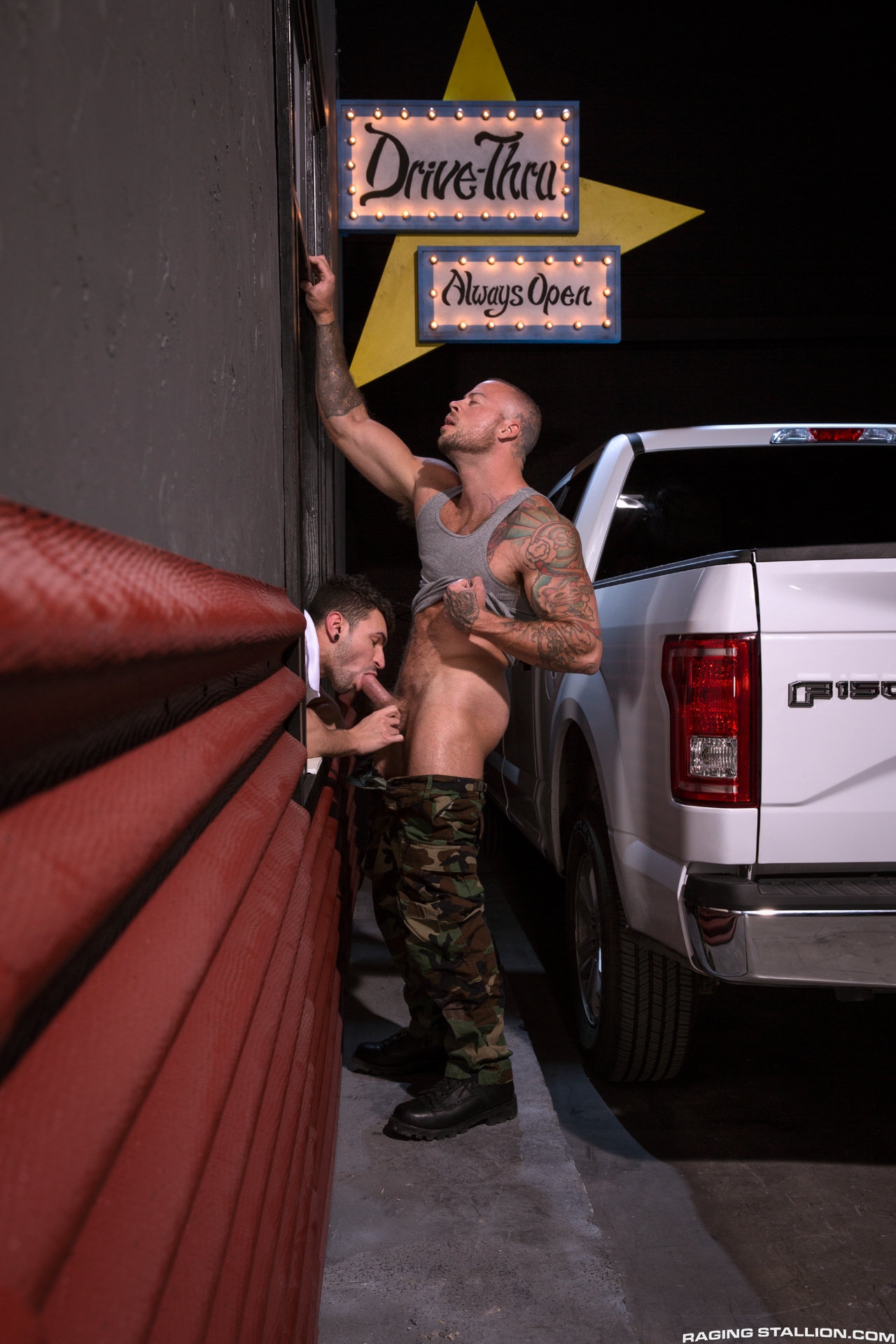 Sucking dick and eating ass really can happen in the most unexpected places. The action eventually moves into the back of Sean's pick-up truck.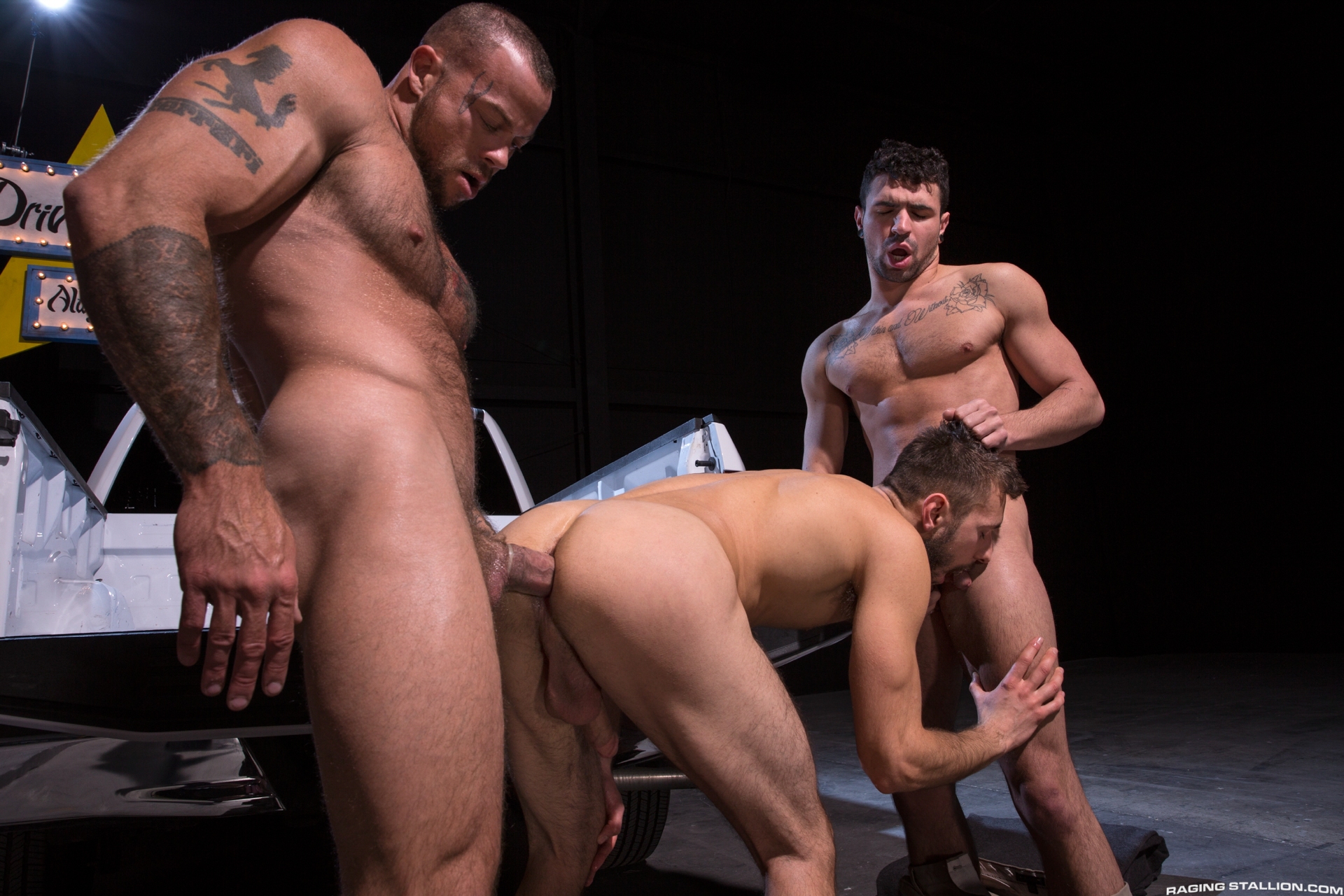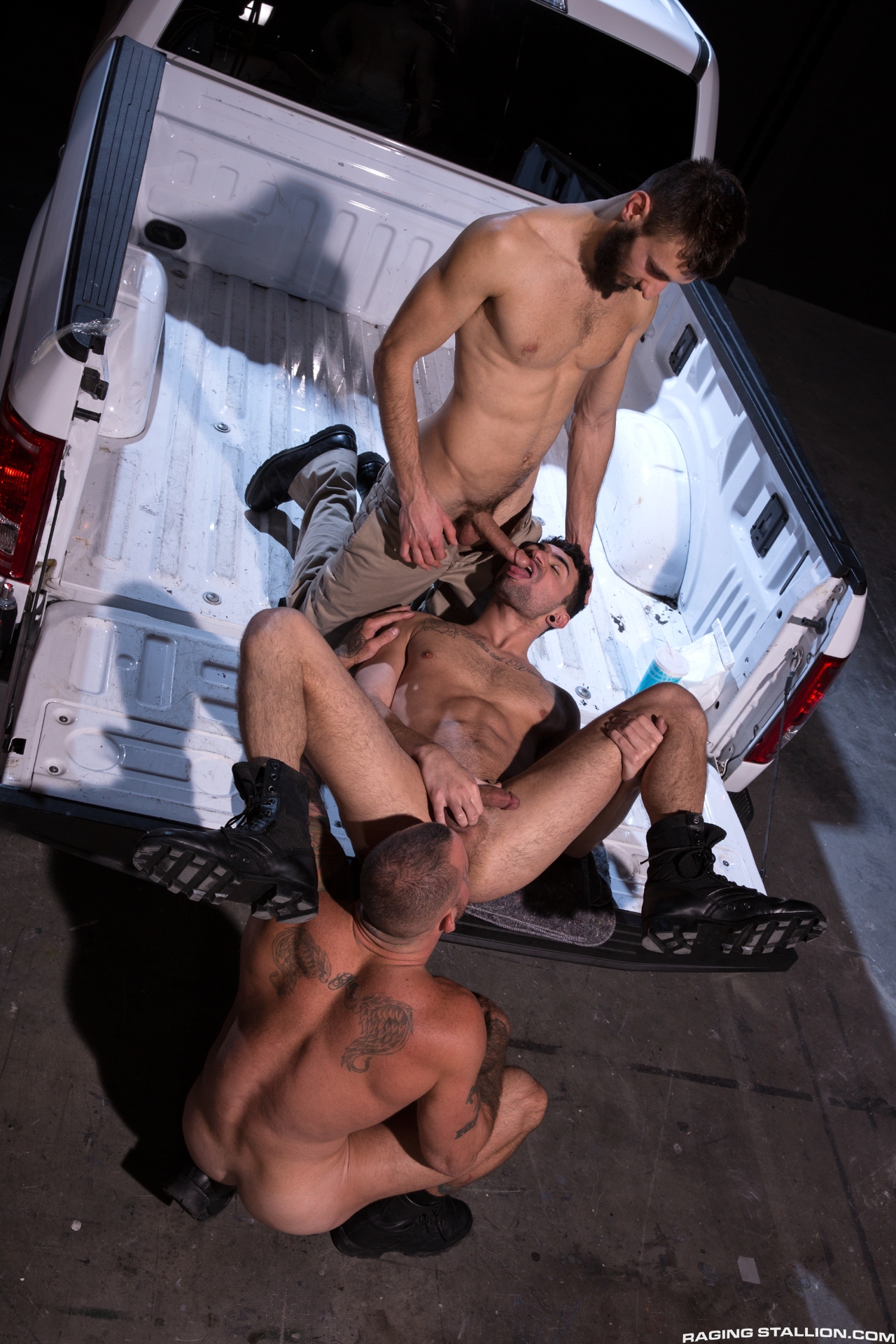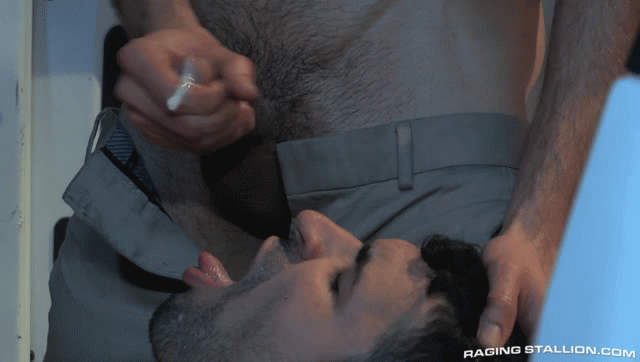 here):
[
Raging Stallion: Sean Duran, Ian Greene, And John Ander
]