WATCH: Gay Porn Star Tristan Hunter Rides Sean Xavier's Massive Cock Raw
The second episode of Boys Will Be Boys is out now on both CockyBoys and Randy Blue, and in this duo scene, Sean Xavier is fucking Tristan Hunter bareback.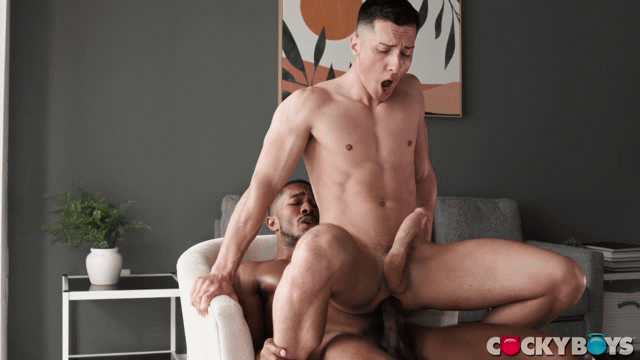 While it's always been impossible for me to decide whether I prefer watching Tristan as a top or a bottom, for this scene and with this particular co-star, Tristan as the bottom was the right call, because seeing him ride Sean's massive cock is nothing short of iconic.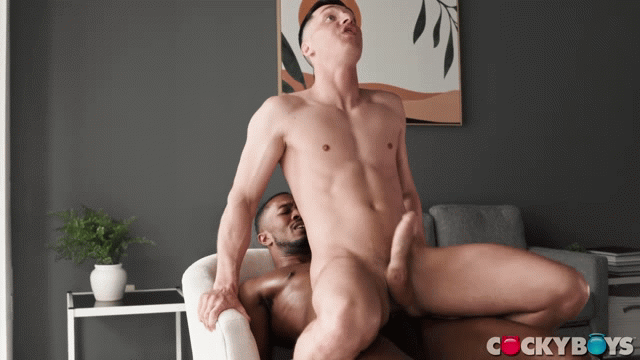 There are over two minutes in this position—alternating between Sean Xavier doing some balls-deep pumping and Tristan Hunter doing some frenetic bouncing—and it's two of the best minutes in gay porn fucking of 2023.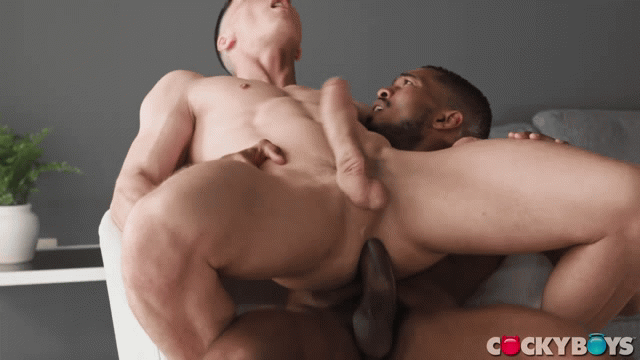 It's hot how Tristan is almost struggling to take it at times, but he of course pulls through and shows what a pro he is with his rock-hard riding.
Sean even uses his hand to help push things along at one point, creating a near-orgasmic moment for Tristan, who can barely contain himself:
By the end of the 25-minute scene, both stars have busted their nuts and are drenched in cum, and they take a well-deserved moment to catch their breaths: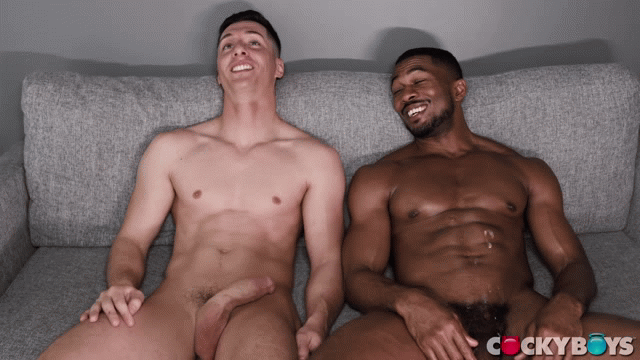 More photos:
Trailer (watch full scene here):
[
CockyBoys: Sean Xavier Fucks Tristan Hunter Bareback
]
[Randy Blue: Sean Xavier Fucks Tristan Hunter Bareback]