Sean Xavier Returns To Gay Porn And Cums Uncontrollably While Being Topped By Rhyheim Shabazz
It's been a few years, but Sean Xavier—one of the most beautiful, hung, and versatile stars in gay porn—has finally returned, and for his comeback scene, he's being topped by none other than Rhyheim Shabazz. Watch an extended video clip from the new scene below, but first, here are some breathtaking photos of Sean Xavier taken by EyeFilmz: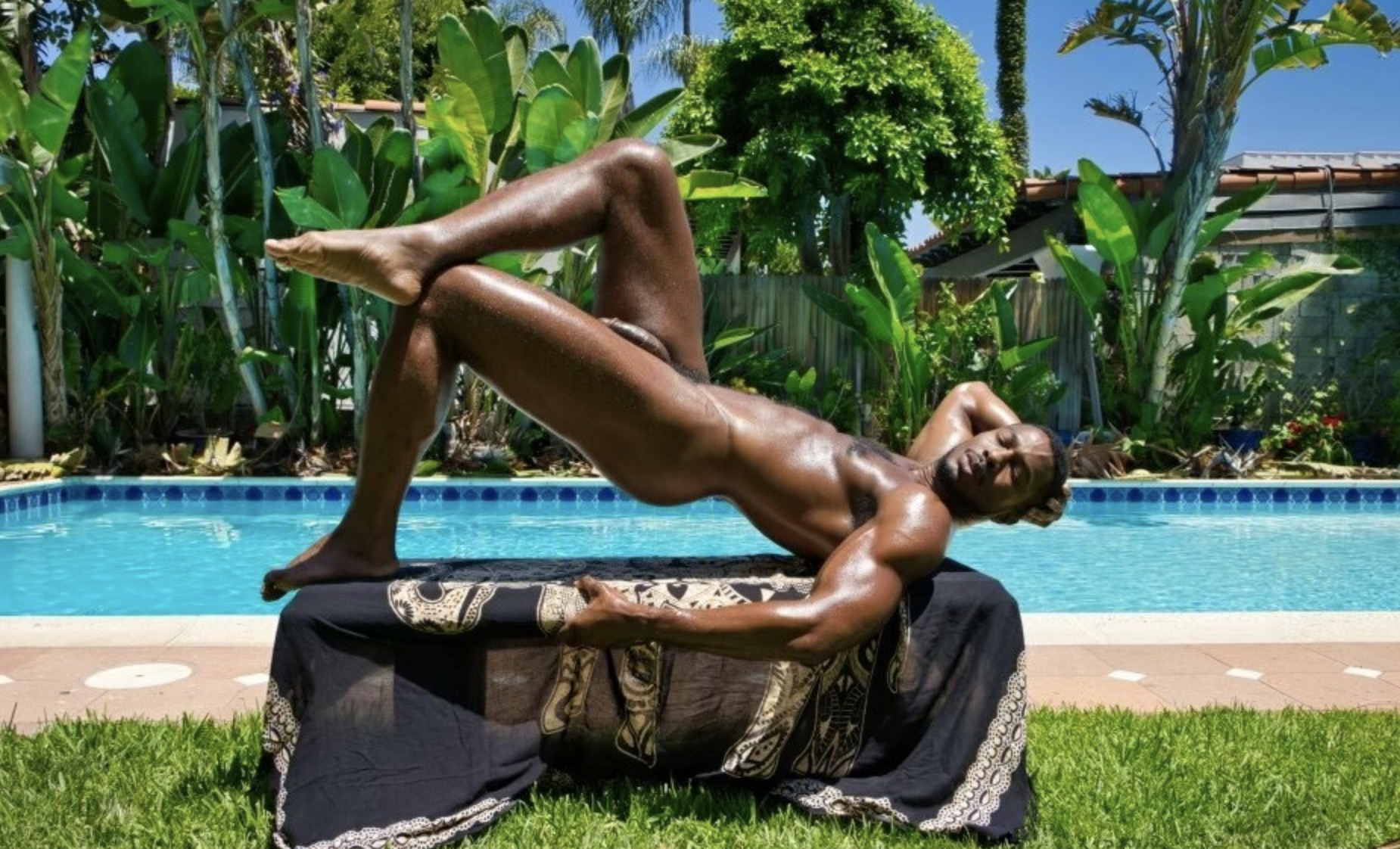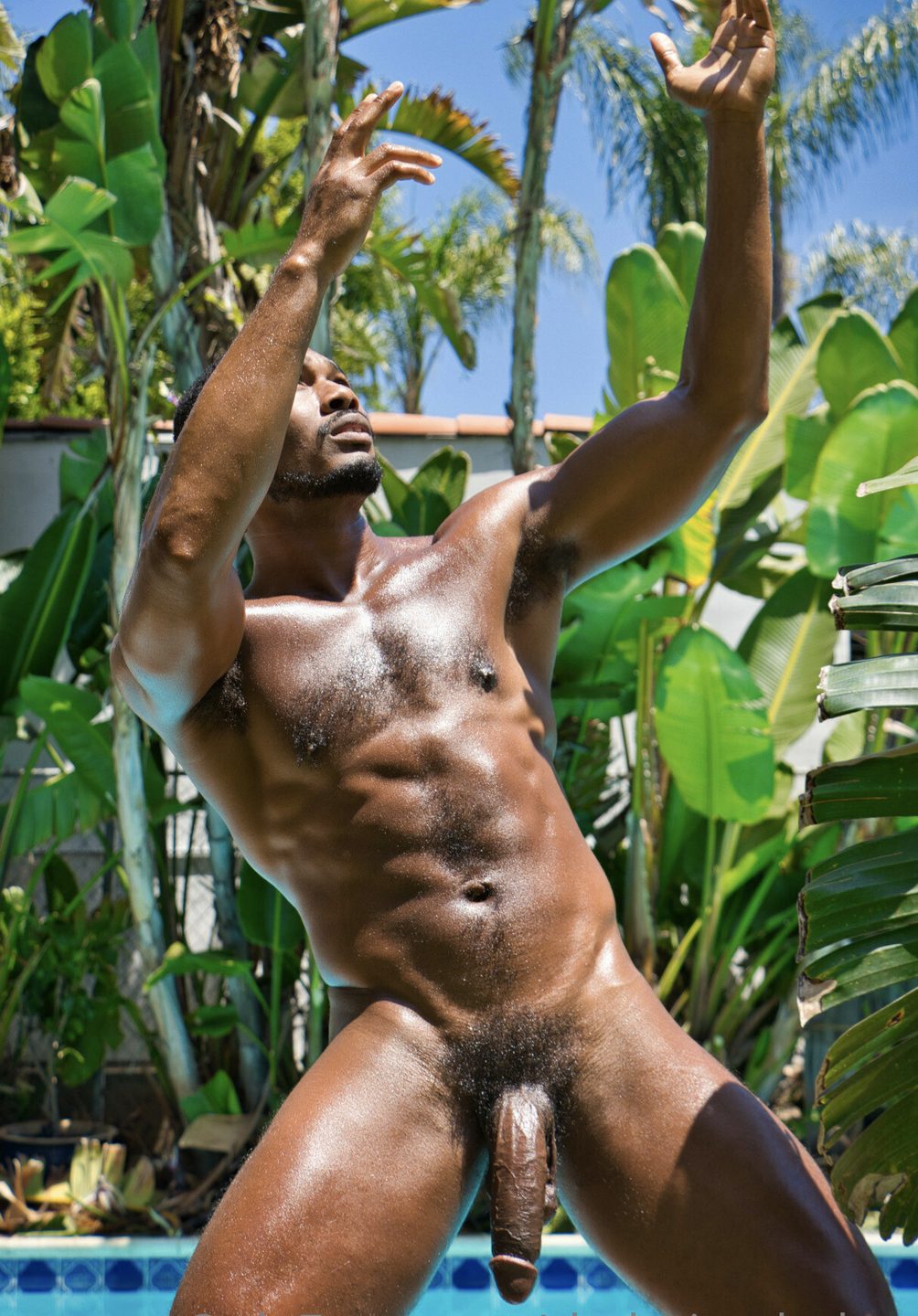 Sean's new scene with Rhyheim is a 49-minute masterpiece that begins with making out, cock-sucking, and of course some 69. Also? Rhyheim turns Sean's ass into an all-you-can-eat buffet, and at the same time, Sean sucks his own cock upside down.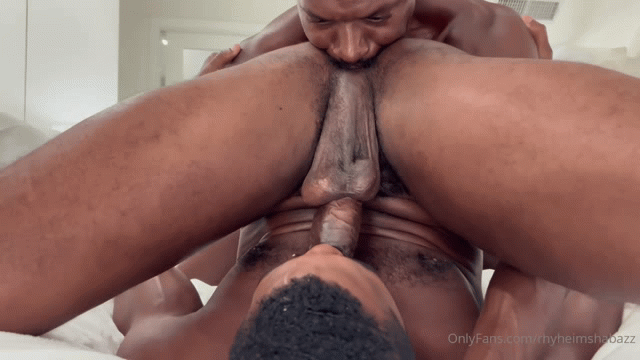 Ever done anything like this before?
Sean finding just the right spot as he grinds his ass onto Rhyheim's huge cock:
You'll also get to see Rhyheim sucking Sean's cock while he fucks him: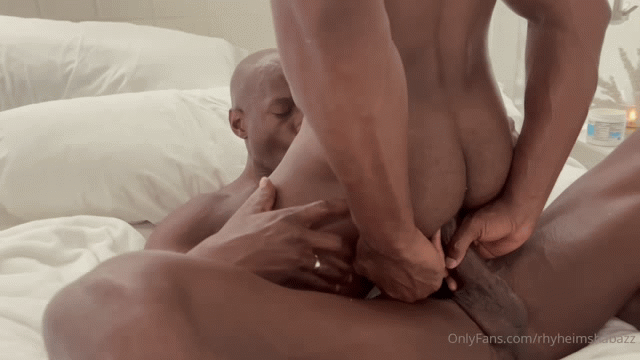 In one of the most intense gay porn moments I've seen in recent memory, Sean Xavier starts spontaneously cumming hands-free thanks to Rhyheim slamming him balls-deep from behind. A gif doesn't do it justice (you have to see and hear it to appreciate it), but here's a glimpse of Sean's face as he busts a surprise nut: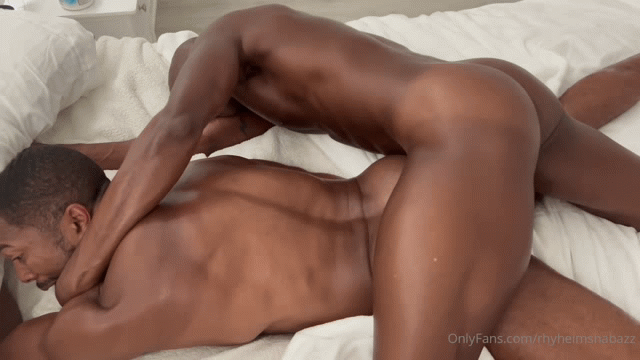 Sean rolls over a few seconds later, revealing all the cum he shot onto himself and the bed. And then, Rhyheim cleans off Sean's cock with his mouth.
And, of course, things wouldn't be complete without a Rhyheim facial to close out the scene:
Here's an extended clip (part of Sean's orgasm is at the very end), featuring two of the finest performances of the year (watch full scene here):
[
OnlyFans: Rhyheim Shabazz Fucks Sean Xavier Bareback
]