Are Sean Zevran And Adam Ramzi Too Hot To Be In A Scene Together?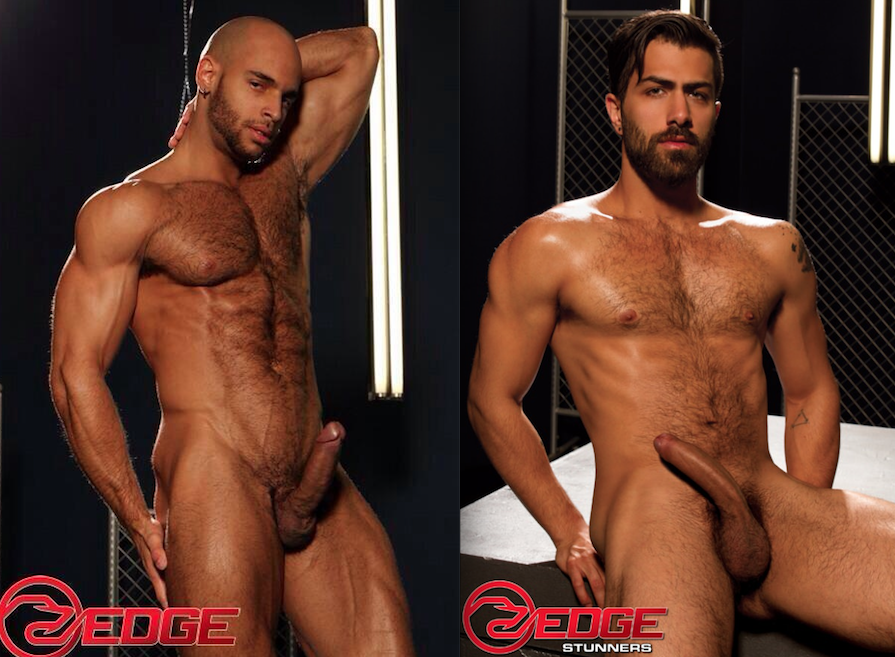 Every once and a while, a gay porn scene comes along featuring two gay porn stars who are actually too hot to be in a scene together. This new scene, starring Sean Zevran and Adam Ramzi, is one of those scenes. I'm not sure I can even watch it, tbh.
Sean Zevran was one of Randy Blue's best performers from the past couple of years, but now he's part of this new Falcon line, "Falcon Edge," which is basically a revamped Mustang (remember Mustang?), or an extension of Raging Stallion, depending on how you look at it. I don't really care, because all I can look at is Sean Zevran and Adam Ramzi making out.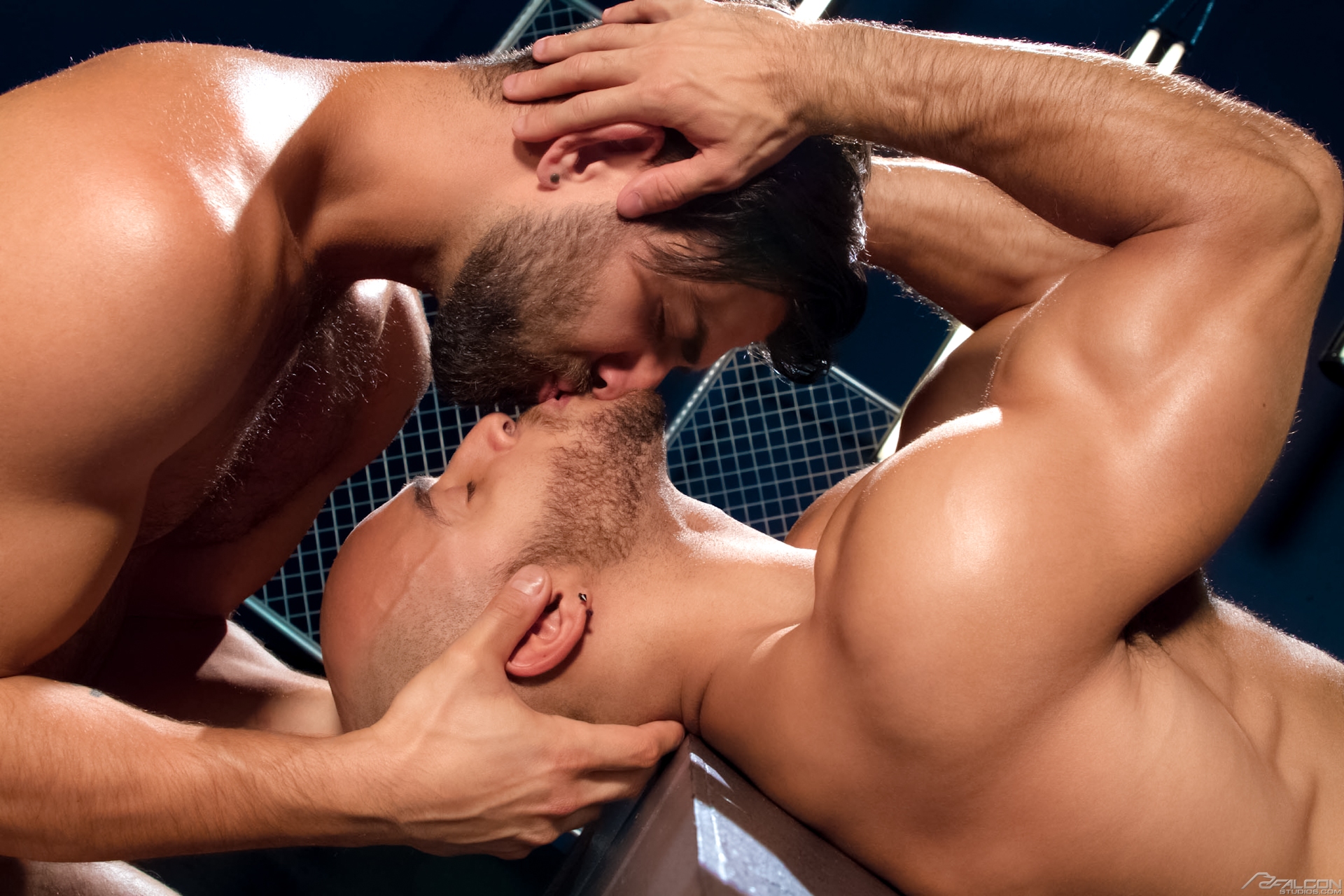 Yes, it's the same thing we've seen a gazillion times: Two guys fucking on some random box in a dark, empty room with funky techno music playing in the background. But, Adam Ramzi and Sean Zevran are so mind-blowingly hot, it doesn't matter.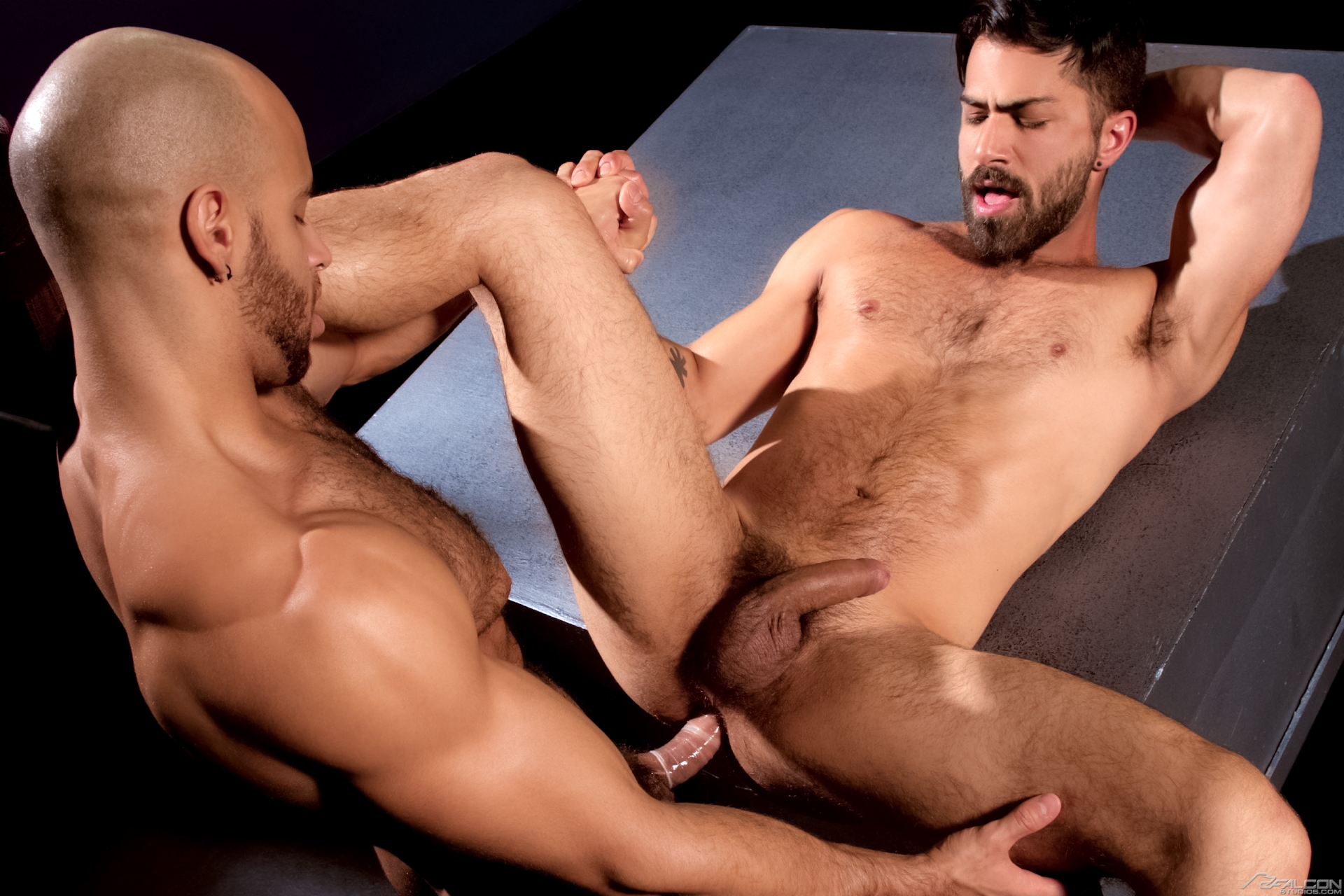 The only problem is that when two hot gay porn stars are in a gay porn scene together, it's impossible to know who to focus on because they're both too hot. I don't know what to do.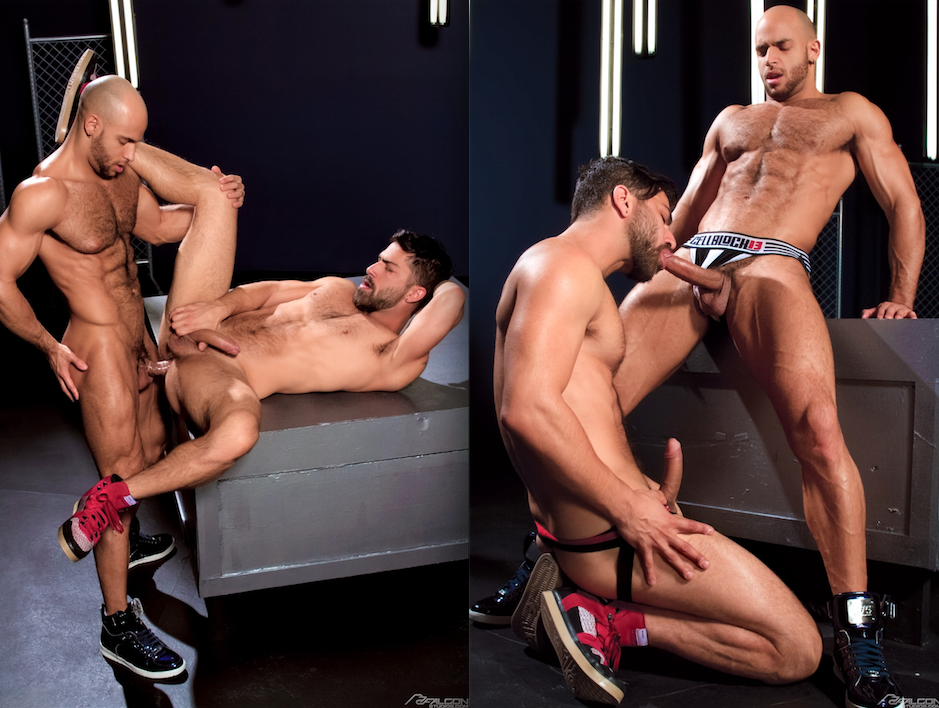 If you think you can handle this scene, watch the full thing here. I'm not sure I can. Here's the trailer:
[
Falcon: Adam Ramzi & Sean Zevran Flip-Fuck
]