Sebastian Young Will Face Trial For Threatening To Kill Florida Detective

A trial date has been set for gay porn star Sebastian Young, who allegedly threatened to kill a Florida detective by running her over with his car.
At Young's arraignment yesterday, a circuit court judge set a pre-trial date for August 16th, with the trial week beginning on September 6th. Young (whose legal name is Joshua Noles) pleaded not guilty to the third degree felony charge of corruption by threat against a public official, which carries a sentence of up to five years in prison.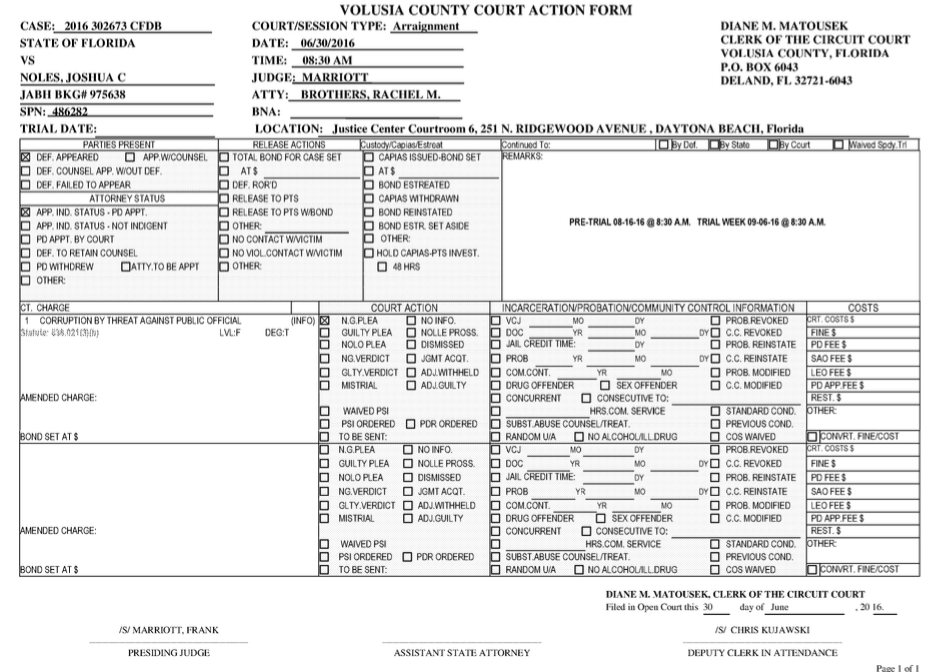 Young is being held without bail in a Volusia County jail, but he does have a bond hearing set for July 7th.
Update 7/8/16: Young was denied bail at his hearing yesterday, and he'll remain in custody pending trial. The prosecution argued that Young's release could endanger the detective he allegedly threatened. Here's the motion seeking his detention until trial, which the judge granted:
***
As reported exclusively last month, Sebastian Young was arrested after allegedly telling a clerk in his lawyer's office that he planned to murder a female police detective by running her over with his car. According to a police affidavit, Young believed that the detective, Danielle Reagan, was "ruining his life" by investigating claims that Young had sexually molested his children and given his 5-year-old daughter an STD. No charges were filed relating to those claims, which Young himself went public with in March.
Several years ago, Young was arrested and convicted for assault on an elderly person over 65, for which he spent nearly two years in prison. Young has also been arrested at least eight times on multiple drug, DUI, burglary, traffic, and battery charges over the past 12 years. While he has been arrested at least three times recently for assaulting his wife, charges were either eventually dropped or never filed after each arrest. The state appears likely to proceed with the charge this time, given that it involves one of their own: