Sergeant Miles And Skyy Knox's Acrobatic Fuckfest Features 69-ing While Swinging From A Trapeze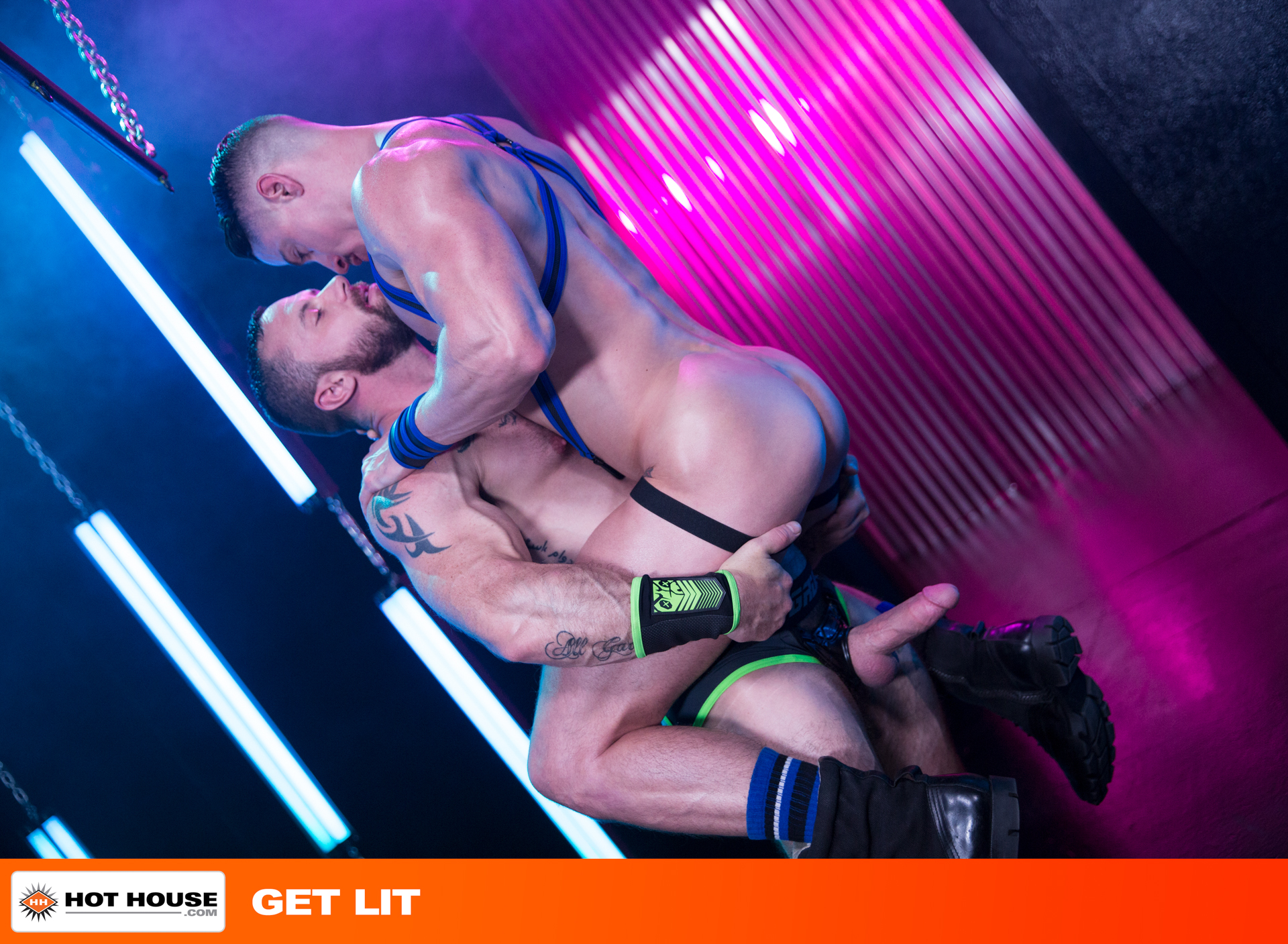 None of us are big fans of the fluorescent lights, darkened rooms, and silly costumes that Hot House regularly uses, but this latest scene from "Get Lit" is very good in the one way it matters most: The fucking.
Sergeant Miles not only gives Skyy Knox a deep pounding with his thick cock, but this scene also features some highly skilled acrobatic fucking, sucking, and midair 69-ing while swinging from a trapeze!
Pink is shook.
The deep-throating by both performers is also impressive here, so if you can ignore the distracting set and music, this is well done and worth watching, with Skyy and Sergeant's talents put to great use.
Trailer (watch full scene here):
[
Hot House: Sergeant Miles Fucks Skyy Knox
]