Cum Facial Alert: Thick-Cocked Shane Cook Explodes All Over Ashtin Bates
It's a dream come true for cum-loving Ashtin Bates (not to mention a dream come true for me, you, and everyone else getting to see this), as outrageously well-endowed Shane Cook busts a truly explosive nut all over Ashtin's face at the end of today's Helix scene. But before that happens, Ashtin shoots his own cum all over Shane's cock, then licks it all up. Bon appétit: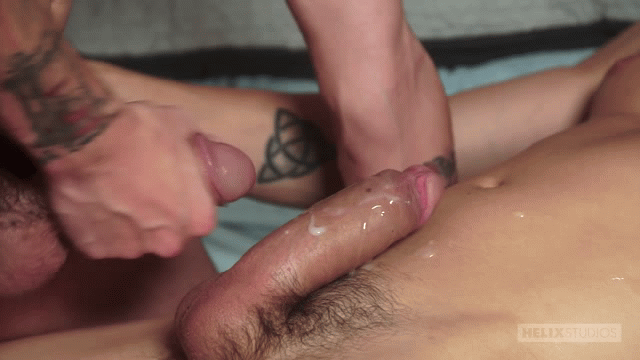 Ashtin slurping up all his cum while sucking on Shane's cock sends Shane over the edge, causing him to shoot the biggest and best load he's ever shot at Helix. Job well done, Ashtin:
Shane shoots so much cum, it literally goes flying everywhere. Ashtin tries to clean up as much of it as he can, of course.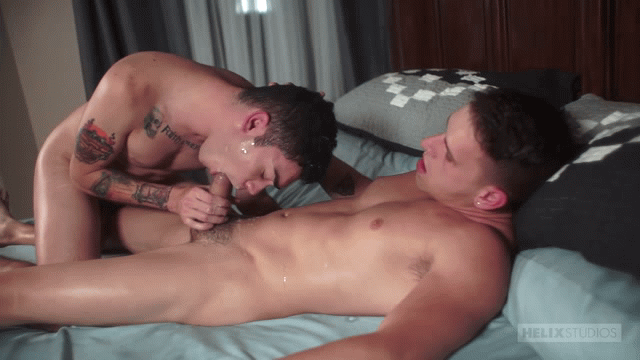 Oh, and the fucking in this scene is good, too! Good luck getting through all of it (not to mention the fun Q&A at the start of the scene) and making it to the end of the scene for the cum shots. Trailer (watch full scene here):
[
Helix: Shane Cook Fucks Ashtin Bates Bareback
]