A Bareback Bottom Got Creampied While Arguing With His Nosy Neighbor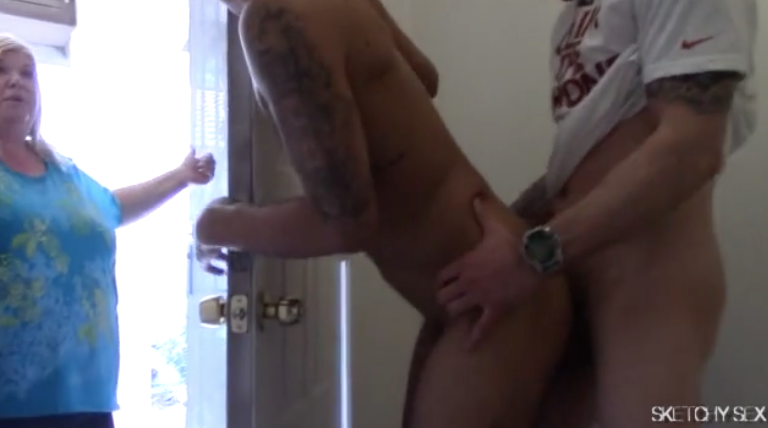 There's little I can say to enhance or explain what you're about to watch. All you need to know is that it's from SketchySex.com, the site where gangbang bottoms get barebacked by dozens of men who wait in long lines outside of the most filthy house in the United States. And, apparently, this filthy house is actually in a suburban neighborhood. Next to other houses. With neighbors. Neighbors who aren't bareback bottoms.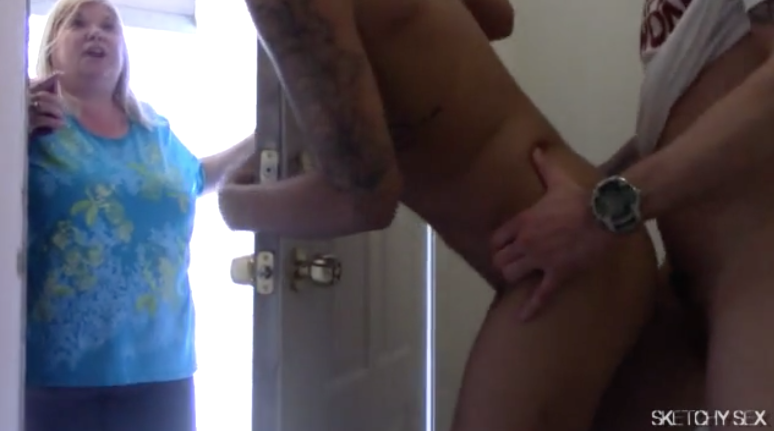 If you've never seen someone get barebacked and creampied while fighting with a nosy neighbor who's threatening to call 911, today's your lucky day.
It's embarrassing to admit, and I have NO idea why or how, but this is the most bizarrely hot thing that Sketchy Sex has ever done.
Here's horse-hung Jay Rising, Trent Ferris, and the greatest actress since Edie McClurg in Small Wonder, via Sketchy Sex (full scene here):
[
Sketchy Sex: Nosy Neighbor
]