EXCLUSIVE: Sketchy Sex Porn Star Responds To Bareback Gang Rape Controversy—"Only 6 Guys Fucked Me"
In the last six months,
SketchySex.com
has earned a reputation as the most controversial gay porn site. With multiple
bareback scenes
,
drugged-up cum dumpster bottoms
taking dozens of anonymous loads, and
graphic bathroom footage
, the Vegas-based studio makes Treasure Island Media look like
Playgirl
. But, is any of it actually real?
On the day of the release of perhaps Sketchy Sex's most disturbing scene yet—in which a twink is duct-taped to a kitchen counter and brutally bareback by dozens of men lined up down a hallway and out the front door of the house—Str8UpGayPorn caught up with one of the scene's stars, newcomer Dakota Wolfe.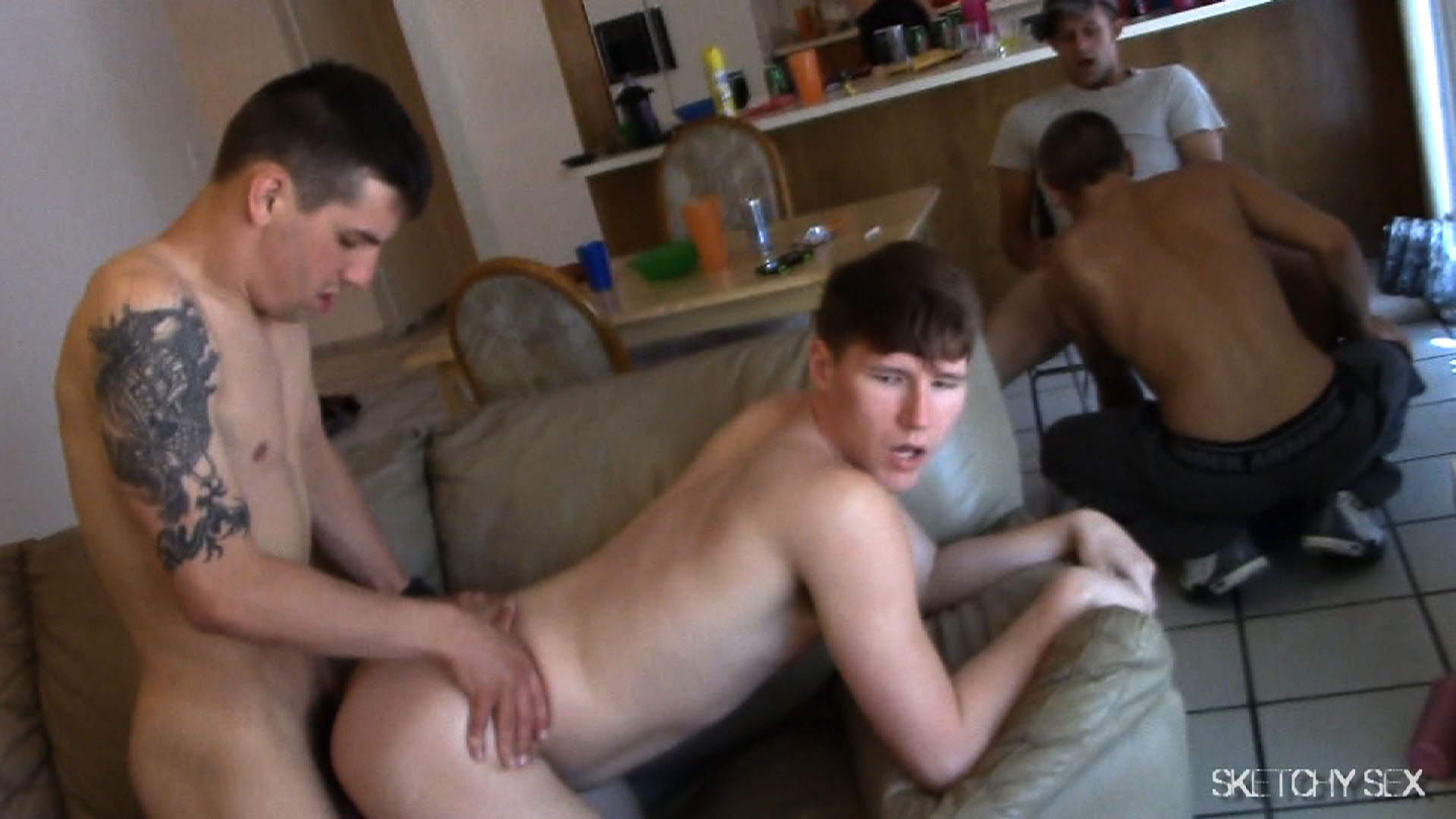 Str8UpGayPorn: Dakota, just so everyone's clear, you're the one on the couch in the background getting fucked bareback. Did your role require anything more than that?
Dakota Wolfe: My role, basically, was to be a bareback bottom bitch who's trying to get all the dick for myself. Only six guys fucked me for this scene.
Only six? Are models STD tested before filming these big bareback orgy scenes? What exactly is the procedure?
Yes, all the models are tested for all the STDs a week in advance, before shooting. Also, we're allowed to ask to see models' test results.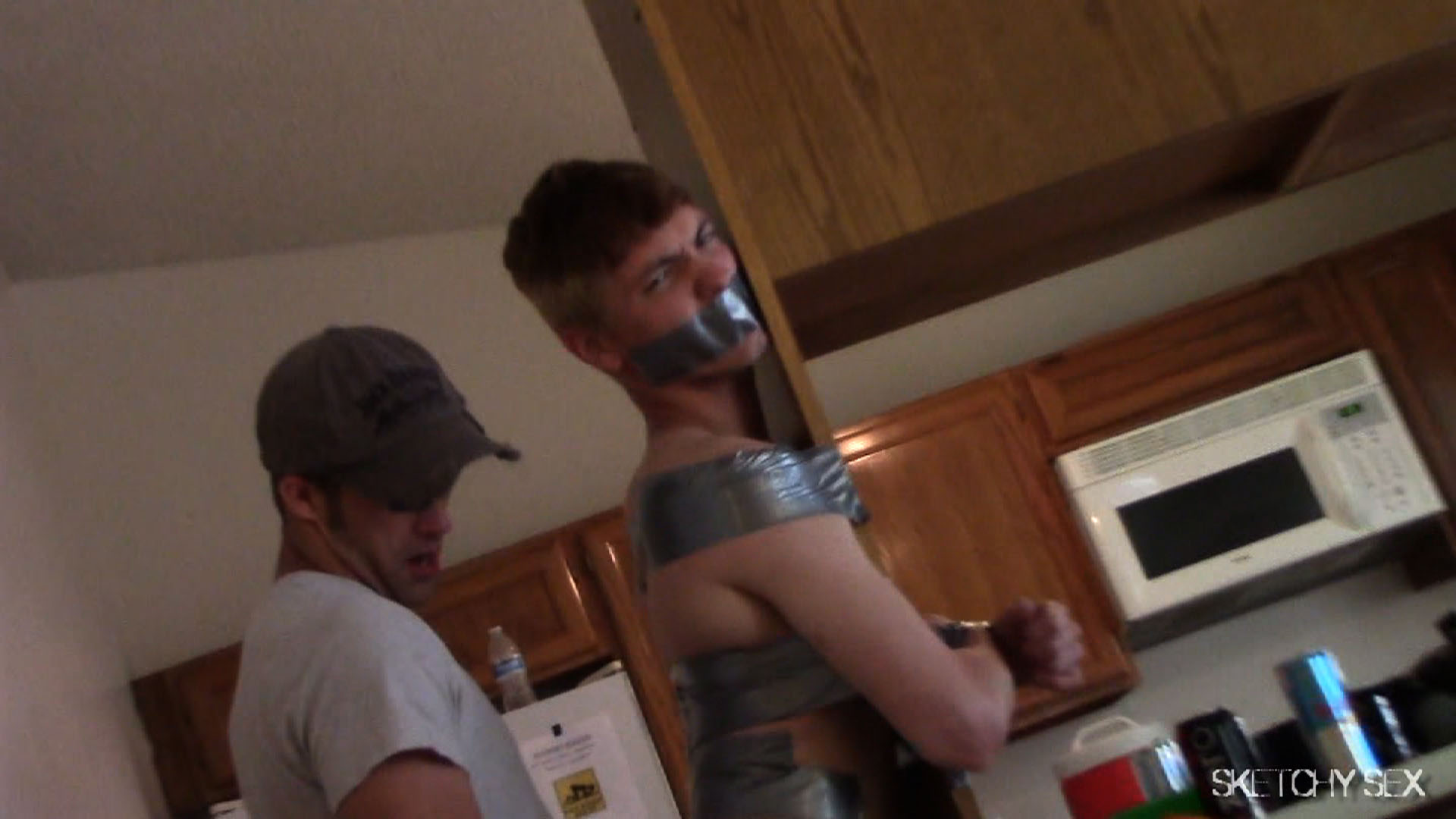 The one being barebacked by all the guys in line is duct-taped to the kitchen counter. Was that uncomfortable for him?
No, even though the duct tape was quite painful when taking it off, we made sure he was comfortable.
And I'm guessing it wasn't real "rape," right? He was never in any real danger.
Right. He was very safe and was never in any danger at all.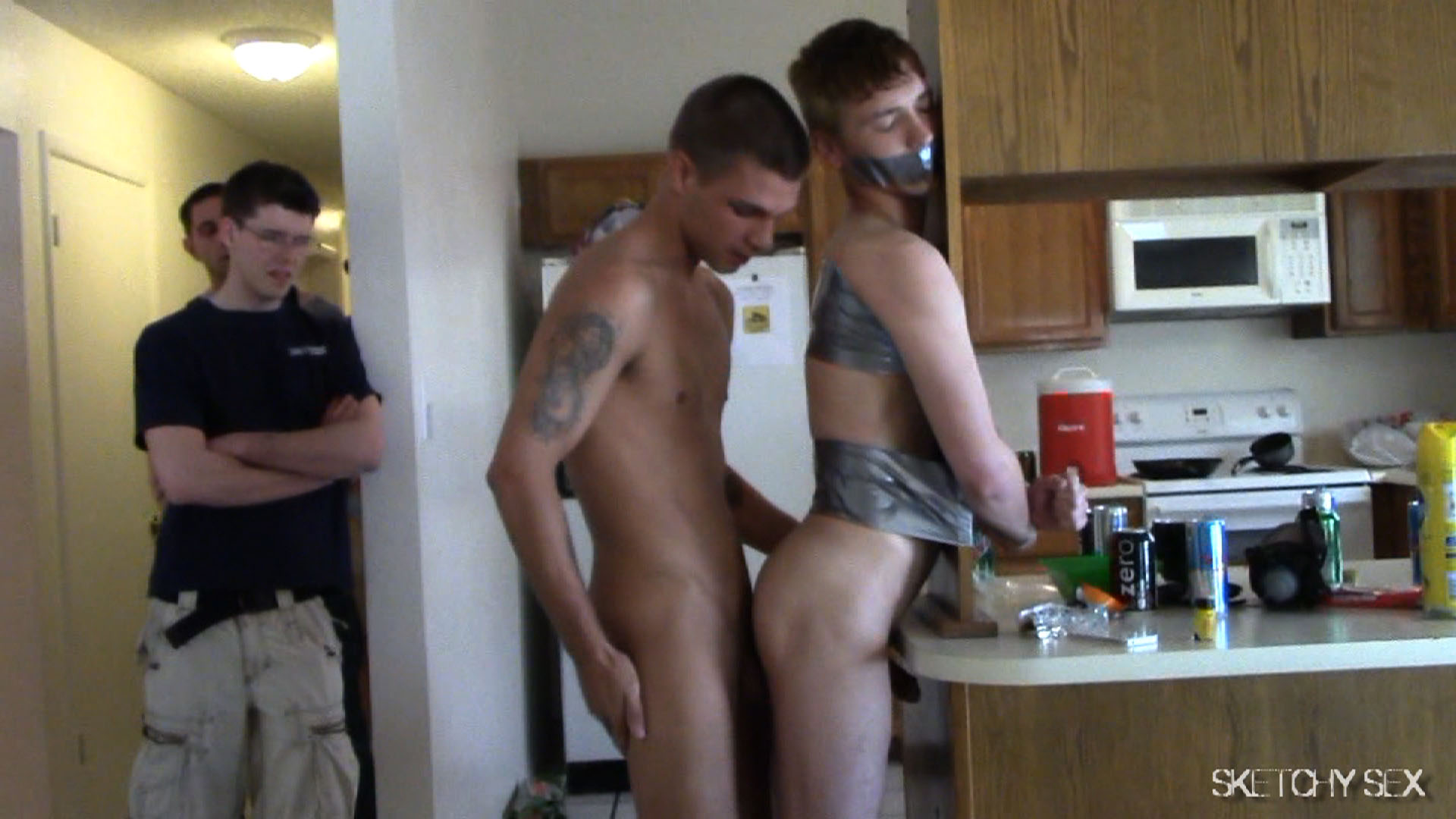 Are all the guys in the scene really straight, as the site suggests?
Ha! The age old question. Well, the majority of the guys are straight. There were only four non-straight guys for that scene, including myself, but I'll leave it up to you and the viewers to decide who is and isn't.
Where was this filmed? It looks like a crack house.
The scene was filmed in a run down house in Las Vegas. The studio definitely leaves the place a wreck to make it look a lot more sketchy than it is.

There's a line down the hall and out the front door of guys waiting to bareback the guy duct-taped to the kitchen counter. Were these just random extras or actual porn actors?
Do I spoil the idea, or leave it to the viewers' imagination? I guess one spoiler won't hurt. The guys in the line are other actors, the director's assistant, and the production assistant. We were all dressed up in hats, sunglasses, and hoodies to look like different people. I'm even there at one point (in disguise) at the very back of the line.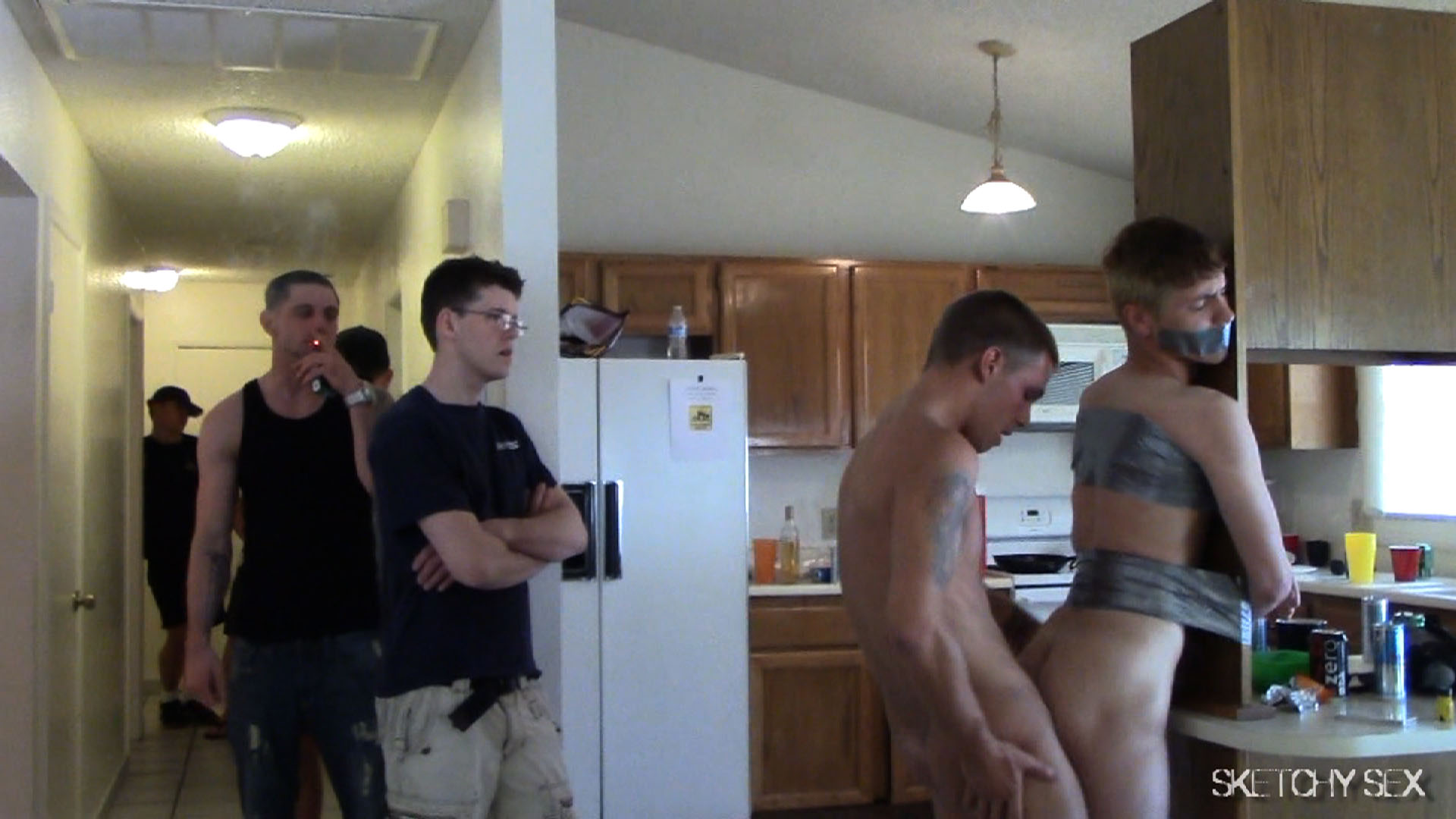 Any other behind the scenes scoop you can give me about what really goes down on the set of Sketchy Sex?
The only behind the scenes scoop I will say is although the scene look to be quite risky and "unsafe," the reality is a lot different. Well, besides the whole bareback situation.
Have you ever been in a big bareback orgy like this in real life?
Actually, no, I haven't ever been in a bareback orgy like this ever. Safe orgies, yes, I've had my fair share, but I wouldn't put myself at risk like this in my real life. Keep it safe!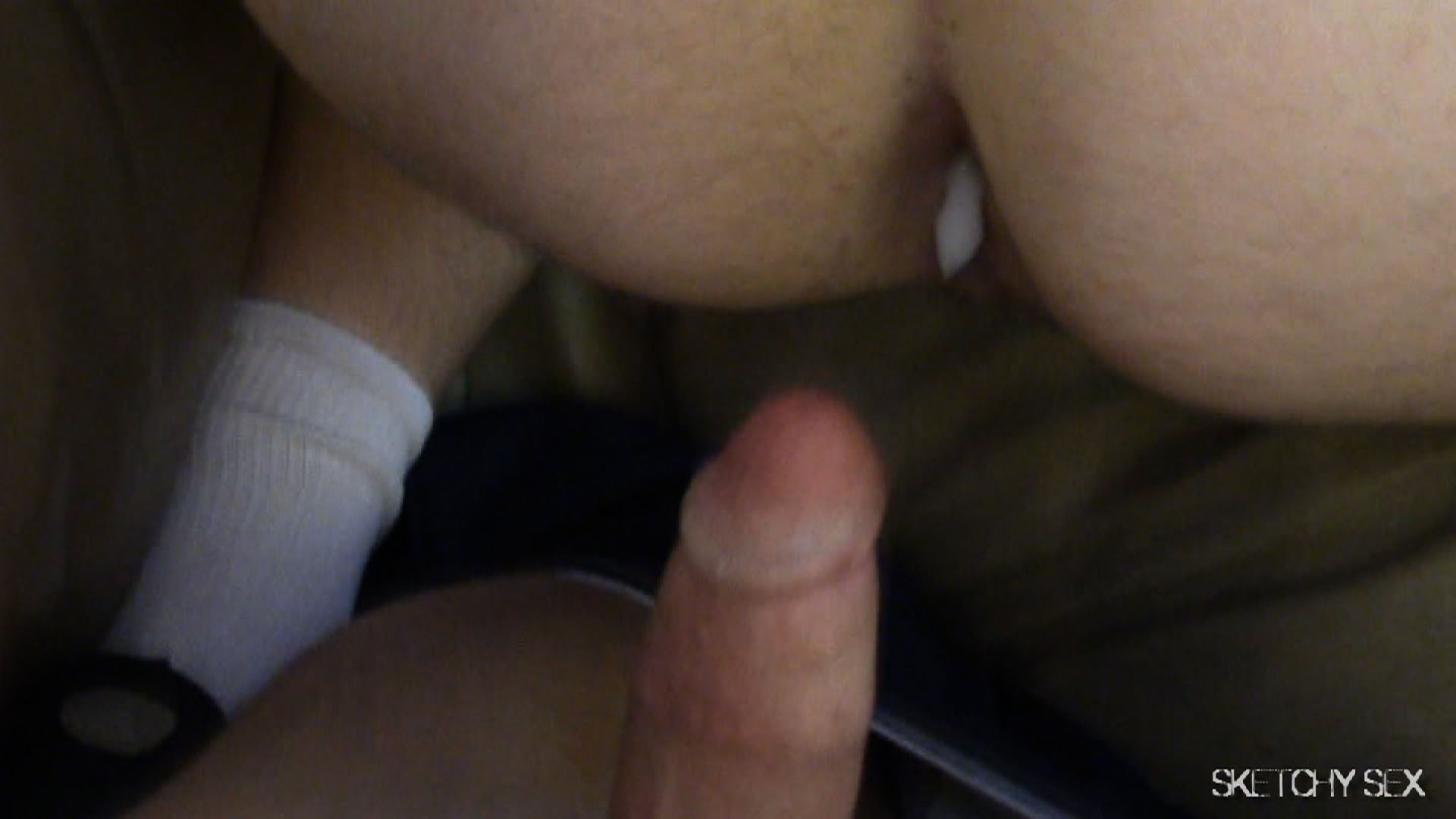 Would you ever work with SketchySex.com again?
I would definitely work with them again. Everyone was very nice and the models are taken care of. It wasn't a bad experience at all!
What do you have planned next and where can fans look for you in the coming months?
Right now I have a few projects in the works. I'm flying out to shoot with Kink on Monday for Bound Gods, which I'm very excited for. At IML, I'm going to be doing a live demo for Bound Jocks, which should be extremely fun. Then, I'm going back out to shoot with Kink again at the end of May. June has some interesting developments as well, so you'll be seeing quite a lot of me in the coming months!
Great! Thanks, Dakota!