Now One Of The Sketchy Sex Bottoms Is Being Gangbanged Bareback In The Backyard
I can't remember if we've ever seen the Sketchy Sex guys having one of their orgies outside, but I guess these crazed sex addicts needed a change of scenery, because they're fucking bareback in the backyard today.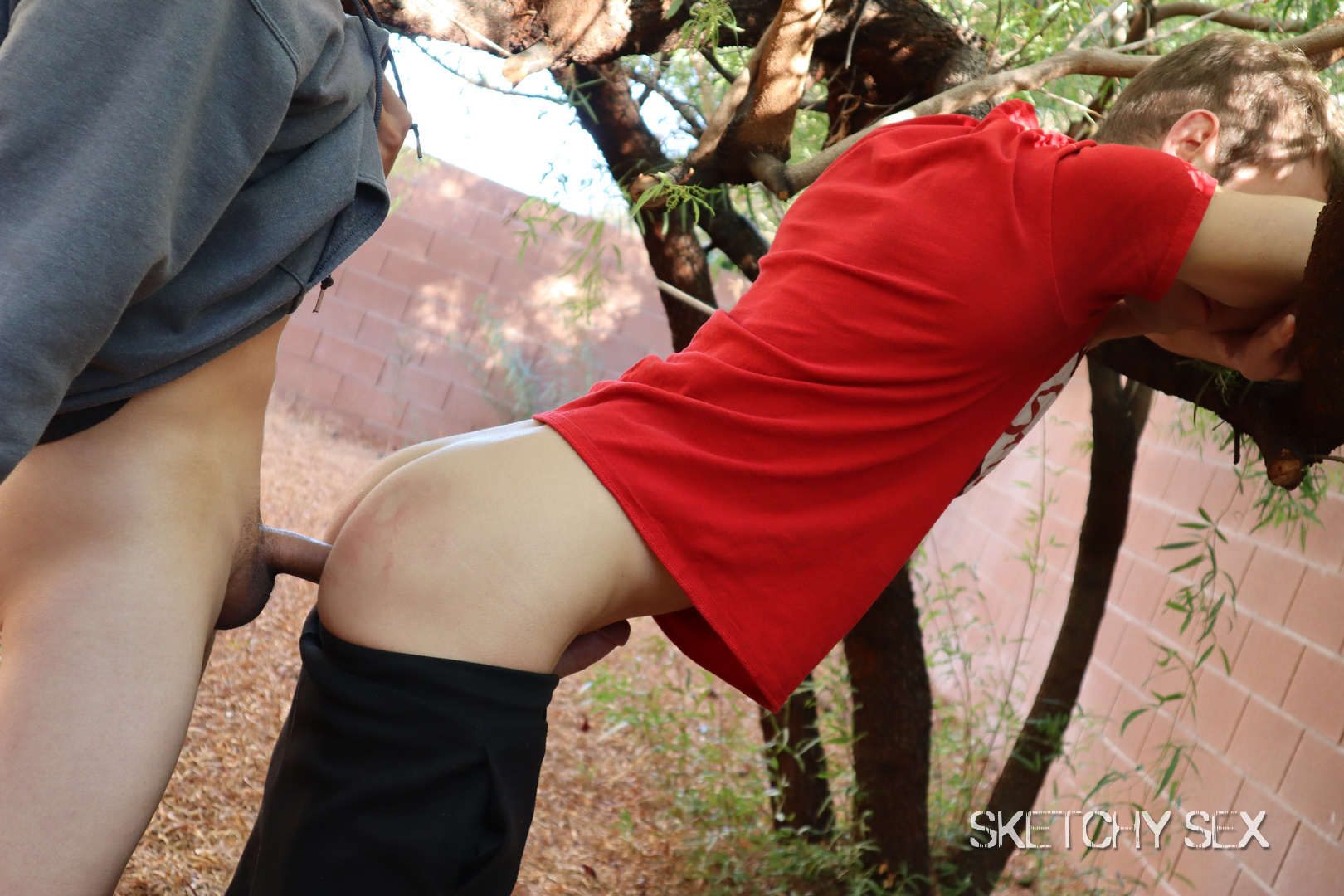 Hopefully the Sketchy Sex neighbors weren't home and/or couldn't see what was going on in the yard next door? Or, maybe they were home and did see the bareback orgy occurring next door, and just didn't care (it is Vegas, after all).
Nothing better than being creampied in the great outdoors, right?
The cast today appears to feature returning hung tops Eli Wilson, Ricky Larkin, and Cameron Taylor, but while they're in the photos, I can't make any of them out in the video. Also, I can't exactly tell who the bottoms are, but I think one of their names might be Roman Blake.
Part of this orgy is outside, but then there are other guys fucking inside, too. It's dark, so it's hard to tell who's who, but I think the top on the left is Michael Del Ray, and that's Ricky fucking someone on the right: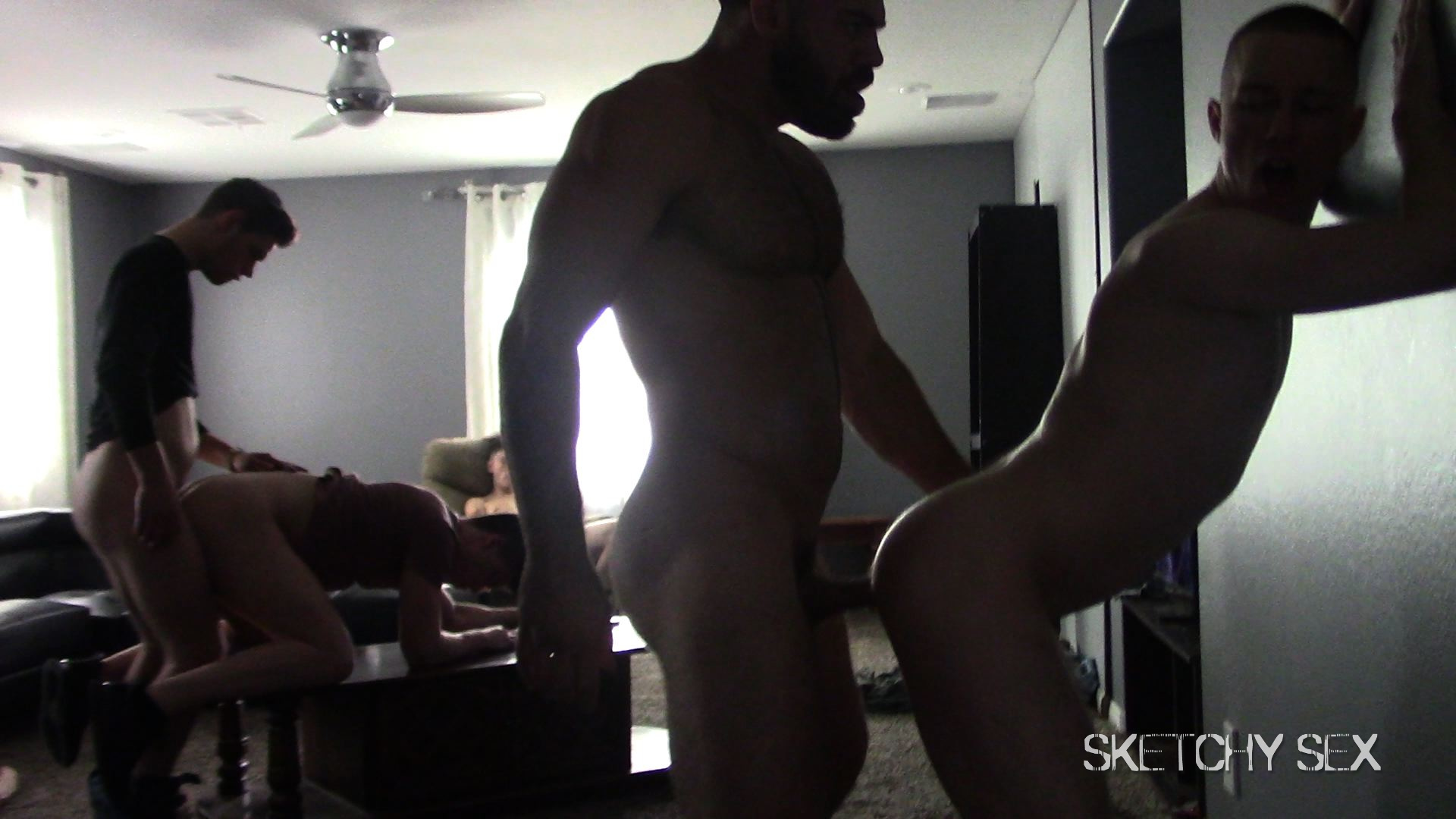 Not sure what the hell is going on here, tbh: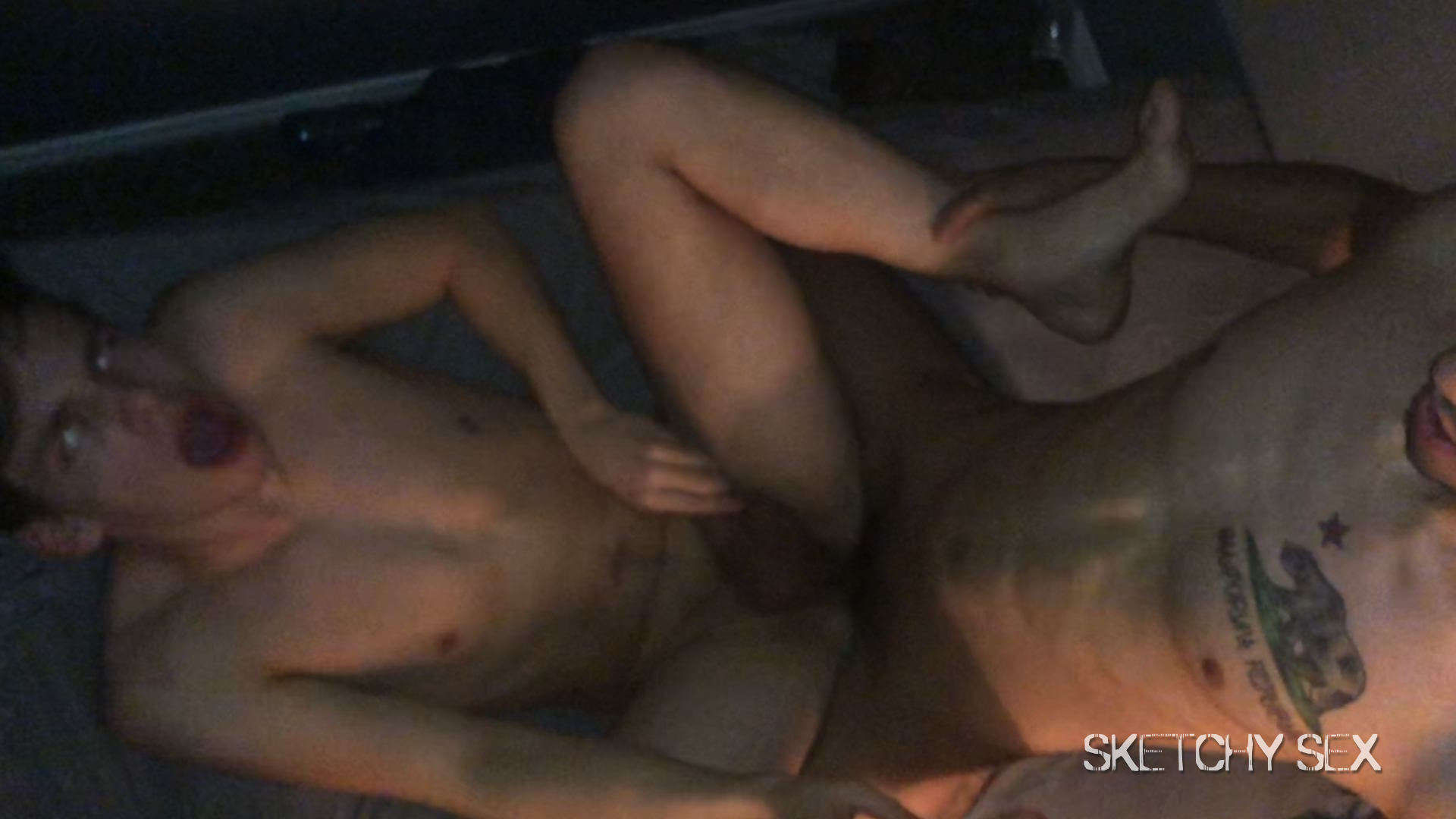 Trailer (watch full scene here):
[
Sketchy Sex: Ricky Larkin, Michael Del Ray, And Cameron Taylor's Outdoor/Indoor Bareback Orgy
]