Sketchy Sex Returns After A Three-Week Hiatus, And Someone Named "Cum Pig" Is Pooping Out Loads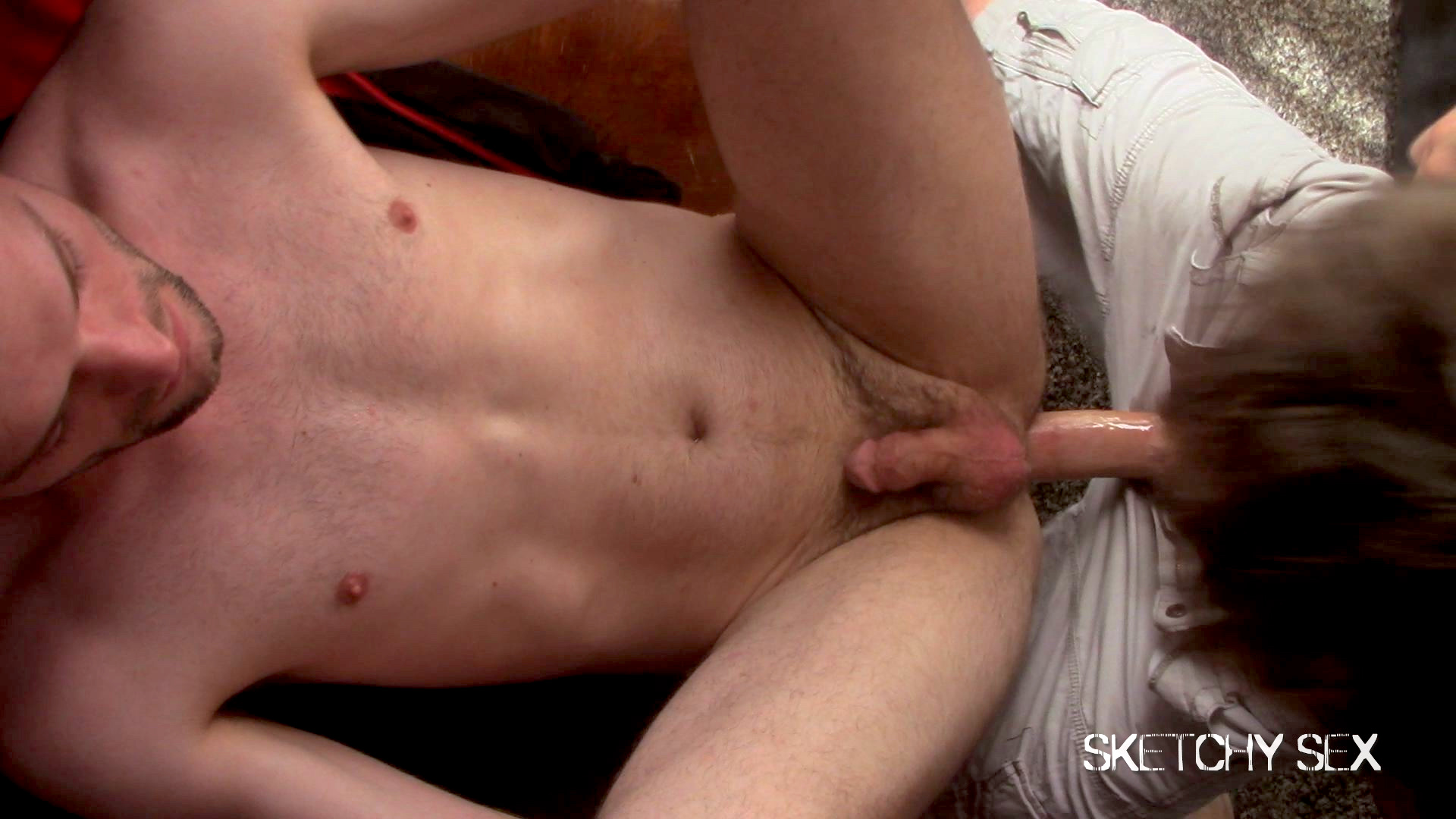 After not being updated for three weeks, I was starting to worry that Sketchy Sex might've been shut down (either by the state of Nevada health department, or maybe one of their neighbors finally did call the cops), but good news: The sex addicts are back today.
In the new Sketchy Sex update released today, it does look like all the bareback orgy enthusiasts had to move to a new apartment, so maybe they got evicted from the last place? Either way, there's a new home for destitute cum dumps and the tops who love them, so if you've been longing to see more anon bottoms being gangbanged on wooden coffee tables and bare mattresses, enjoy:
Actually, I take that back. Not all of the bottoms are anonymous. The one being bred today actually has a name, and that name is Cum Pig.
Cum Pig is apparently so fond of his name (who wouldn't be?) he had it tattooed on his ass: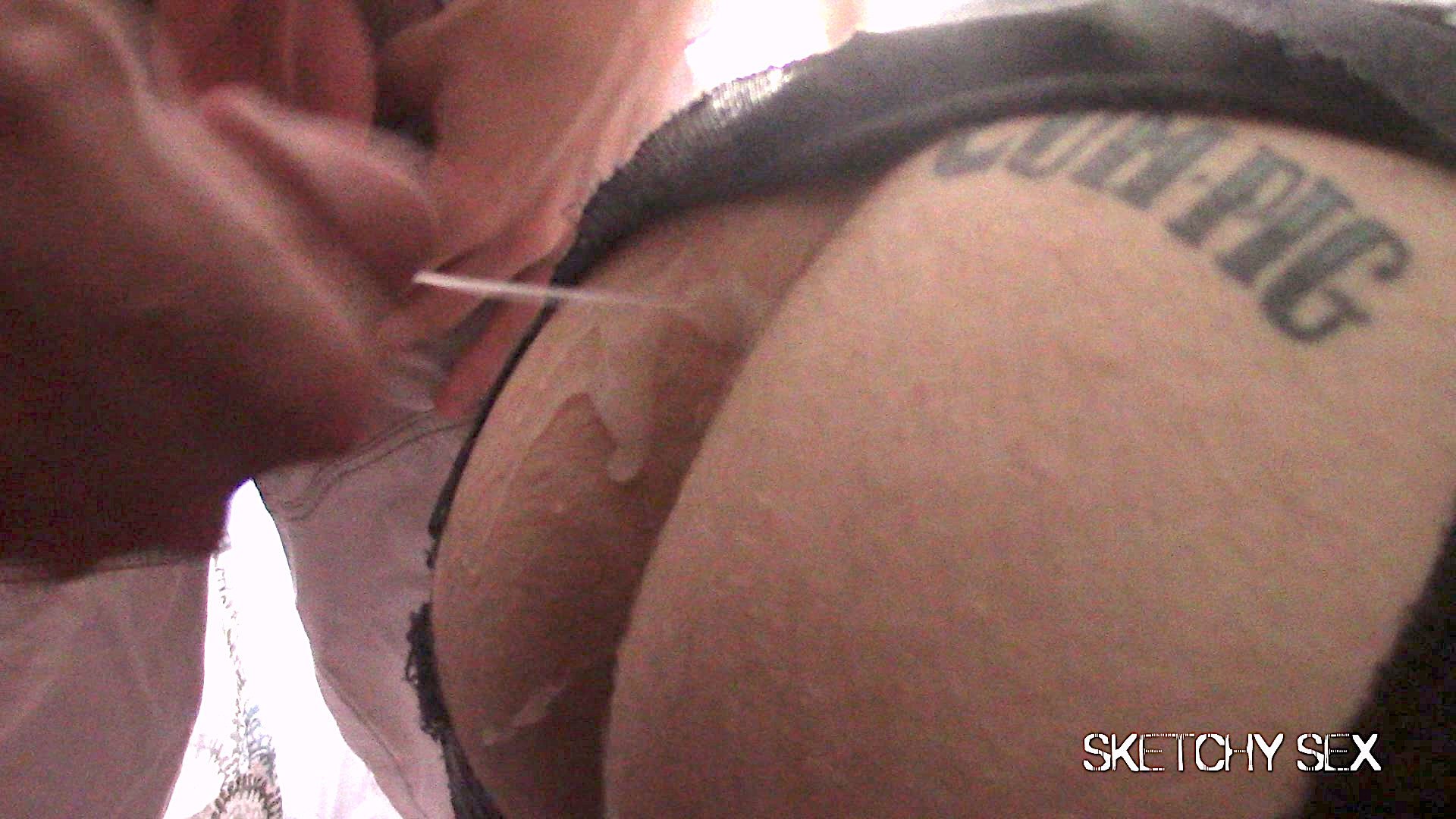 Throughout the scene today, Cum Pig poops out multiple creampies, presumably from the various men who busted nuts inside of him during this orgy. (Or, who knows, he could be expelling loads from a prior orgy from the previous day. Or the previous week.)
And I oop.
Cum even posed for some photos at the end of the orgy. At least, I hope he's posing?
Not sure why he's facing the wall. Maybe it's because Halloween is right around the corner, but I'm getting some creepy vibes from Cum Pig in these pics, and I just hope everything is OK.
Blair Witch who?
Trailer for today's scene featuring Cum Pig (watch full scene here):
[
Sketchy Sex: Cum Pig Poops Out Loads
]