A Gangbang Bareback Bottom Is Eating Toilet Paper On Sketchy Sex
They must've run out of duct tape at Sketchy Sex, because now they're using toilet paper to keep a gangbang bottom quiet.
At least it's (hopefully?!) clean.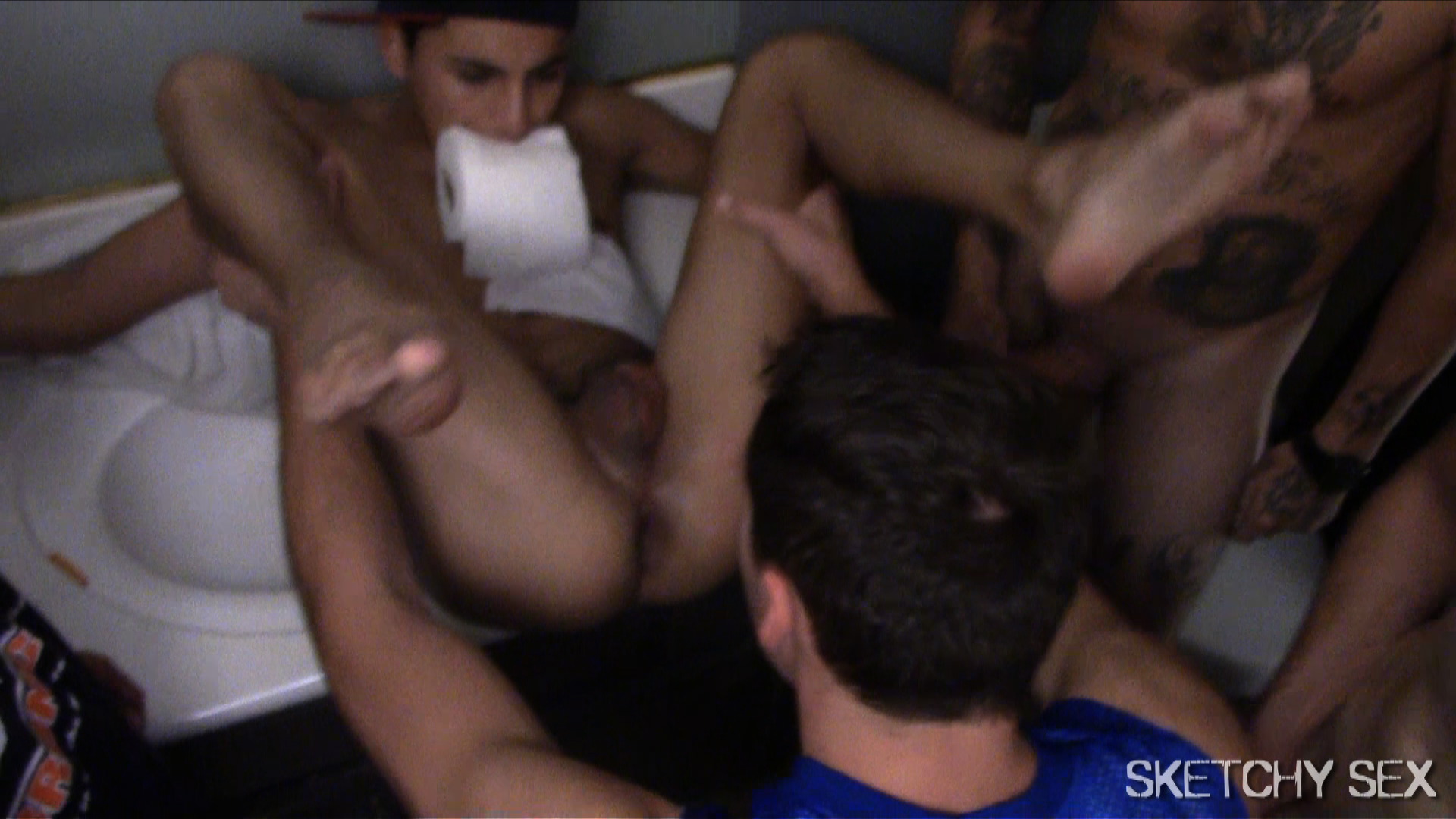 As per usual, I have no idea who any of these guys are, but performers' names aren't the point at Sketchy Sex. All that matters is everyone is really horny, and they're barebacking someone in a sink. Via Sketchy Sex:
Haven't slept in days. Just taking dick after dick. Load after load. The apartment was packed with hung dudes. All looking to blow their loads. I put my ass up for them in the bathroom. Guys were just coming and going. Dropping their loads then leaving. I didn't even know their names. I don't give a fuck. I just want their cum.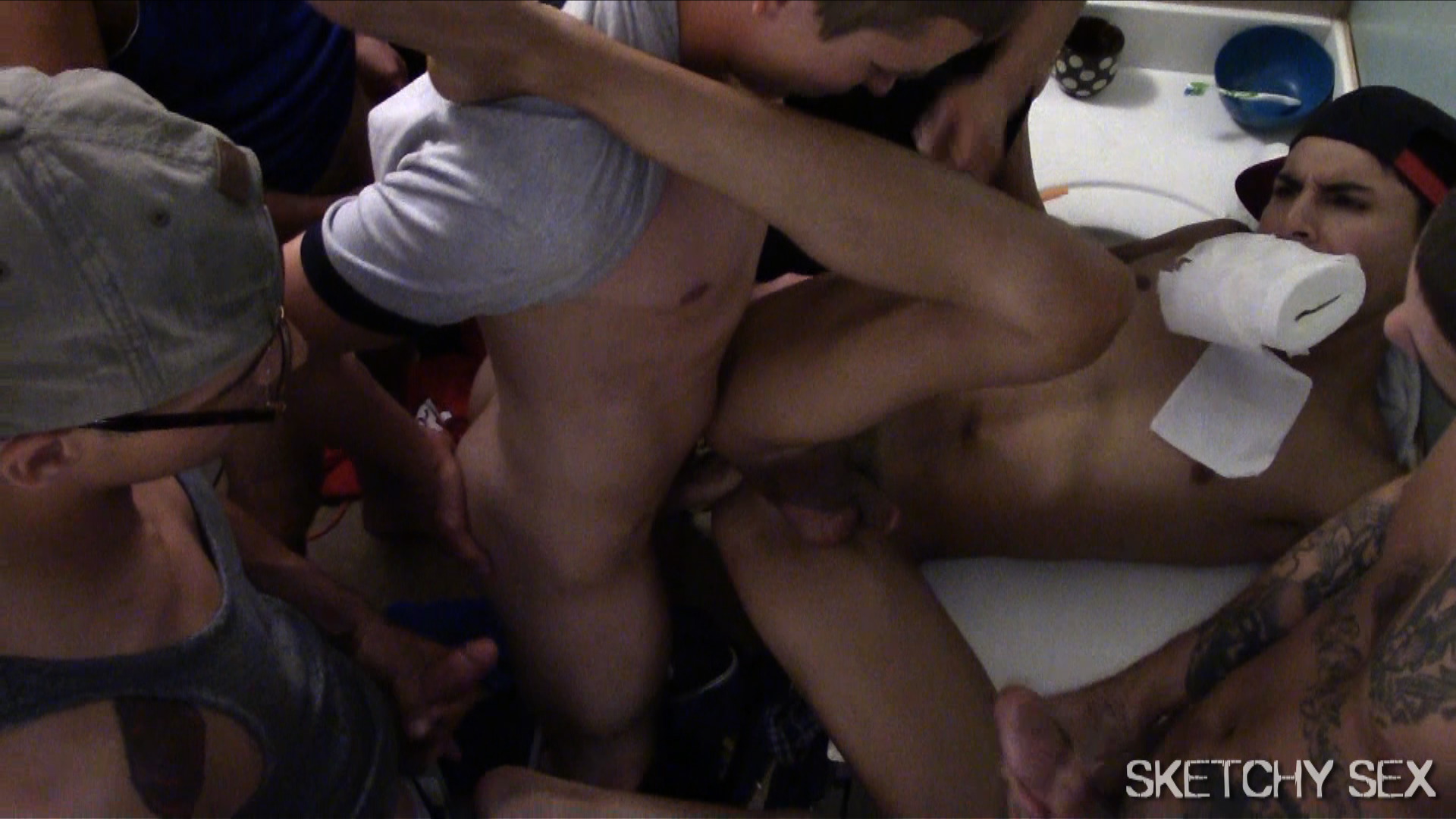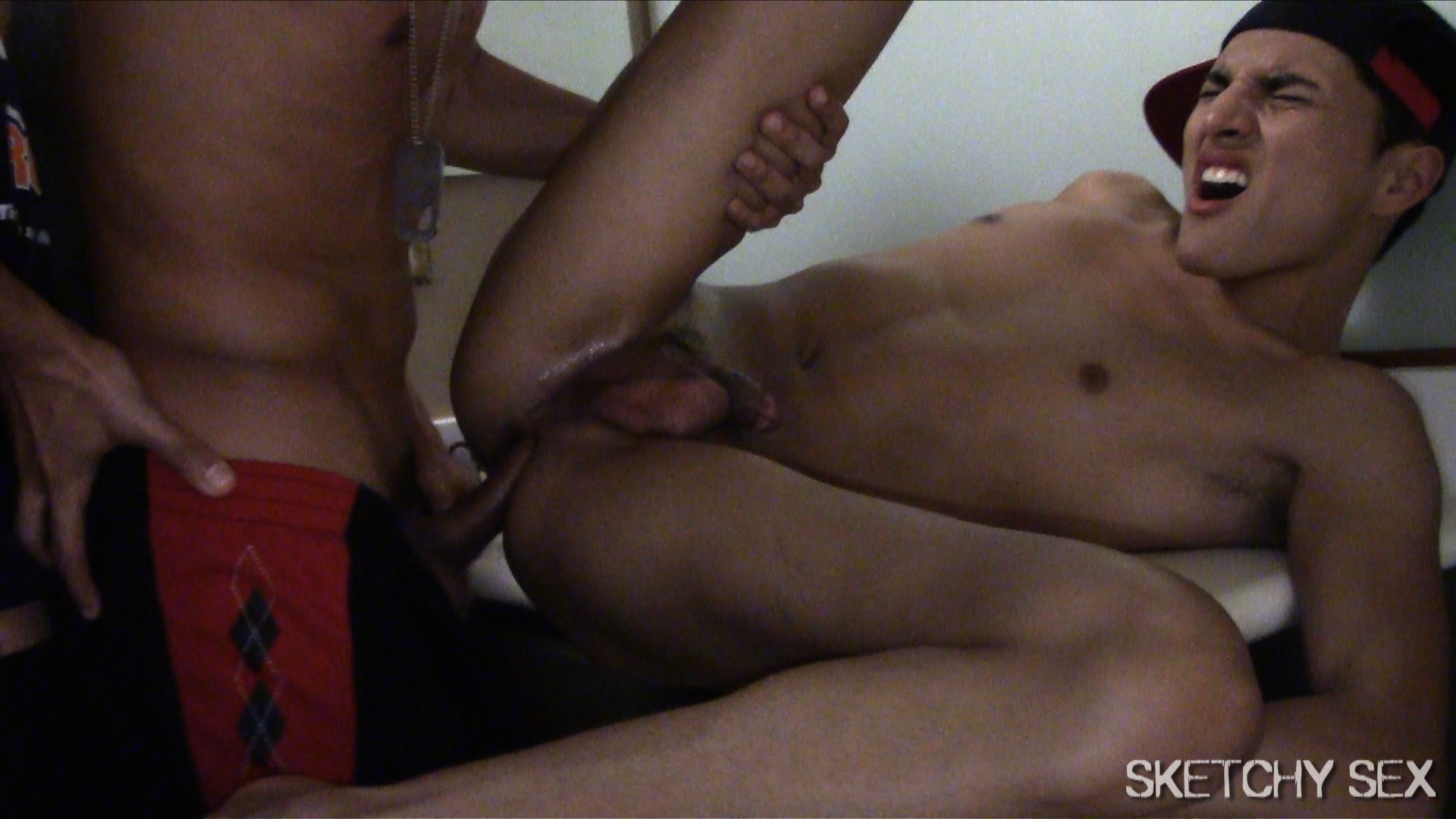 Trailer (watch full scene here):
[
Sketchy Sex: Bareback Gangbang In A Sink
]