Sketchy Sex Moved Into A New Apartment, And Now Someone Is Being Creampied On A Staircase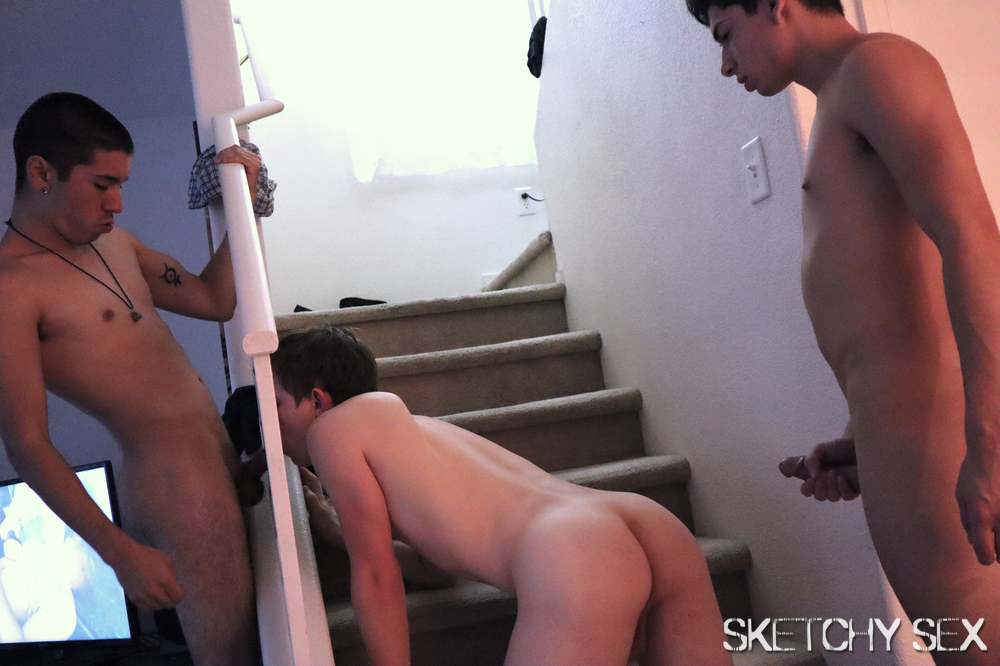 Brand new apartment, same old cum guzzlers.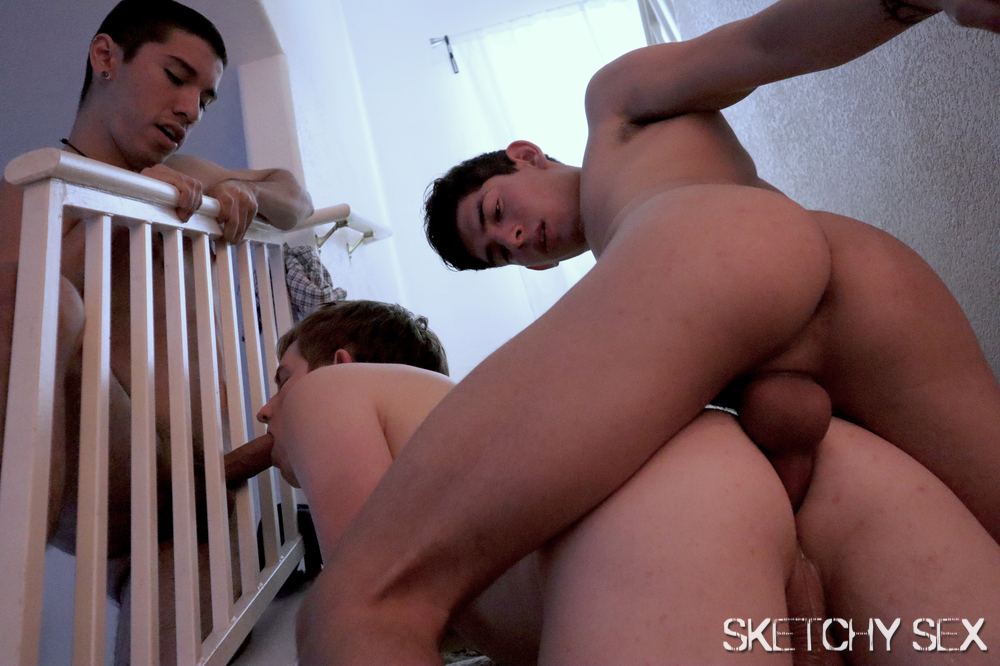 Sketchy Sex has moved into a new apartment where the sex addicts can now defile new bedrooms and furniture, and in the latest scene, the staircase appears to be the most popular place for guys to swallow cum and be barebacked. The bottom today has fun sucking cock through the banister (careful!) while being simultaneously plowed from behind.
The new apartment (which, presumably, is somewhere in Las Vegas) actually looks a little too clean to be a Sketchy Sex apartment, so hopefully they'll mess it up and throw some garbage on the floor in the next scene. Trailer (watch full scene here):
[
Sketchy Sex: Bottom Gangbanged Bareback On Staircase
]