A Floppy-Haired Slut Got Jackhammer-Fucked Bareback On A Stairway
Yes, the Sketchy Sex gay porn scenes are some of the most low-budget, poorly shot gay porn scenes on the internet. And yet, that unprofessional ratchetness and sexual spontaneity (whether it's real or not) sometimes makes them the most compelling. This new one today, simply titled "Monster Cock," is about, well, some guy with a monster cock. He roams around the Sketchy Sex house and just starts barebacking guys wherever he finds them.
First, he finds one slut who records their bareback fuckfest with the help of a mirrored closet (how classy):
Then, the guy with the monster cock finds another whore on the stairway and, naturally, barebacks him right there.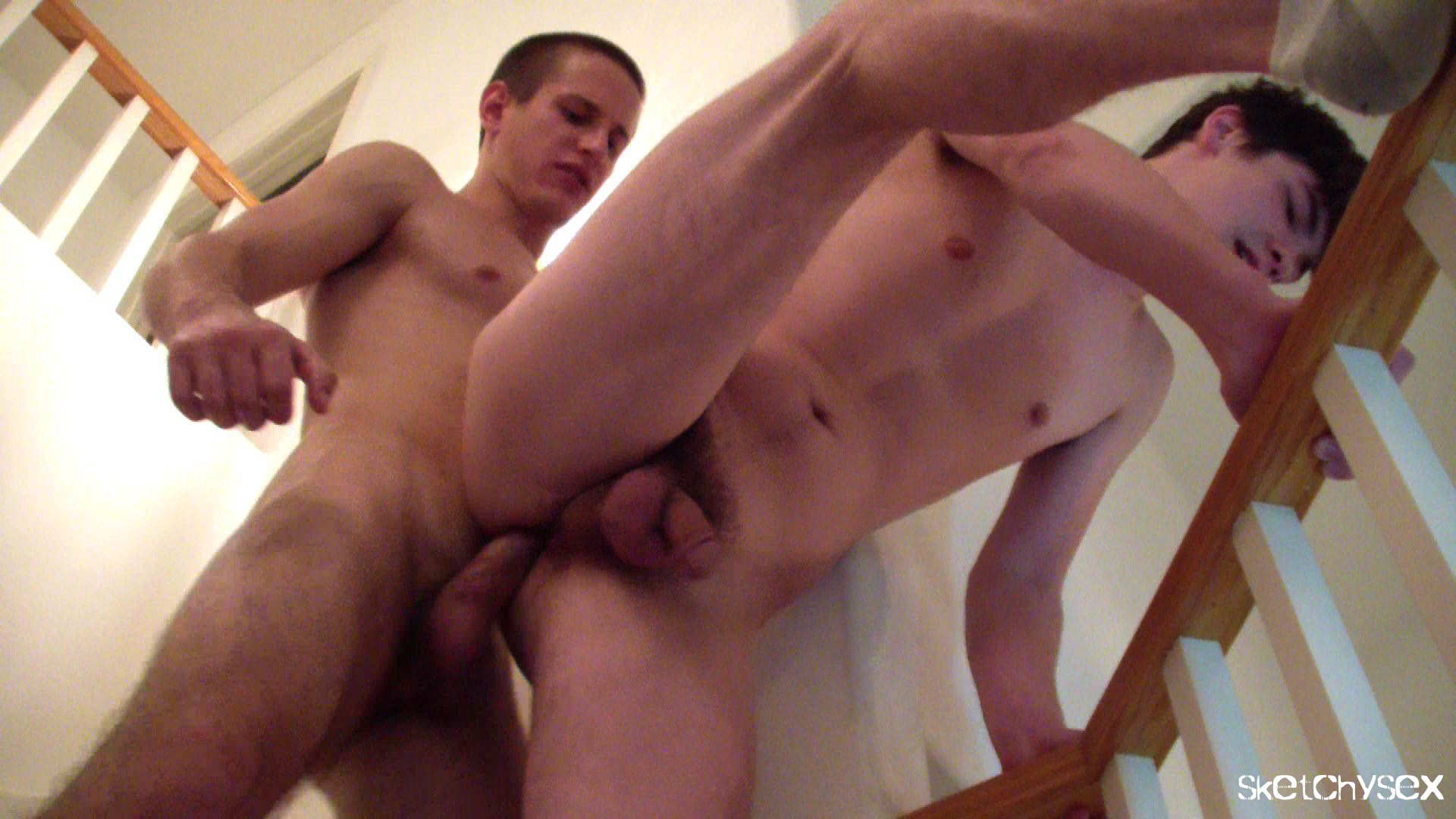 If getting fucked by a random monster-cocked guy on the stairs is your thing, here's a clip (watch full video here):
[
Sketchy Sex: Monster Cock
]