Austin Armstrong Makes His Topping Debut Barebacking His Own Father: "Fuck Me Like I Fuck Your Mom!"
It's a historic day at the FamilyDick house, as son Austin Armstrong uses his "big boy dick" to do something he's never done before: Fuck his own father. Daddy Jacob Armstrong initiates the fuckfest (as usual) after he catches son Austin jerking off to a sex tape. And, because this is FamilyDick, that sex tape is, of course, a home movie of Austin's dad fucking Austin's mom.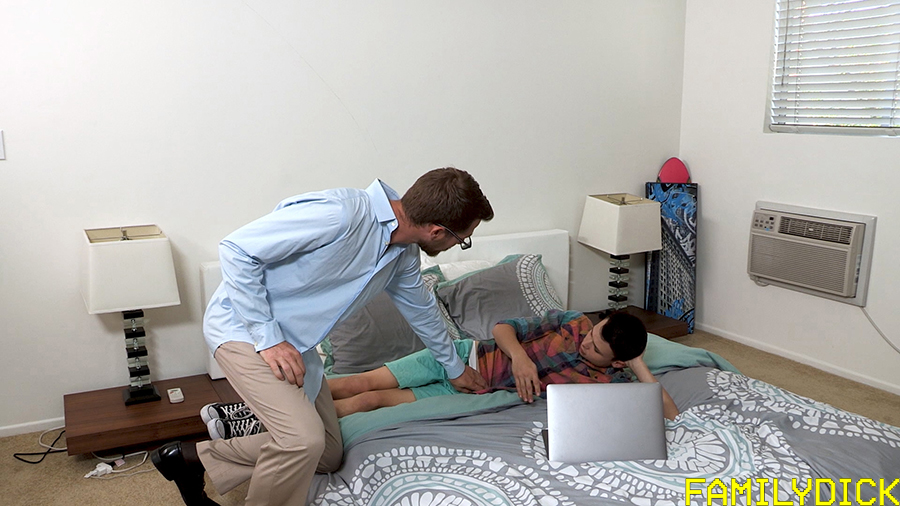 Only in gay porn in 2018 could someone jerking off to the sight of their own parents having sex be considered normal. What happens next, however, is somewhat surprising, as Austin makes his topping debut by fucking his dad bareback.
Did you ever think you'd see a gay porn scene where someone says, "That's it, son, fuck me like I fuck your mom!"?
This is at least the seventh scene for Austin and Jacob, and there's another big surprise at the end of their latest fuckfest.
Right after Austin creampies his own father at the end of the clip below, we see what I think we knew would happen eventually: The mom comes home, and it looks like son and dad are about to get caught. The clip cuts off at that point, and we don't get to see what (if anything) happens, but I've felt all along that things weren't going to end well for the Armstrong family. This could be the beginning of the end for gay porn's most beloved (and most twisted) powercouple.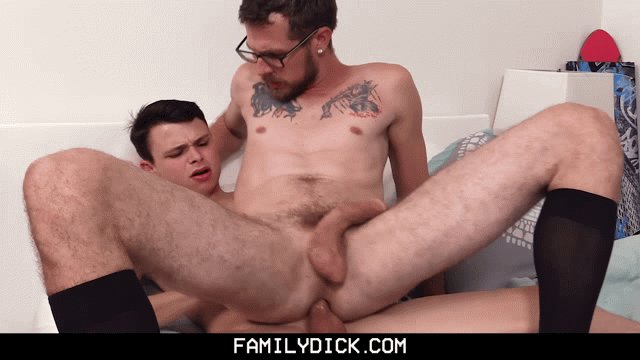 Trailer (watch full scene here):
[
FamilyDick: Austin Armstrong Fucks Jacob Armstrong
]