WATCH: Step Son Vadim Black Fucks His Step Dad Dennis West Bareback
Men.com is the leader in gay porn featuring family members having sex with each other, so it was only a matter of time before that theme would trickle down to sister site (lol) JuicyBoys.com.
Yes, if you liked "Your Dad's Gay," "Son Swap," "My Brother In Law," "Daddy's Workplace," and all 8,000 parts of the now legendary "Stepfather's Secret," you will love the new JuicyBoys.com bareback series starring Vadim Black and Dennis West, "I Bred My New Step Dad."
Vadim Black and Dennis West already worked together when they double-penetrated Johnny Rapid raw a couple months ago, but Vadim didn't fuck Dennis in that scene. And, this is the first time that Dennis West has been barebacked and creampied since his Sean Cody days. Welcome back to taking loads, Dennis!
Note that this is called "I Bred My Step Dad Part 1," which means that more step dads will be fucked raw by their step sons in future episodes. (Or, they'll just keep using Dennis West and have different step sons fuck him raw and creampie him? Stay tuned.)
Regardless of how you feel about step sons fucking their step dads, if you were the son in this situation, wouldn't you feel kind of bad for fucking your mom's husband?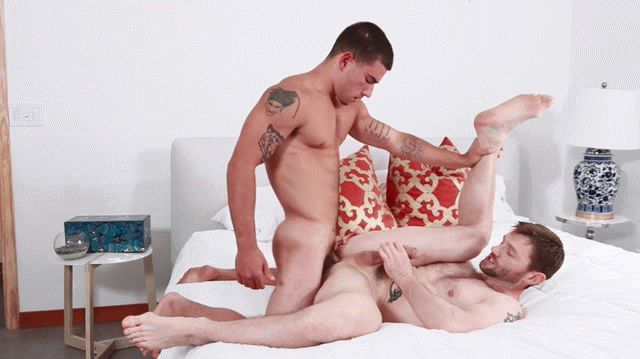 Trailer (watch full scene here):
[
JuicyBoys.com: Vadim Black Fucks Dennis West Bareback
]
AND:
Quick reminder of the last time Dennis West (a.k.a. Sean Cody's Dennis) was barebacked and creampied, courtesy of Sean Cody's Randy in July, 2014:
[
Sean Cody: Randy Fucks Dennis Bareback
]