WATCH: Spencer Locke's Giant Earring Swings Back And Forth While Being Fucked By Brian Gibson's Big Dick
Two of 8teenBoy's best versatile twinks are flip-fucking raw in the studio's new update, with Brian Gibson and Spencer Locke taking turns on each other in a duo scene titled "Packed."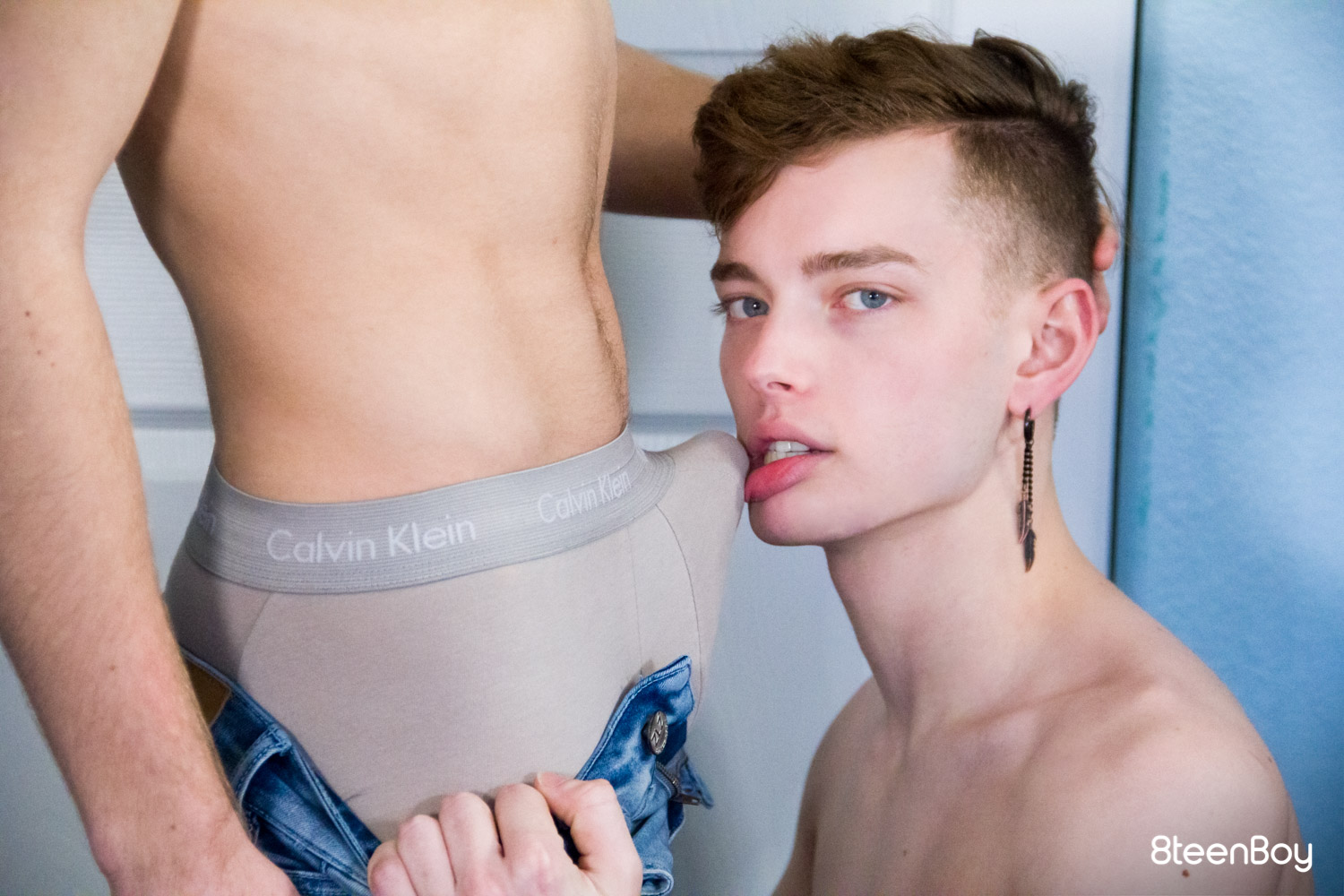 And, just like in his last scene, Spencer Locke's dangling earring has a fun cameo in this fuckfest, as the giant piece of jewelry swings back and forth first while Spencer is fucked from behind by Brian, and then when they switch and Spencer is slamming Brian: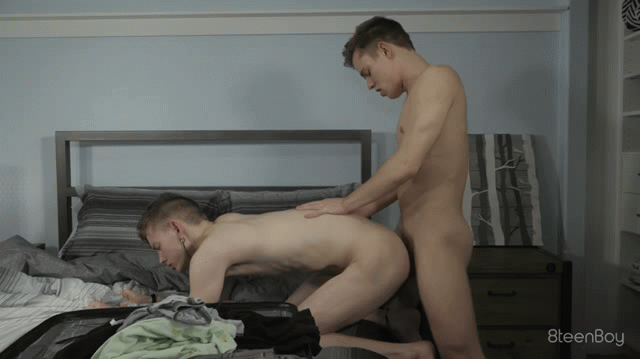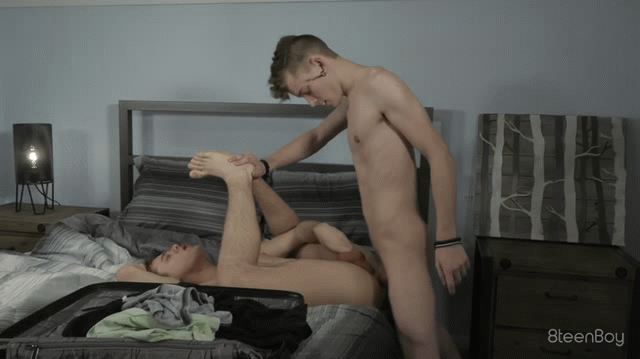 Well, I tried to not let it get to me in the previous scene, but the earring is officially distracting for me now! It's clearly here to stay, so I guess I better get used to it?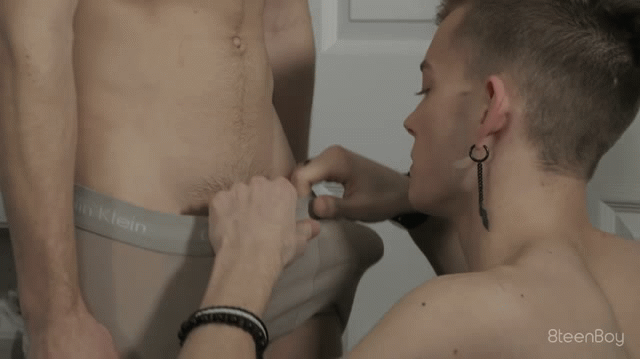 Honestly, as cute as Spencer is, I can't stop thinking about the earring?
Actually, the one thing (well, two things) that can distract from the earring? Spencer Locke's beautiful blue eyes:
Also, this position below is much better, as the earring sort of fades into the pillow, and there's nothing to distract from the hotness of Brian's cock pumping in and out of Spencer: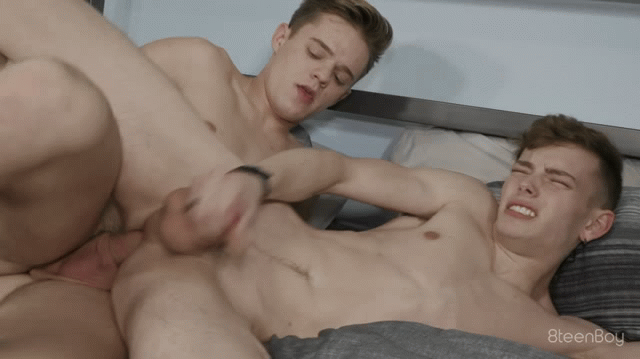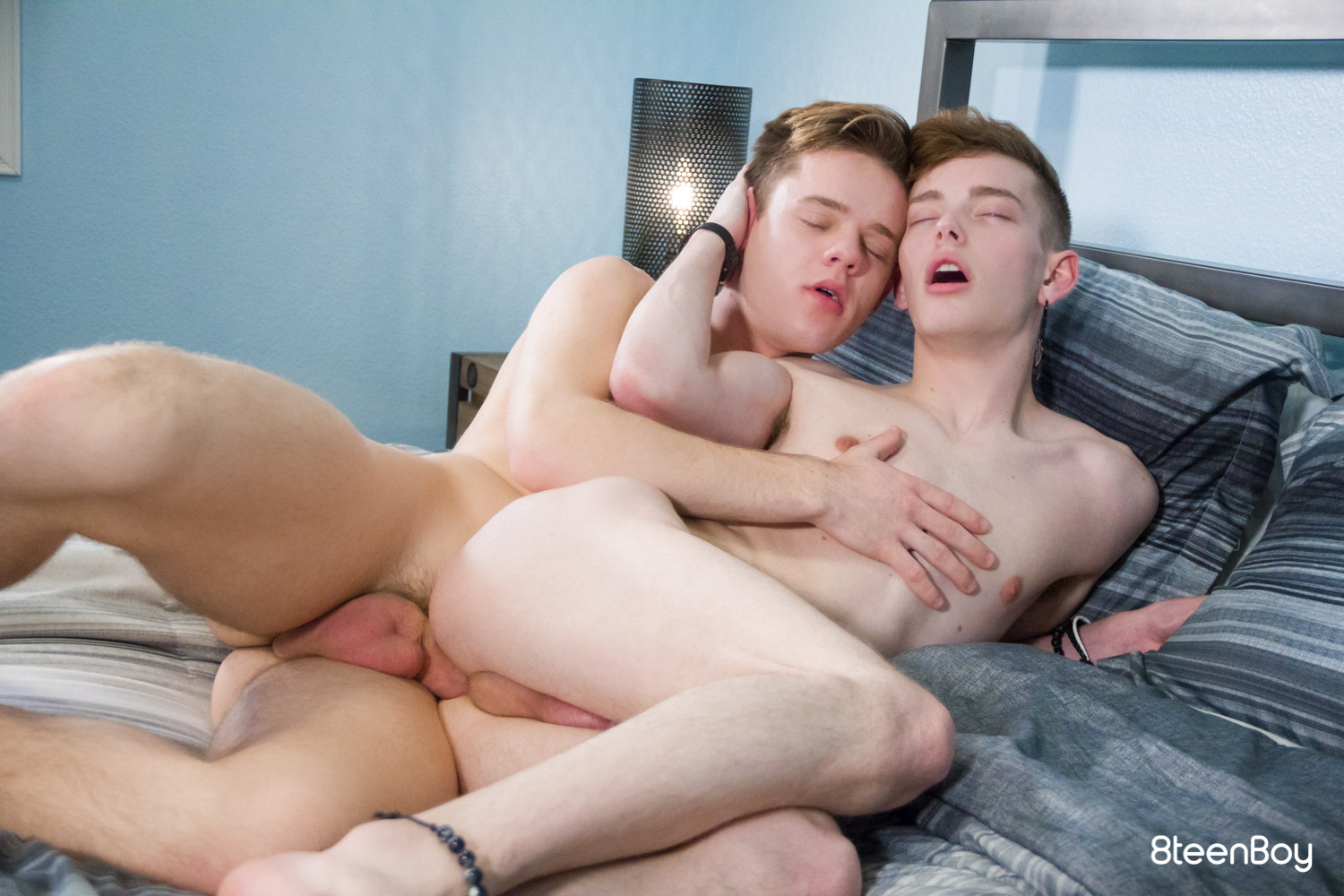 My earring issue aside, this is really good, and here's the trailer (watch full scene here):
[
8teenBoy: Spencer Locke And Brian Gibson Flip-Fuck Bareback
]