Spikey Dee Sucks His AND Joey Mills' Huge Cocks Simultaneously In Epic Self-Suck Gay Porn Scene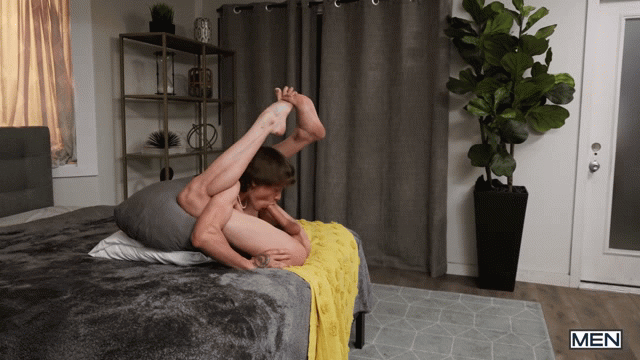 Men.com has released some of the worst gay porn scenes of 2023, and yet, today, they've released one of the best gay porn scenes of the year? That might sound crazy, but it's true. The only thing crazier is what actually happens in this gay porn scene, which cements Spikey Dee's status as one of the best newcomers of 2023, as he gives one of the greatest performances of the year while self-sucking his own cock: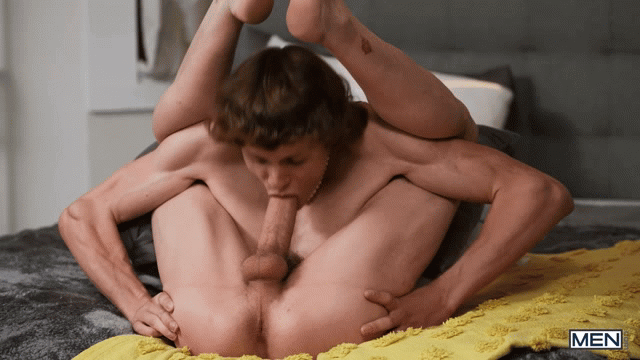 Joey Mills is left speechless when he walks in on Spikey's self-suck session, but you'll never guess what happens next…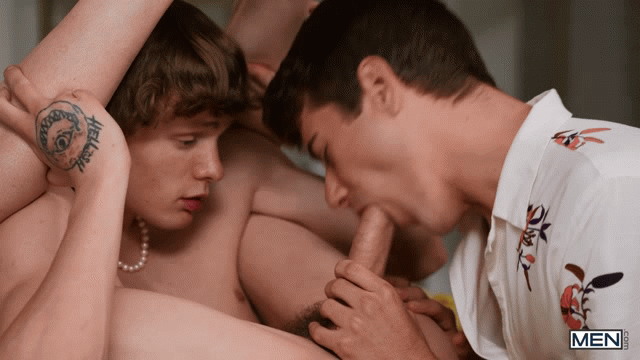 Deep-throat king Joey Mills can't help but want to get a taste of Spikey Dee's dick, so he joins the party to suck Spikey's cock with him.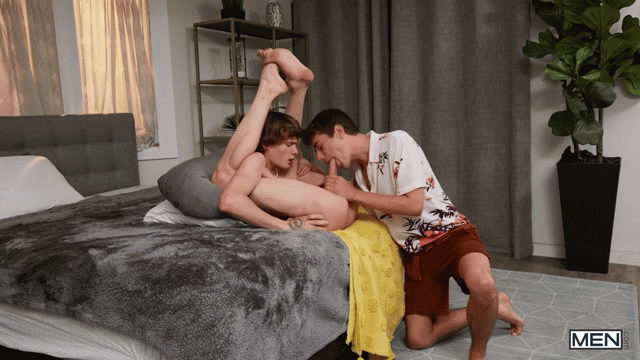 Sharing is caring.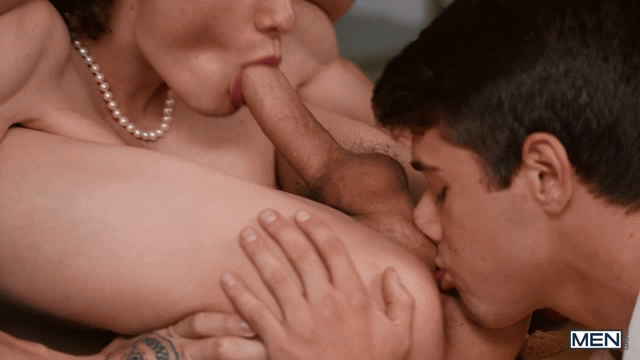 Thanks to their combined skills, this is some of the best gay oral sex ever filmed.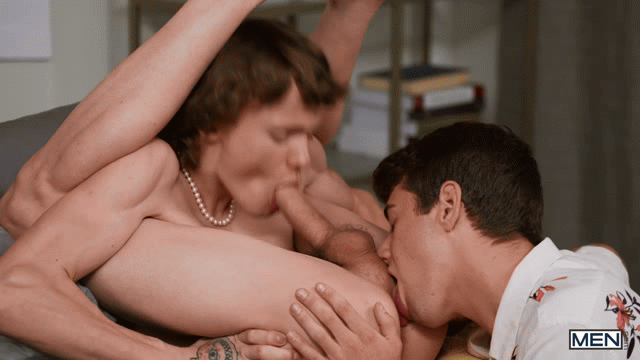 Fans of romance will also be pleased to see some passionate kissing, once that huge fucking dick isn't in the way:
But wait, there's more! Spikey Dee does the unthinkable and somehow manages to simultaneously self-suck himself AND Joey Mills' fat cock at the same damn time:
I'm sure it's happened before, but off the top of my head, I can't remember ever seeing anything like this in gay porn?
After several minutes of cock sucking, it's of course time for fucking. And yet, there's still more sucking! Spikey Dee sucks on Joey Mills' cock while pumping his cock into Joey's ass:
Legends, honestly.
Joey Mills has a trick of his own to show off at the end of the scene when he cums in his own mouth while being fucked upside down: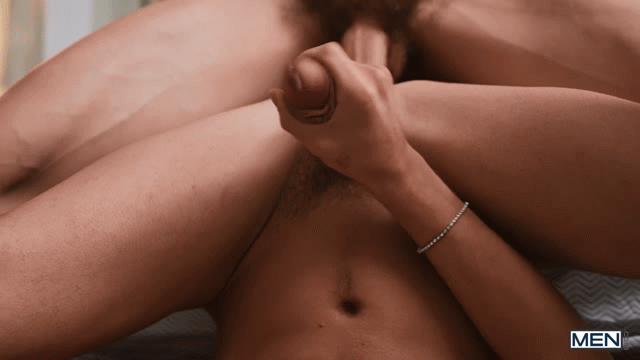 One hole being filled with cum is of course not enough for Joey, so Spikey busts his nut in Joey's ass: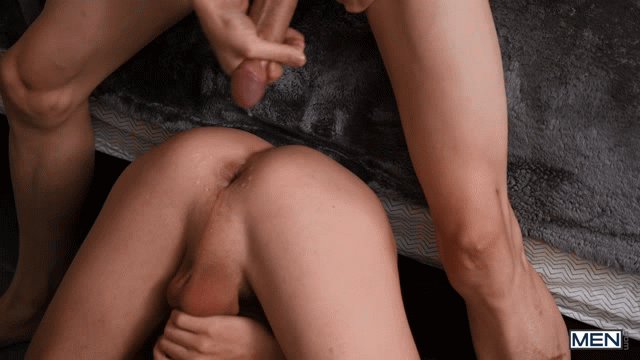 Photos of Joey Mills and Spikey Dee in the best Men.com scene of 2023: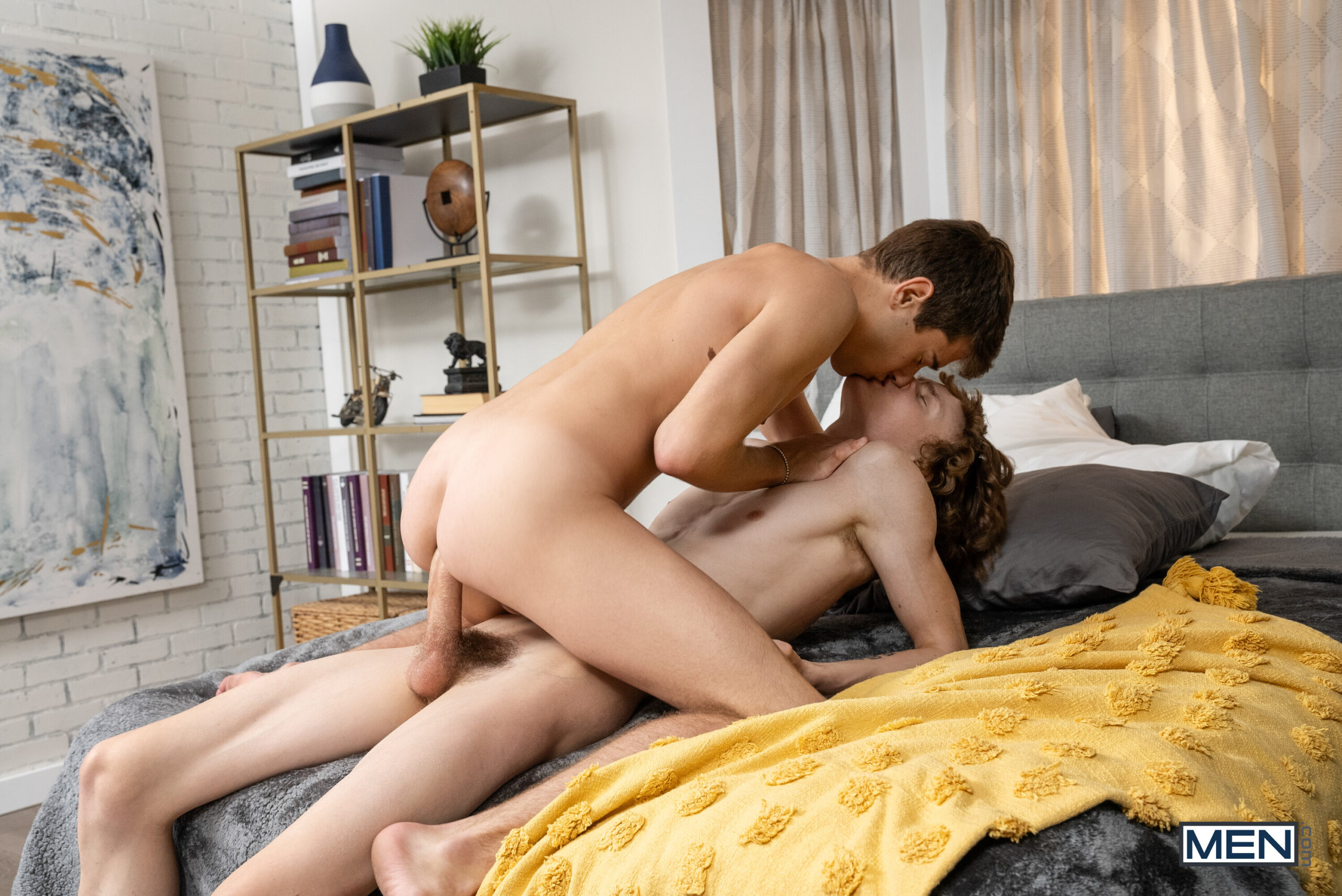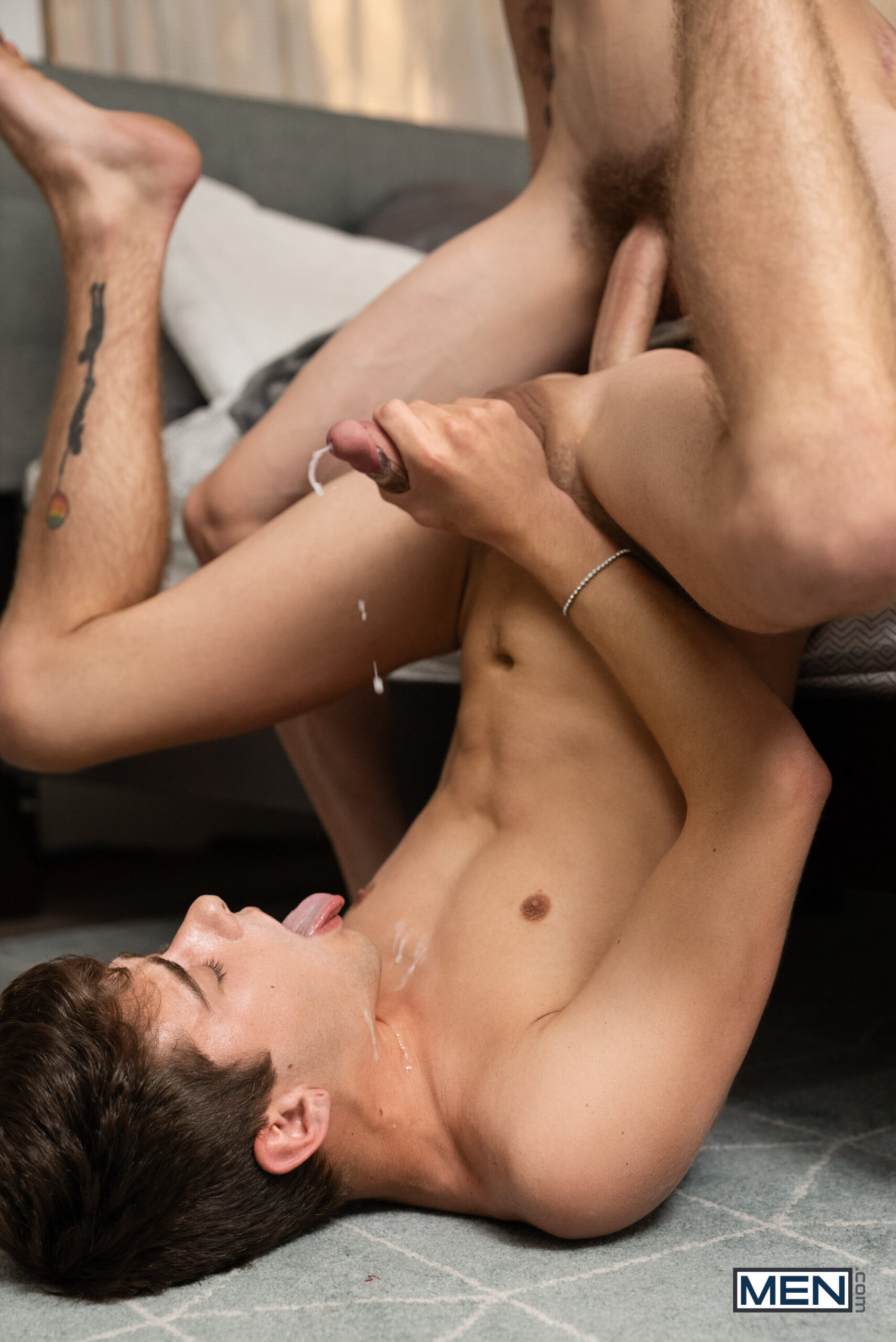 Trailer (watch full scene here):
[
Men.com: Spikey Dee Fucks Joey Mills Bareback
]