FamilyDick Step Dad Scolds Son For High Heating Bill, Then Feeds Him His Cum
A non-creepy FamilyDick scene that doesn't really suggest that actual blood-related family members are fucking, and that doesn't really exploit the younger model's age?! That's what happening today on FamilyDick, as a step dad and step son argue over their apartment's heating bill, and then end up having gay sex (of course).
There's, of course, a fearful mention of the mom finding out, but other than that, this scene is fairly tame! Not everything on FamilyDick has to be totally gross, I guess.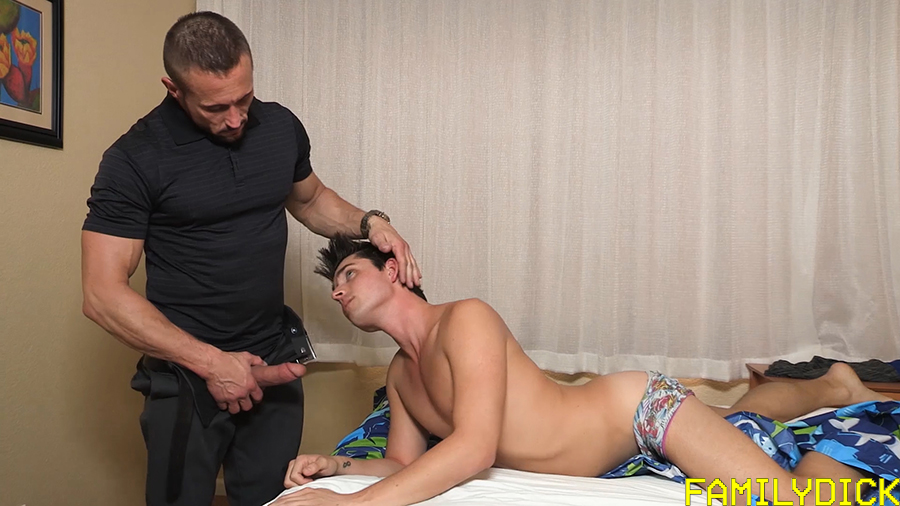 The other thing that's different about this FamilyDick scene is that there's no actual butt fucking, and the step dad and son limit their affair to oral sex only:
As the weather gets colder, the temptation to turn up the heat gets harder to resist. Especially if it means walking around in nothing but your underwear. This horny stepdad wouldn't mind the sight of his scantily clad boy if he didn't have to deal with the bill each month. As payback, he decides the teen needs to pull his weight—by taking a throat full of cock and a mouth full of cum!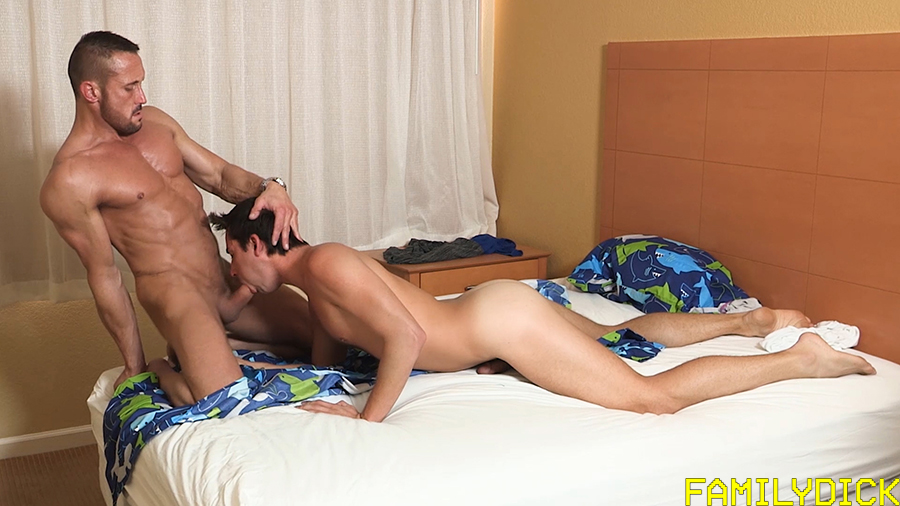 We're always focused on the pseudo incest in these scenes, and that's obviously an issue, but let's not forget that this husband is also completely destroying this family, and his wife's relationship with her son. Having your wife's son swallow your cum is a sure sign that your marriage is pretty much doomed, tbh.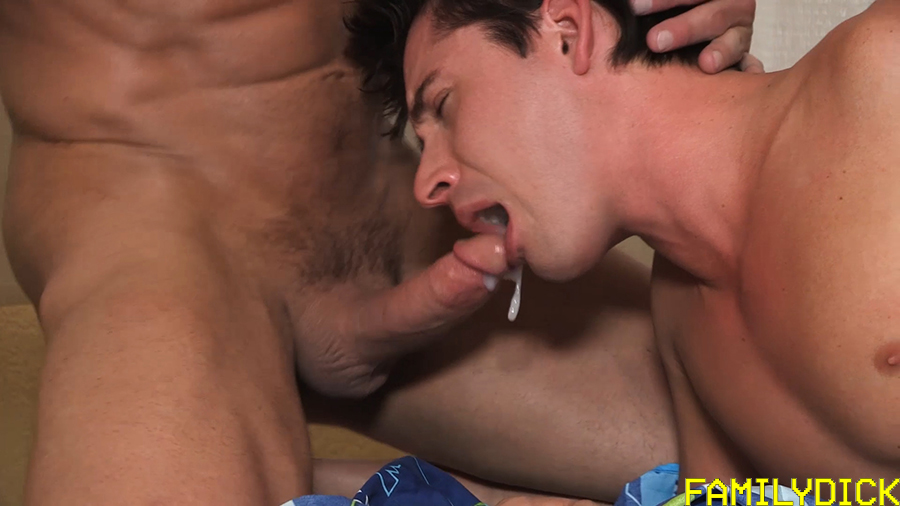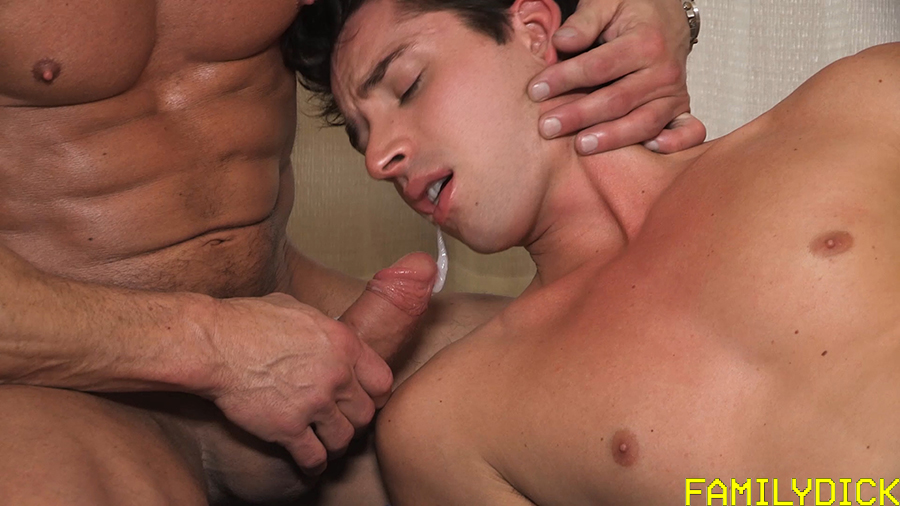 Here's newcomer Teddy Byers sucking his step father Todd Byers' (a.k.a. Myles Landon) cock. Trailer (watch full scene here):
[
FamilyDick: Myles Landon And Teddy Byers
]