DP Scene Of The Summer: Steven Angel's Ultimate Double-Penetration Fourgy With Tops Tommy Dreams, Gaucho, And Axxl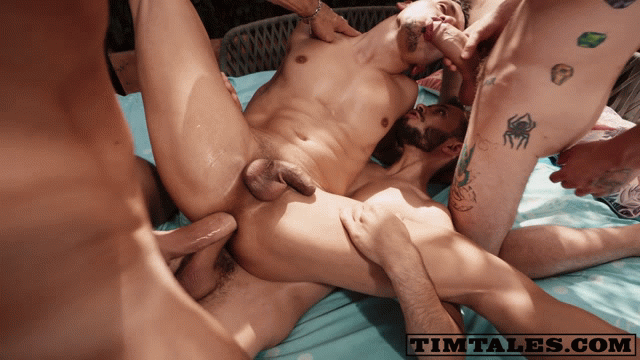 Fans of extreme double-penetration gay porn scenes are in luck this weekend, as TimTales just released a DP fourgy starring powerbottom Steven Angel, who's fucked simultaneously by two humongous cocks for nearly the entire anal portion of the video.
Steven Angel is only penetrated by just one cock in the first couple minutes of the fucking, and even then, he makes sure to suck and stroke the other two cocks waiting in the wings, as seen here: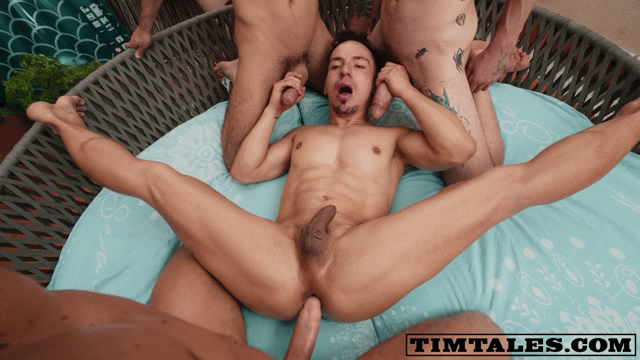 After briefly being fucked by just one cock at a time, the scene turns into a non-stop DP session, and Steven Angel's hole is decimated by dueling donkey dicks for nearly 12 minutes straight.
Steven Angel's tops are Gaucho (the one with the huge cock, as seen on the right in the photo directly below), Axxl Mart (the other one with the huge cock and all the crazy tattoos), and Tommy Dreams (the one who is my imaginary husband).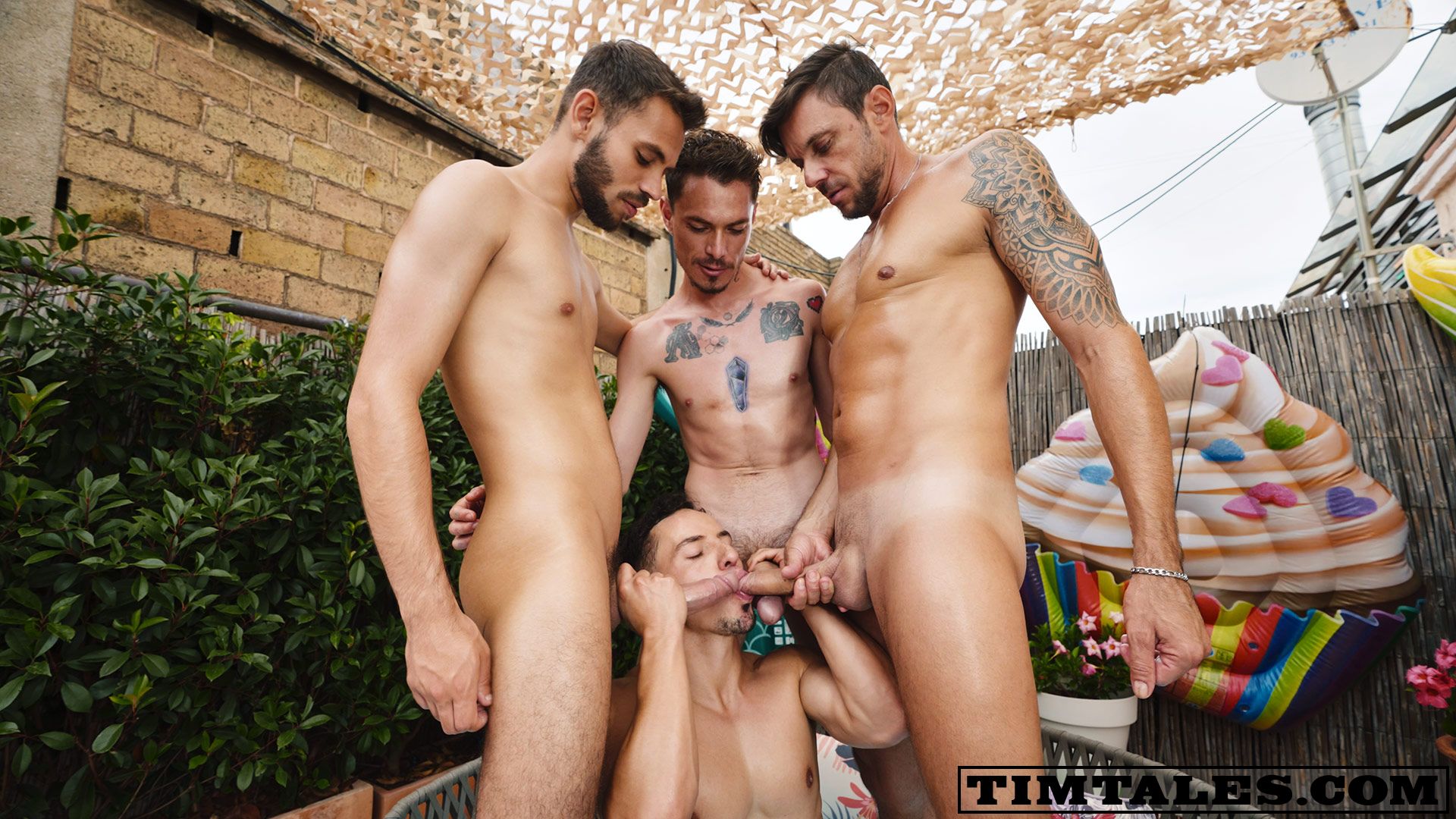 As the leader in gay porn fourgies and DPs, TimTales never fails to disappoint, and this one even has a bit of romance as the tops make out while Steven sucks on all of their cocks:
Complainers, take note: See, there is kissing in TimTales scenes!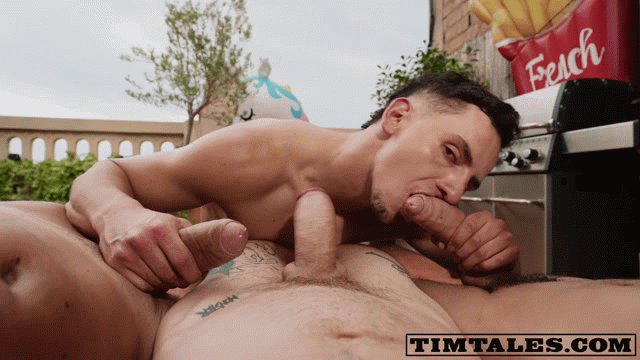 Gotta suck 'em all!
And, of course, no fourgy would be complete without the lucky bottom taking his tops' massive cum facials:
More photos from the greatest fourgy of the summer: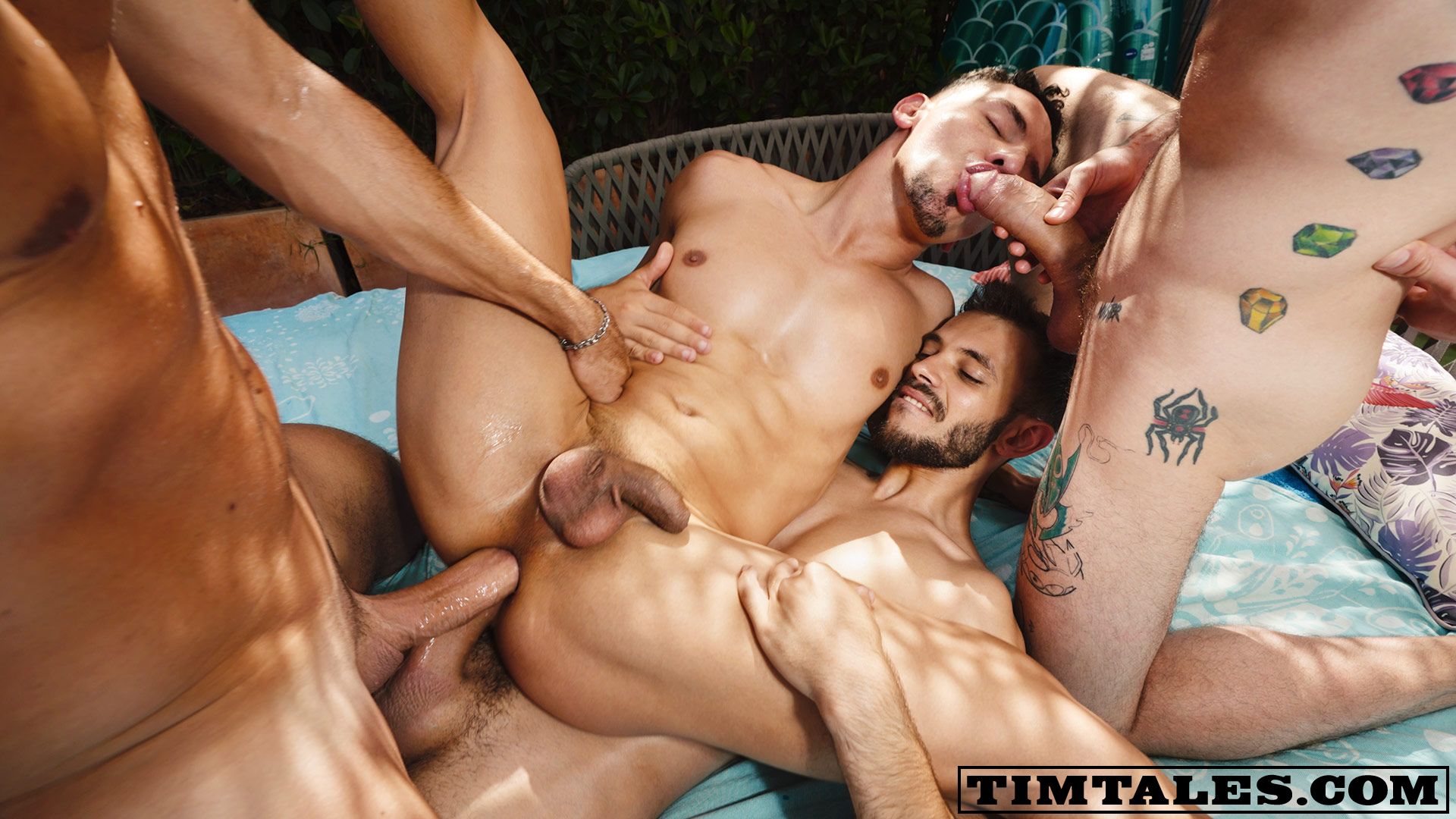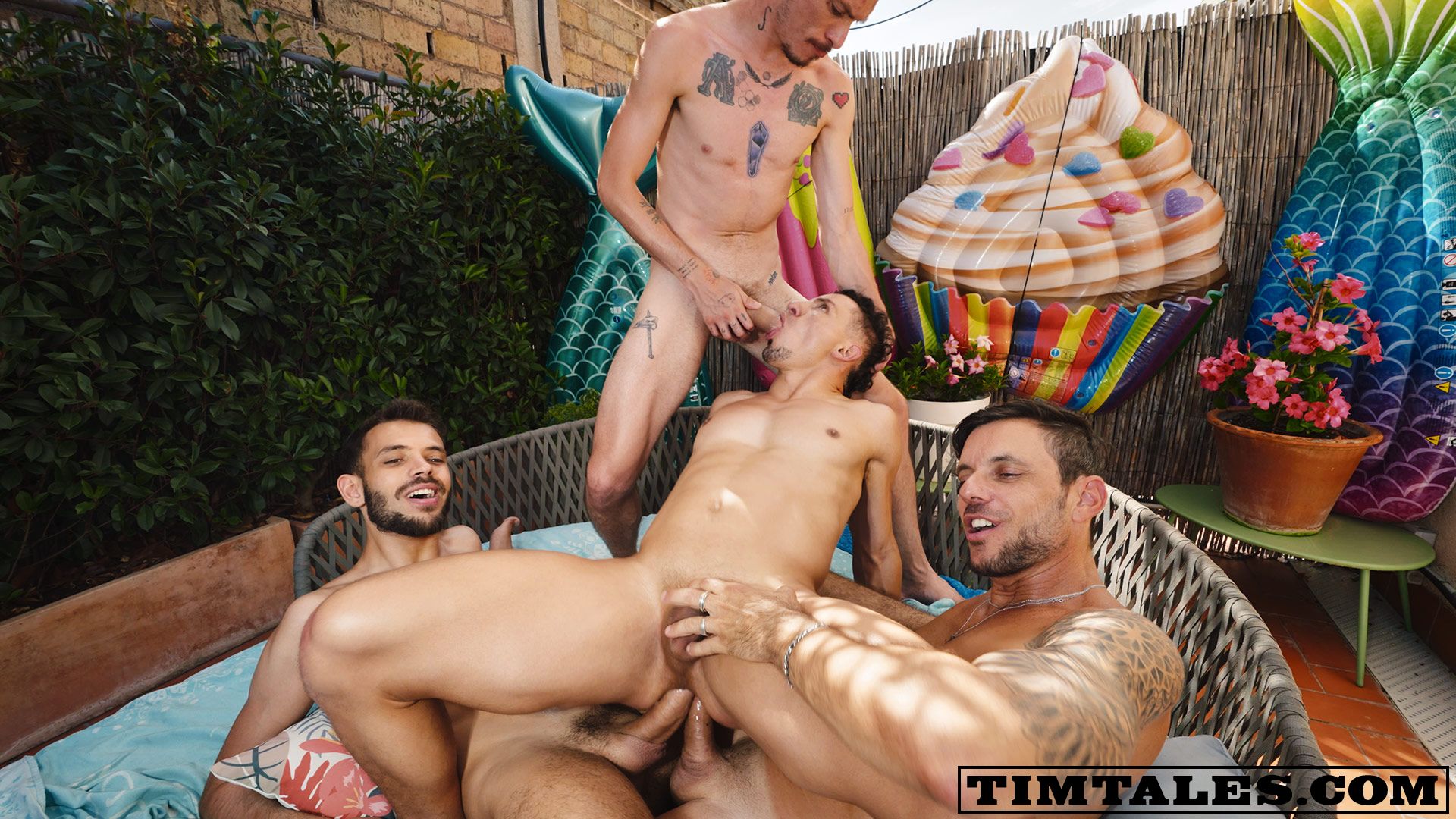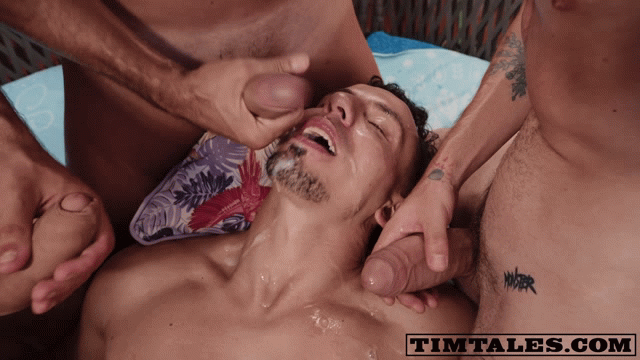 Trailer (watch full scene here):
[
TimTales: Tommy Dreams, Axxl Mart, And Gaucho Double-Penetrate Steven Angel Bareback
]