Exclusive: Gay Porn Newcomer Steven Lee Talks Forecasting The Weather, Fucking On Camera, And More
Gay porn newcomer Steven Lee was a featured "Newcomer To Watch" earlier this month, and now it's time to get to know him a little more in this Str8Up exclusive Q&A. Thanks to Steven for taking the time to chat!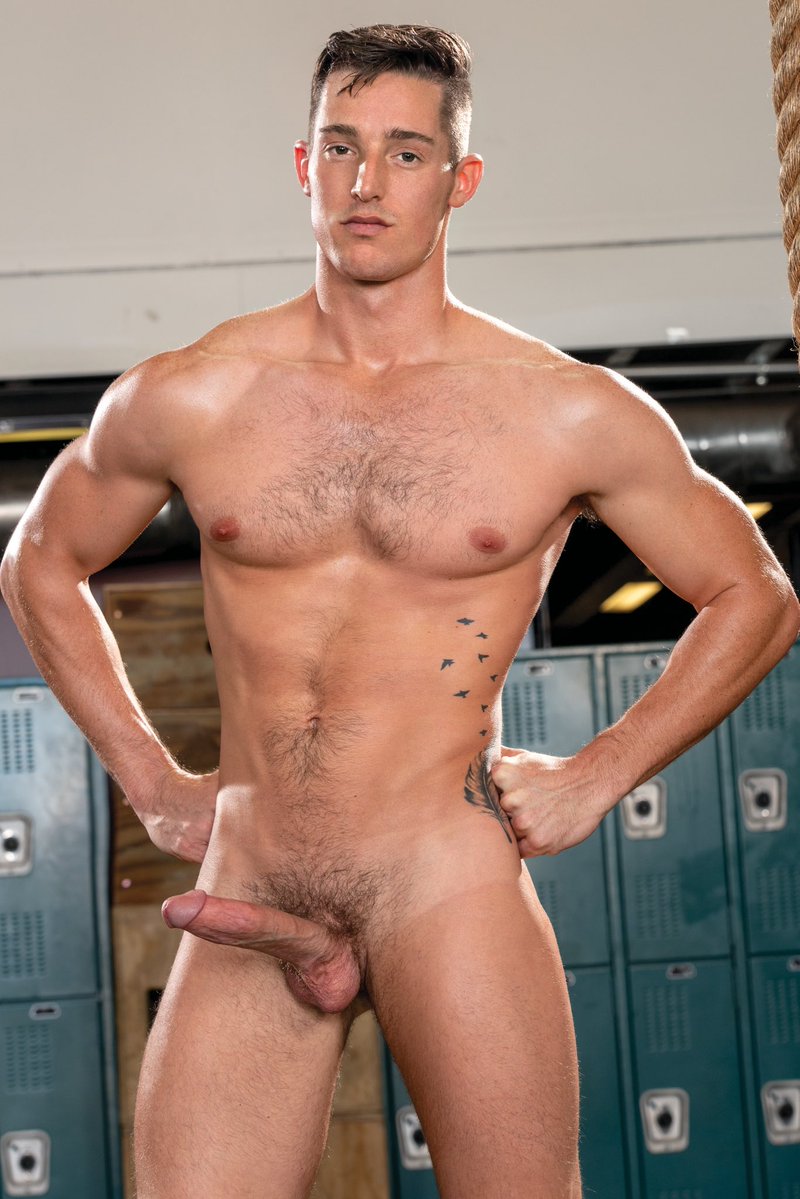 Str8UpGayPorn: Hi Steven! Let's start with some basic info. How old are you, how tall are you, where are you originally from, are you single, and where are you based out of now?
Steven Lee: I'm 27, and I'm 6'2". I was born in Newnan, Georgia but grew up in Williamsburg, Ohio. I now live in Denver, Colorado. I've been dating a wonderful stud named Jake for the last eight months, and he's very supportive of me.
When did you decide to become a performer, and tell us about the process of applying?
I decided to start doing porn last August. I applied to all the big studios, but Falcon got back to me immediately and offered a scene that month with Skyy Knox. Unfortunately, I'm in grad school and had a big class presentation on the day they wanted me, so I had to decline. But then they asked me to do a scene in September, and I was able to. That's the only scene I have out so far, with Woody Fox and Grant Ryan.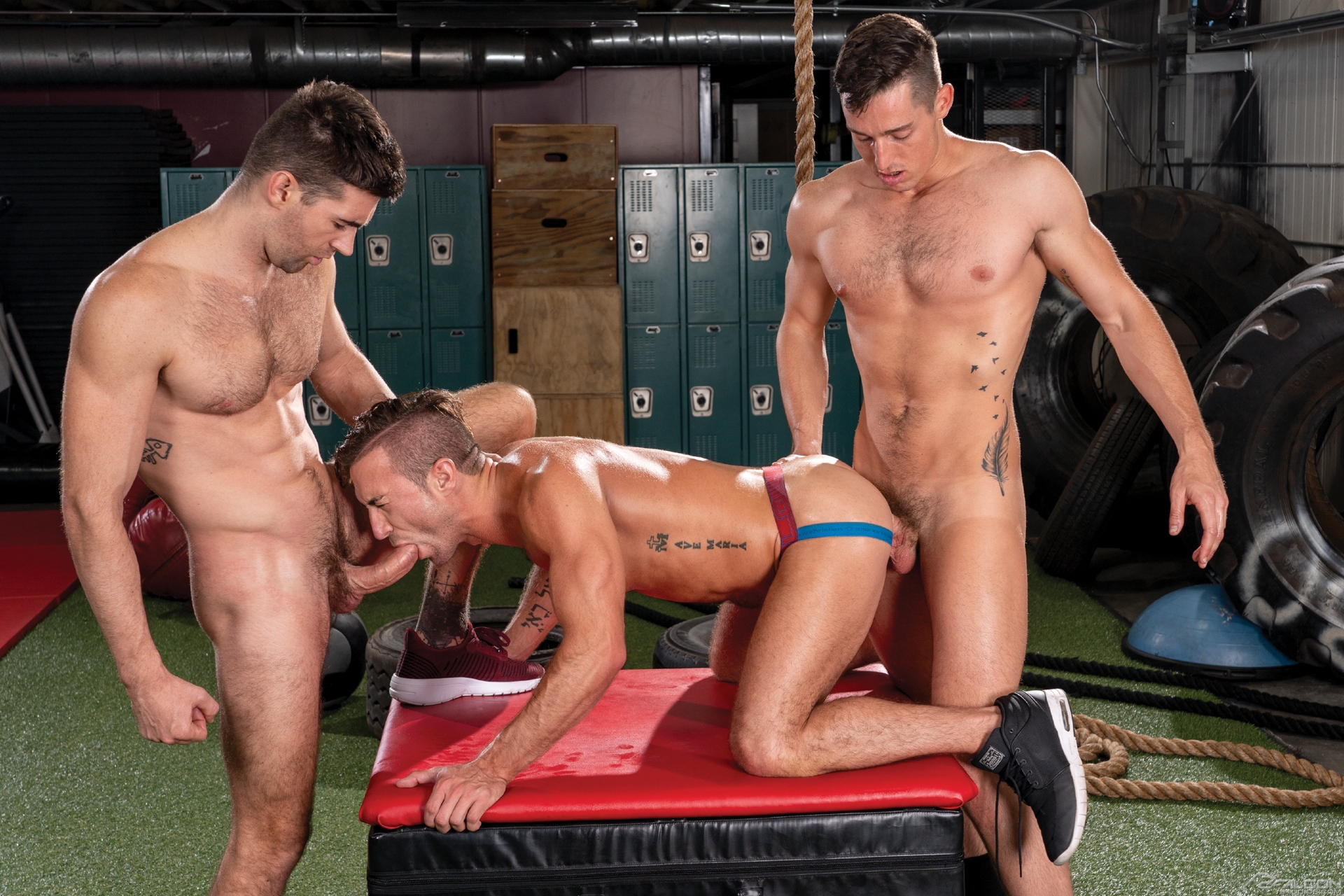 You recently shared that you've worked on camera before, as a weatherman for a local ABC affiliate in Texas. So I have to know, which is more difficult: Forecasting the weather or performing in a gay porn scene?
Presenting the weather and forecasting is much more difficult, in my opinion. Forecasting can be very complicated, but on top of that, talking on camera with no script for three minutes, while someone is giving you time cues, is even harder. It certainly takes a lot of practice and I got very good at it, but it took years to perfect.
So, overall, porn is easier?
Yes, porn is much easier. But I think part of that is because I have the TV background, so I'm used to focusing on something else while being given instructions in my ear and being in front of the camera.
Ok…..this was when I worked for @abc7breaking in El Paso. Hot or not? pic.twitter.com/UYw0VWn2XH

— Steven Lee XXX (@gaygringo_) December 12, 2018
And what made you decide to leave the news business?
Despite what people think, news doesn't pay well. I made $23,000 a year at my first job and $36,000 at my second job. At my second job, I was the highest paid 20-something newscaster in the market. And that was a medium-sized news market. On top of the pay, the hours are brutal. It wasn't worth it, even though it was my dream job growing up.
And once you left, you transitioned to porn. Were you at all concerned with how people might react to you becoming an adult performer?
I already had an OnlyFans and was still a gogo dancer, so I was finally like, why not?! And no, I give zero fucks what people say about me. Someone is always gonna talk that talk, so you might as well do what you want.
It's only been a few months since your debut, but have you been recognized in public yet? Also, how has it been amassing such a devoted fan base in such a short amount of time?
I've been recognized before for TV and for my Instagram, but not for my porn yet. I love all the love I've been getting, and it's been super awesome to see. Thank you for all the good vibes!
What's your favorite thing and what's the worst or most challenging thing about being on social media and interacting with so many fans?
My favorite part is how it connects you with cool people in other cities and countries. I've made a lot of friends. My least favorite thing is how two dimensional it is. My humor is very dry, so I can't crack jokes on social media without looking like a bitch.
Before your first scene, what did you think it would be like filming, and did it go as you expected?
I'm lucky enough to have known a couple porn stars before getting into porn. We all live in Denver and I asked them a bunch of questions, so nothing really came as a surprise. That first scene though, I was not ready for Woody Fox's dreamy Australian accent.
Are you open with your family and friends about your work as a gay porn performer?
My family and I don't really speak often. I ran away at 19, so my friends are my family. They do kind of know what I do, but again, we rarely talk. My friends all know, including my straight female roommate, who loves it. I'm very open about it, and my experience has been wonderful so far. Everyone in the industry has been a complete sweetheart to me.
Finally, do you have more shoots planned in the coming months?
I just filmed this week with NextDoorStudios, and at the end of the month, I'll be shooting with Men.com. Things are going great, and I feel so lucky.
Thanks again, Steven, and we look forward to all your upcoming scenes!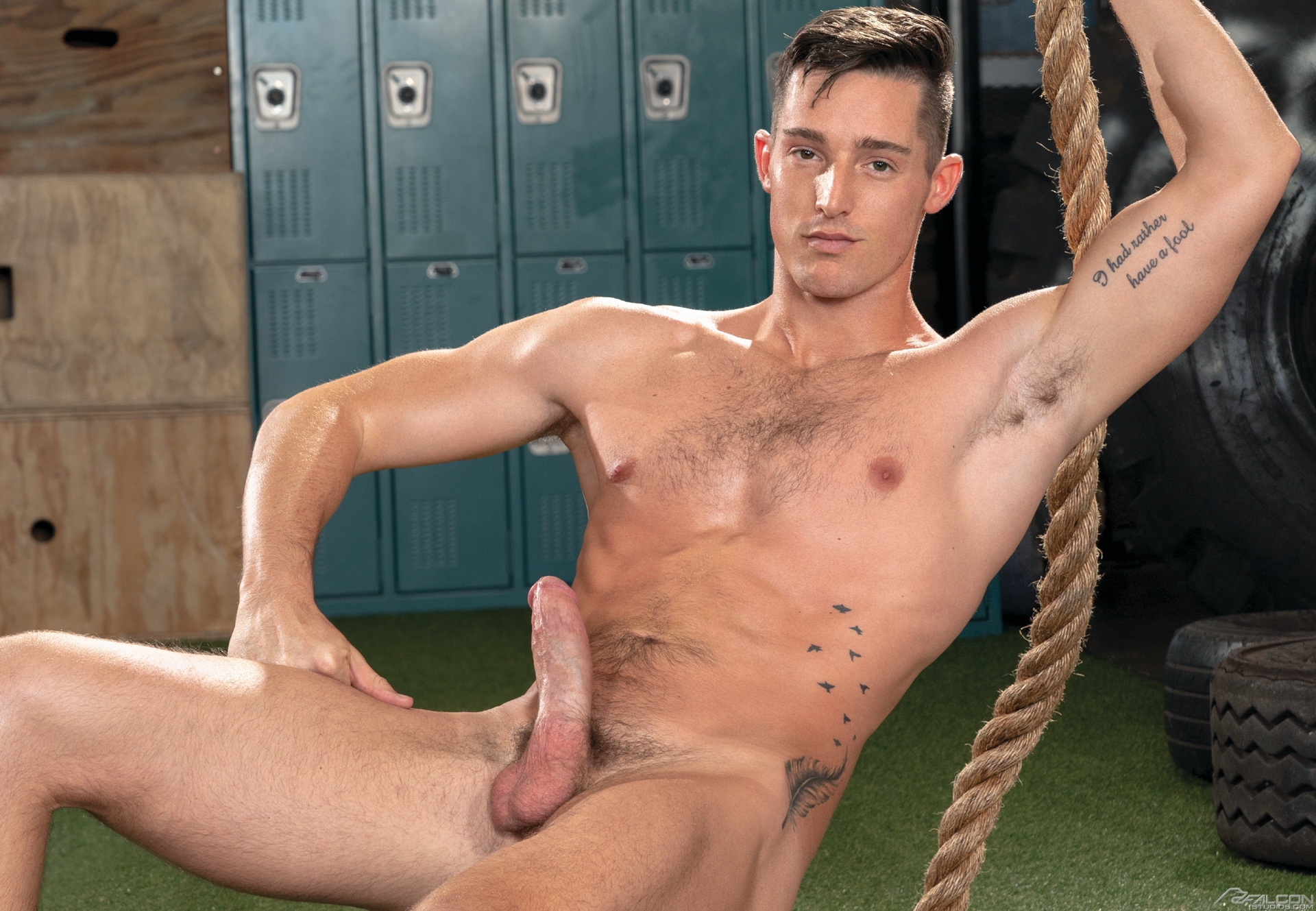 [
Falcon Studios
]