Retired Gay Porn Star Markie More Is Now Promoting An Anti-Pornography Organization Run By Mormons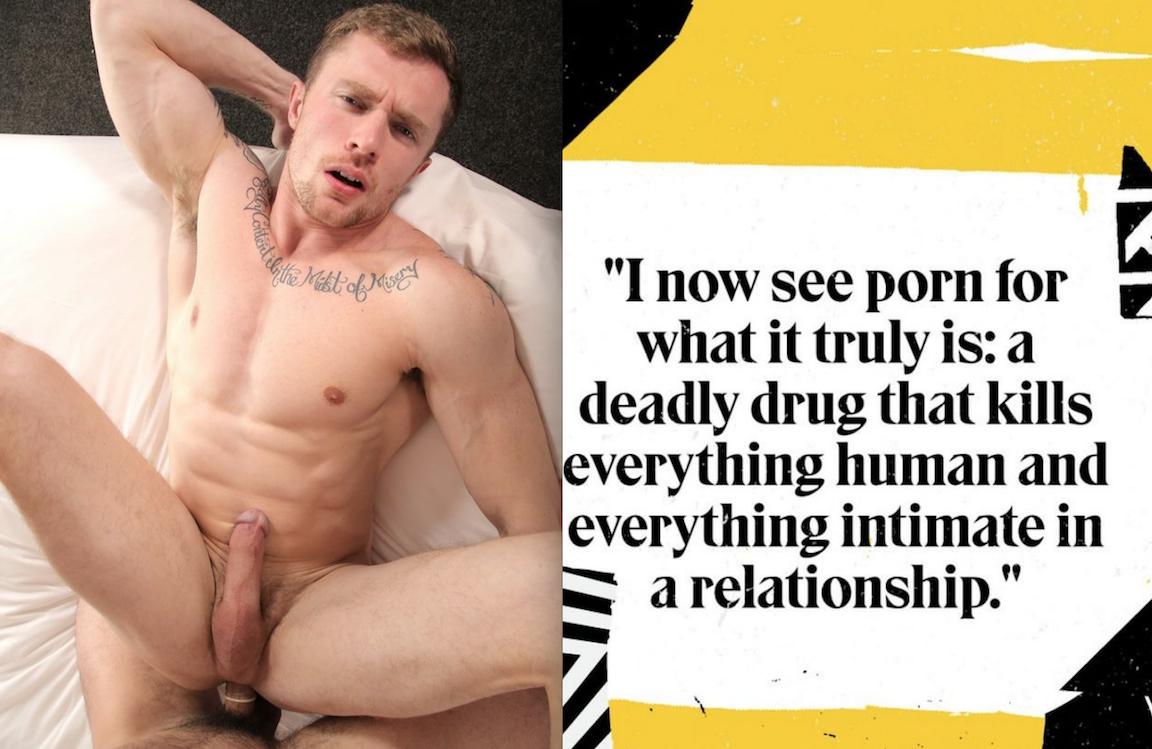 Last week, gay-for-pay porn star Markie More announced that he was retiring from gay porn due to the industry's promotion (according to More) of "lustful" and deviant behavior." Then, two days after his retirement, More—who's performed in 131 gay porn scenes on NextDoorStudios over the last six years—began promoting an anti-pornography organization called "Fight The New Drug," and he tweeted the below message to his 69,000 followers: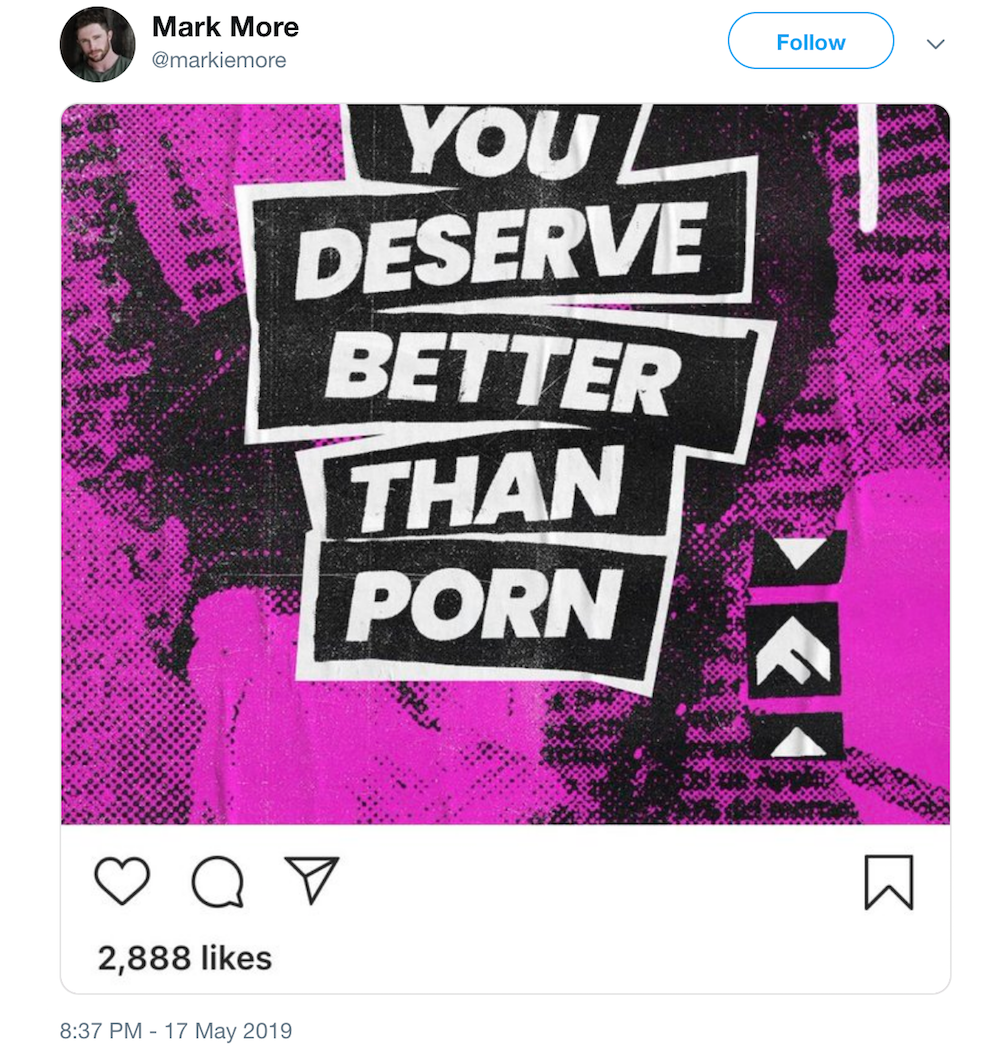 The full image in the above tweet is a screencap of an Instagram post from Fight The New Drug which includes the caption, "Whether you believe it now or not, you are someone that deserves a healthy life, free of porn. Whether you've never watched porn or you find yourself battling the urge to watch porn all the time, it makes no difference—you deserve a happy, productive, real, and healthy life free from porn's toxicity. Bottom line: you deserve better than porn."
Fight The New Drug is based in Utah and was co-founded by two Mormons (of course) named Clay Olsen and Jason Carroll (from Brigham Young University), although the group claims that they have no affiliation with any religion. The group's messaging includes false claims that porn involves and/or leads to rape, sex trafficking, and exploitation, and they repeatedly state that porn is a "deadly drug":
As is the case with every corrupt organization and religion, Fight The New Drug isn't really concerned with the thing it's purporting to be against (porn), and is actually only concerned with making money. Although they're classified as a 501(c) non-profit, they are of course encouraging everyone to join the group by making a donation: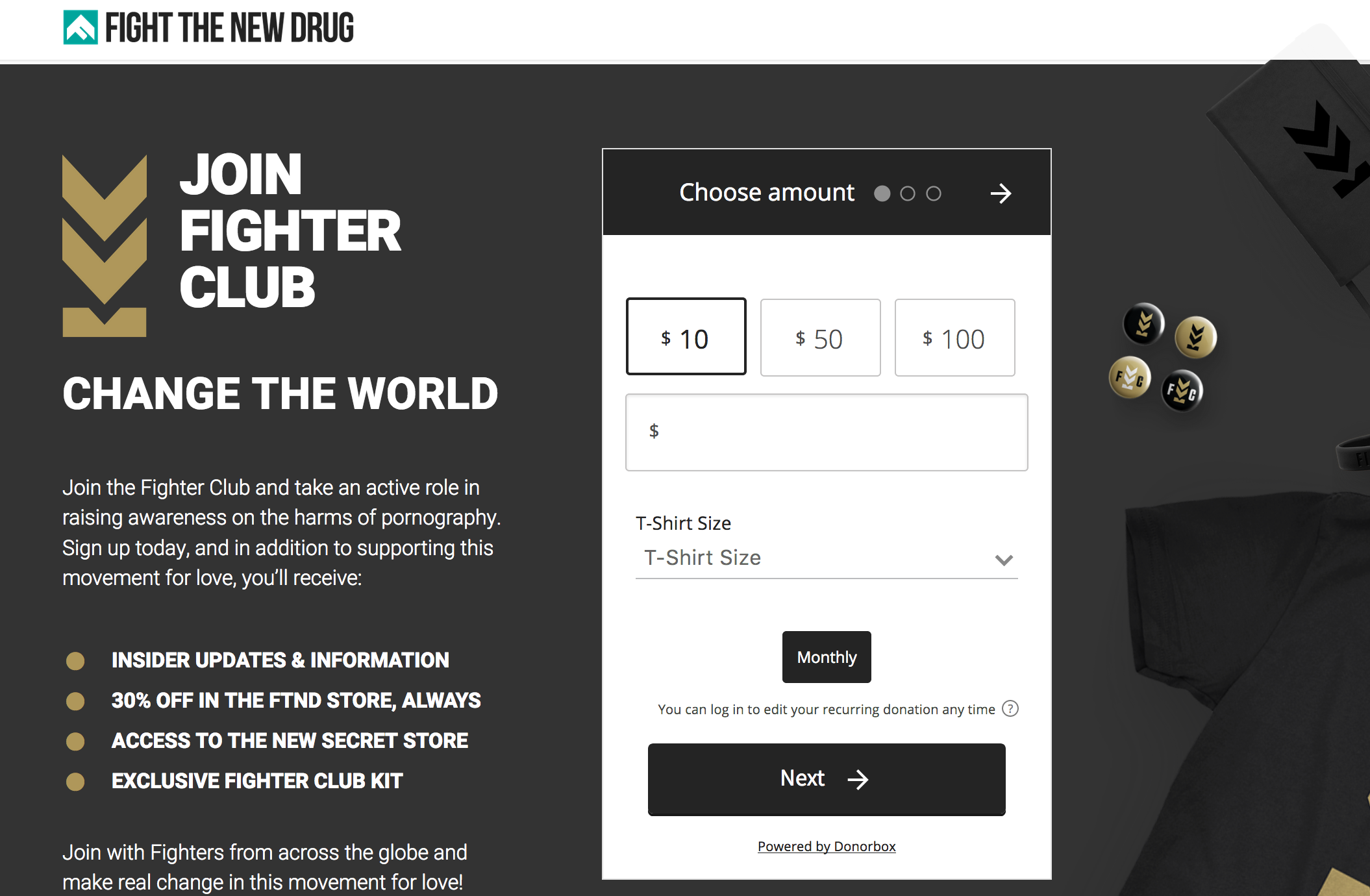 The Mormons behind Fight The New Drug are able to rake in a lot more cash if you hire them to come do a "live presentation":
They've also released a three-part documentary, and here's the trailer:
Former gay porn star Markie More is helping the group earn cash and spread lies, and he's added a link to Fight The New Drug on his Twitter profile: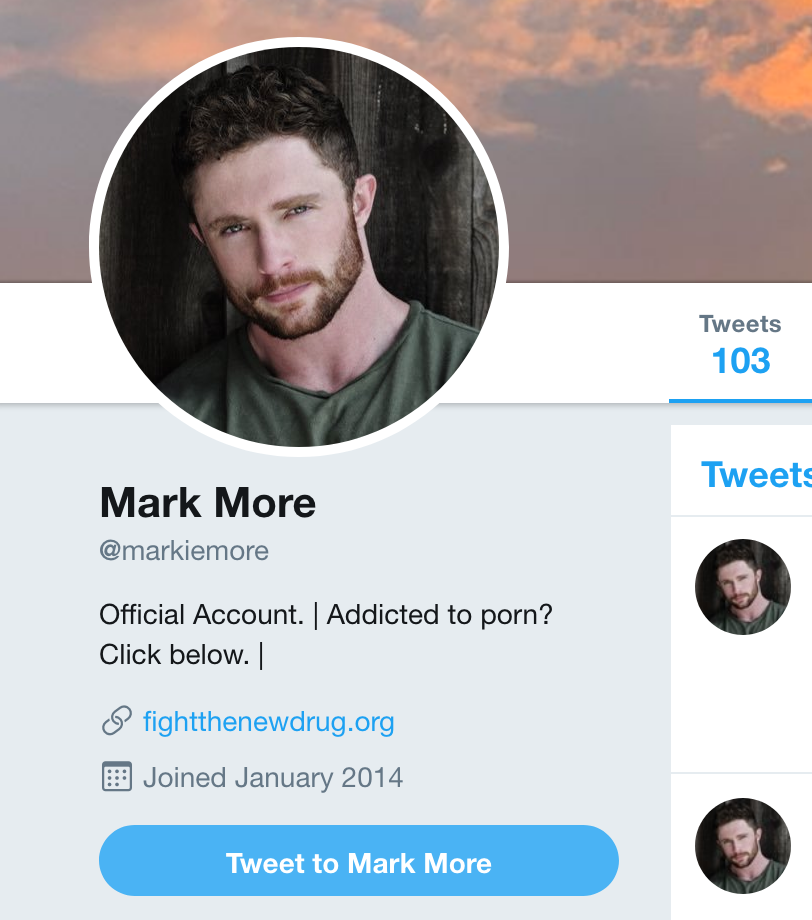 While it's unfortunate that Markie More is clearly struggling with how he chose to earn a living for the last six years, it's even more unfortunate that he's now chosen to spread harmful and false information about thousands of his former peers—peers who do good and honest work that benefits the health and well-being of millions of people around the world. It is possible to work through one's own personal issues without hurting others, and the only thing Markie More has to be ashamed of now is that he's unfairly trying to drag everyone else down with him.
Anti-pornography advocate Markie More still has at least one unreleased gay porn scene from NextDoorStudios, and it's coming out next week. This was obviously filmed prior to his retirement, and it co-stars powerbottom Jeremy Spreadums:
[
NextDoorStudios: Markie More And Jeremy Spreadums Flip-Fuck Bareback
]