[UPDATED] Sean Cody's Brandon Is Now A Men.com Model Named Brandon Cody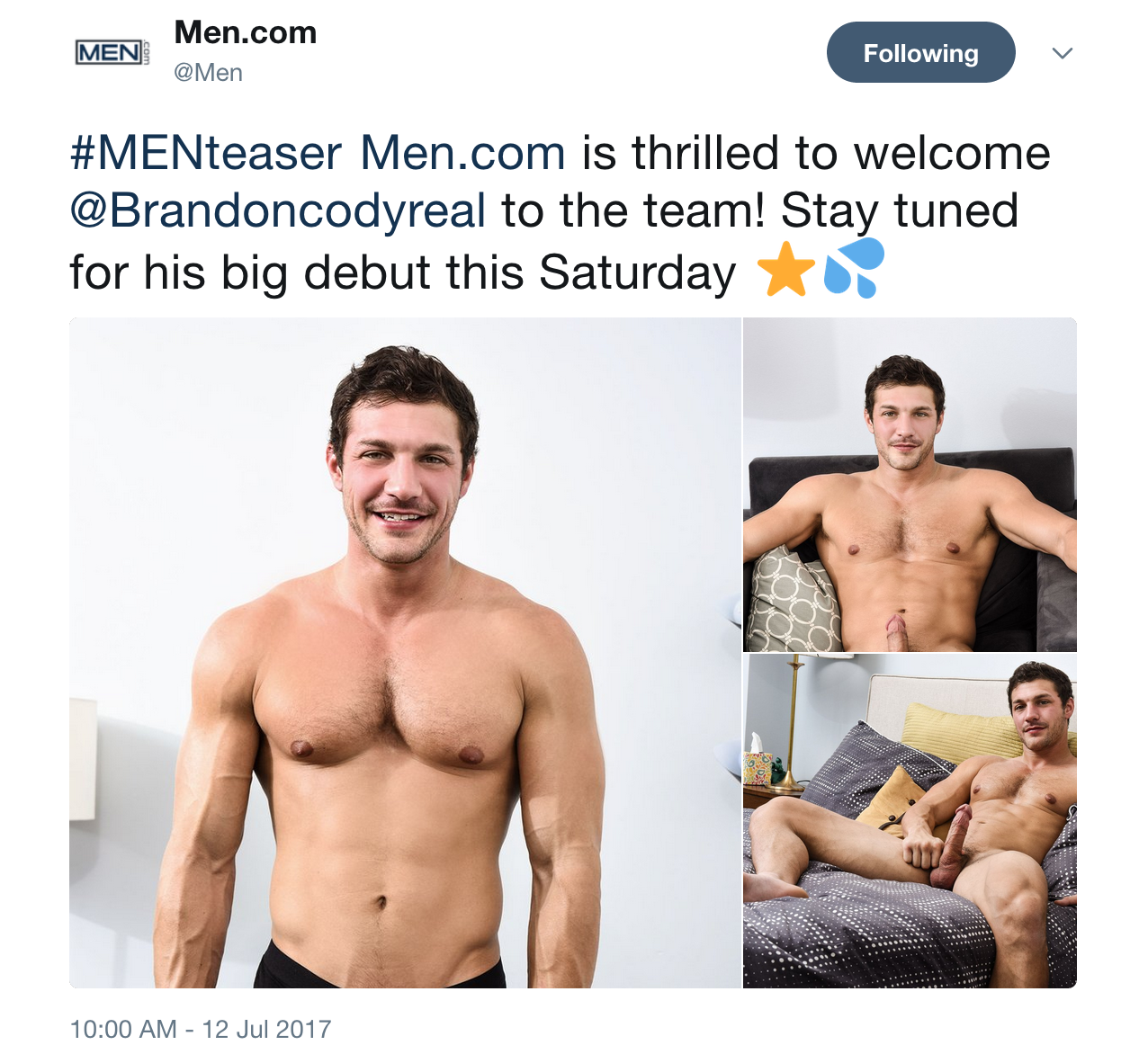 [This story has been updated below.]
In case you needed another reminder that there's very little difference between Sean Cody and Men.com (both are owned by MindGeek, along with Bromo and RealityDudes, and they've all used the same crews and shot in the same locations), yet another model is moving from one studio to the other. It's the one and only Brandon, and his new name is apparently "Brandon Cody," which is literally the most pointless porn name change ever.
Sean Cody's Porter was, obviously, not a big loss for Sean Cody when he transitioned to Men last month, but today's announcement that Brandon has moved is a big deal, as he's arguably the most popular Sean Cody model of all time. As the iconic Sean Cody brand continues to fade away, it'll at least be fun to see Brandon performing with other well-known models. His first scene is out on Saturday, so who will be his first co-star?
UPDATE:
Uh oh. Per MEN tonight on Twitter, there's been a delay in the release of Brandon's first scene. Instead of tomorrow, it's coming out June 22nd—which was actually, like, a month ago? So, maybe it's coming out on June 22nd, 2018.
Presumably, they meant July 22nd, which is next Saturday. But in the history of MEN, I can't recall a rescheduling like this ever, especially for such a highly-promoted scene. Maybe there were technical problems, or the scene needed to be re-edited?
Brandon's scene tomorrow (which is either with Roman Todd or Johnny Rapid, based on some of the preview photos circulating online) has been replaced with a Spiderman porn parody scene starring Will Braun and Aston Springs.