Making Gay Porn Great Again: Sean Cody's Porter Is Now Men's Jake Porter, And His First Scene Is With Colby Keller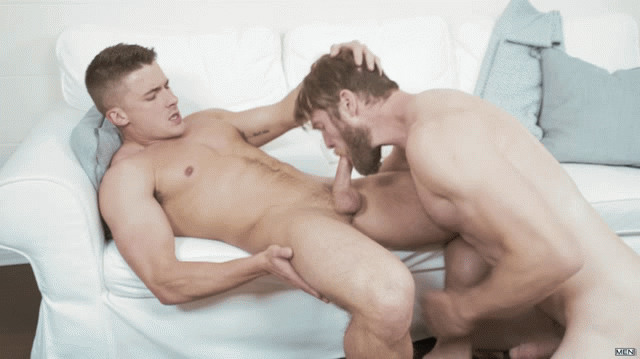 Those of you who absolutely LOVE Sean Cody model Porter can rejoice, because he's not going anywhere anytime soon! He's moved over to Sean Cody's sister site Men.com, and he's changed his name to Jake Porter. Not sure why they bothered having him change his name, given that both studios are owned and operated by the same people, but, who cares, right? It's a great day for Porter fans!
And, surprise! Porter's first scene will be with none other than Colby Keller…and those of you with good memories will recall that Porter and Colby have something very big in common!
What exactly do they have in common? I'm talking about, of course, the fact that both Porter and Colby started their gay porn careers at Sean Cody! Colby launched his career there way back in 2004, and Porter selected Sean Cody as his first studio in 2014. So, what a fun and TOTAL coincidence on the part of Men.com to cast them together now! Other than their Sean Cody work, I can't think of anything or anyone else that Colby and Porter have in common, but it looks like they made a winning decision to film together, and they got along just fine!
Enjoy!
[
Men.com: Colby Keller Fucks Jake Porter
]