Sean Cody: The New Home Of Gay Porn's Best Burgers And Fries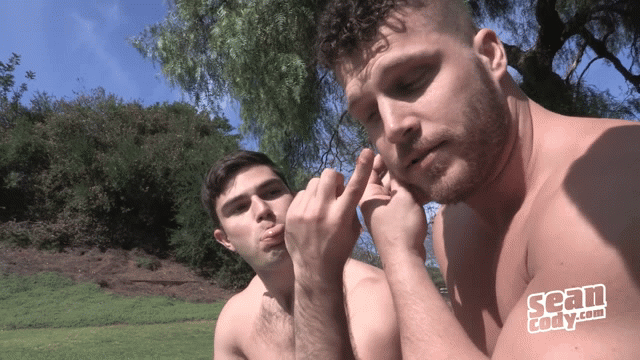 You know a gay porn scene is bad when the only thing about it worth mentioning are the french fries. Yes, for the last three minutes of an already brief 20-minute scene, Sean Cody's Brodie and Tanner smear ketchup on each other's faces, feed each other french fries, and wrap their mouths around gigantic…hamburgers.
If the former owner of Sean Cody were dead, he'd no doubt be rolling over in his grave watching this. (He's probably rolling in money instead, so good for him, I guess.)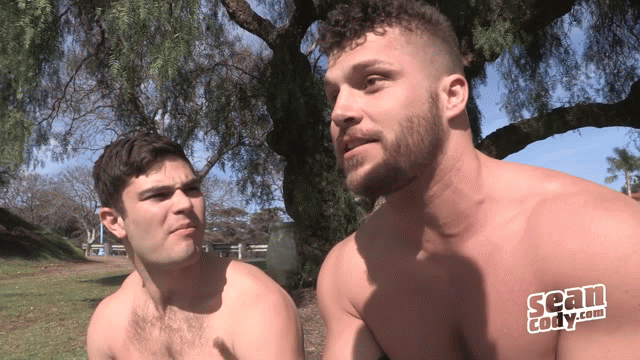 Also, for the first five minutes of this scene, Brodie and Tanner flop around on the beach. So, that's nearly eight minutes of pointless, unsexy BTS footage and just 12 minutes of actual sex, which we've already seen Brodie and Tanner have together in TWO previous scenes.
Those rumors about the Sean Cody staff being let go and replaced by Men/Bromo people are more than likely true, and it's painfully evident in this and the last few scenes. The filming, editing, and videography is just…off. And the photography is downright bizarre.
An airplane?
And this? Ha ha, I'm pointing at an asshole.
Even hardcore fans of Brodie/Tanner will probably give this one a pass, but for those interested, you can watch it here.
This scene did succeed on at least one level, insofar as it made me really hungry for a burger.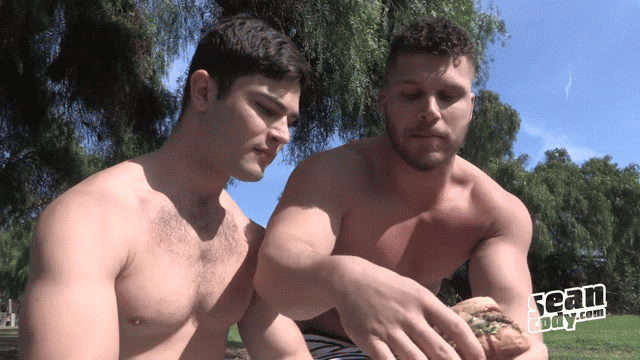 Honestly, I'm starving.

Who did it better?