Sean Cody's Tanner Creampied Mid-Air While Hanging From Glass Door
Don't try this at home!
Or, do try this at home if you're feeling adventurous? (And if you have glass doors in your living room.)
Today on Sean Cody, horse-hung Cameron barebacks Tanner all over the studio: First in a chair, then up against a glass door, and then while Tanner hangs mid-air from the glass door.
Before they start, Cameron admires Tanner's perfect bubble butt. And who wouldn't.
Soon enough, it's time to fuck: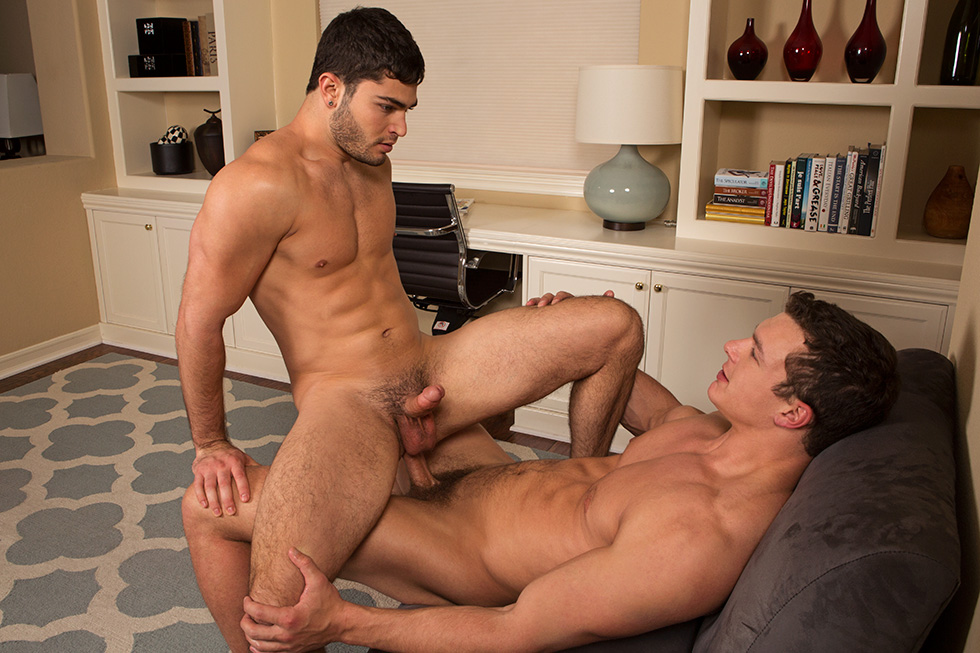 Cameron busts one nut inside Tanner's ass while they're in the chair…
Then, a little while later, Cameron explodes on/in Tanner again while up against that door…
In Tanner's first Sean Cody scenes, he was always the top. But after getting fucked by Stu in one scene and then Noel in the infamous bareback Mountain Getaway orgy, he's well on his way to becoming an iconic Sean Cody power bottom.
Trailer for Cameron barebacking Tanner (watch in full):
[Sean Cody: Cameron Fucks Tanner Bareback]