Taylor Reign Tops AND Bottoms In Two New Scenes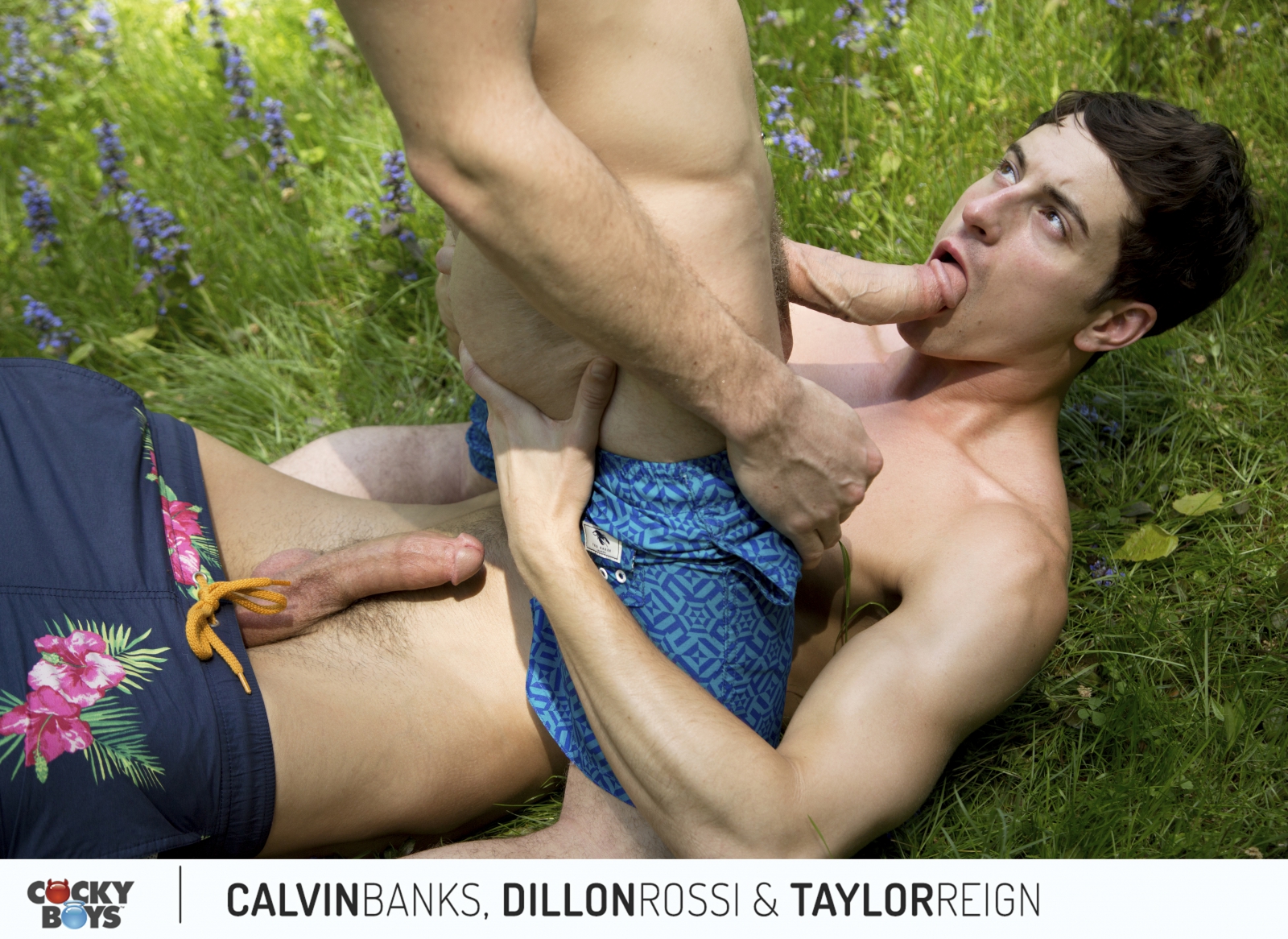 CockyBoys has released two new Taylor Reign scenes this week, but both are distinctly unique. First, a (mostly) outdoor fuckfest featuring him, Calvin Banks, and Dillon Rossi.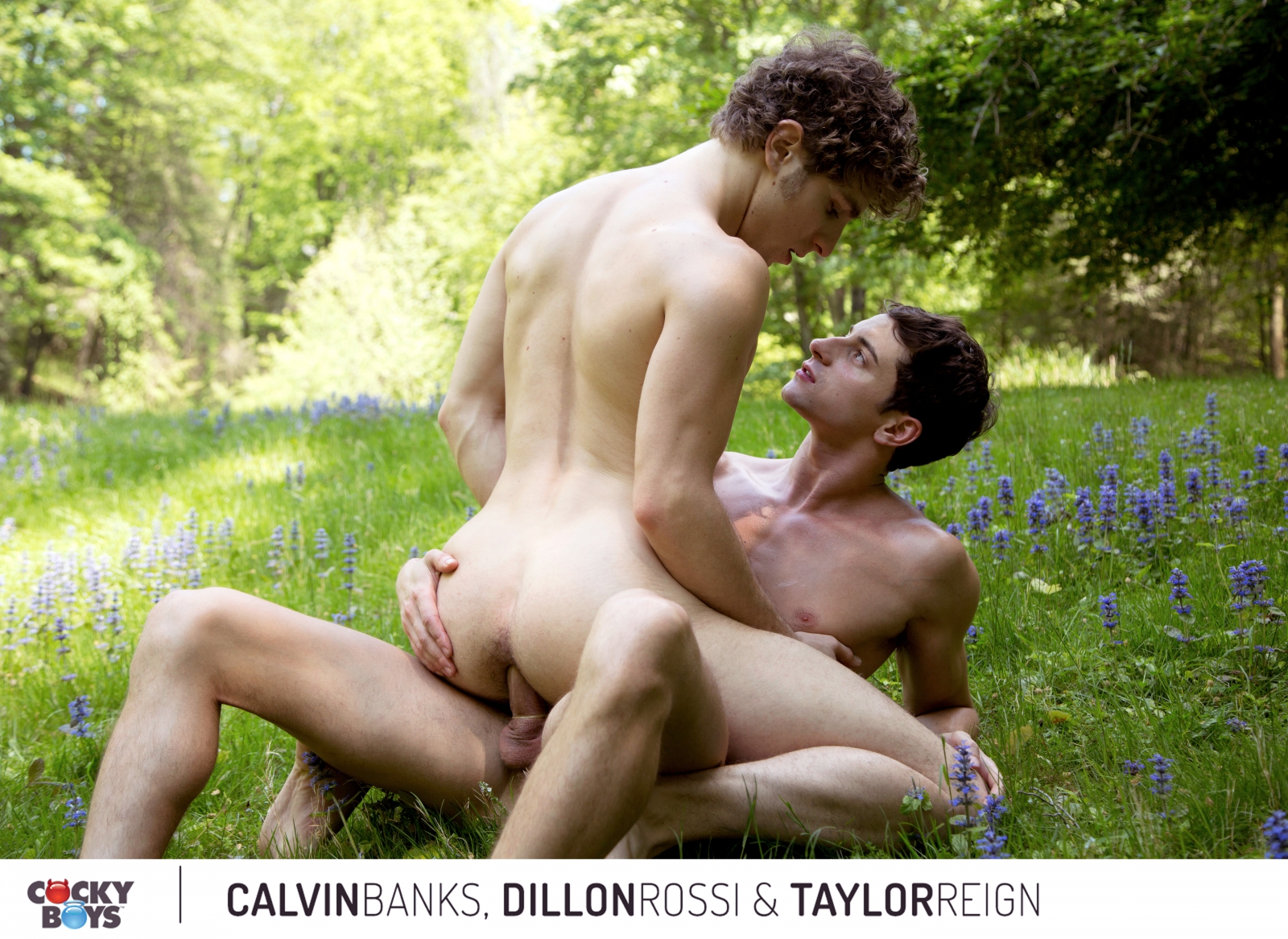 In addition to the three-way, there are a few different pairings here, with Taylor fucking Calvin, then Calvin and Dillon, then all three, then Dillon fucking Taylor, and then Taylor fucking Dillon.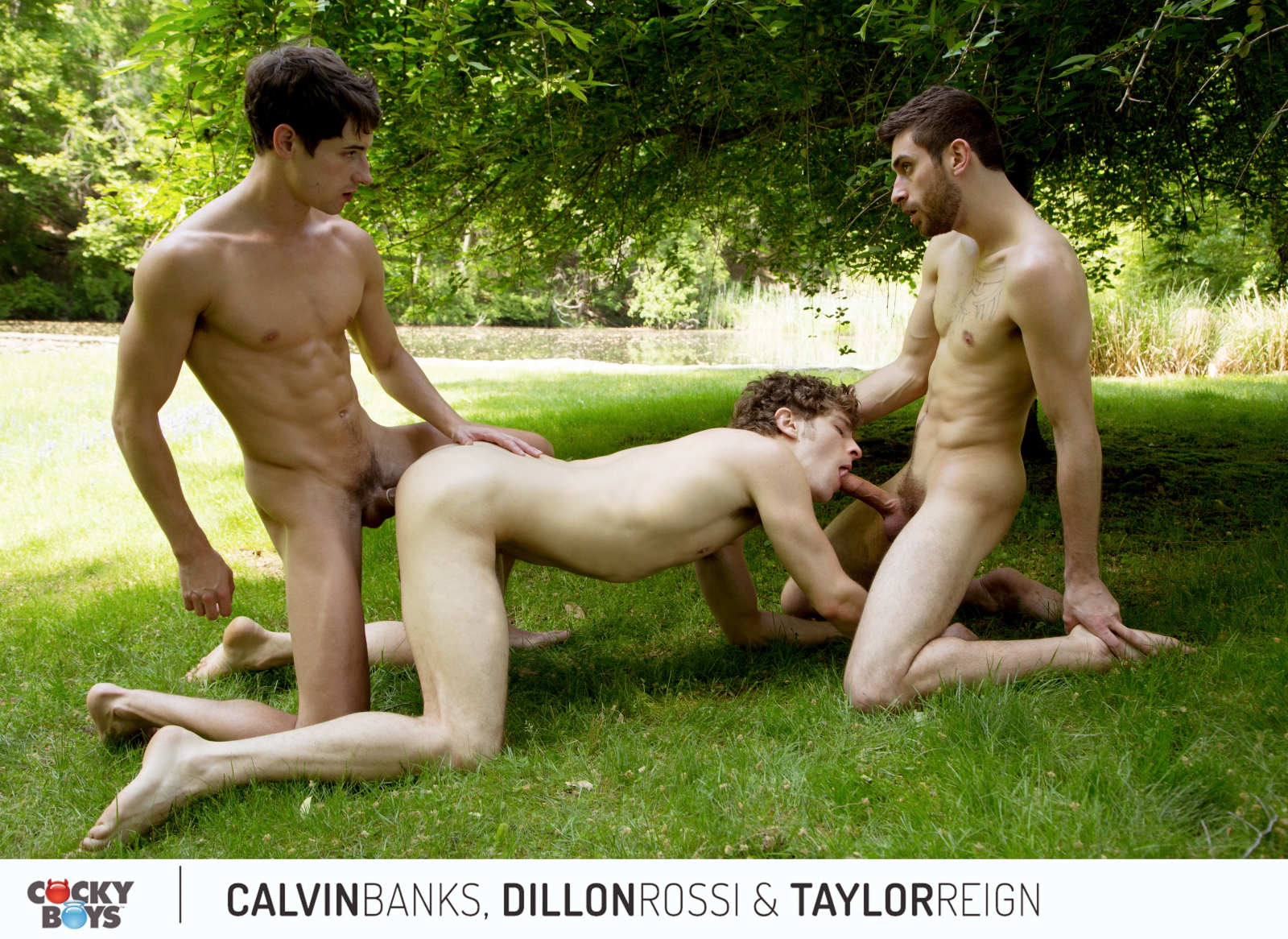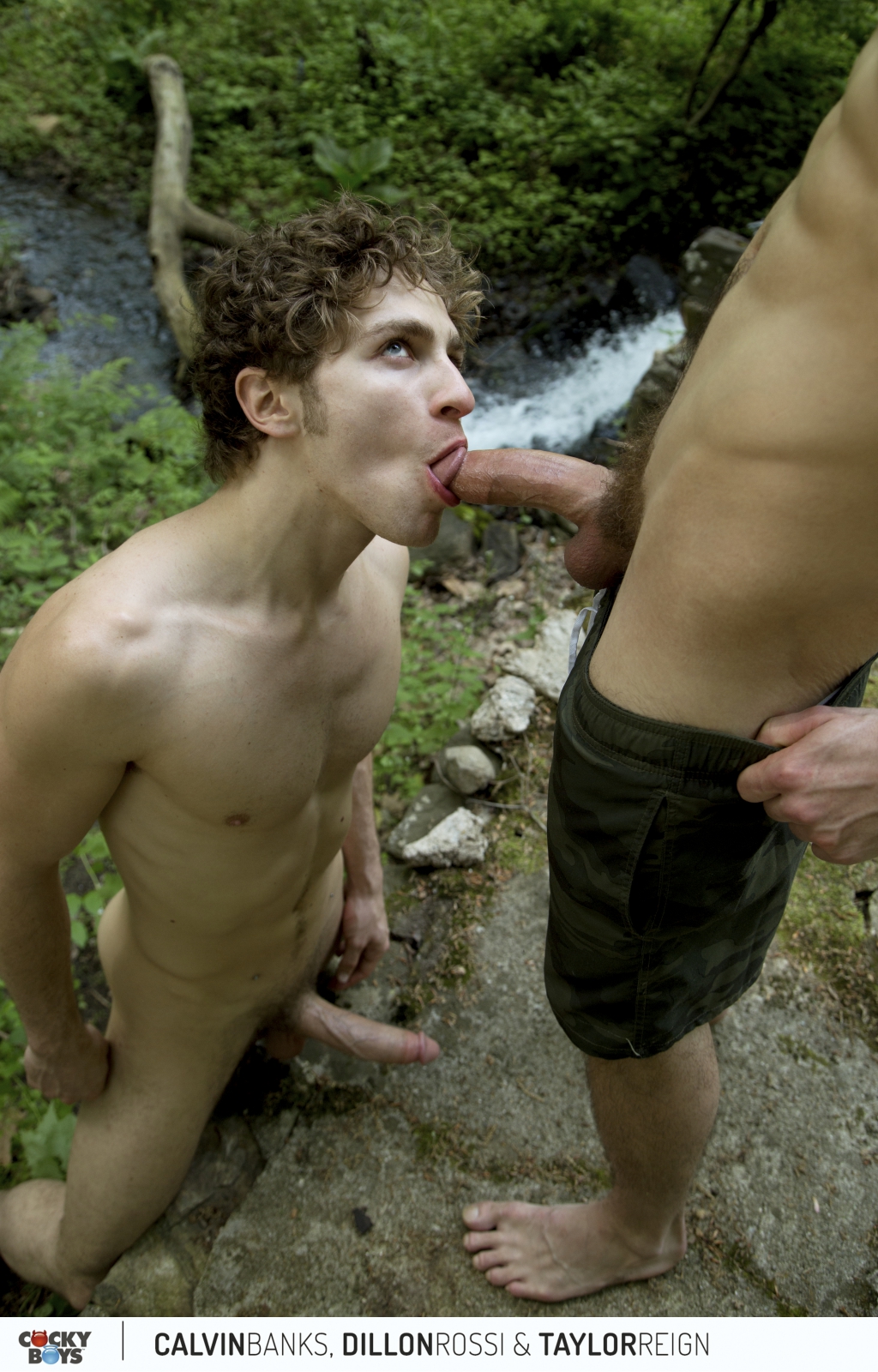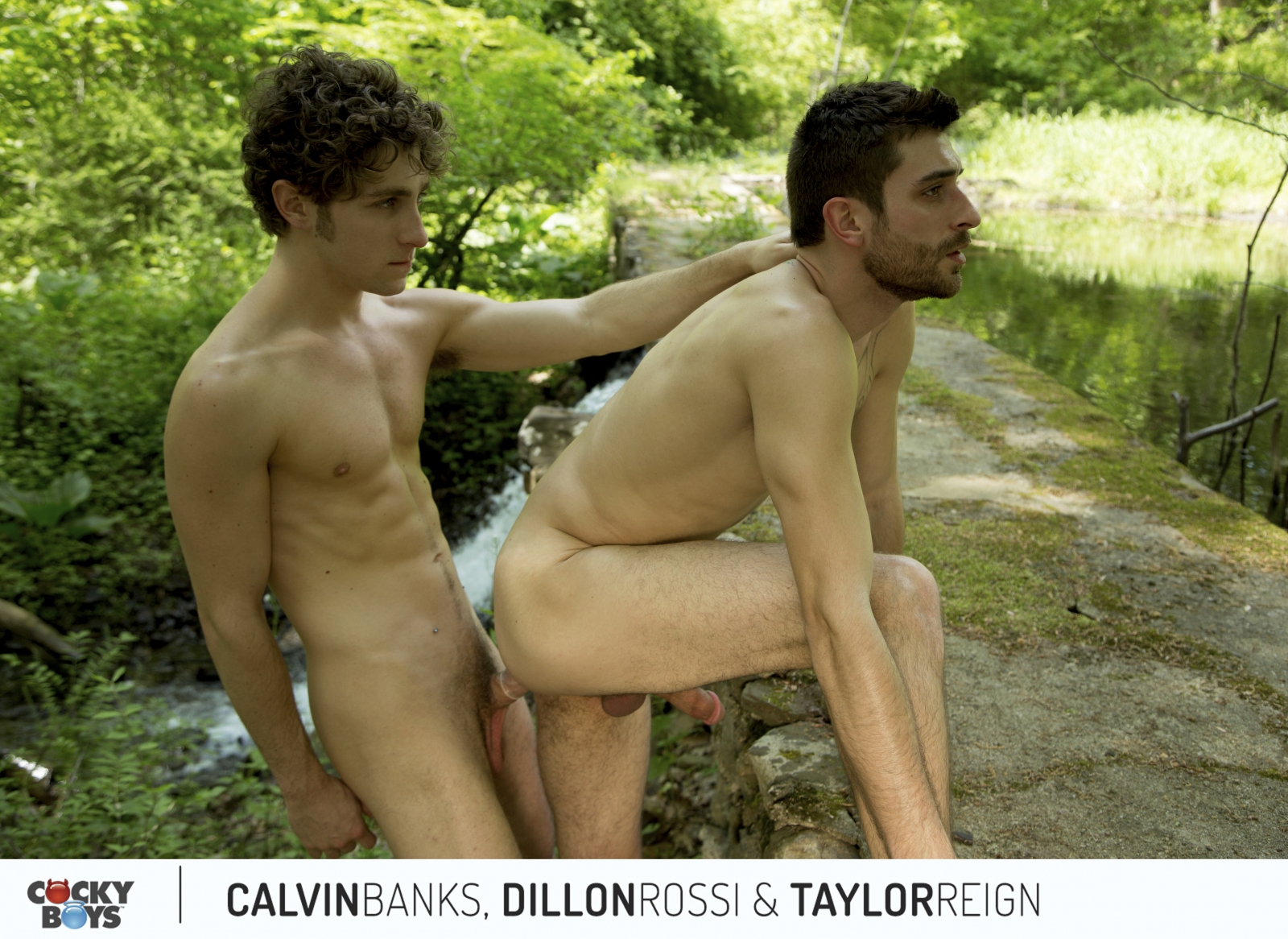 They move around various parts of the backyard before heading inside for the final fuckfest.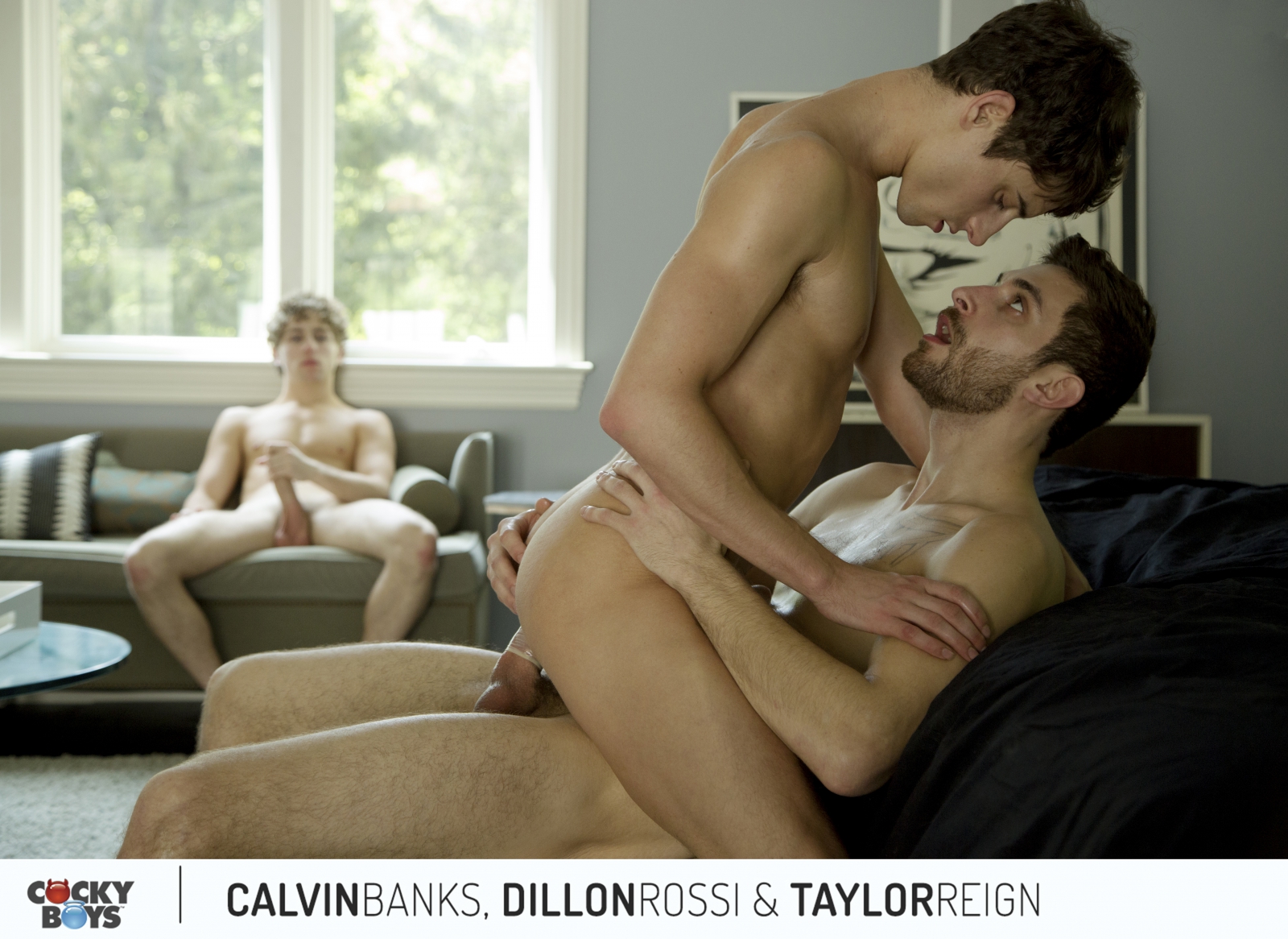 There is also some voyeurism here, with Dillon watching Calvin and Taylor fuck first, and later Calvin watching Dillon and Taylor fuck: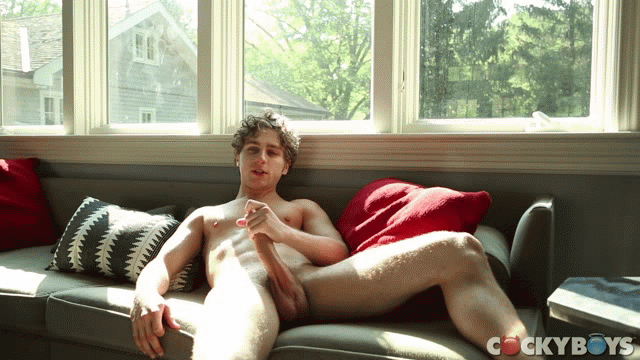 Taylor Reign has predominately bottomed in most of his recent CockyBoys scenes, but it's clear in this three-way that he's just as skilled as a top, as he fucks both Calvin and Dillon quite well.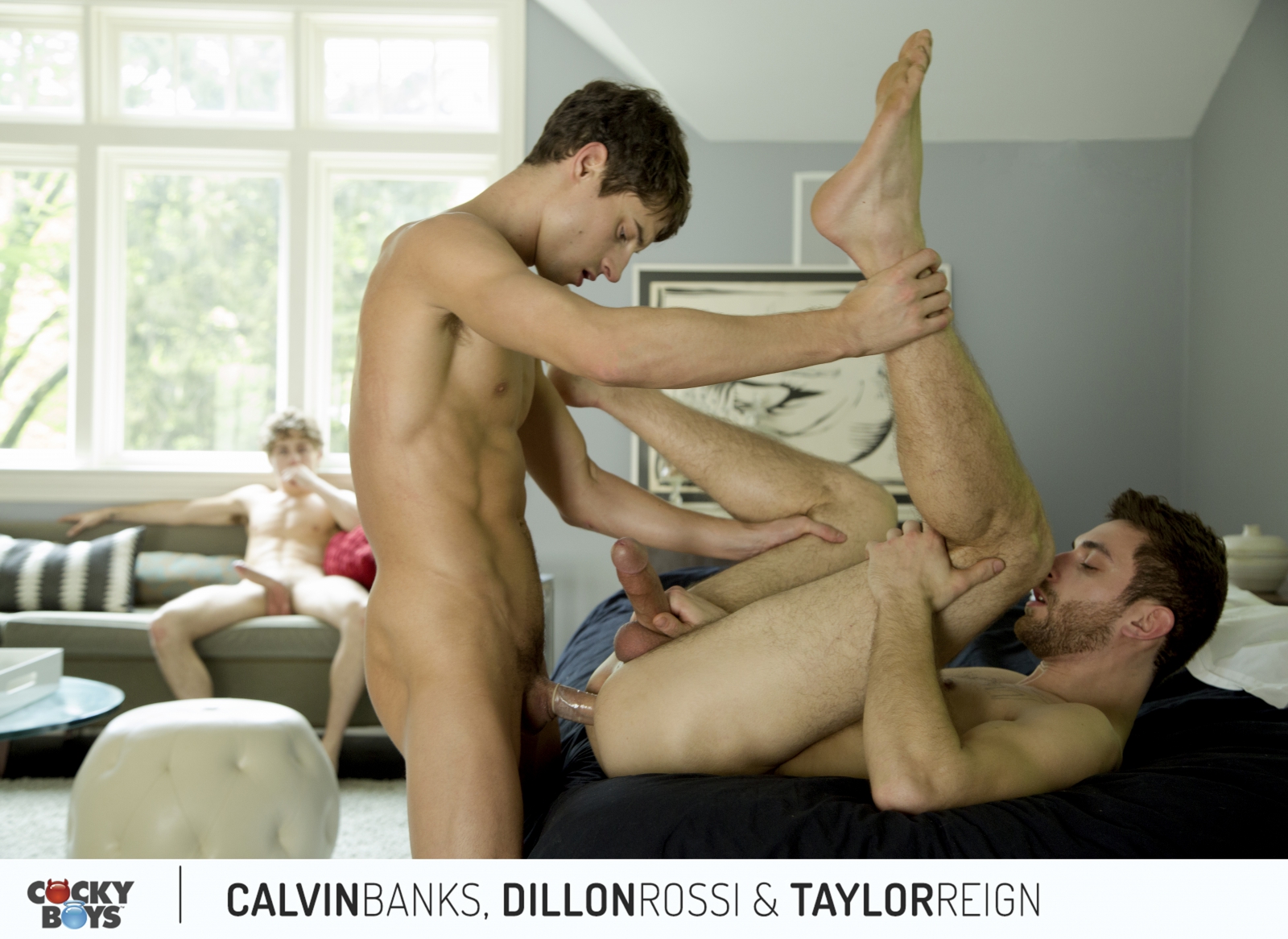 With multiple cum shots (Calvin explodes all over Taylor and Dillon), a mix of bottoming and topping, and, obviously, an incredible amount of cock, this should have something for everyone. Trailer (watch full scene here):
[
CockyBoys: Taylor Reign, Calvin Banks, And Dillon Rossi
]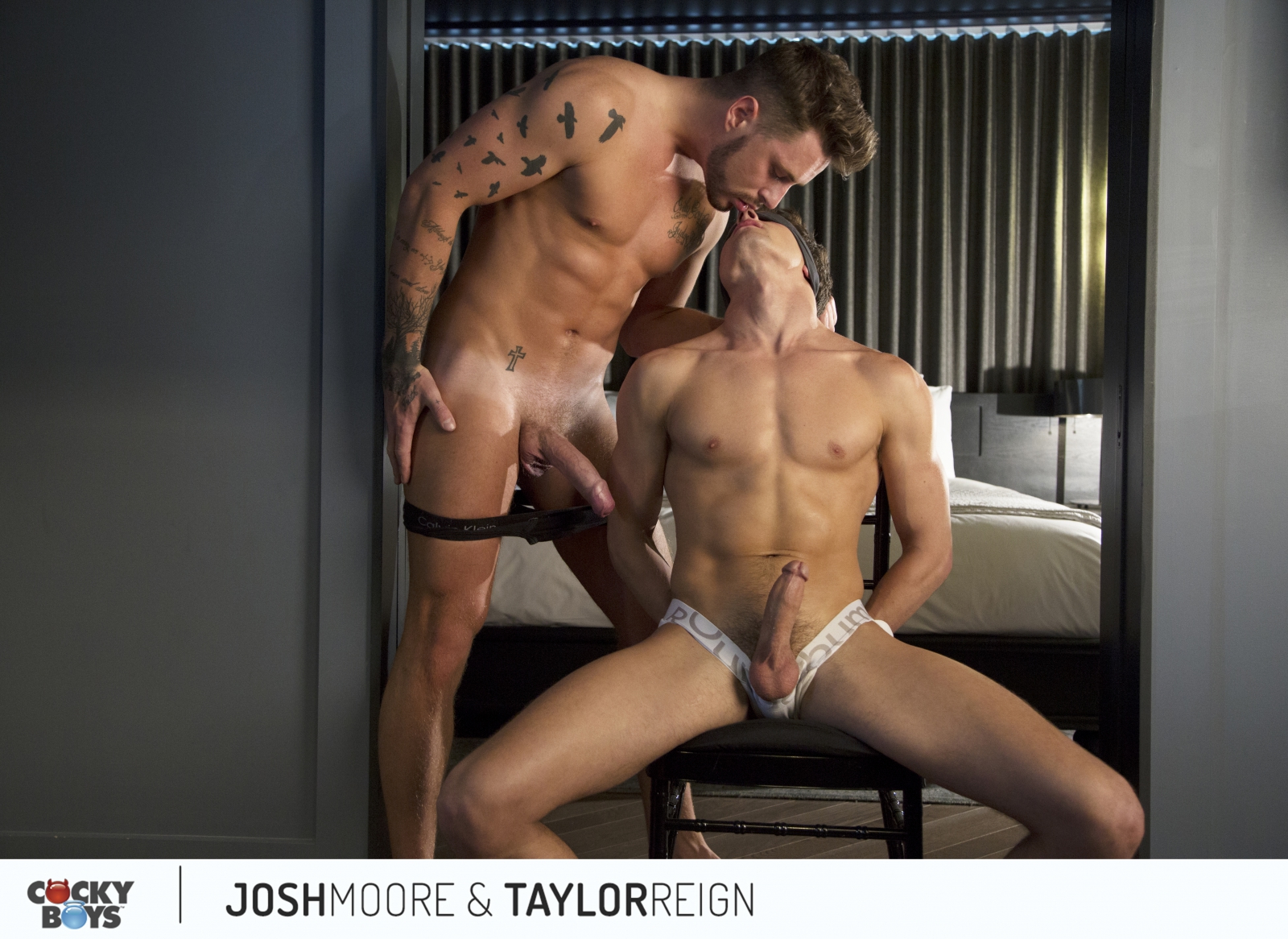 The other Taylor Reign scene released just today co-stars big-dicked hunk Josh Moore, and it features some light bondage play.
Taylor is blindfolded and tied up as Josh works him over, and contrary to the first scene, this one features a submissive Taylor.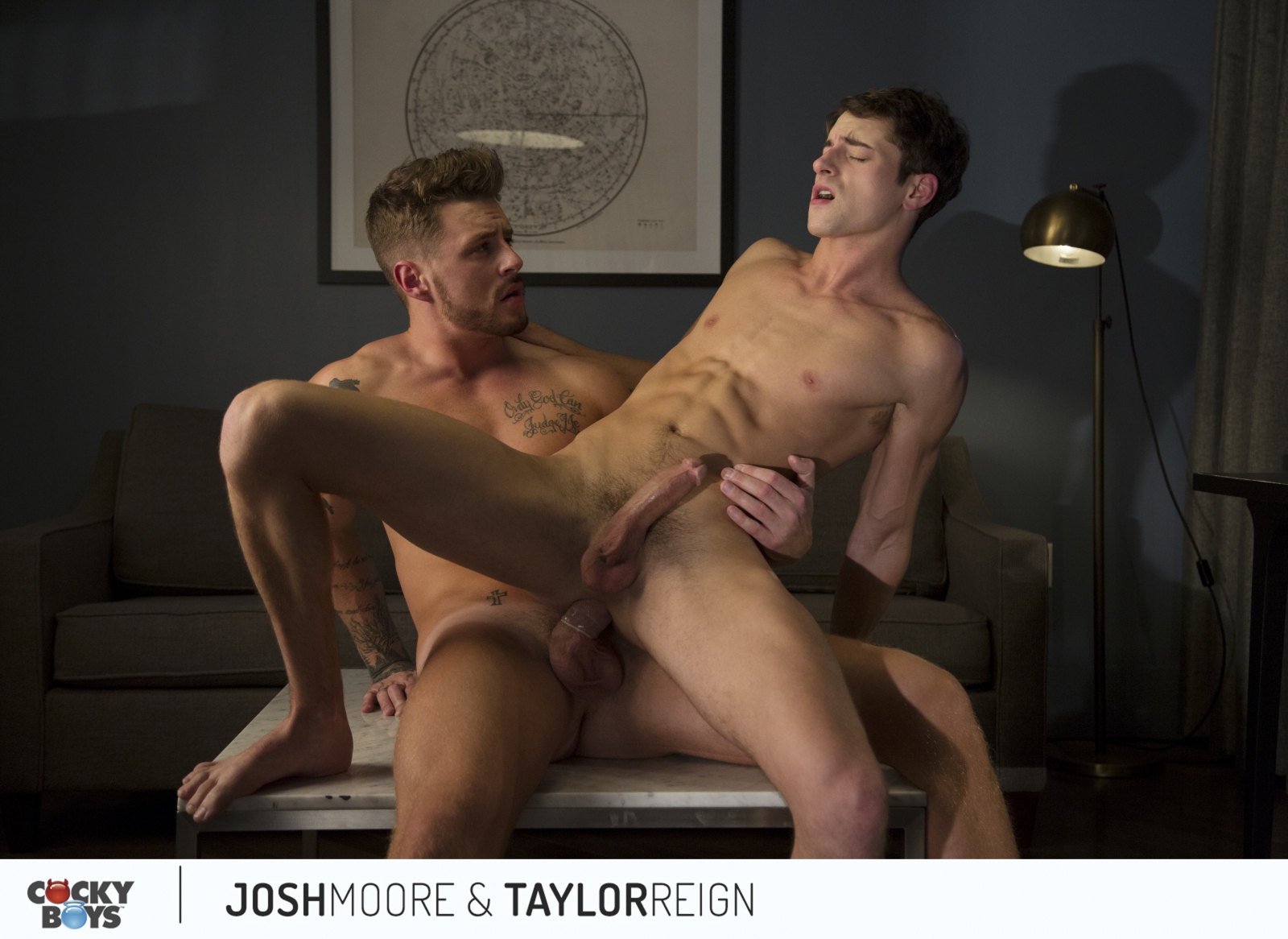 The best part of this scene might be how rock hard Taylor and Josh are for almost the entire 30-minutes. That's not easy during long film shoots with fucking in all kinds of different positions, so I'm thinking the attraction here had to be real.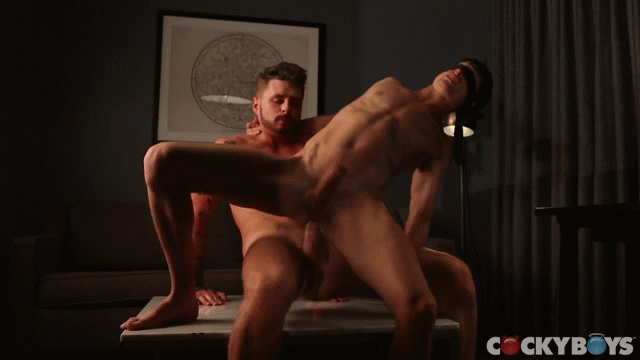 Don't forget to watch until the end, when Josh serves Taylor a big cum facial. Trailer (watch full scene here):
[
CockyBoys: Josh Moore Fucks Taylor Reign
]