Tayte Hanson, Sebastian Kross, Rocco Steele, Ricky Roman, And Levi Karter Take Over Chi Chi's Grabbys Pre-Party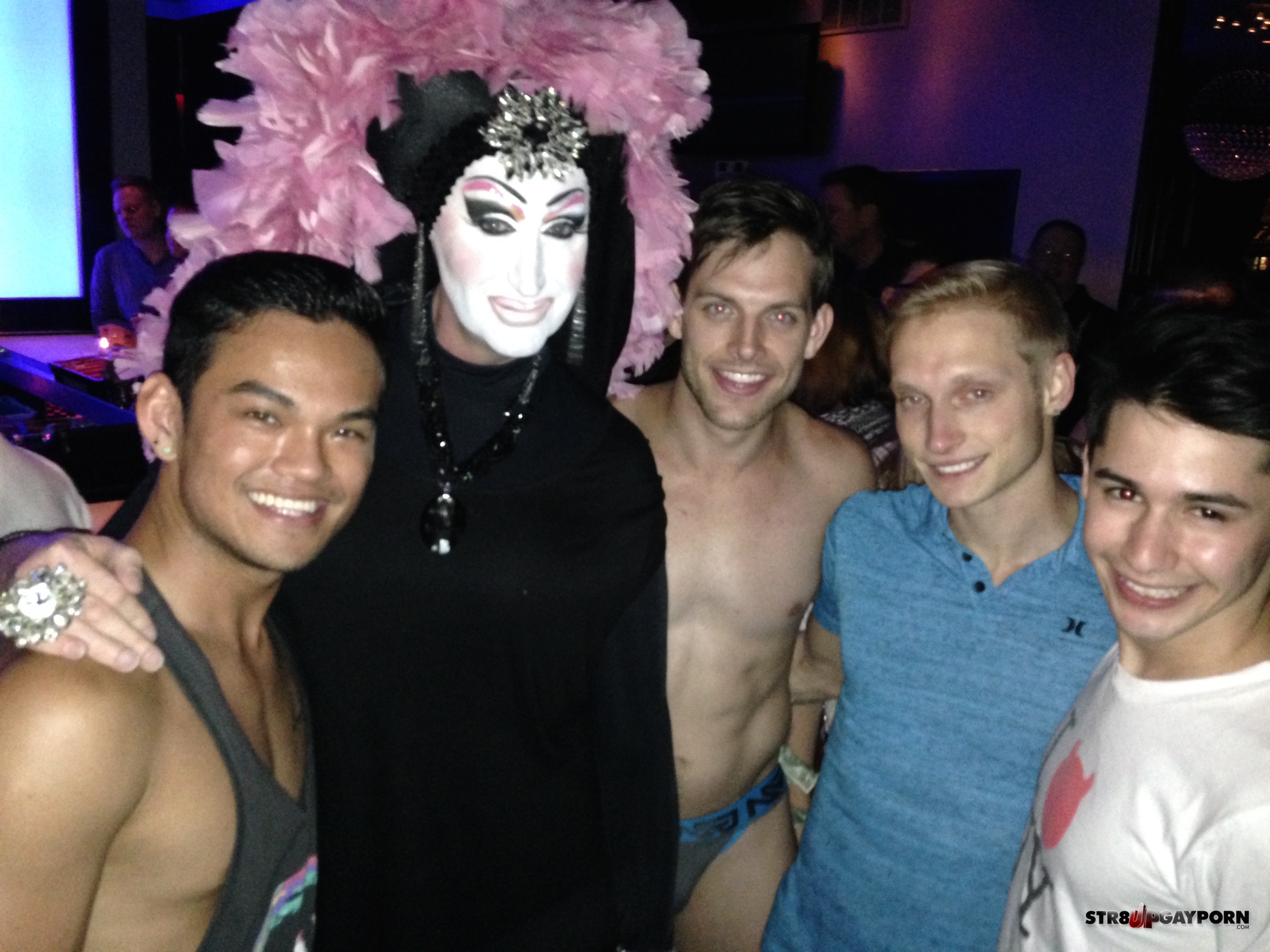 For the first time in Grabbys history, I wasn't kicked out of a Grabbys pre-party. Maybe I wasn't drunk enough? Maybe I was actually too drunk to notice/care?
Either way, here are Tayte Hanson, Jacob Ladder, Jimmy Fanz, Levi Karter, Diesel Washington, Liam Riley, Dakota Wolfe, Max Carter, Kyle Kash, Ricky Roman, Trenton Ducati, Sebastian Kross, and a few more at a relatively tame Grabbys pre-party at club Hydrate in Chicago, hosted and DJ'd by Chi Chi LaRue. Maybe everyone's just waiting to get fucked up with Ryan Rose when he arrives—newly single—tomorrow?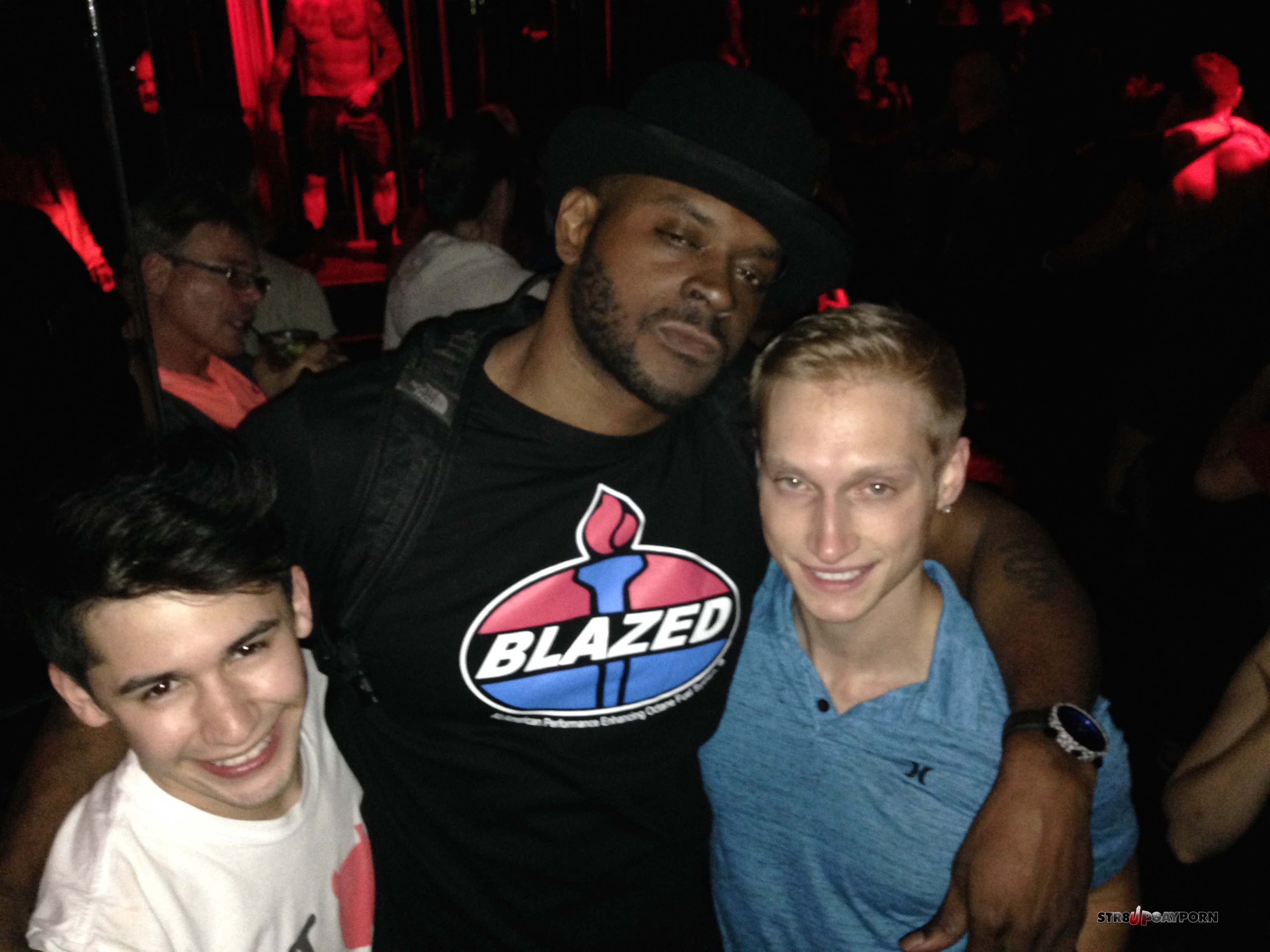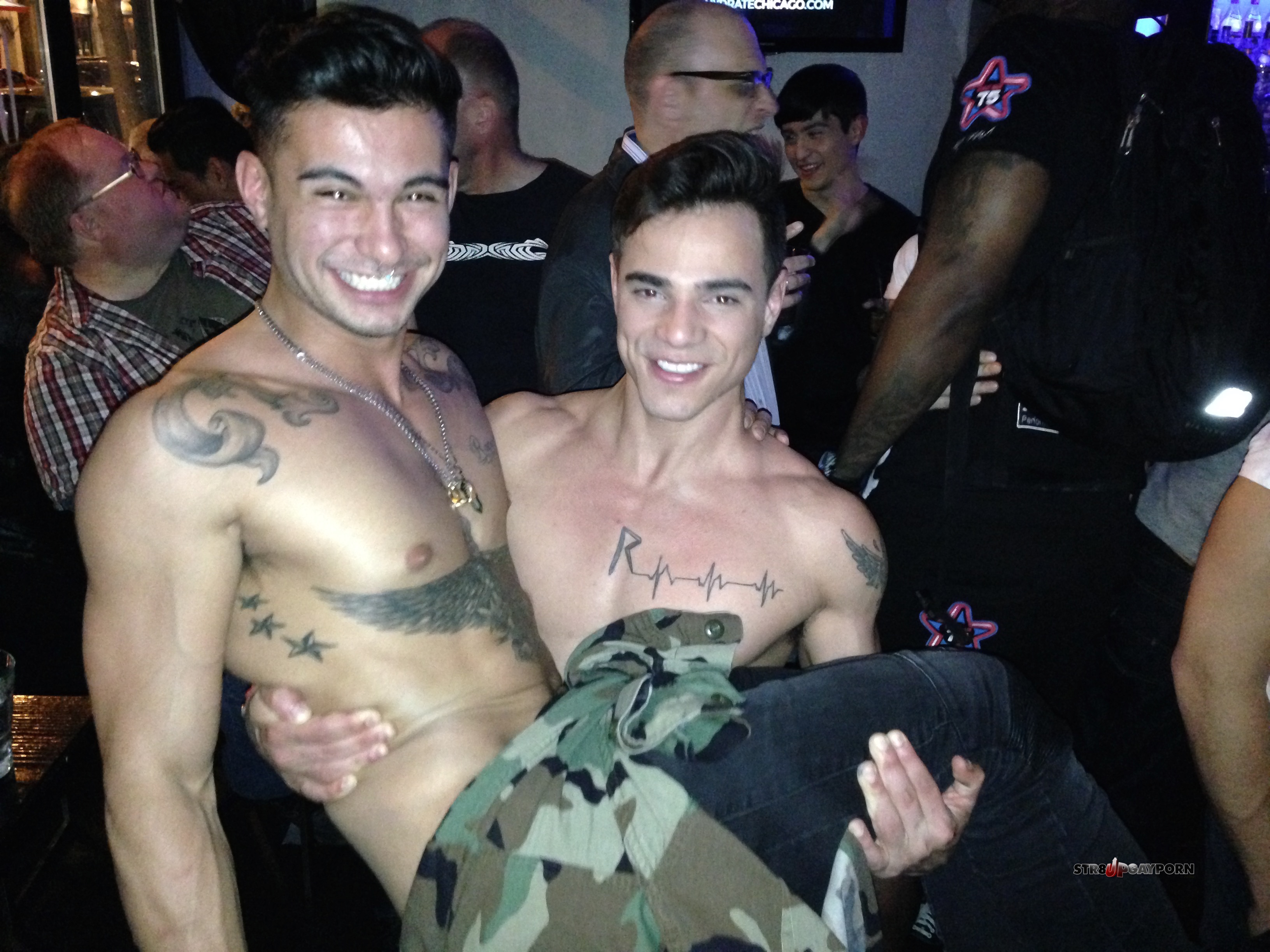 Levi Karter and Tayte Hanson had people GAGGING:
Sebastian Kross drew a huge crowd:
Is there anyone on earth more perfect than Ricky Roman? (P.S. Keep an eye out for his boyfriend, Michael Ribezzo—above left— in an upcoming CockyBoys scene.)
Remember legendary gay porn performer Spike?! Here he is (below, left) with Jimmy Fanz:
Kyle Kash does the splits, and Dakota gives Levi a kiss goodnight:
More dancing from Tayte, Levi, and Rocco Steele: