Ted Cruz Pulls Ad After Actress In Spot Is Revealed To Be A Lesbian Porn Star
BuzzFeed is reporting on Ted Cruz's decision to pull one of his campaign ads due to the fact that the actress in the spot—Amy Lindsay—is a "softcore porn star." While that's mostly true, BuzzFeed neglects to mention that Amy Lindsay isn't just a softcore porn star, she is also a lesbian softcore porn star. Ted Cruz is arguably the most anti-gay Republican candidate running for president.
Amy Lindsay appeared in at least one all-girl fuckfest, from the 1998 porn Secrets Of A Chambermaid. This is a gay porn blog, so here's a non-explicit clip from that lesbian porn scene. Lindsay is the blonde:
And here's the now pulled Ted Cruz ad, where at a mock "conservatives anonymous" meeting for former Marco Rubio supporters, Lindsay tells another character, "Maybe you should vote for more than just a pretty face next time":
In an interview with BuzzFeed, Amy Lindsay reveals that she's still deciding between Trump and Cruz:
Prior to the Cruz campaign pulling the ad, Lindsay told BuzzFeed News in a phone interview on Thursday that she's a Christian conservative and a Republican. While she emphasized that she did not do hardcore porn and that she also appeared in non-erotic films, Lindsay said she thinks it is "cool" that an actor who has appeared in softcore porn could also appear in Cruz's ad.

"In a cool way, then hey, then it's not just some old, white Christian bigot that people want to say, 'It could be, maybe, a cool kind of open-minded woman like me,'" she said of people supporting Cruz.
Amy Lindsay wouldn't be the first porn star—straight or gay—to support a conservative. Jenna Jameson, Sean Cody model Porter (a.k.a. Jacob Ford), and gay porn star Sam Truitt have all come out publicly in support of Donald Trump.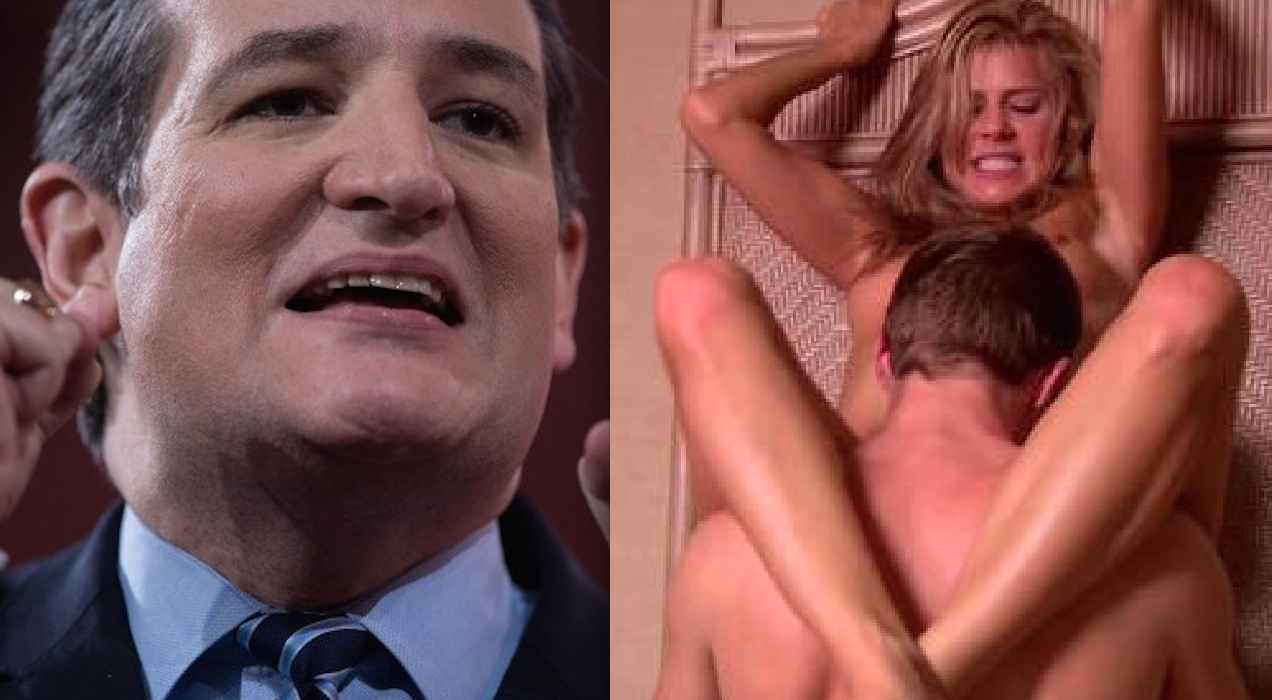 Amy Lindsay's (seen above in Erotic Traveler) extensive pornographic filmography—which Ted Cruz says he was not familiar with when she was hired to star in his campaign commercial—includes dozens of titles, including Deviant Whores, Kinky Sex Club, Bikini Airways, and Milf. Here's just a small sampling of her work.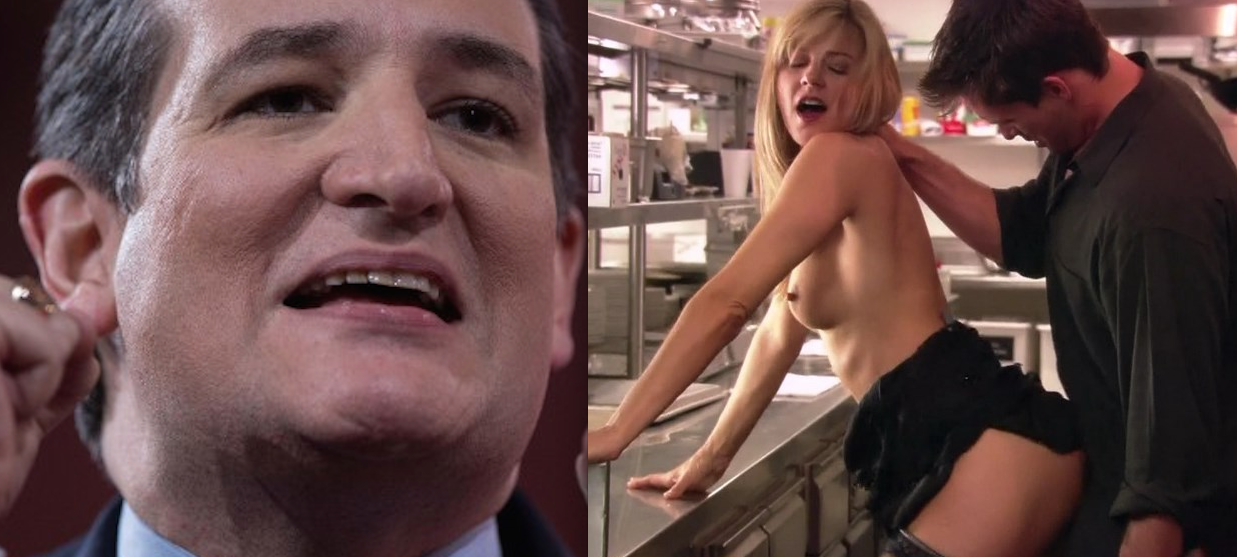 Amy Lindsay in Insatiable Desires: