Exclusive: Florida Police Issue Arrest Warrant For TheGuySite Model "Ludvig" (a.k.a. Richard Lam) Following Murder Of Studio Owner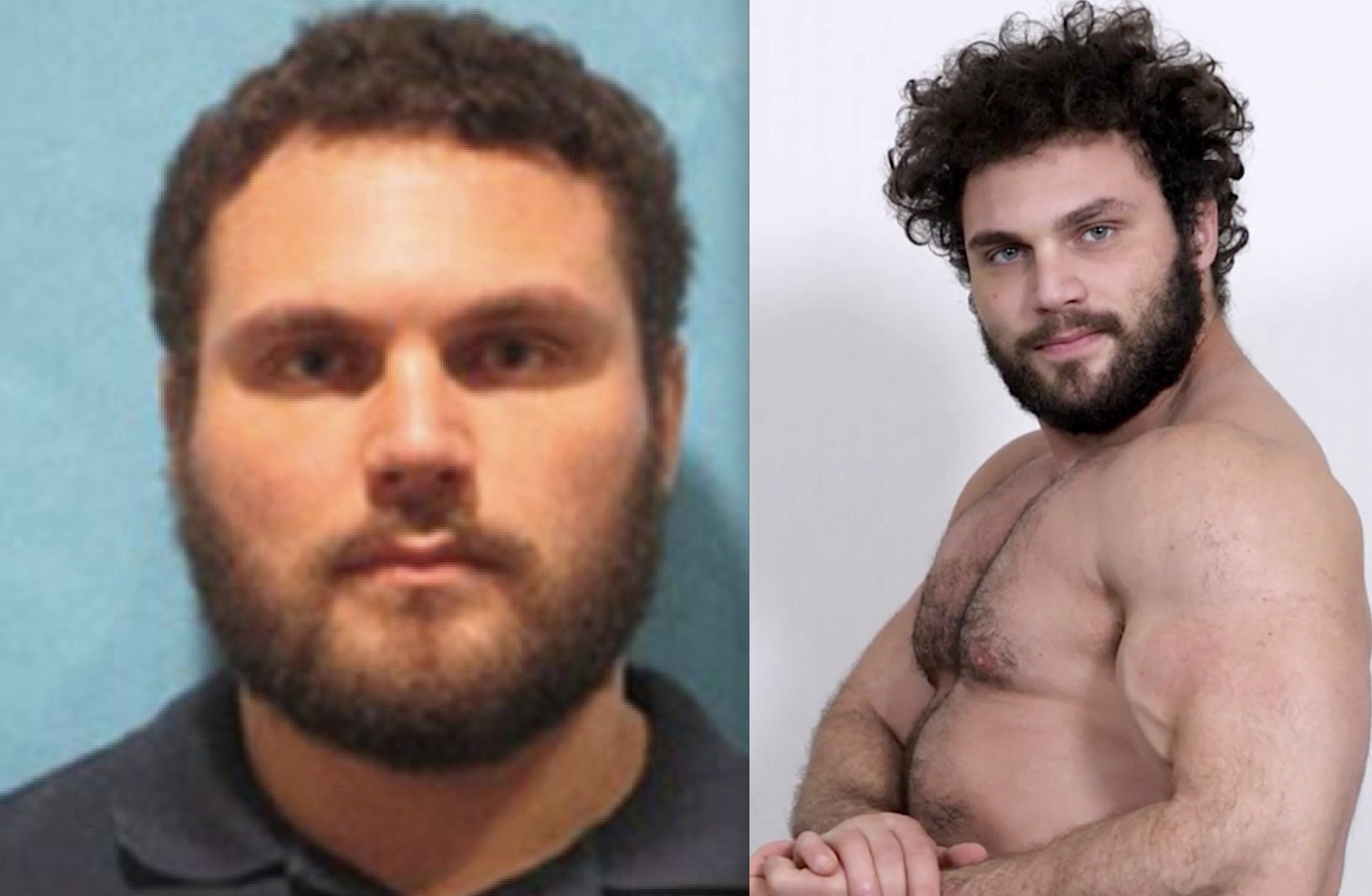 As Str8UpGayPorn reported exclusively yesterday, the owner of gay porn studio TheGuySite.com, William Futral, was found murdered in his Tampa, Florida apartment on May 1st. Today, Str8Up can again exclusively report a new development connected to the homicide. On May 5th, four days after Futral's body was discovered, police in Orange County, Florida issued an arrest warrant for a man named Richard Lam. Lam is also known as TheGuySite gay porn star "Ludvig." A photo of Ludvig from TheGuySite:
As seen in county records below, Ludvig/Richard Lam was already on felony probation in Florida, and now he's been labeled a fugitive of justice for violating the terms of that probation. Because the arrest warrant is under seal, how Lam violated his probation has not yet been made public (Str8Up has requested a copy of the warrant), and police have not publicly named Lam as a suspect in Futral's murder. But, a source with knowledge of the investigation has told Str8Up, "Oh yeah, [Lam's] the one they're looking for."
That same source also tells Str8Up that Richard Lam and William Futral had been living together for several months, and they had an extremely volatile relationship that began after Lam started working for Futral's TheGuySite in 2020. During one encounter in which Str8Up's source was at a studio meeting attended by Lam and Futral, the source could hear Lam screaming at Futral in another room before being asked to leave the building.
Richard Lam's mug shot, probation, and warrant details: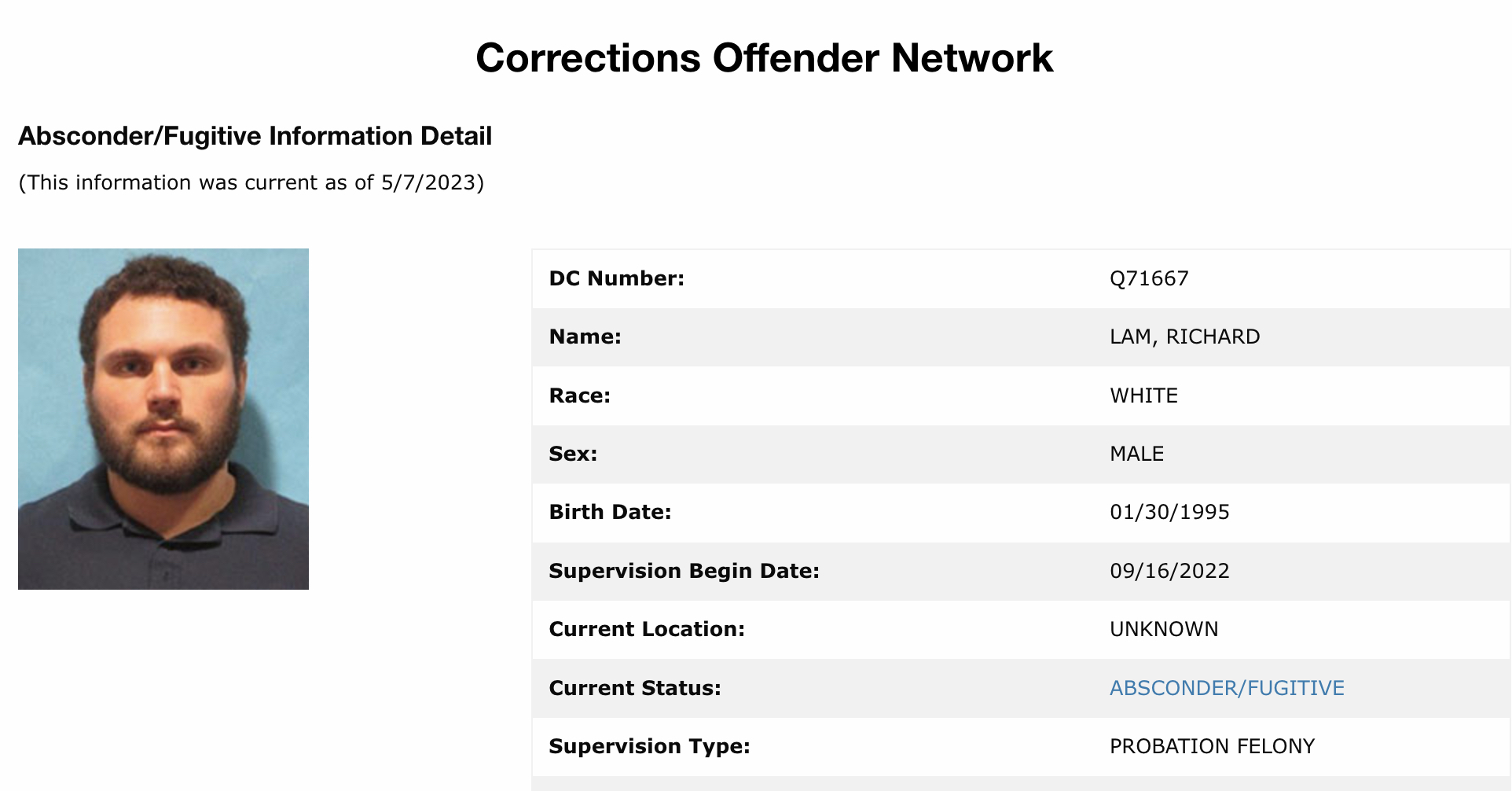 While we await the unsealed arrest warrant, Str8Up can reveal that Lam was on probation as part of a sentence for pleading no contest to a domestic violence strangulation charge in 2021. At the time of Lam's arrest in November of 2021, the initial charge was sexual battery, and the extremely graphic police report below describes how Lam allegedly raped a man in Florida identified as Lam's "boyfriend." The victim may or may not have been TheGuySite's William Futral, as the victim's name has been redacted in this report (click to enlarge):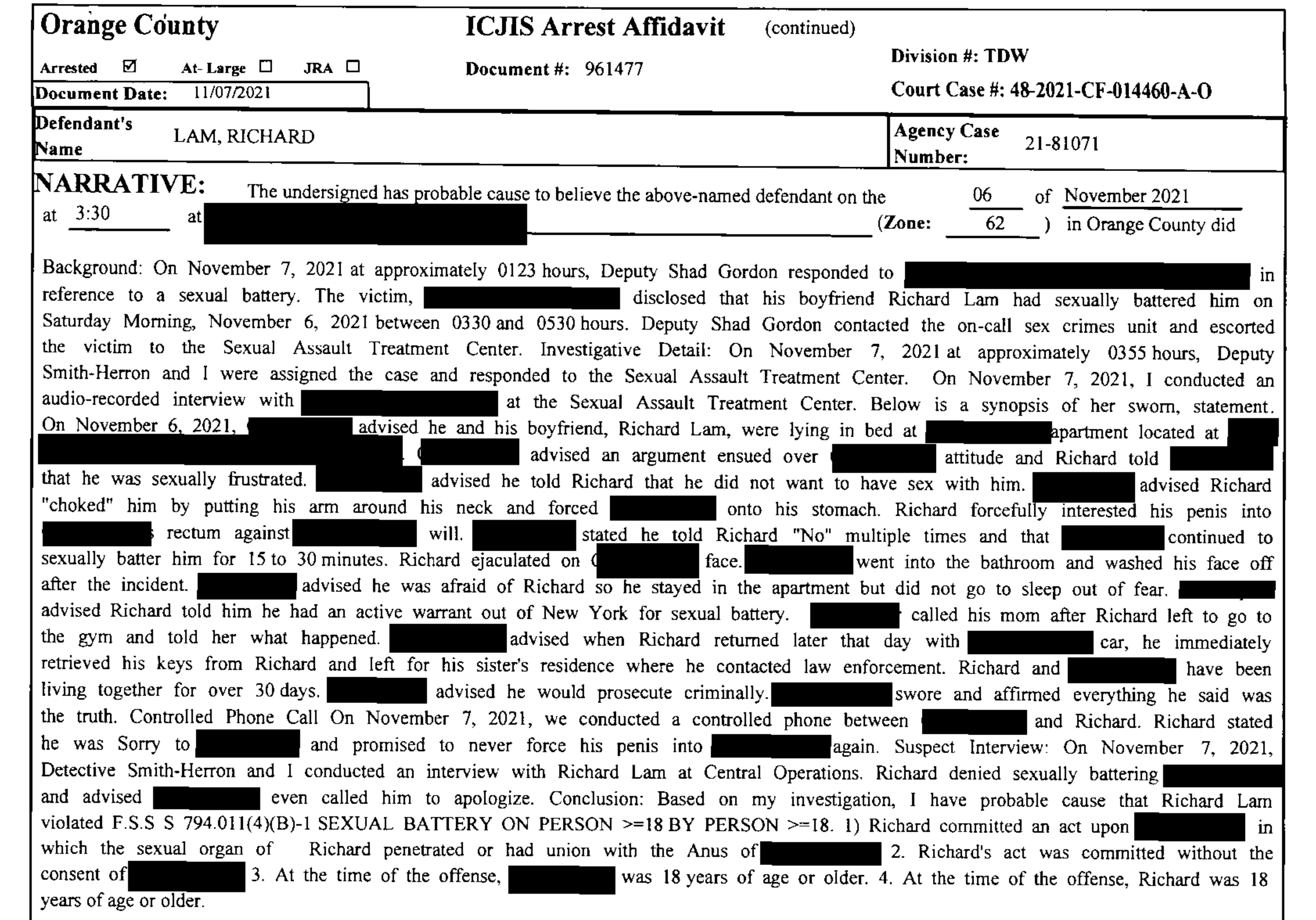 Richard Lam became known as TheGuySite's Ludvig in November of 2020, and he went on to perform in nearly two dozen hardcore videos. The most recent (and presumably last) video uploaded to TheGuySite in early April featured Ludvig having sex with another model named "Monstah Mike."
Prior to TheGuySite, Lam had a disturbing social media presence with over half a dozen Instagram accounts, where he often posted violent ramblings and white supremacist imagery. In the image below, Lam (he typically went by "Richie" in his postings) can be seen holding a gun behind text that reads "get ready to die":
Richard Lam, 28, is originally from Staten Island, New York, and his first public appearances as a model appear to have been at famed male strip club Adonis Lounge. In the below images (taken sometime between 2014 and 2019), Lam is seen at the strip club, and then at an event with another Adonis Lounge dancer and Bravo's Andy Cohen:
Before becoming Ludvig, Richard Lam clearly underwent a physical transformation between 2014 and 2023. In the images below, he can be seen in an early modeling photo (left) next to a more recent photo (right) from TheGuySite: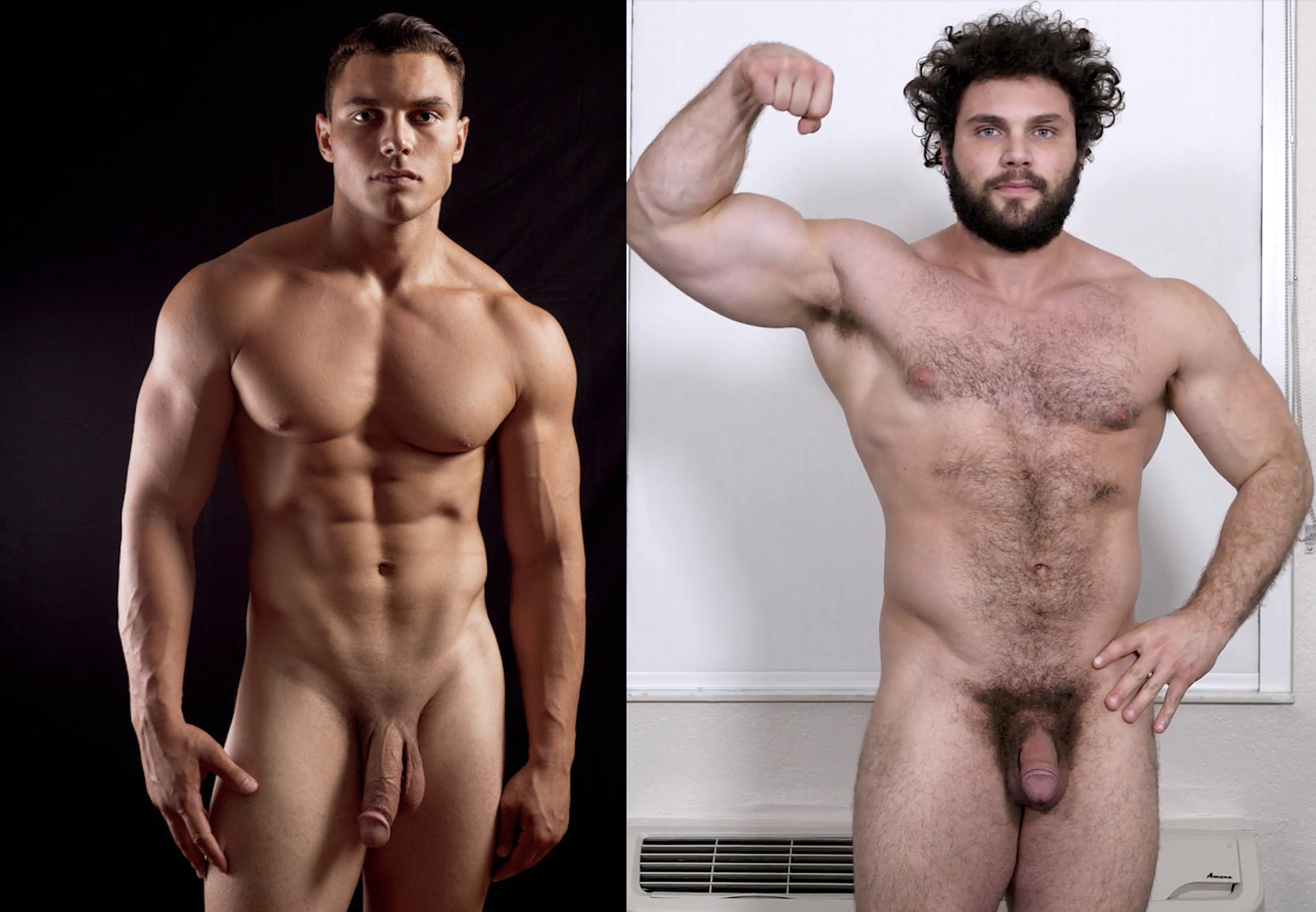 Anyone with information as to Lam's whereabouts today is asked to contact either the Hillsborough or Orange County police in Florida.
Doing some of my own searching online, I found that Lam—using yet another new Instagram account, "endowedmesomorph"—was posting video and photos as recently as May 5th, four days after Futral's body was found and on the same day the arrest warrant was issued. The photo below of Lam and an unknown man includes a caption that reads in part, "I would never compromise his heart for the sake of lustful vagina. Understand I am a God of energy, LGBT united!" This is a developing story…