Theo Brady Sees Finn Harding's Cock Through An "X-Ray TV," And You'll Never Guess What Happens Next
Is there really such a thing as an "X-ray TV," which allows you to see people naked when they stand in front of it? At Men.com there is, and Theo Brady has of course ordered one. It's being delivered by big-dicked Finn Harding, and I obviously don't need to tell you what happens when Finn stands in front of the special television:
Before the fucking, Theo takes some measurements:
Here's more from the duo, which is out later today on Men.com. And as you can see in the last pic below, it looks like Finn Harding will be cumming in this scene. Nice.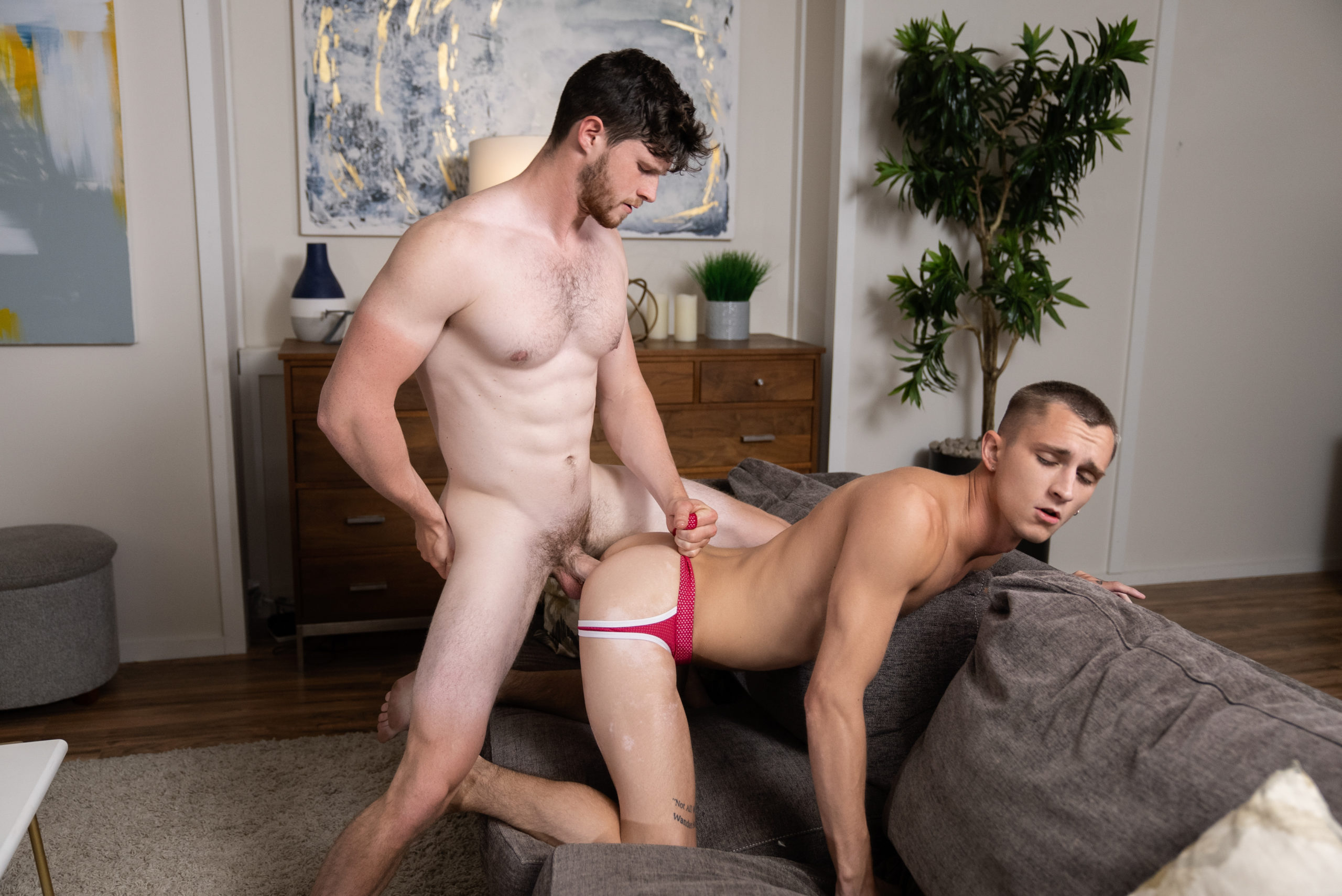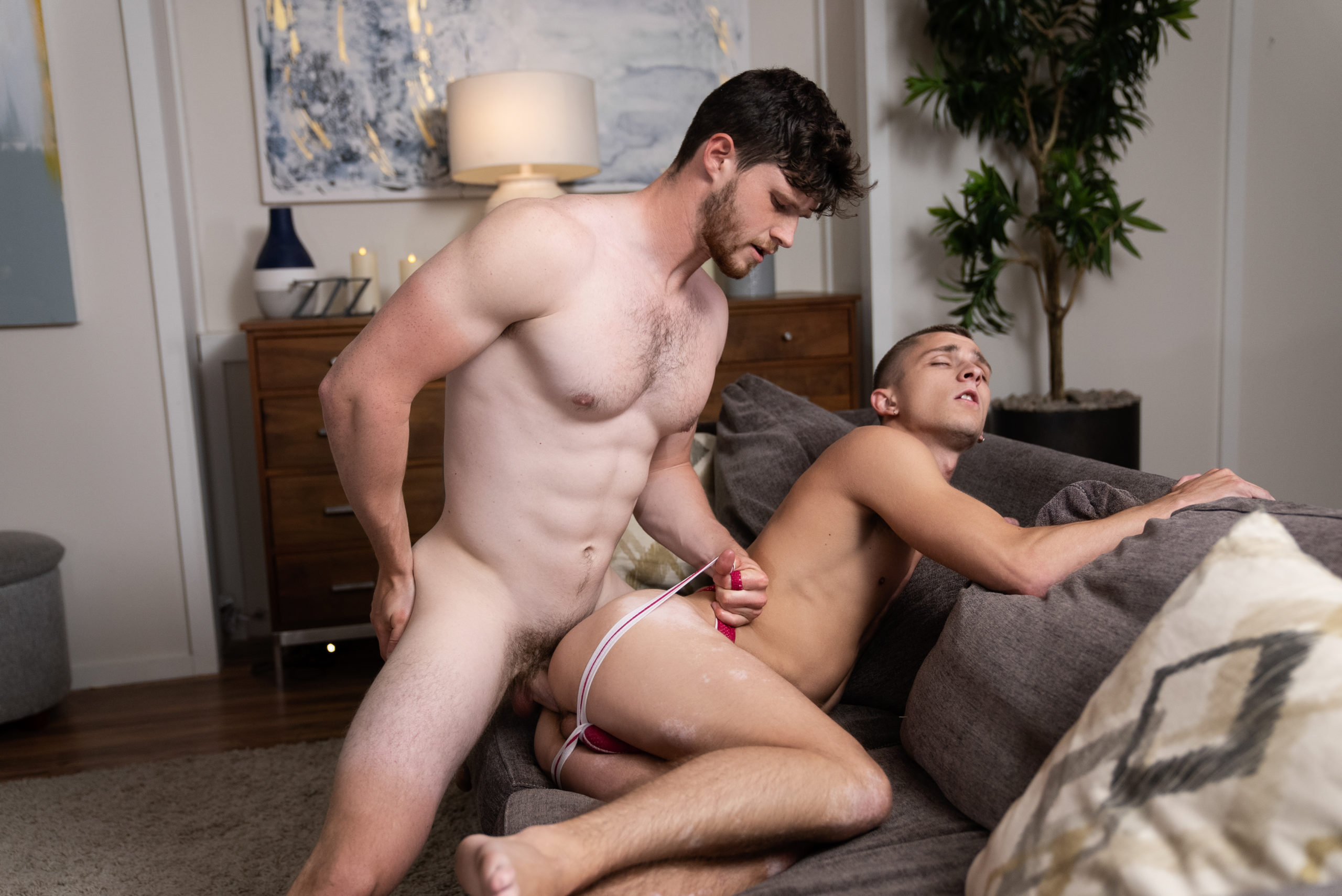 Trailer (watch full scene here):
[
Men.com: Finn Harding Fucks Theo Brady Bareback
]