WATCH: Ash Hendricks, Theo Brady, And Kuper Ryan Train Fuck Bareback In Non-Stop "Big Dick Fuckfest"
The new three-way from GuysInSweatpants is a non-stop fuckfest in which all three guys—Theo Brady, Ash Hendricks, and newcomer Kuper Ryan—get fucked bareback in multiple positions and configurations.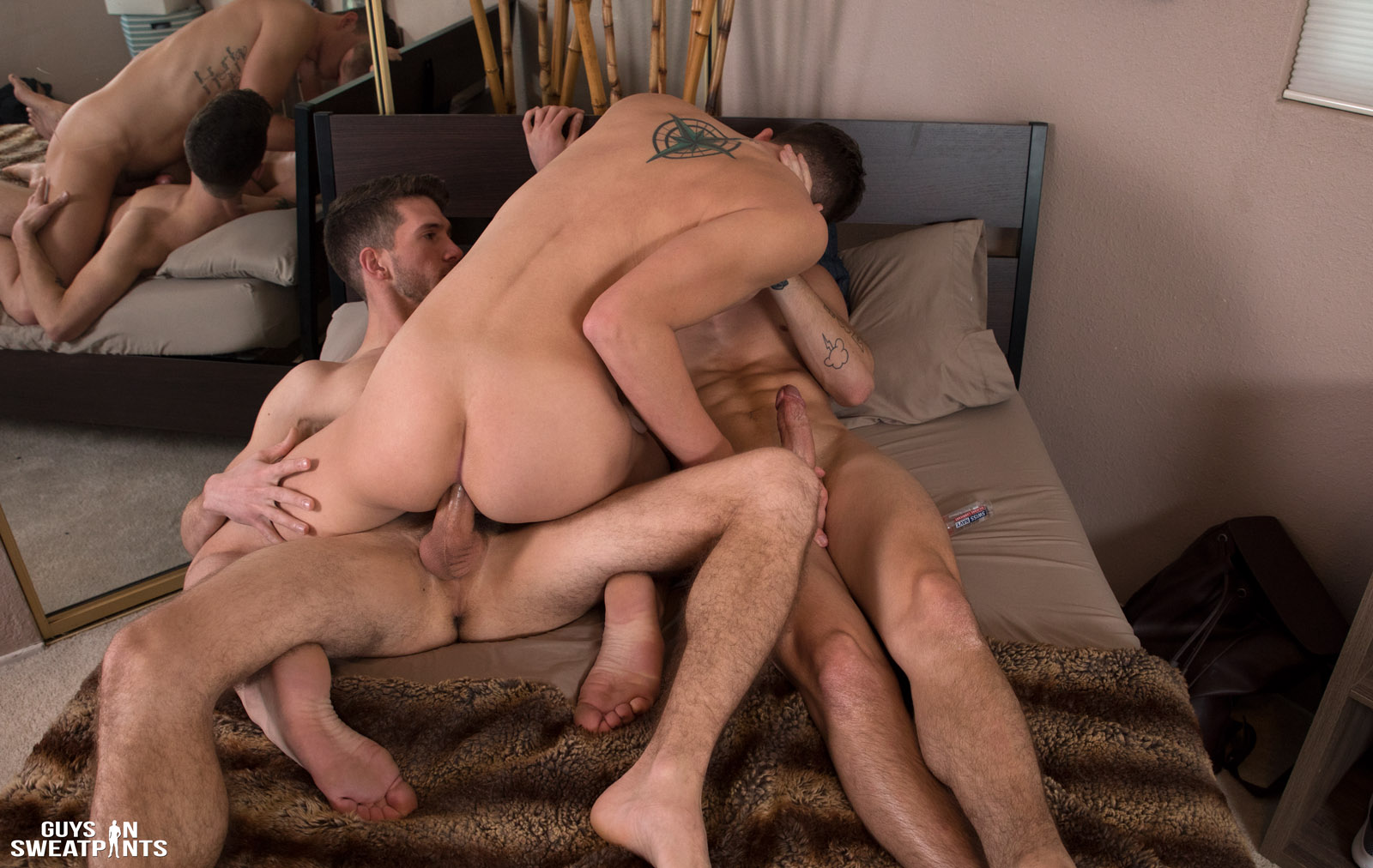 The different topping/bottoming positions to enjoy in this scene, in order of how they occur:
Ash fucks Kuper, then Kuper fucks Theo.
Kuper fucks Ash, and then Ash fucks Kuper again. (Kuper couldn't get enough of Ash's cock, and Ash couldn't get enough of Kuper's ass.)
In some of the best moments of the scene, Ash fucks Kuper and Kuper fucks Theo during an epic train fuck:
Theo and Kuper show off their bottoming skills as they each bounce back and forth on the big dicks inside both of their asses. It's not clear to me how either of them were able to do this without making each other (and Ash) cum too soon.
The below pose does not happen during the actual video and was done just for fun during the photo shoot. Iconic:
They switch the train fucking positions up after a few minutes, so Kuper fucks Ash while Ash fucks Theo. And then, Ash and Kuper tag-team Theo: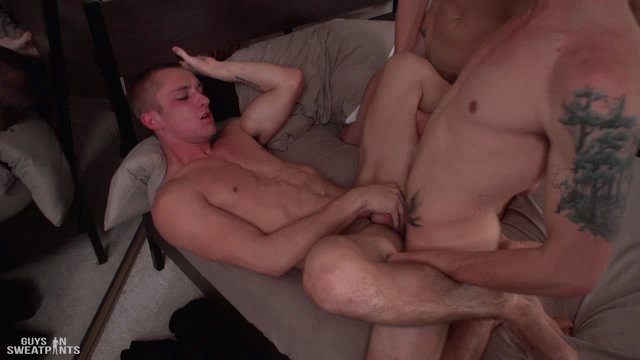 Then, the absolute best configuration as the scene reaches a climax: Ash fucks Kuper while Theo rides Kuper's cock: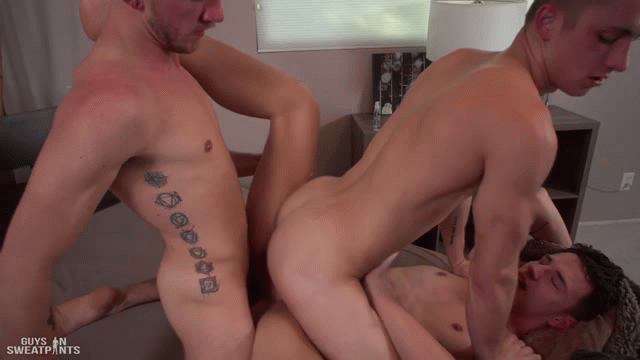 The thick-cocked trio concludes with Ash cumming inside Kuper's hole (he pulls out and also cums on Kuper's cock—which is simultaneously pumping in and out of Theo's ass), Kuper cumming in and around Theo's ass, and Theo cumming on Kuper's chest/neck/mouth.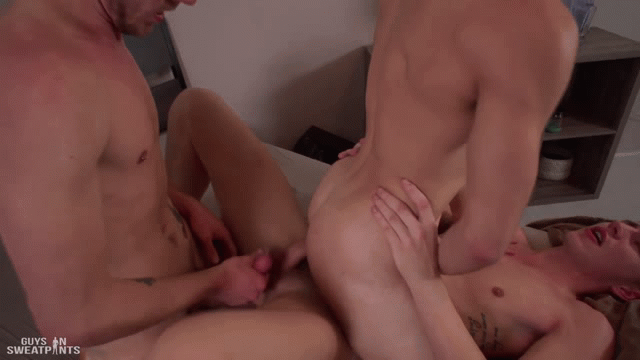 All three cum shots happen within 25 seconds of each other, with no edits or cuts in the footage. In short, this is perfect from beginning to end. Trailer (watch full scene here):
[
GuysInSweatpants: Theo Brady, Ash Hendricks, And Kuper Ryan's Bareback Three-Way
]