Muscular Powerbottom Santi Annihilated By Donkey-Dicked Diggory And His "Coconut Balls"
Ripped muscle bottom Santi is back on TimTales today to show all the other bottoms how it's done, and his enormously endowed bareback top is Diggory. Trailer down below, but first, some gifs and the scene write-up from TimTales.
"I can feel that cock reaching my heart!" Oh yeah Santi, you're right! Diggory's raw cock is so goddamn long, you gonna feel it reaching beyond your second hole. And don't forget those humongous coconut balls full of cum. Watch Santi worship those balls till he gets rewarded with warm seed! Hot bareback action to begin your week! Enjoy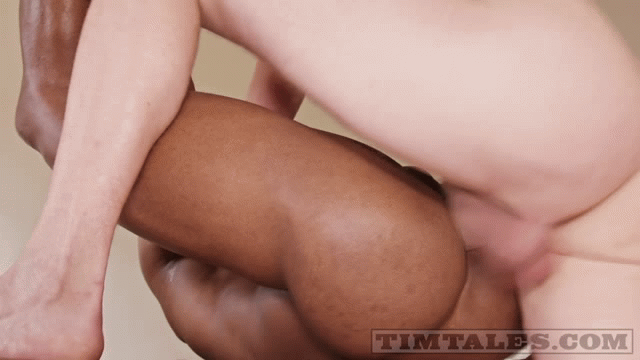 Diggory's dick is so damn long, and while TimTales says that it's 9 inches, sometimes it looks like it's closer to 10?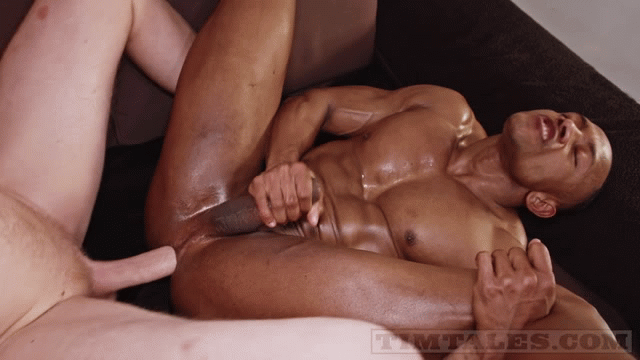 Side note: Did you know that Santi also has sex with women, and might be bisexual? I did not know this! Thanks to reader @sxg for showing me this clip of Santi eating pussy and fucking a girl in a sex club. I think this makes him even hotter, tbh:
Vuelve a ocurrir de nuevo la noche bisexual lo peta en @Exxxtremecruis1 con @AgathaFoxXx y @SANTISEXYBLACK morbo es estado puro @ViktorRomXXX @KoldoGoran @frankyetxxx @Diasdevicio_com @diasdevicio @andystaroficial @kensummersxxx @bimalaga2001 @madcentro30 @Ramir103 pic.twitter.com/hlsE7sfjBF

— Exxxtreme cruising club (@Exxxtremecruis1) February 8, 2019
And, here's the trailer for Santi and Diggory (watch full scene here):
[
TimTales: Diggory Fucks Santi Bareback
]